This is my entry for post #074 in accordance to my introductory post.
Today 13/08/2020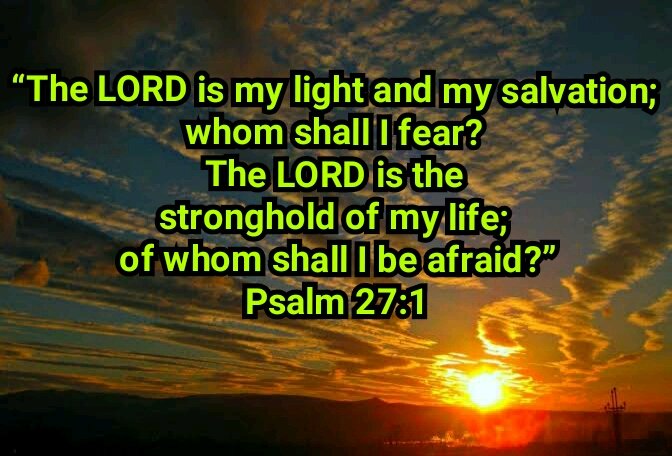 Psalm 27:1
The most high God is my light and salvation.
Since God is my light, there shall never be a time where I'll experience a blackout. I'll always have clear vision of what am doing.
Since God is my salvation, am saved from all manner of unfortunate events. No plan of my enemies shall work for them. They'll try and be happy to fail because I've got the living God on my side.
The most high God is my stronghold, hahahaha!
I laugh like a winner for nothing shall I be afraid of.
Hallelujah child of God!
---
My Previous Posts
Post 1-10
Post 11-21
Post 22-31
Post 32-40
Post 41-50
Post 51-60
Post 61-70
Post 71
Post 72
---
You can support this challenge by;
Voting
Reblogs
Comments
Thanks and God bless you.
Stay safe