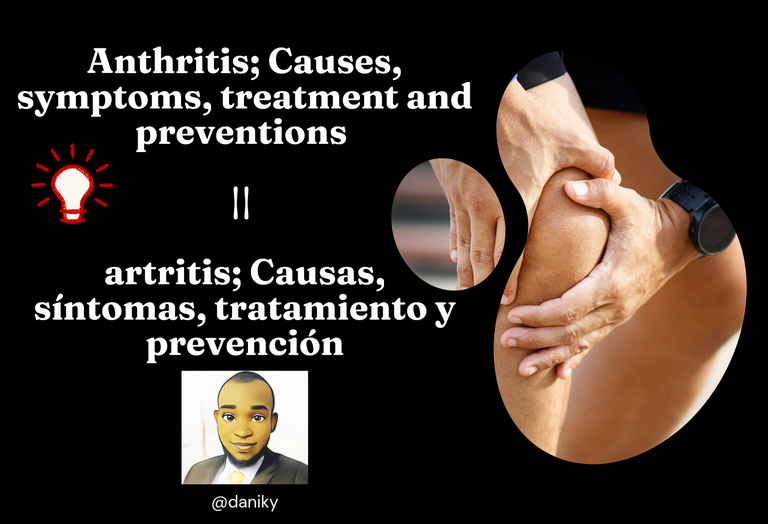 Edited with Canva || Editado con Canva
Arthritis is a term that refers to inflammation of the joints. It is a common condition that can cause pain, stiffness, and difficulty moving the affected joints. There are several different types of arthritis, including:
Osteoarthritis: a degenerative joint disease that occurs due to wear and tear on the joints
Rheumatoid arthritis: an autoimmune disease that causes inflammation in the joints
Gout: a type of arthritis caused by the buildup of uric acid crystals in the joints
Psoriatic arthritis: a type of arthritis that occurs in people with the skin condition psoriasis
5 Septic arthritis: a type of arthritis caused by an infection in the joint
Symptoms of Arthritis
Symptoms of arthritis may include:
Pain and stiffness in the joints
Swelling and tenderness in the joints
Difficulty moving or using the affected joints
Redness and warmth around the joints
Treatment
Treatment for arthritis may include medications to reduce inflammation and pain, as well as physical therapy to improve joint function and mobility. In some cases, surgery may be necessary to repair or replace damaged joints.
Prevention
To prevent or reduce the risk of developing arthritis, it is important to maintain a healthy weight, exercise regularly, and avoid activities that put excessive strain on the joints. It is also important to manage any underlying health conditions, such as diabetes or high blood pressure, that may increase the risk of arthritis.
La artritis es un término que se refiere a la inflamación de las articulaciones. Es una condición común que puede causar dolor, rigidez y dificultad para mover las articulaciones afectadas. Hay varios tipos diferentes de artritis, que incluyen:
Osteoartritis: una enfermedad articular degenerativa que ocurre debido al desgaste de las articulaciones
Artritis reumatoide: una enfermedad autoinmune que causa inflamación en las articulaciones
Gota: un tipo de artritis causada por la acumulación de cristales de ácido úrico en las articulaciones
Artritis psoriásica: un tipo de artritis que ocurre en personas con la condición de la piel psoriasis
5 Artritis séptica: un tipo de artritis causada por una infección en la articulación
Síntomas de la artritis
Los síntomas de la artritis pueden incluir:
Dolor y rigidez en las articulaciones
Hinchazón y sensibilidad en las articulaciones
Dificultad para mover o usar las articulaciones afectadas
Enrojecimiento y calor alrededor de las articulaciones
Tratamiento
El tratamiento para la artritis puede incluir medicamentos para reducir la inflamación y el dolor, así como fisioterapia para mejorar la función y la movilidad de las articulaciones. En algunos casos, la cirugía puede ser necesaria para reparar o reemplazar las articulaciones dañadas.
Prevención
Para prevenir o reducir el riesgo de desarrollar artritis, es importante mantener un peso saludable, hacer ejercicio regularmente y evitar actividades que ejerzan una presión excesiva sobre las articulaciones. También es importante controlar cualquier problema de salud subyacente, como diabetes o presión arterial alta, que pueda aumentar el riesgo de artritis.

Thank you for your time. I hope you find this post educating and helpful, don't forget to upvote my post. Your reblog, comment and follow up will be well appreciated.
Gracias por tu tiempo. Espero que encuentres esta publicación educativa y útil, no olvides votar mi publicación. Su reblogueo, comentario y seguimiento serán bien apreciados.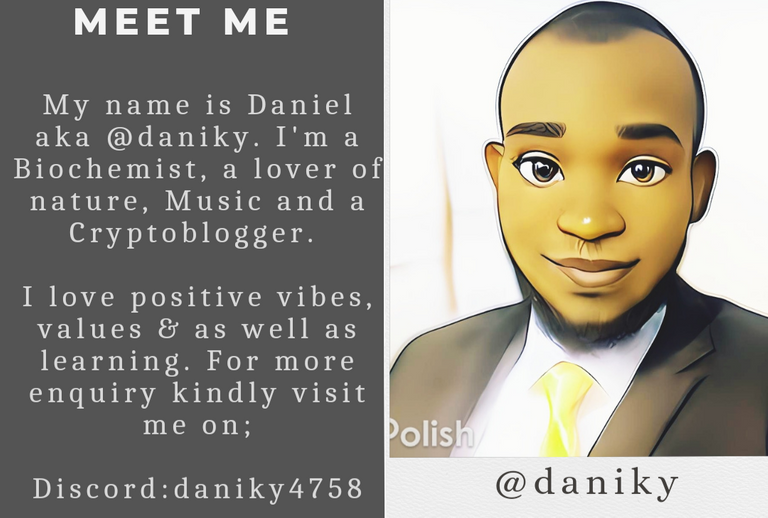 Made with Canva App|| Hecho con la aplicación Canva