Paseando por la ciudad de Estepona en la provincia de Málaga he encontrado un conjunto de rocas sedimentarias con una forma extraordinaria.
Los continentes se asientan bajo unas placas que flotan sobre un manto líquido que produce que choquen entre ellas. Estos impactos son los que formaron las cordilleras y montañas por todo el mundo, lo mismo que las fosas marinas. Hoy día se puede observar el resultado del movimiento tectónico por todas partes, pero algunos efectos son muy curiosos como el que he visto en Estepona.
Walking through the town of Estepona in the province of Malaga I found a set of sedimentary rocks with an extraordinary shape.
The continents lie under plates that float on a liquid mantle that causes them to collide with each other. These impacts are what formed the mountain ranges and mountains all over the world, as well as the marine trenches. Today you can see the result of tectonic movement everywhere, but some of the effects are very curious, like the one I saw in Estepona.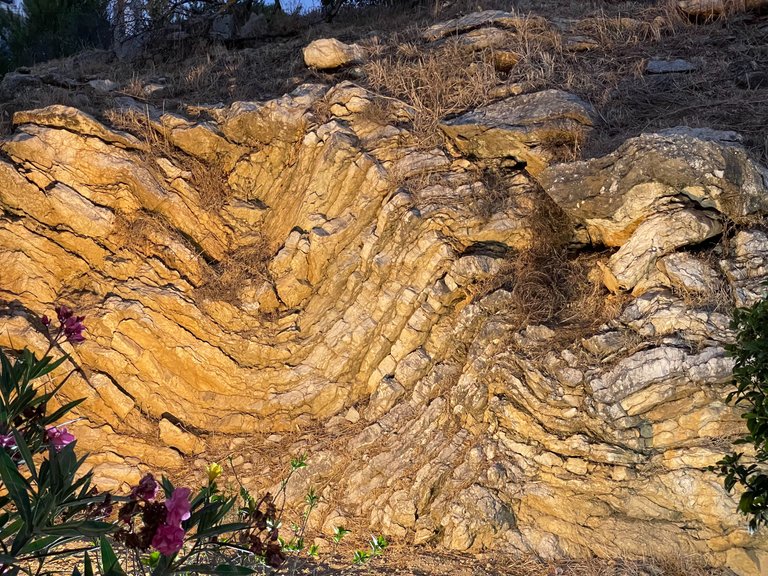 Esta es una roca caliza donde se puede ver fácilmente las capas de sedimentos. Pero a su vez todo el conjunto ha sido desplazado de forma que ha quedado como una serpentina. Lo normal es que los movimientos tectónicos muevan todo el conjunto quedando de forma diagonal o incluso vertical como es el caso de las rocas sedimentarias de la costa de Getares en Algeciras.
This is a limestone rock where you can easily see the layers of sediments. But at the same time the whole thing has been displaced in such a way that it looks like a serpentine. It is normal that tectonic movements move the whole group diagonally or even vertically, as is the case of the sedimentary rocks of the Getares coast in Algeciras.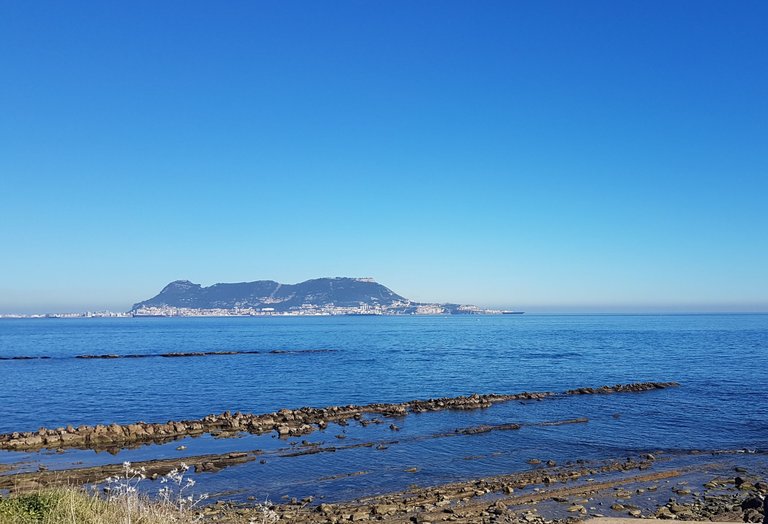 Muy parecida son las formaciones de la roca sedimentaria vertical que encontramos en las playas de Tarifa.
Very similar are the vertical sedimentary rock formations found on the beaches of Tarifa.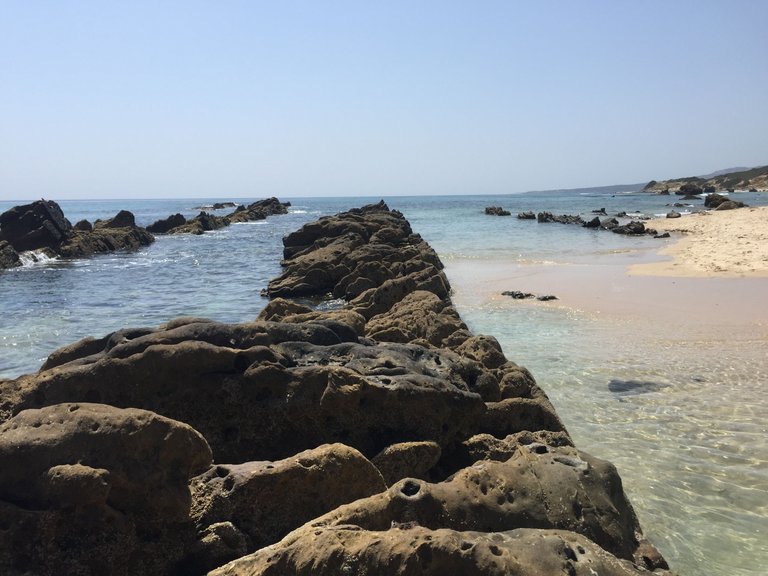 Pero es mucho más inusual encontrarlas en forma de acordeón. Son bellas y espectaculares. Junto a ellas se ha colocado un pequeño jardín y se ha iluminado el conjunto.
But it is much more unusual to find them in the shape of an accordion. They are beautiful and spectacular. A small garden has been placed next to them and the whole has been illuminated.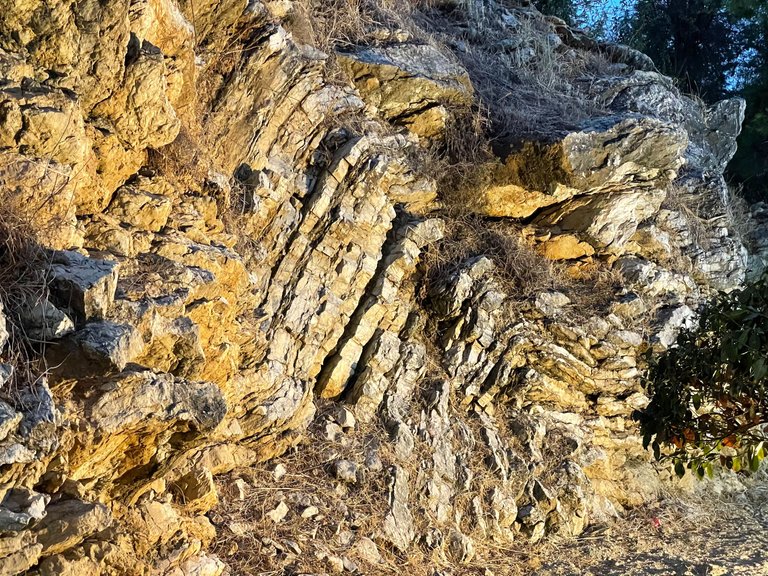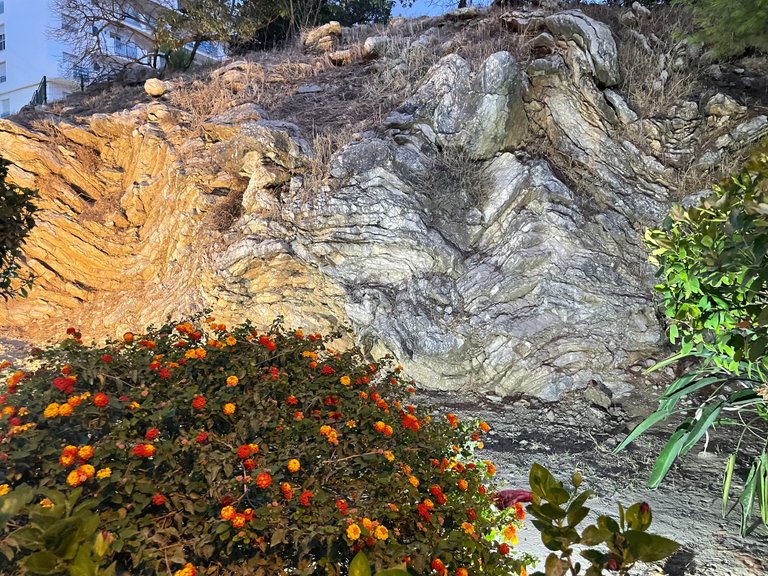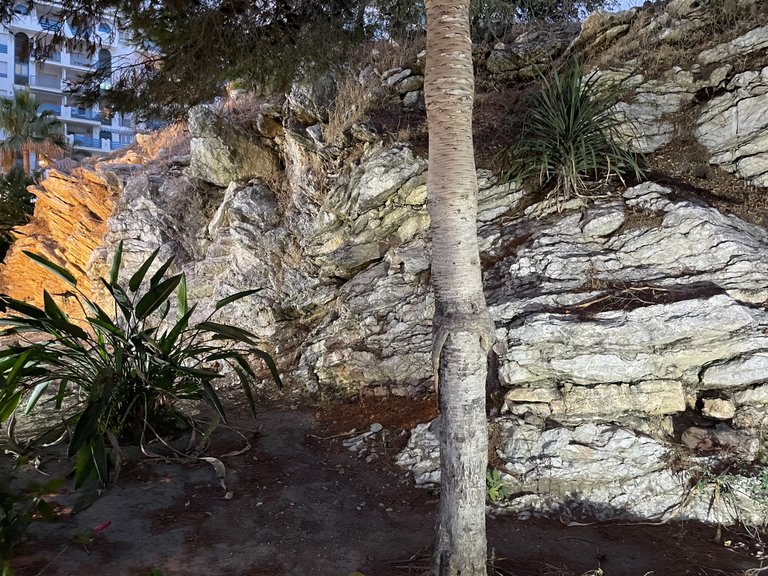 I used a web translator for english text (DeepL)
Photos by @cuvi taken with an Iphone 6 and Iphone 12 Pro
2021 All rights reserved
Fotografías de @cuvi hechas con un Iphone 6 y Iphone 12 Pro. 2021 Reservado todos los derechos.
By @cuvi,
Creador de contenido desde 2016
Content creator since 2016