Blockchain technology incorporates a technique named trusted time stamping to address the problem of counterfeit transactions. This tool can sufficiently remove chances of corruption and need of intermediaries, allowing users to easily track interactions within the internet via a secure digital ledger, thus establishes a reliable and safe ecosystem to develop a decentralized autonomous organization (DAO).
What is DAO?
A decentralized autonomous organization also referred to as DAO, is a business or company whose decisions are performed electronically by a designed computer algorithm or via vote of existing members. A DAO model can be applied in business via implementing blockchain technology impressive tools into an organization, which steadily provides flexibility, integrity and efficient tools essential for the organization to function without managerial supervision. The potential of DAO model in modern society is limitless, where leverage of this model could enable Healthcare clinics to run autonomously, software development firms can easily employ large scale of freelance programmers and so on.
Although, there are some DAO based companies in existence, I am here to introduce a new project named GEOMA DAO with impressive and beneficial properties pertaining to the DAO model.
About GEOMA DAO
This project is created to provide solution to the issue of unfair wealth management in today's society. In this current economy, the wealthy individuals benefits daily from steady cash flow while unfortunate people are left to fend for themselves with lesser value from the supposed wealth flow.
GEOMA DAO founders created the project to act as a medium for fair distribution of wealth via negotiation with governments and establishments associated with the economy's wealth distribution. GEOMA DAO was coined from GEO-Earth, MA - Management and DAO - Decentralized Autonomous Organization. Functioning according to it's name and ideals, supporting members of the project are entitled to fair development and increase in their income.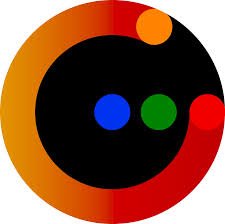 ADVANTAGES OF GEOMA DAO
Several companies are very interested in leveraging blockchain DAO but unable to use this technology due to some constraints. GEOMA DAO will give industries chances to utilize the blockchain while also acting as consultant for these companies.
GEOMA DAO founders intends to integrate blockchain DAO and De-Fi. This operates as the ultimate tool to help provide innovative solution to issue of unfair wealth management.

Real estate industry can also benefit from the enhanced cash flow from GEOMA DAO.

The use of DAO will allow the project to generate sufficient green energy essential to establish a fair wealth distribution for members.
PECULIAR FEATURES OF GEOMA DAO
Wallet feature
GEOMA DAO ecosystem is integrated with an efficient and secure cold wallet. The wallet is designed to allow members easily monitor funds, while enabling existing users to have access to the wallet's private key without sole claim of funds by any particular member.

Annual Appraisal of Funds
With regard to market conditions, assets will be yearly evaluated by an Artificial Intelligence.

GMD Token
GEOMA DAO ecosystem operates with a trademark utility token called GMD token. The token is developed on Ethereum protocol, complies to ERC20 standard and given to members without involvement of ICO (Initial Coin Offering).
GMD token enables members to perform secure and transparent transactions within GEOMA DAO system framework.
FINAL THOUGHT
GEOMA DAO is innovative , transparent, reliable and secure with excellent aim of restructuring the wealth economy, thus enables fair allocation of wealth to people worldwide via use of both DeFi and blockchain technology.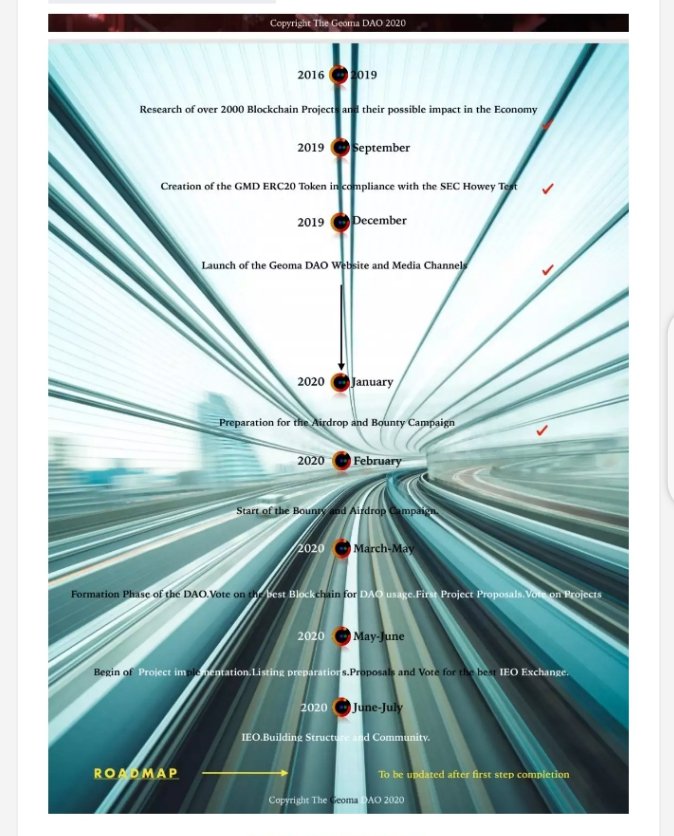 Official links to get more information :
Web: https://www.thegeomadao.com/
Twitter: https://twitter.com/thegeomadao
Telegram: https://t.me/geomachat
Linkedin: https://medium.com/@thegeomadao
Medium: https://medium.com/@thegeomadao
WRITER DETAILS,
Bitcointalk Username : Johnson Knight
Bitcointalk Profile URL : https://bitcointalk.org/index.php?action=profile;u=2326370;sa=summary
Wallet Address : 0x56D391aD6C5Fe4b4faee3FCF9C7D32D9BD2feeCA