Local businesses in Jamaica are quite a prominent feature of the growing economic structure. Everywhere you look there is someone set up on the road, on the beach, in the crafts market, downtown in the shopping center, up the cliffs. Although much of the GDP extends behind small business coming from exports to the region, small businesses in Jamaica cannot be overlooked. This sort of lifestyle for many, in a way, is inevitability ingrained in their roots. It is this way for many because what is earned in a day is what is used at night to provide for the family. Just to do it all again the very next day.
This is not how it is for everyone, but this picture has been painted and some distort this picture through various interpretations before having an accurate understanding of how things truly are. Jamaica is definitely a place that has struggle and hardship, but this is also the case for places where I am from in the United States. Two drastically different places in the world both experiencing hardship and struggle. There are places in Jamaica that are more well off than slums in the US and vice versa. So to say that Jamaica is an impoverished country is simply not a completely accurate depiction of the whole. We have to understand that.
The people here that do live less fortunate have a feature of self-acceptance that extends beyond themselves. It's interesting to see and experience and be a part of. I have met many people in Jamaica. Many of them living day-to-day. They are happy and cheerful and always excited for what's to come. Never are they down and hopeless for what may be ahead. They lead a life primed on happiness even if the times ahead may appear tough. The people are what make this place a place that will always be a priority for me revisit. Again and again and again.
One such person that I have met and wrote about on numerous occasions on ReggaeSteem is my buddy Michtigan'z. He was born in Manchester, Jamaica and later moved to Negril after his parents put him through school. He was a middle class Jamaican, growing up in a very successful family. He always had an act for being a creator and a businessman. At least this is personally what I remember him telling me. When he moved to Negril, he started two businesses. One was a restaurant on the 7-Mile and the other was a Gadgets store downtown near the police station. In this post, I will focus primarily on the Gadgets store, which also had a small restaurant joint, too.
Mitchigan'z Gadgets Store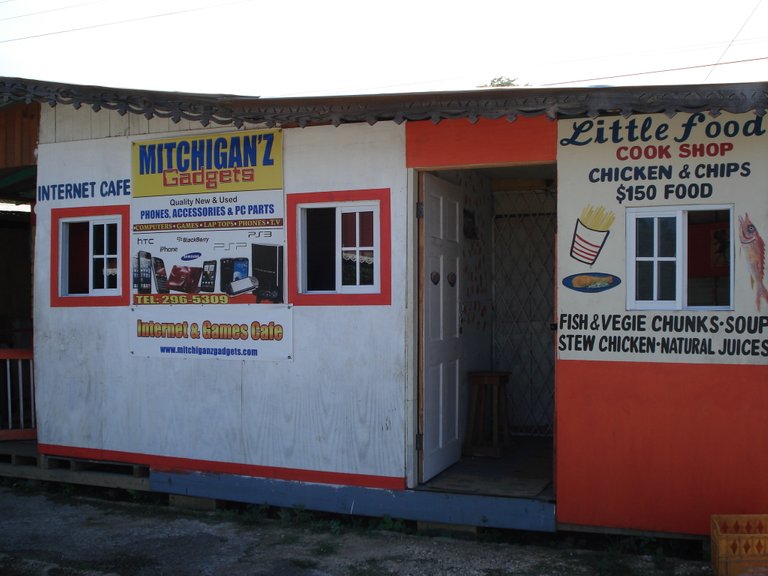 Mitchigan'z Gadgets, Internet Cafe, and Local Eatery
In this store, Michigan'z had anything and everything electronic you could think of from PS4s to printers. He even had a copying, scanning and printing area for people needing to utilize such services. He probably had roughly 15,000 dollars or more of inventory in stock when I visited his store in 2014. You can see some of the merchandise from the photos below.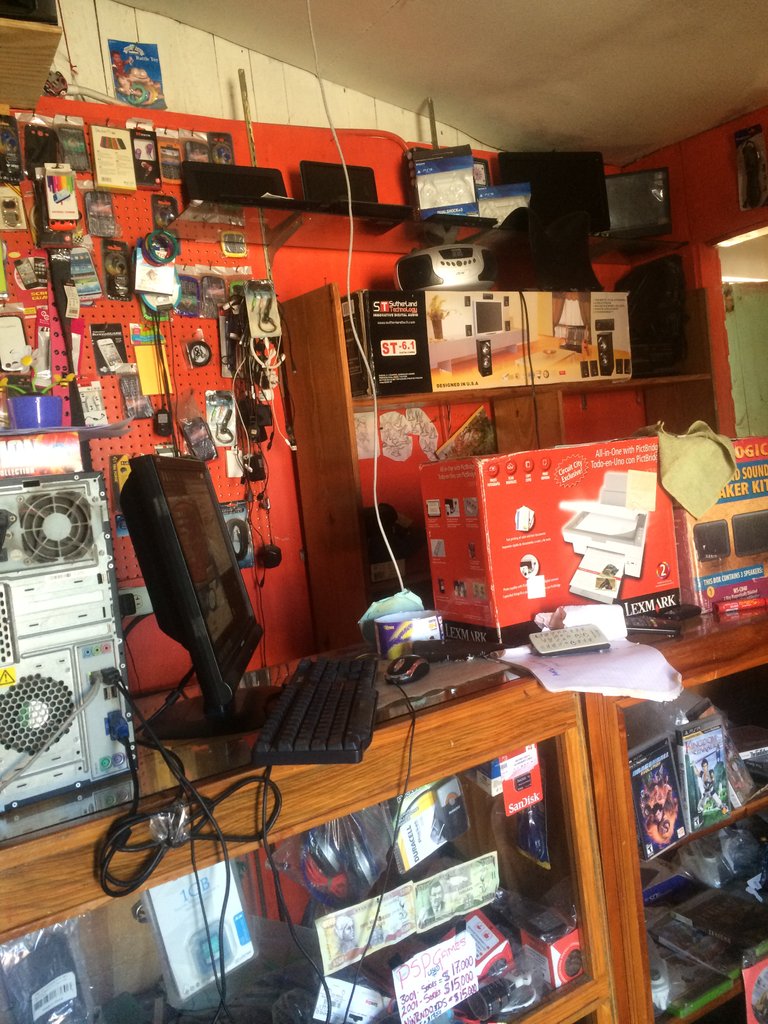 A loot at the front counter at Gadgets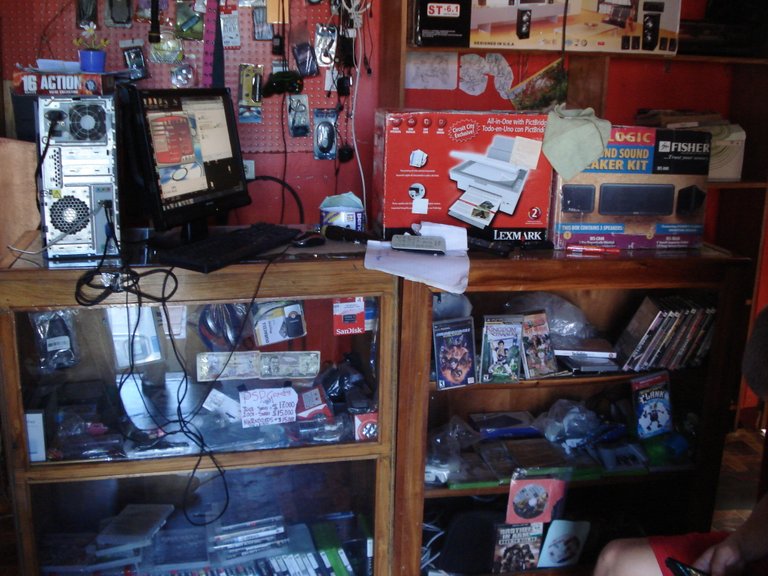 Another angle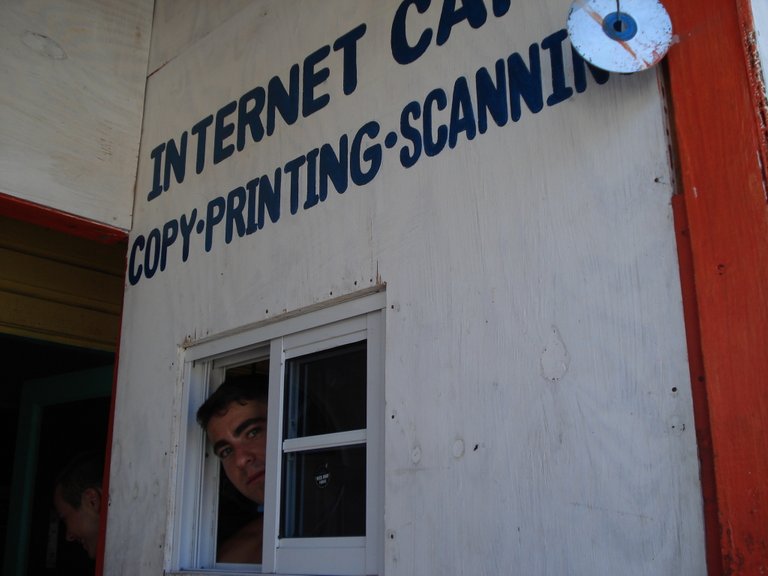 Copy | Printing |Scanning Services
An internet and games cafe offering both new and used items for sale including phones, accessories and replacement parts. On the feature image you can see everything that is offered at his store and even lists a phone number and email. I had a business card of his that I was going to take a snap of to include in this post, but I am having difficulties finding it at the moment. It would have been a cool addition this post for sure.
Not only the gadgets, electronics and accessories, but you can also see there is a restaurant attached to his store as well. His cook was the same as on the 7-Mile beach. He went by Blackz. Check him out.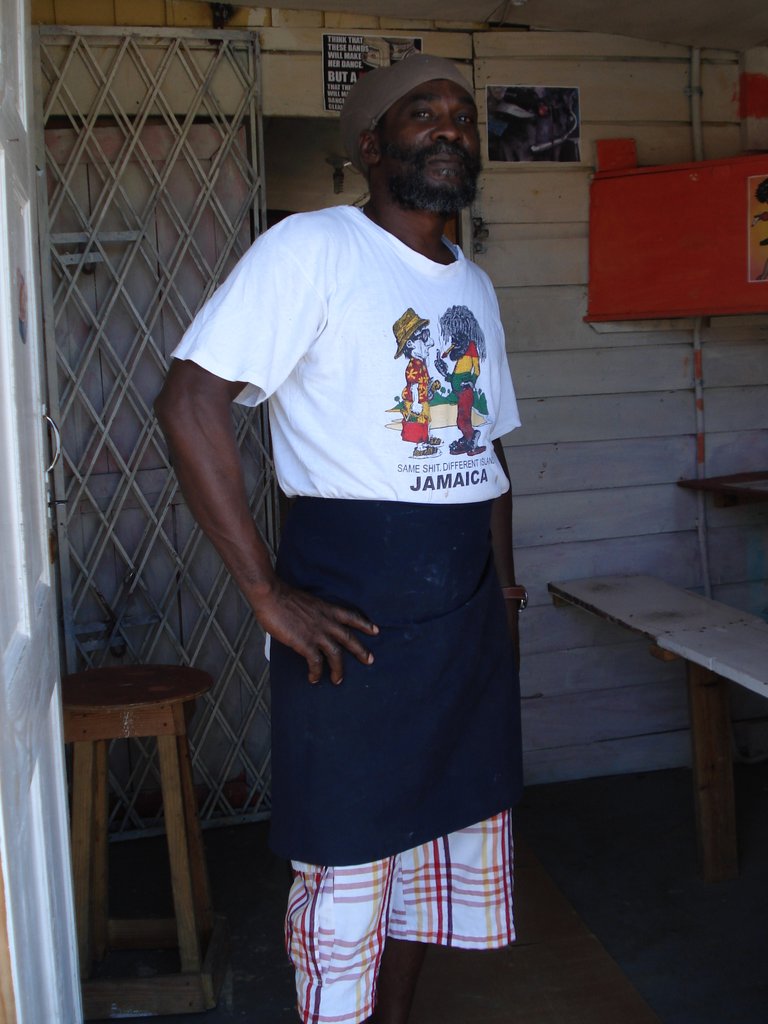 He was a cool character and cooked some pretty amazing food, too. Here's a breakfast he cooked for us one morning.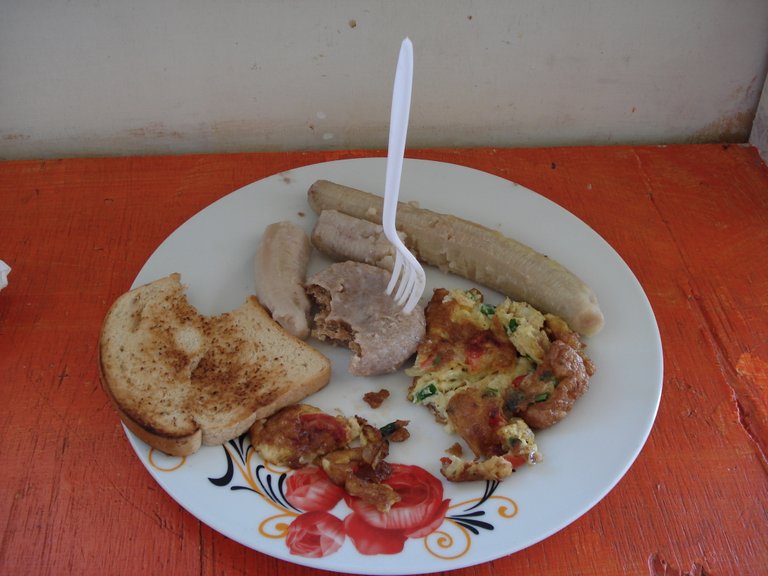 Traditional Jamaican Plantains, fried Johnny Cake an omelette and toast
Here's another one with Blackz special sauce...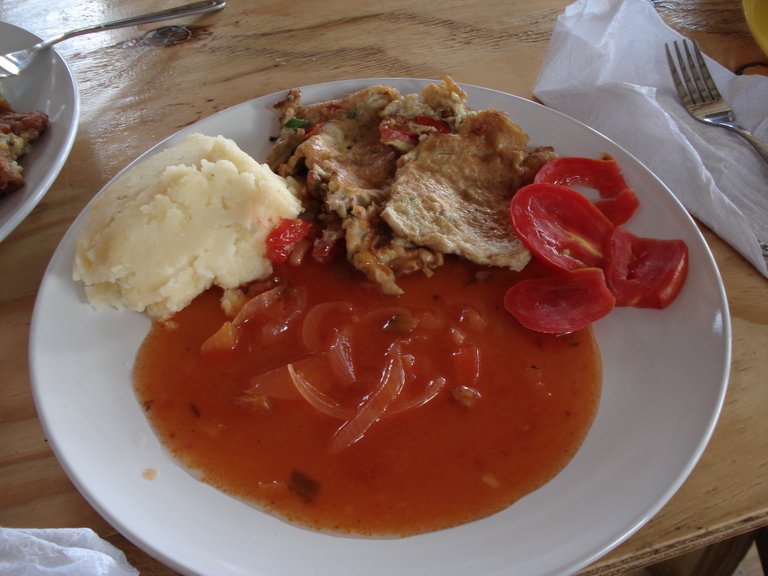 Mitchie and Blackz together were a dynamic duo of inseparable business partners doing what they do best. Making a living through small local business and entrepreneurship catering to both locals and tourists.
Welcome to ReggaeSteem

|Web|Tribe|Telegram|Twitter|YouTube|Discord
---
Posted via ReggaeSteem | Reggae Culture Rewarded