A scam of only 34 billion, for a truck technology similar to Tesla's! Is this an omen?
Many times there are ventures that through patience, faith and hard work give very good results, however, in other cases overconfidence can lead to a disaster of epic proportions.
This was unfortunately the case for Trevor Milton and his company Nicola Corp. Which at one time was considered as the competition and possible substitute for Tesla, since it would promote a system for larger vehicles than usual.
Trevor Milton is the protagonist of our story, this boy was born in Utah in 1982, he is the son of a Union Pacific Railroad employee, and his mother is a real estate broker. This boy is the second of 5 children. His mother died when he was only 14 years old and then his stepmother met the same fate when Milton was 21 years old.
Although his father did not live with them for work reasons, he always instilled in him good values, such as that it is not wrong to make mistakes, but what is wrong is to hide them or lie.
Due to this emotionally unstable environment, our protagonist failed high school and then he had the opportunity to go as an exchange student to Brazil, where he would finish high school and learn the language of the country fluently.
Once back in the U.S., he enrolled at UTAH VALLEY UNIVERSITY to begin his marketing studies, unfortunately this would not last long, as he dropped out of college that same year.
It is then that in 2004 he founded the company St. George Security and Alarms along with a partner, this offered surveillance services and their respective equipment.
In just 18 months, this company is sold by Milton in 400 thousand dollars, and only delivers to his partner 100 thousand dollars of the negotiation; it is then when the buyer of this company, realized very unpleasant things, such as: the finances of the company were not real, the workers did not have the necessary training and certification to carry out such tasks and also contracts that the company had falsified.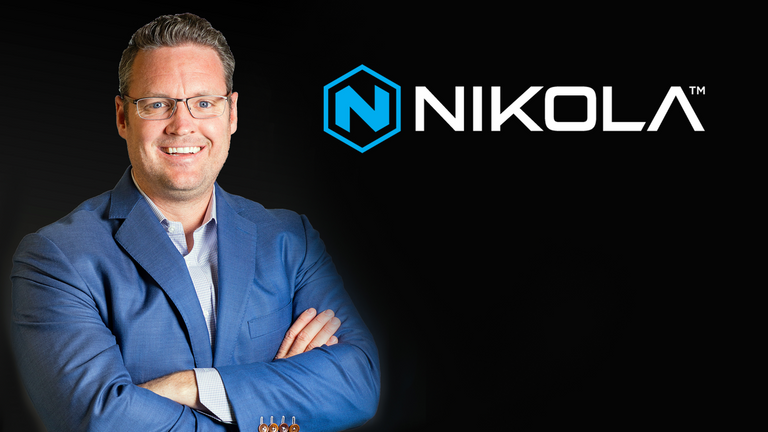 Fuente
Then in 2008, Milton appeared with what would be his second company, Upillar.com, which is an e-commerce center in which you could find from dating services, job search, buy used things, to buy houses or cars.
This site had a somewhat illusory marketing strategy for the time it had been founded, since it even offered all-expenses-paid trips to Hawaii. However, the site failed, since in the words of its founder it grew too fast in a very short time, since it was used by more than 80 million people per month; a version that does not coincide with that of his collaborators, who claim that it barely reached 200 thousand visits per month.
His third venture would be called Dhybrid in 2009, this is already something more oriented to what in the future would be a great fraud. In this one, the protagonist claimed that he had found a formula for combustion engines to mix diesel with natural gas and that in this way a great energy and cost saving would be achieved.
Since Milton has great charisma and a natural talent for convincing people, he had the opportunity to reach the offices of Swift transportation, which is one of the largest companies in the United States in terms of freight transportation. Once there, he managed to convince the CEO and the board of directors of the company with his innovative idea, making them sign an agreement for 16 million dollars, in which Trevor, through his company, committed to install this system in 800 trucks.
The down payment was $2 million and he was asked to start with only 10 trucks. As time went on this guy had disappeared, and this began to cause some anxiety among SWIFT management, but eventually Milton showed up with only 5 trucks that did not meet the expectations of the contract. The trucking company then sued Dhybrid for breach of contract, claiming that the trucks' engines had become unserviceable and that they never had the technical efficiencies and capabilities that had been stipulated in the initial contract.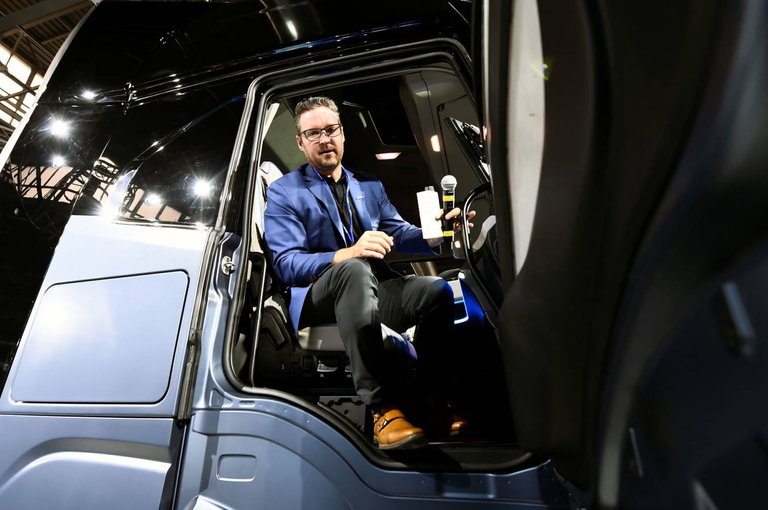 source
In a desperate attempt to save the company, Trevor countersued Swift and claimed that they had not supplied him with the necessary number of trucks, which was a very weak claim for a company like the one he was running. For this reason he was disqualified in many ways in the commercial arena.
But the astute Milton had an ace up his sleeve, which was to ask his father for help, this time with the request that he register a company by the name of DHYBRID SYSTEM, which promoted an even greater advantage than the previous company, since it could move trucks using only low-cost natural gas.
Soon after this company was sold to an industrial conglomerate named Worthington Industries for more than 20 million; this time they would also realize that there were some serious failures within the acquired company, since the support systems provided by DHYBRID broke shortly after installation, and the assets were below 2.9 million.
On the other hand, Milton, with his incredible charisma, was doing business with his patents and acquiring more money; while the aforementioned companies started to quietly pursue legal proceedings against him.
Already in 2014, Milton would start his fourth company, known as NIkola, which had as its mission to produce a totally ecological cargo vehicle; it is here where the charismatic character would make his maximum level of deception to disguise his shortcomings.
During the early years, this company did not have a physical headquarters, it only operated from a house with computers distributed in every room. In addition, Trevor hired his brother Travis to give him the position of Production Manager; a position that was highly questioned as being of great importance.
But later, research would show that the most Milton's brother was supposed to do was manage crews for a small paving-related business in Hawaii.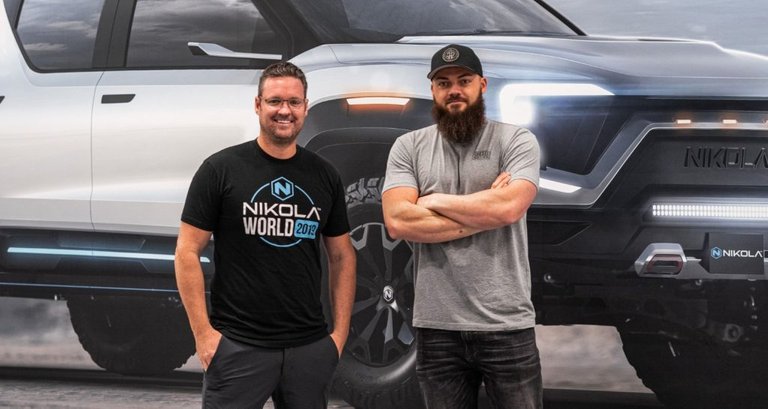 Nikola grew and so did Milton's ambitions; he had the idea of producing an off-road military vehicle, a 4x4 pick-up and even a jet ski with this technology. This made several employees begin to suspect that resources were being diverted to another particular, since these projects had nothing to do with the central axis of the idea with which Nikola was born.
It was in December 2016 that in an event where the NIkola One, a heavy transport vehicle, would be presented, that Trevor would reach the peak of his deceptions, given that the vehicle as such was totally inoperative. In fact, the dashboard itself could not start autonomously; it managed to start through a cable hidden in the floor of the stage that provided power to it.
Another factor that made people doubt was the fact that this time they had abandoned the idea of using natural gas as in previous projects, replacing it this time with hydrogen cells; in which Milton had assured that he had achieved a way to reduce the cost of processing hydrogen by more than 80% compared to its competition, however, to date there is no record that research has been done within the company to enhance such a project.
Nevertheless, many investors took Trevor's bait, and this translated into hundreds of millions in capital, which meant that Trevor and his team had to keep a low profile, until inevitably doubts began to reign among investors.
Subsequently, Nikola's board of directors under media pressure would admit that hydrogen cell research was never conducted.
Already in 2018, Milton would captivate the public with his new hoax, which was named NIKOLA ONE IN MOTION, with a video of about 30 seconds on the company's YouTube account, where the truck in question can be seen moving on a downhill road in the UTAH landscape.
Social media exploded and many more investors were captivated. But two years later, the way the video was made was revealed.
This was accomplished by towing a prop truck uphill on a 2.5-mile stretch of road and then letting it free down a three-degree incline to film the video.
In 2019, NIKOLA's all-terrain prototype, the NZT, was released, but its design was almost immediately scrapped because it posed major manufacturing challenges.
The same year, Milton released the news that it had electrically independent its production plant located in Phoenix Arizona, with 3, 5 megawatts of energy acquired through solar panels. But one of his investors flew over the facility and found that there were none of the panels.
Source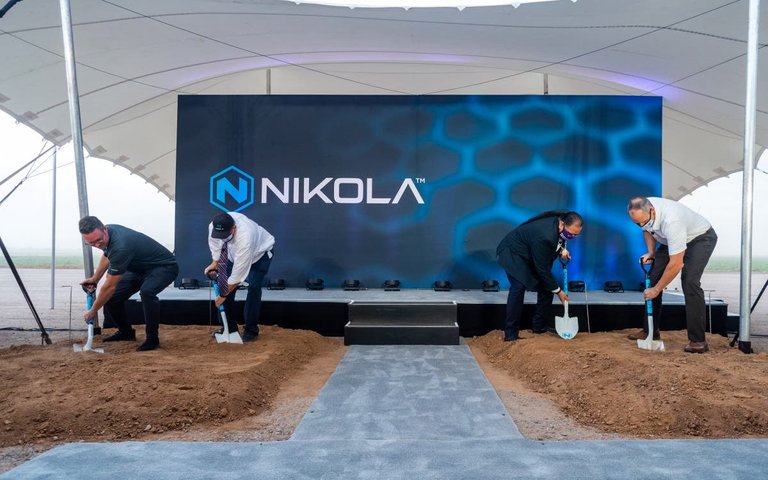 In December 2019, Trevor received a spoonful of his own medicine, as Trevor had signed a letter of intent with the developers of a high-density battery that turned out to be a scam. In an ironic turn of events, it was Trevor who was now suing that company for fraud in which he lost approximately $56 million.
By March 2020, Trevor was already being compared to Elon Musk, projecting himself as the Tesla mogul's replacement. But in June of that year, the Bloomberg agency published an article in which they stated that the NIKOLA ONE vehicle could not start itself, let alone drive itself. This opened the inquiries even though it did not raise much suspicion at the time. That is when on September 8 General Motors announced an alliance with NIKOLA CORP, in which it was willing to buy 11% of that company and they would build the all-electric SUV.
Unfortunately, two days later NIKOLA was denounced by Hindenburg Research, which has a reputation for exposing companies that have committed fraud, releasing an extensive report that day detailing all of Milton's tactics with supporting evidence.
Thus, on September 14, the stock exchange opened an investigation for the aforementioned reasons; and the following day, the Justice Department would also pronounce itself, opening a file on the company and its founder.
Although Trevor was unwavering in his denial of these accusations, he resigned from his position in less than two weeks. Inside NIKOLA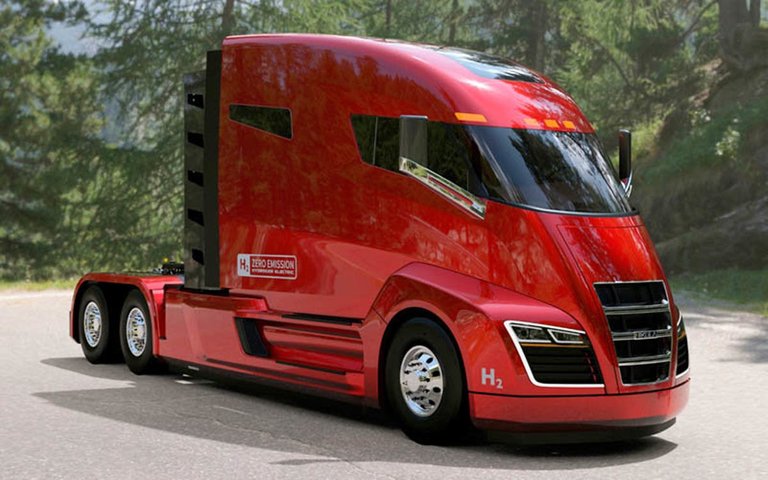 Source
Thus, in November 2020, GM decided to cancel the strategic alliance with NIKOLA, as well as Republic Services, a solid waste collection service in the United States, which decided to dissolve a contract in which it had negotiated the construction of 50 trucks for its fleet.
In this way, many companies withdrew from NIKOLA's payroll, thus producing the phenomenon of the fall in the price of NIKOLA's shares.
Since then nothing is known about Milton Trevor's whereabouts, as he is prohibited from making any comments on social networks regarding the company, which is now preceded by the former vice president of GM and the former president of Wortington industries as the new CEO.
For now this company is representing losses in the order of $147 million according to reports for the fourth half of 2020, and still not generating profits.
And so it is that a guy who perhaps had too much confidence in his projects and did not know how to materialize that achievement had to resort to tactics of deception and persuasion to obtain benefits that in a transparent way he would not have been able to acquire.
It is ironic that many of his father's teachings have not been put into practice by Milton and that in turn this and his family have ended up being accomplices in various deals that today have resulted in consequences of investigations with companies that when sold to other conglomerates become multi-million dollar frauds that deeply affect their economy.

Posted Using LeoFinance Beta
---
---