Hi hivers - Hola hivers
How is my beautiful community on this day? I hope that enjoying a peaceful and joyful weekend, today I come to tell you about all my journey with my work team since I arrived in Uruguay, in Venezuela I had a pc but for this long trip I had limited luggage and I had to leave all my teams in Venezuela.
Even an old LG laptop that I bought when I was 15 years old damaged its screen days before the trip, so I could not bring it either, but my father @reborca gave me his Canaima equipment so that at least I could bring a laptop to the new country where I would come indefinitely.
¿Como esta mi linda comunidad en este día? espero que disfrutando de un fin de semana apacible y lleno de alegría, hoy vengo a contarles toda mi travesía con mi equipo de trabajo desde que llegue a Uruguay, en Venezuela tenia una pc pero por este largo viaje tenia equipaje limitado y tuve que dejar todos mis equipos en Venezuela.
Incluso una vieja laptop LG que compre cuando cumplí 15 años se daño su pantalla días previos al viaje, por lo cual no pude tampoco traerla, pero mi papa @reborca me regalo su equipo Canaima para que al menos trajera una laptop al nuevo pais donde vendría indefinidamente.
---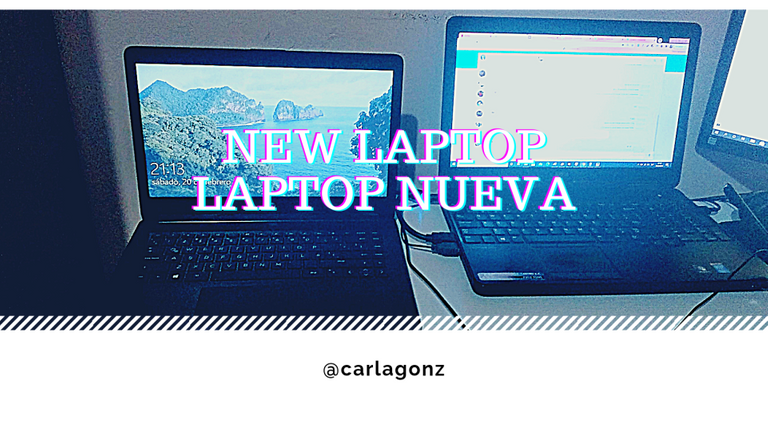 Diseño en Canva.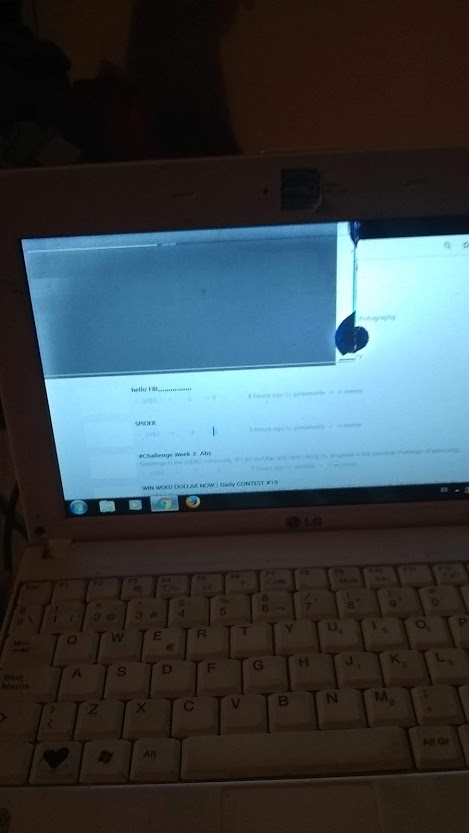 Mi LG antes de viajar.
My LG before traveling.
---
When i arrive in Uruguay, i arrive at a residence, that is to say, a place where I rent a furnished room and pay monthly with all utility bills included, in that room there was a somewhat old and flimsy MDF wardrobe, generally in Venezuela we are used to it, since these are made of solid wood and embedded in the wall, however, they are not so common here.
I bring up this wardrobe, because a few months after I arrived, I had to move the wardrobe a little and the entire front part fell apart falling on the laptop that my father had given me and rendering it unusable because the screen broke.
As you can imagine, the owner of the house was not responsible and I lost my work tool to write on my blog and many other things.
Cuando llegue a Uruguay, llegue a una residencia, es decir un lugar donde alquilo un cuarto amoblado y pago mensualmente con todos los gastos de servicios incluidos, en dicho cuarto había un ropero de MDF algo viejo y endeble, por lo general en Venezuela estamos acostumbrados a que estos son de madera maciza y empotrados en la pared, sin embargo aquí no es tan común que sean así.
Traigo a colación este ropero, porque unos meses después de que llegue, traer de mover un poco el ropero y se desarmo toda la parte frontal cayendo sobre la laptop que mi padre me había regalado y dejándola inutilizable porque se partió la pantalla.
Como se podrán imaginar el dueño de la casa no se hizo responsable y perdí mi herramienta de trabajo para escribir en mi blog y muchas otras cosas.
---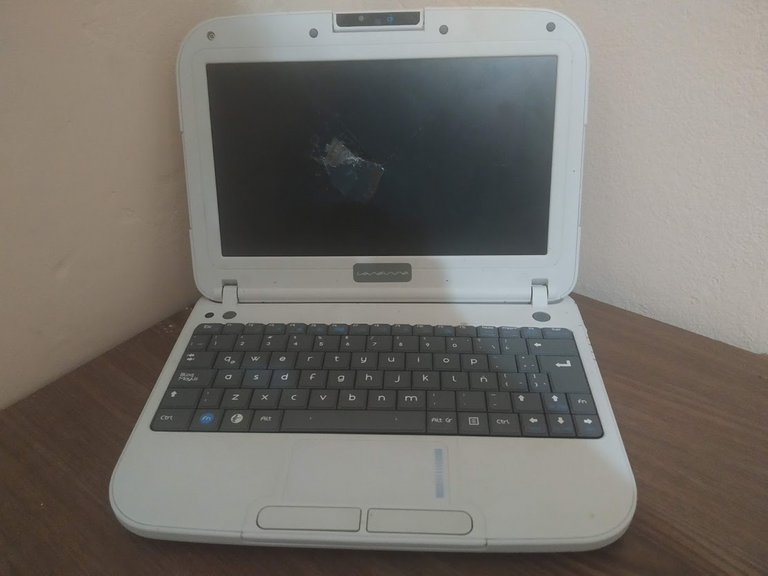 La laptop que me regalo mi papa rota.
The laptop that my dad gave me is broken.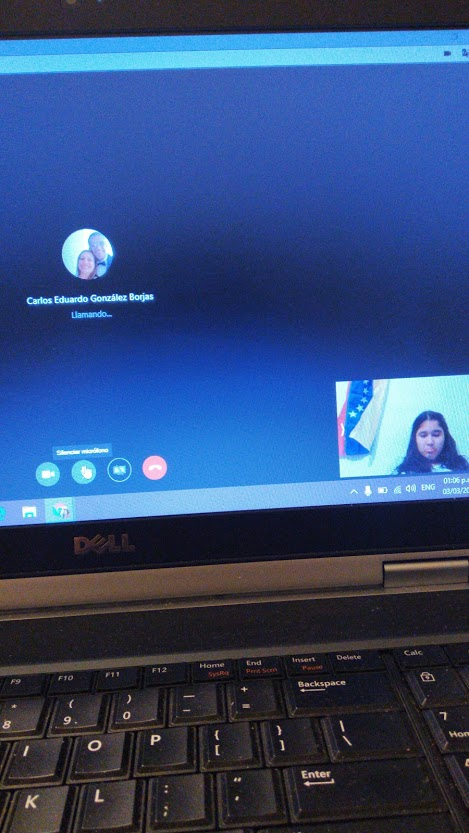 La laptop que me presto mi amigo luego (tratando de llamar a mi papá pero su internet no deja).
The laptop that my friend lent me, later (trying to call my dad but his internet won't stop).
---
After that, a friend of the residence, lends me his laptop for several weeks with which I could solve my things and solve after the loss of my laptop, however for March 2020 the pandemic begins and to my surprise the company where I am, sent us to work from home and provided us with all the necessary equipment for it.
Although I try to use this laptop only for work purposes, I also manage my blog from it and it has been the one that has saved my life in recent months.
Luego de eso, un amigo de la residencia, me presta por varias semanas su laptop con la cual pude resolver mis cosas y solventar después de la perdida de mi laptop, sin embargo para Marzo del 2020 comienza lo de la pandemia y para mi sorpresa la empresa donde estoy, nos envió a trabajo desde casa y nos brindo todos los equipos necesarios para ello.
Aunque yo trato de utilizar esta laptop solo para cuestiones de trabajo, también gestiono mi blog desde ella y ha sido la que me ha salvado la vida en estos últimos meses.
---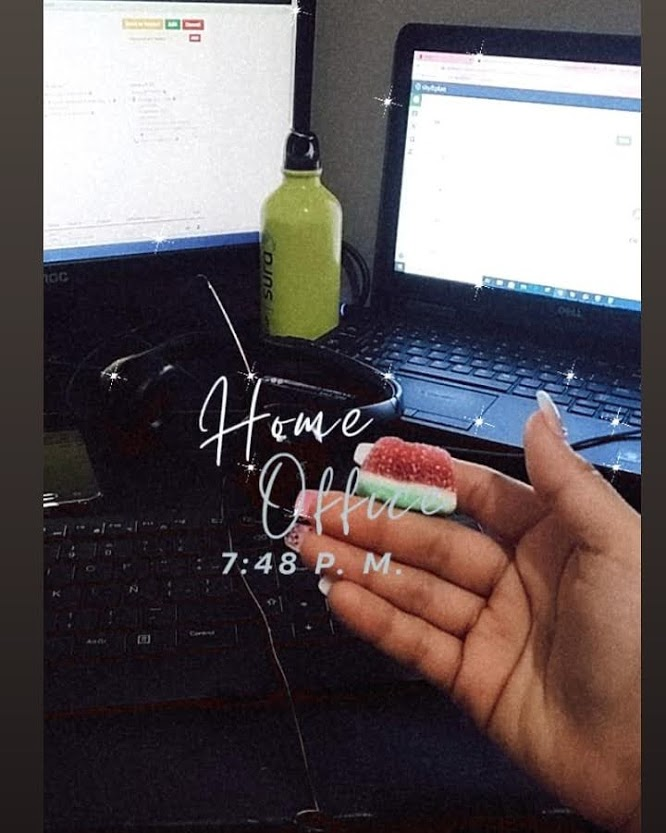 Primeros días de home office.
First days of home office.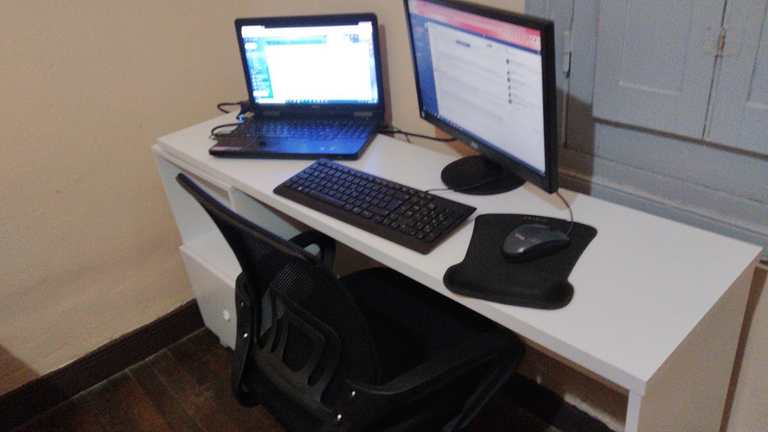 Actualmente con escritorio y silla nueva.
Currently with a new desk and chair.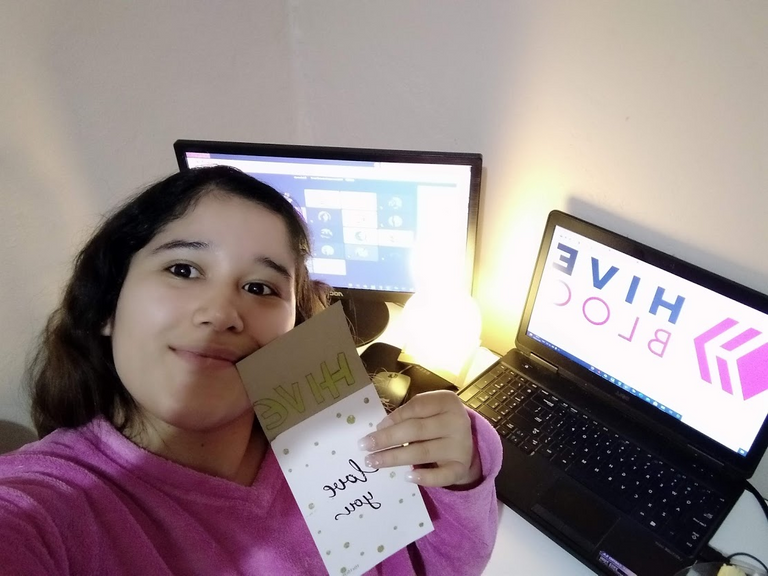 ---
My big surprise comes at the beginning of February of this year, as you already know from some previous post, I like to compete in things on Instagram, it turns out that I had participated a few weeks ago in a contest for a very large store in Uruguay called Mosca, and the prize It was a laptop, to my great luck, it had been the winner of that raffle, which consisted of telling your first work experience.
15 days after the winner is announced, I can go and pick up my laptop and it was a great happiness for me, because I had a lot of time thinking that when I returned to the office it would be more difficult to write here because I would have to return the computer that I received. They had been assigned by the Home Office.
Mi gran sorpresa llega a principios de febrero de este año, como ya saben de algunos post anteriores me gusta concursar en cosas por Instagram, resulta que había participado unas semanas atrás en un concurso de una tienda muy grande en Uruguay llamada Mosca, y el premio era una laptop, para mi gran suerte, había resultado ganadora de ese sorteo, que consistía en contar tu primera experiencia laboral.
15 días después de que me anuncian ganadora, puedo ir a retirar mi laptop y fue una gran felicidad para mi, porque tenia mucho tiempo pensando en que cuando volviera a la oficina iba a ser mas difícil escribir aquí porque tendría que regresa la computadora que me habían asignado por el Home Office.
---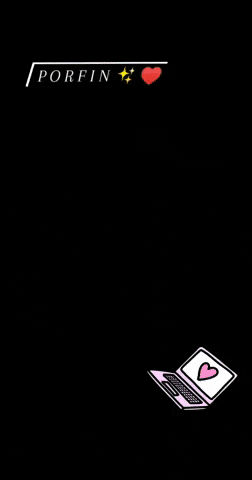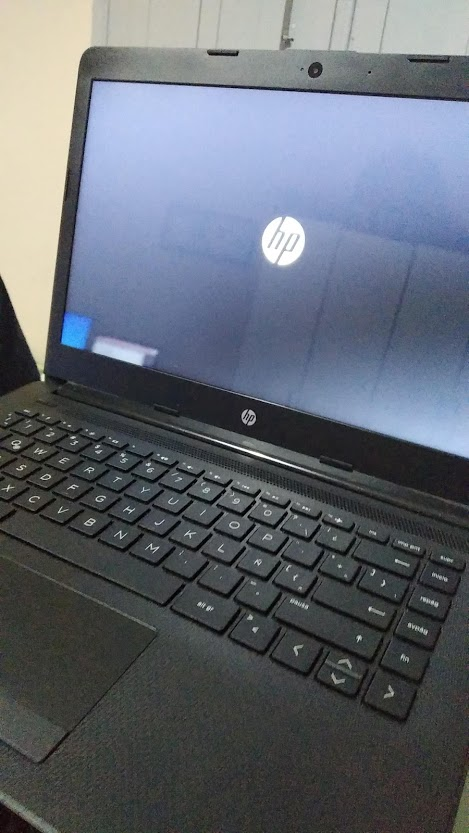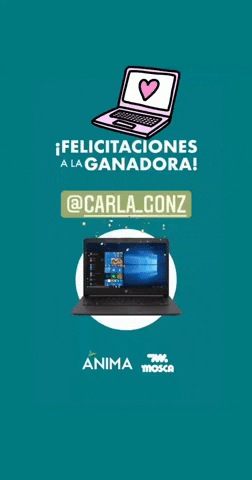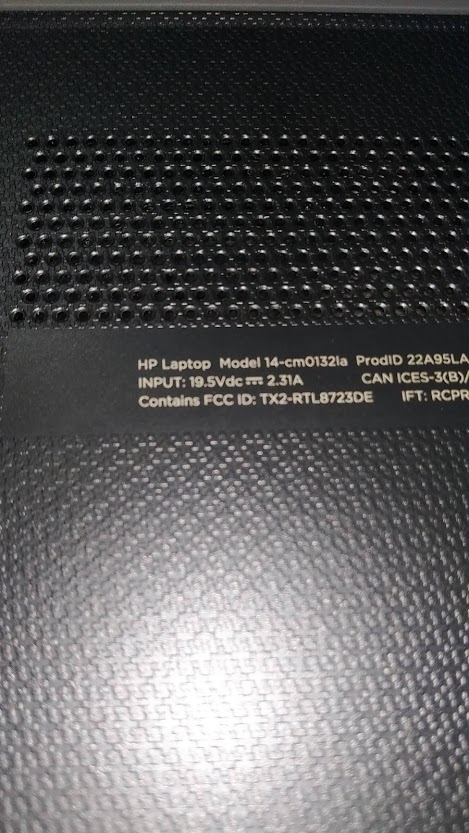 ---
The laptop that wins me in the contest is a HP 14 "Notebook CM-0132LA - 1t, it has Operating System: Windows 10 Home 64, Memory: 4 GB of SDRAM, Storage: 1 TB, 14" HD Screen, a laptop super fine, simple, but perfect for what I need to use it, which would be my blog, editing, the odd game, social networks and storage, I feel very happy to have won this, when I told my dad he told me about the law of the attraction, and he told me that he wanted so much, I wanted and wanted a laptop that the universe helped make that possible.
I am not a fervent believer in these things but I do believe that there is something that helps me win contests when I really want to win them with my heart.
La laptop que me gane en el concurso, es una Notebook HP 14" CM-0132LA - 1t, tiene Sistema operativo: Windows 10 Home 64, Memoria: 4 GB de SDRAM, Almacenamiento: 1 TB, Pantalla HD de 14", una laptop super fina, sencilla, pero perfecta para lo que necesito usarla que seria mi blog, edición, uno que otro juego, redes sociales y almacenamiento, me siento muy feliz de haber ganado esto, cuando se lo conté a mi papa me hablo sobre la ley de la atracción, y me dijo que tanto desee, quise y quise una laptop que el universo ayudo a que eso fuera posible.
No soy ferviente creyente de estas cosas pero si creo que hay algo que me ayuda a ganar concursos cuando realmente quiero ganarlos con el corazón.
---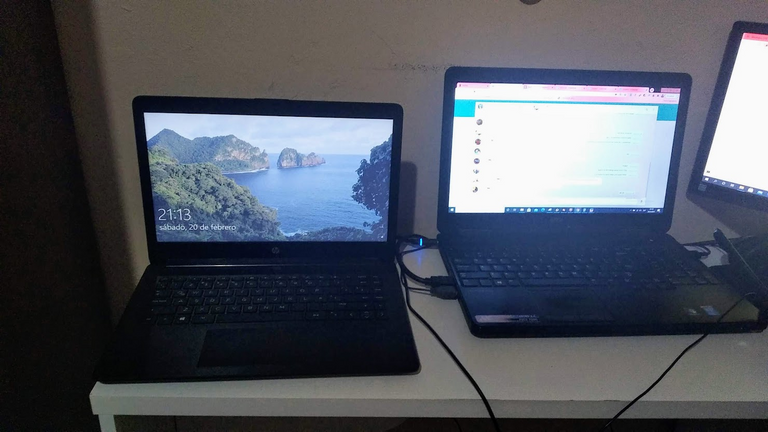 mi nueva laptop / mi laptop del trabajo.
my new laptop / my laptop from work.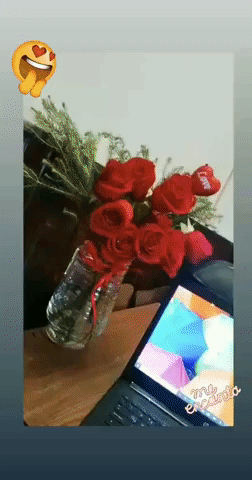 ---
Esto ha sido todo por hoy, si te gusta lo que hago, siente libertad de ayudarme a seguir.
This has been all for today, if you like what I do, feel free to help me continue.
Δ
https://www.paypal.me/carlagonz
Δ
El ingles no es mi idioma natal, me ayudo de traductores para realizar estos post.
Todas las fotos son de mi propiedad.
English it is not my native language, I help myself with translators to make these posts.
All photos are my property.
Δ
Muchas gracias por leer.
Ten un bonito y feliz día.
Con amor Carla Gonzalez Venezolana en Uruguay.
Thanks so much for reading.
Have a nice and happy day.
With love Carla Gonzalez Venezolana in Uruguay.