¡Hola, Comunidad de Hive!
Hello, Hive Commnunity!
---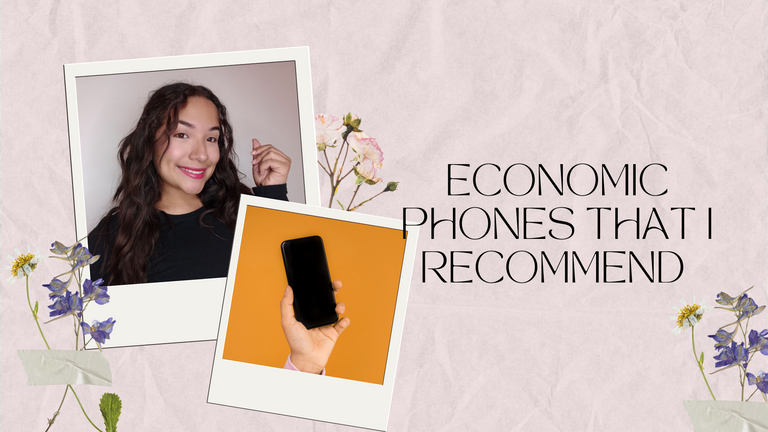 ---
La verdad es que no he tenido tantos teléfonos pero si sé de algunos que son una buena opción, teléfonos que he tenido en mis manos y que he usado incluso constantemente pero que no son de mi propiedad. Así que se me ocurrió hacerles este post para recomendarles aquellos dispositivos que son económicos comparados con los demás del mercado, así que si estas buscando comprar teléfono quédate leyendo este post porque vamos a hablar de 3 teléfonos muy buenos en relación precio-calidad y las necesidades a las que se podría adaptar cada uno de ellos.
The truth is that I have not had so many phones but I do know of some that are a good option, phones that I have had in my hands and that I have even used constantly but that I do not own. So it occurred to me to make you this post to recommend those devices that are economical compared to others on the market, so if you are looking to buy phone stay reading this post because we are going to talk about 3 very good phones in price-quality ratio and the needs to which each of them could be adapted.
---
1| Realme C11
---
---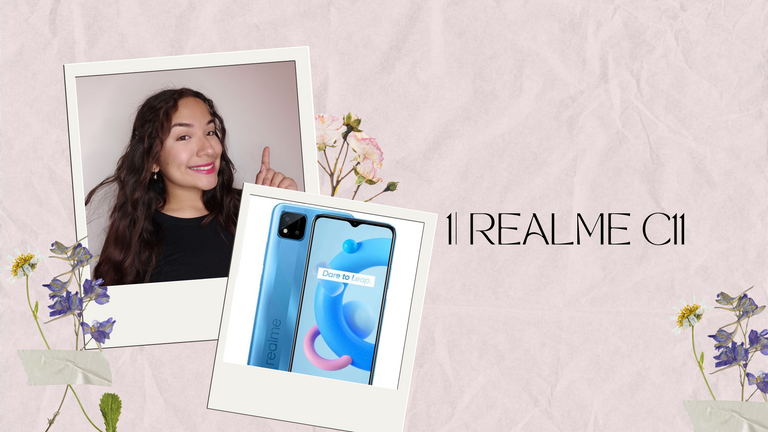 ---
Vamos a comenzar desde los precios más pequeños hasta los más elevado; este teléfono se encuentra entre los 100 y 120$. Por eso precio ofrece: un procesador Helio G35, 2gm de Ram y32 GB de almacenamiento interno; además de una cámara frontal de 5 mp y dos traseras, la principal de 13 MP y una de profundidad de 2 MP. Tiene una batería de 5000mAH con una carga rápida de 10W, el sistema operativo es de Android 10.
Yo digo que este teléfono es perfecto para las personas que no tengan muchas necesidades, que simplemente quieran mantenerse comunicados, tomar fotos lindas y hacer actividades básicas de todos los días como ver redes sociales. Este teléfono realmente es una buena opción para ese público que no es tan fanático de los teléfonos y que tampoco quieran invertirle mucho pero que quieren un equipo que le dure la batería y que además de ello fusione bien. Si esas son las necesidades entonces el Realme C11 es la mejor opción.
Let's start from the smallest to the highest prices this phone is between $100 and $120. For that price it offers: a Helio G35 processor, 2gm of Ram and32GB of internal storage; plus a 5mp front camera and two rear cameras, the main 13MP and a 2MP depth camera. It has a 5000mAH battery with 10W fast charging, the operating system is Android 10.
I say this phone is perfect for people who don't have a lot of needs, who just want to keep in touch, take nice pictures and do basic everyday activities like watching social media. This phone is really a good option for those people who are not that fanatical about phones and don't want to invest a lot but want a device that will last on battery life and also fuses well. If those are the needs then the Realme C11 is the best option.
---
2| Redmi 9A
---
---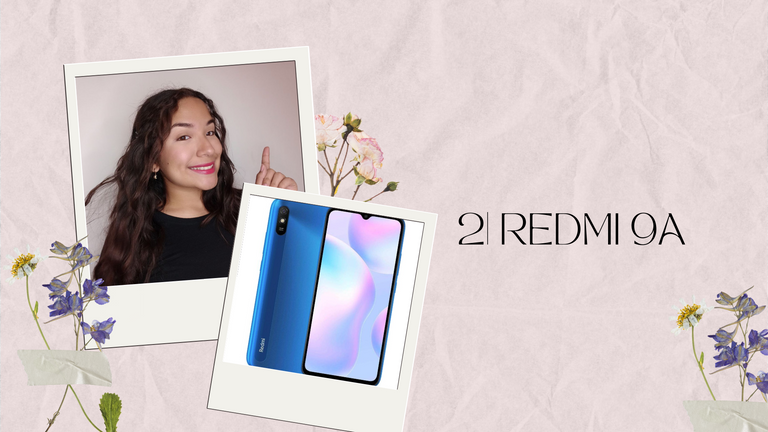 ---
Este el teléfono que yo denomino: teléfono de señora, el redmi 9A se consigue entre 130 y 140$, es un teléfono para aquellas necesidades parecidas a las que ya nombre. Cuando solamente se necesita el equipo para comunicarse, y hacer algunas actividades del día a día, es por ello que este teléfono lo solemos ver en regalos a mamás y tías; es un teléfono muy bueno y comercial para estas necesidades.
El Redmi 9A tiene un procesador Mediatek Helio G25 2GHz, 2 gb de ram, 32 gb de almacenamiento interno. Una batería de 5000 mAh y una cámara de 13 MP. La verdad es que las características se parecen muchos a las del Realme, personalmente prefiero el realme pero es una decisión completamente personal.
This is the phone that I call: lady phone, the redmi 9A is available between $130 and $140, it is a phone for those needs similar to the ones I already named. When you only need the device to communicate, and do some day to day activities, that is why we usually see this phone in gifts to moms and aunts; it is a very good and commercial phone for these needs.
The Redmi 9A has a Mediatek Helio G25 2GHz processor, 2 gb ram, 32 gb internal storage. A 5000 mAh battery and a 13 MP camera. The truth is that the features are very similar to those of the Realme, personally I prefer the Realme but it is a completely personal decision.
---
3| Redmi Note 11S
---
---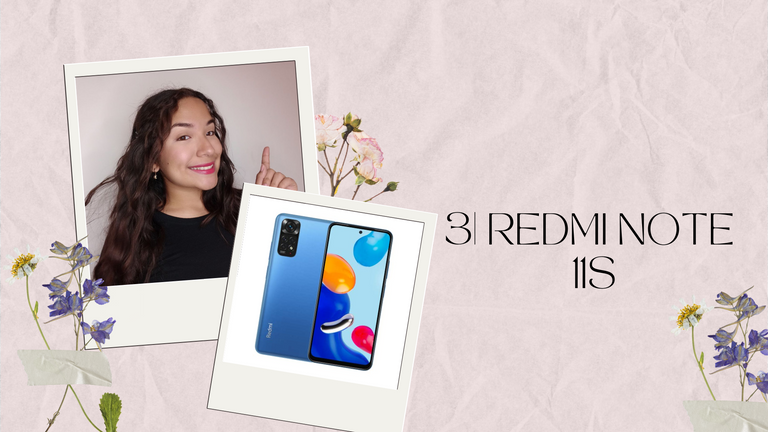 ---
Un teléfono que ya no pudiera considerarse económico porque cuesta 300$ más o menos pero realmente vale la pena por las características que nos presenta. Este teléfono tiene un procesador Helio G96, una presentación en 8 y 6 gb de Ram y 128 gb de almacenamiento interno, además de una pantalla amoled de 6.43 pulgadas, una batería de 5000 mAh con carga rápida de 33W.
Yo tengo el Redmi Note 10S pero he tenido el 11 porque es el teléfono de mi novio y realmente me encanta; primero tiene el sistema operativo MIU 13 y me gusta muchísimo. Además la cámara frontal que por cierto es de 16 MP realmente es hermosa, me encanta esa cámara siempre me ando tomando fotos con ese teléfono y la cámara trasera de 108 MP tampoco se queda atrás capta unas fotos hermosas. Este si es un teléfono para un persona que usa realmente el equipo, que va a aprovechar sus fotos y que incluso va a jugar uno que otro juego en el teléfono, realmente un teléfono muy bueno, que me encanta y para completar su diseño también es muy lindo.
A phone that could no longer be considered economical because it costs $ 300 or so but it is really worth it for the features it presents us. This phone has a Helio G96 processor, a presentation in 8 and 6 gb of Ram and 128 gb of internal storage, plus a 6.43 inch amoled screen, a 5000 mAh battery with 33W fast charging.
I have the Redmi Note 10S but I've had the 11 because it's my boyfriend's phone and I really love it; first it has the MIU 13 OS and I really like it. Also the front camera which by the way is 16 MP is really beautiful, I love that camera I always take pictures with that phone and the 108 MP rear camera is no slouch either, it takes beautiful pictures. This is a phone for a person who really uses the equipment, who will take advantage of your photos and even going to play one or another game on the phone, really a very good phone, I love it and to complete its design is also very nice.
---
Hace poco subí guía para comprar teléfonos, realmente creo que ese post y este pueden ayudar a cualquier persona que este buscando adquirir un nuevo equipo. Espero entonces que les haya gustado este post y que les sea útil. Nos leemos pronto.
I recently uploaded a guide to buying phones, I really think that post and this one can help anyone who is looking to buy a new device. I hope you liked this post and that you find it useful. See you soon.
---
---

---