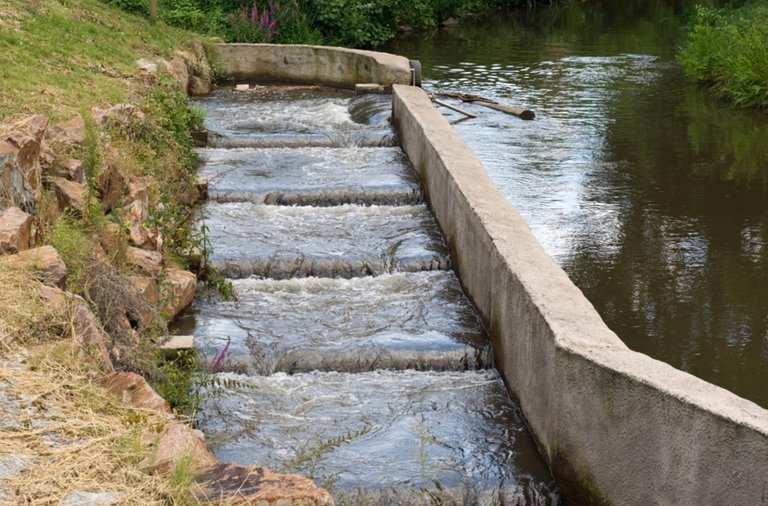 Image : thelimburger.nl/vispassage
A very different entry for the #amazingnature contest by @adalger and i wanted to share, i have seen it a while ago when before covid when we were on holiday in our beautiful country.
A fish ladder or fish passage, is a hydraulic engineering work that aims to give fish access to a hinterland that has become inaccessible due to a dike, dam, weir, pond or lock.
Fish ladders can also be found near the pumping station to allow the fish to swim safely past the pumping station. we have a lot of thema in The Netherlands.
There are various techniques for a fish ladder. For the salmon and trout, fish that can jump, it often consists of a cascade of small tanks with running water in which the fish has to swim or jump to a higher level.


https://www.noorderzijlvest.nl/ons-werk/projecten/afgeronde-projecten/aanleg-vispassages/
The fish ladder must be adapted to the fish that must use it. Important is the position of the inlet in relation to the blockage, the size of the bait current and the maximum flow rate that the fish can handle. In the large rivers an attempt is made to make the fish ladders suitable for the raising of salmon, outside these it is mostly small bottom dwelling species and minnows such as the dace and the bindweed.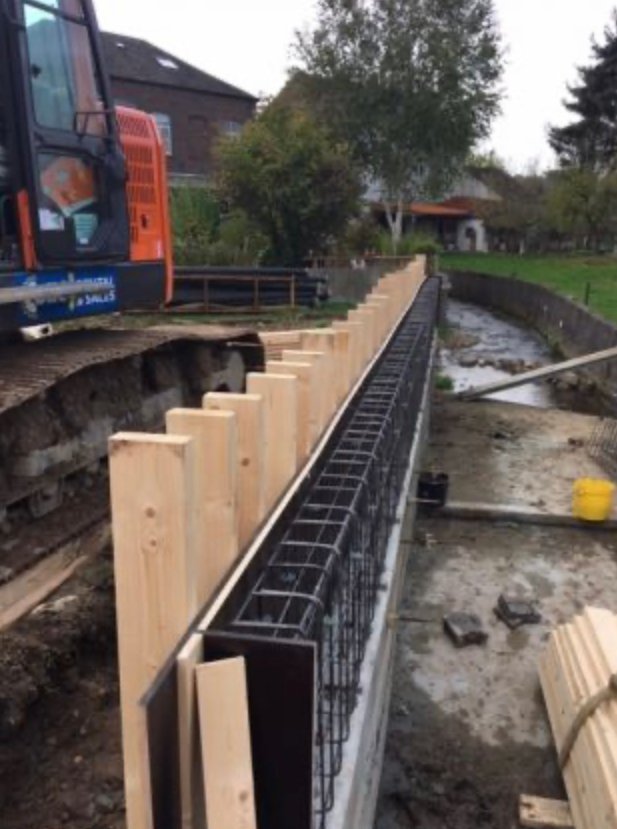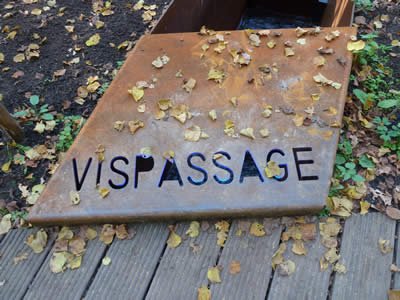 Most fish ladders consist of one of the following constructions:
a range of V-shaped, mostly wooden, structures; each of these constructions bridges a height difference of five to ten centimeters; often ten to twenty of these V-shaped spillways are placed one behind the other, with which a total height difference of more than one meter can be achieved.
a series of columns (sometimes concrete posts or blocks) where the fish can swim in between.
a series of walls with a vertical opening of approximately 30 centimeters.
the cascade fish ladder, in which natural stone has been installed downstream of the weir over a length of fifty meters.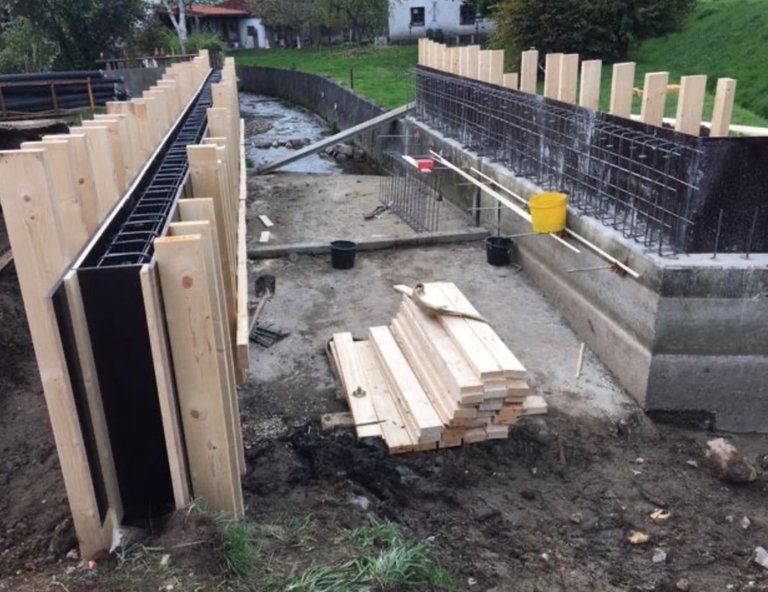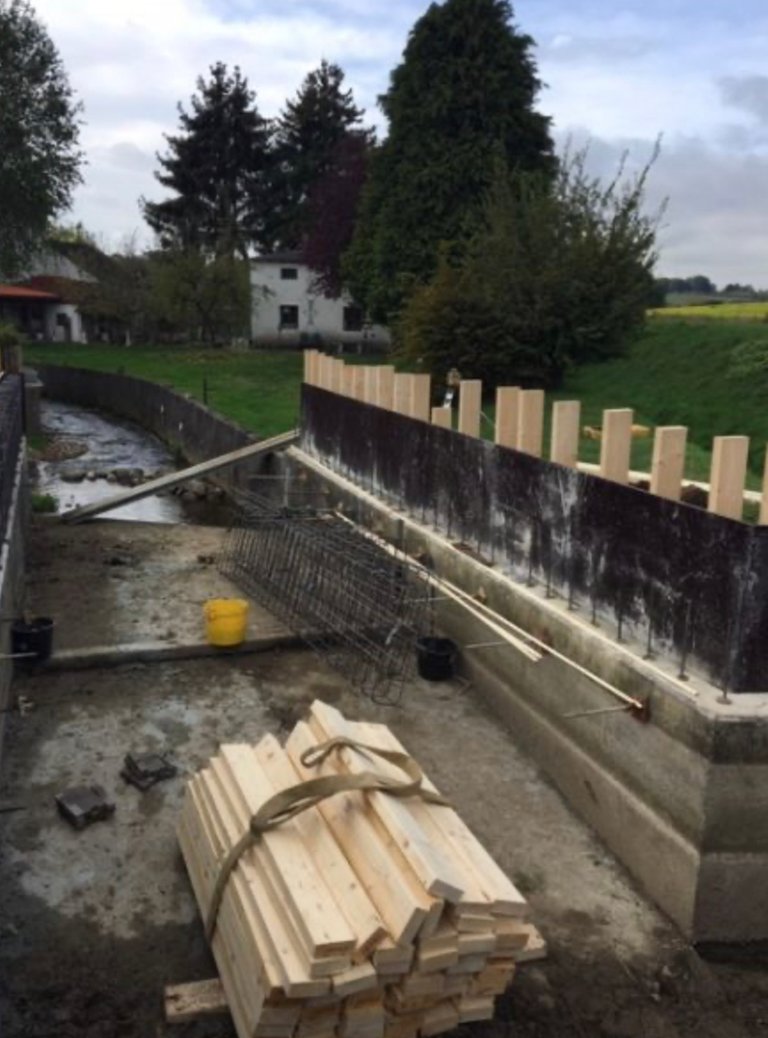 The fish steps with columns or walls are indicated by the term "vertical slot".
At the Orange Locks between the Markermeer and the IJ - Noordzeekanaal a fish passage of the 'vertical slot' type has been built in, which is used by a variety of fish, including eel, smelt, three-spined stickleback and even saltwater fish such as sole and bone. For the three-spined stickleback, two fish ladders have been made on the north Ilse of Texel that pump water over and over the dike. A fish passage has also been realized in the Afsluitdijk near Den Oever in order to make the IJsselmeer again accessible to fish species that had previously almost or completely disappeared there.
In addition to the conventional fish ladders in the form of a pelvic passage, there are also innovative solutions, including the lever fish ladder. In a siphon fish ladder, the steps are located within a closed container that is under vacuum, making it flexible to place next to, in or on a hydraulic engineering work of art. Innovative solutions can provide a solution in cases where hydraulic engineering structures cannot be replaced by fish ladders and there is no space for the construction of a bypass. The Dutch and their water management are very famous , so you see that we dont only build bridges, but also fish ladders or fish passenges.
Source : https://www.limburger.nl/cnt/dmf20190807_00117522/aanleg-vispassage-wittemermolen-in-partij
This is the contest : https://peakd.com/hive-127788/@adalger/amazing-nature-contest-july-2020-01
Thanks for stopping by, its appreciated and remember focus on being creative instead of being bee-zy.
Consistent Actions Create Consistent Results.
Not everyone is a blogger but everyone has something great to offer.
Lover of Life and L❤️ve in General - @brittandjosie

I am a proud member off the #theTerminal #powerhousecreatives #needleworkmonday and #payitforward and #steemitmamas. Co founder for @theterminal, @heyhaveyamet and @steem-aide
(c) All images and photographs, unless otherwise specified, are created and owned by me. @brittandjosie originals. Sources used : Pixabay and Pexels and with others its mentioned in my blog. I only use a canon camera and my iPhone.
I would like to thank you for reading my blog, feel free to leave me any feedback, if not, read you next time.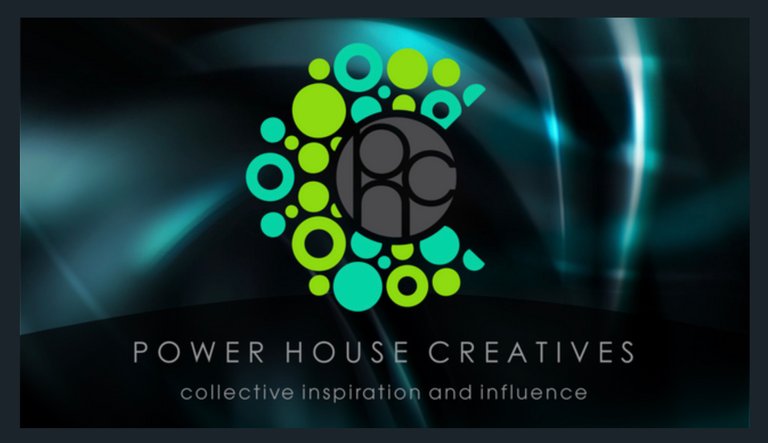 Your personal Discord terminal invite : https://discord.gg/XZGPGpz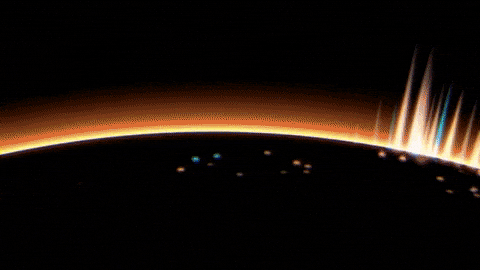 Are you under 500 HP or SP , want to win prizes or delegations? Than you can enter the REDFISHRALLY, go to @theterminal blog and see what its all about.