Centrotus cornutus is a pretty cool looking treehopper species ...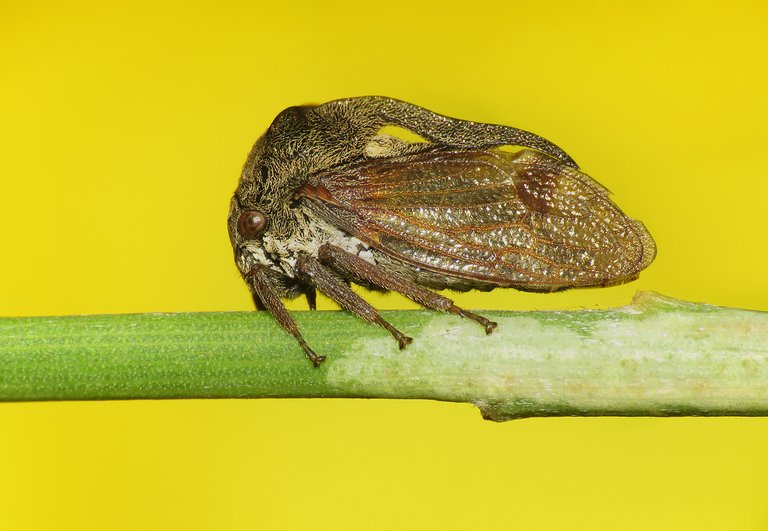 ... that can be often seen around the Spartium junceum plant in bloom. These treehoppers feed on the plant's juices through their piercing mouth apparatus. Here you can see the adult insect, resting on the twig, against the vivid background made of blurred yellow petals.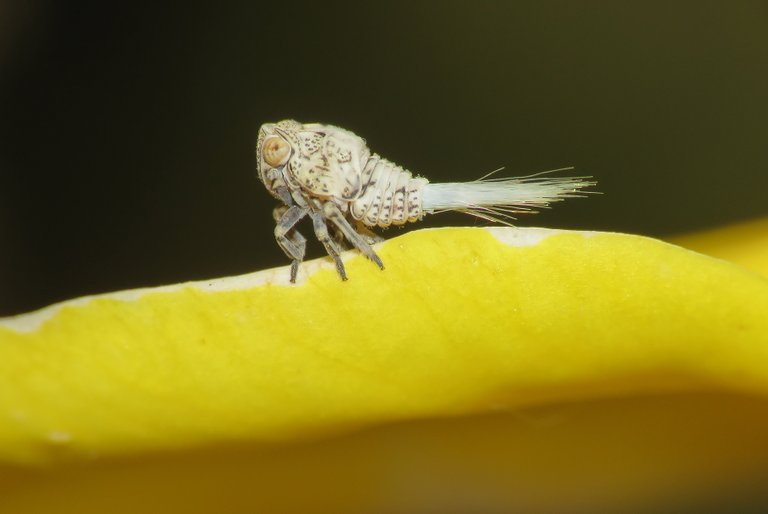 (Enlargeable)
This small brush - tailed creature ...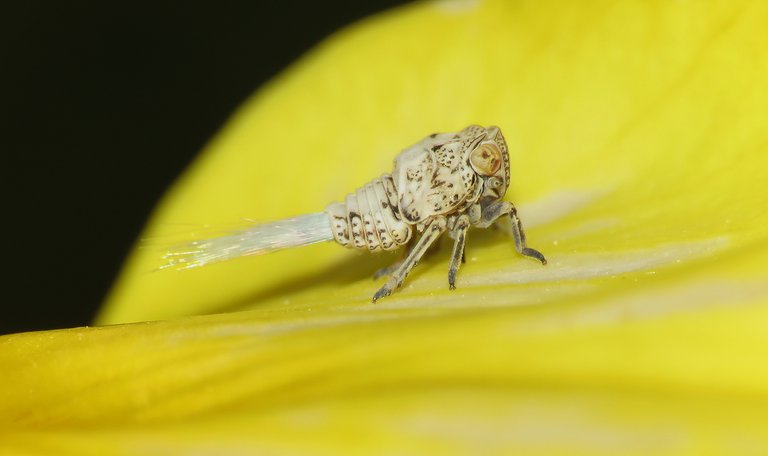 ... is the young nymph of the Issus coleoptratus planthopper ...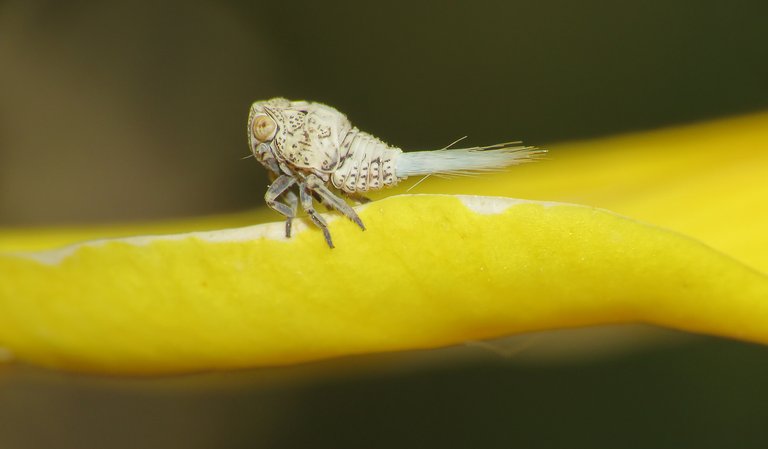 ... another Hemipteran species that regularly feeds among the yellow flowers ...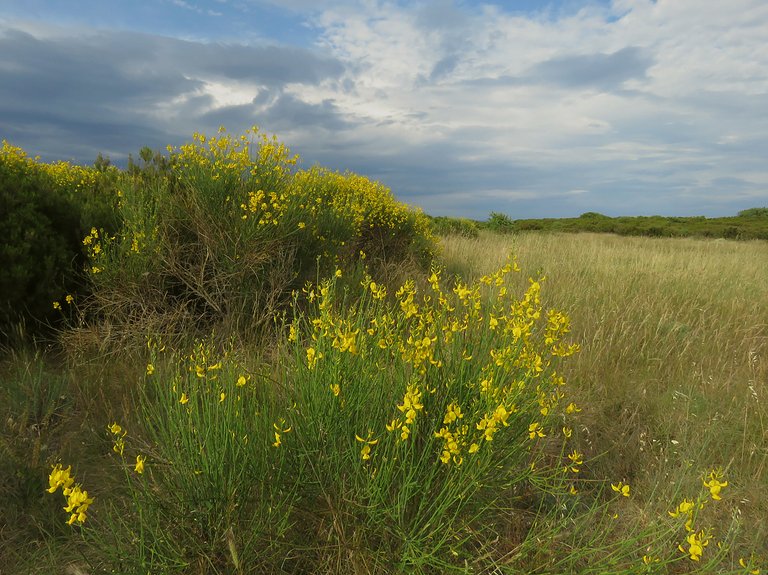 ... of this beautiful plant.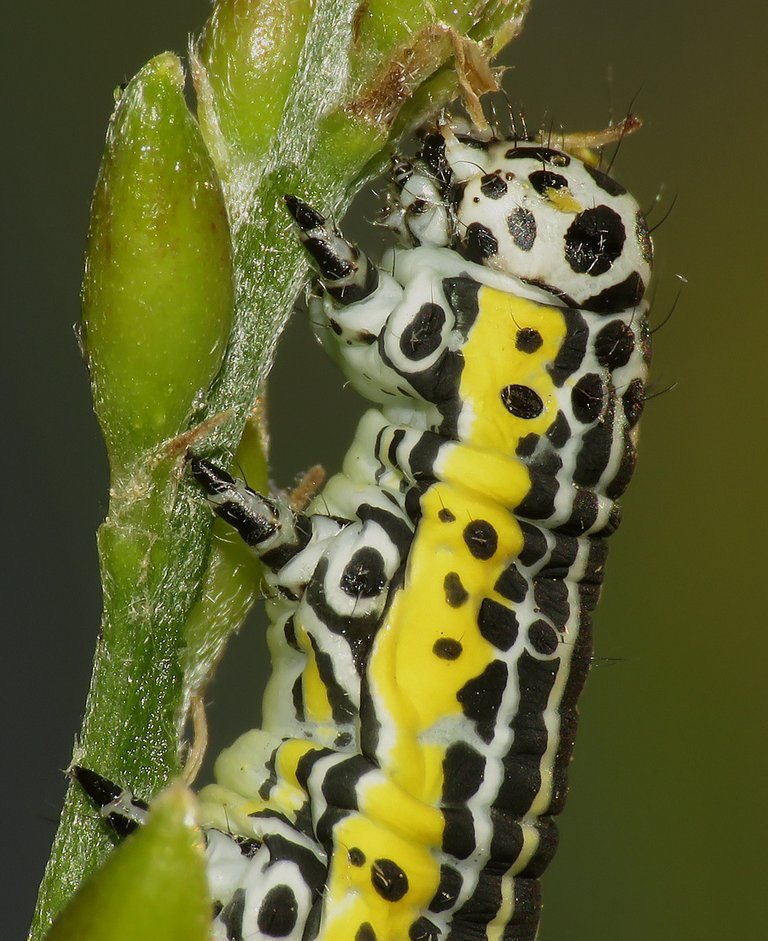 This caterpillar covered with stylish pattern made of dots and lines ...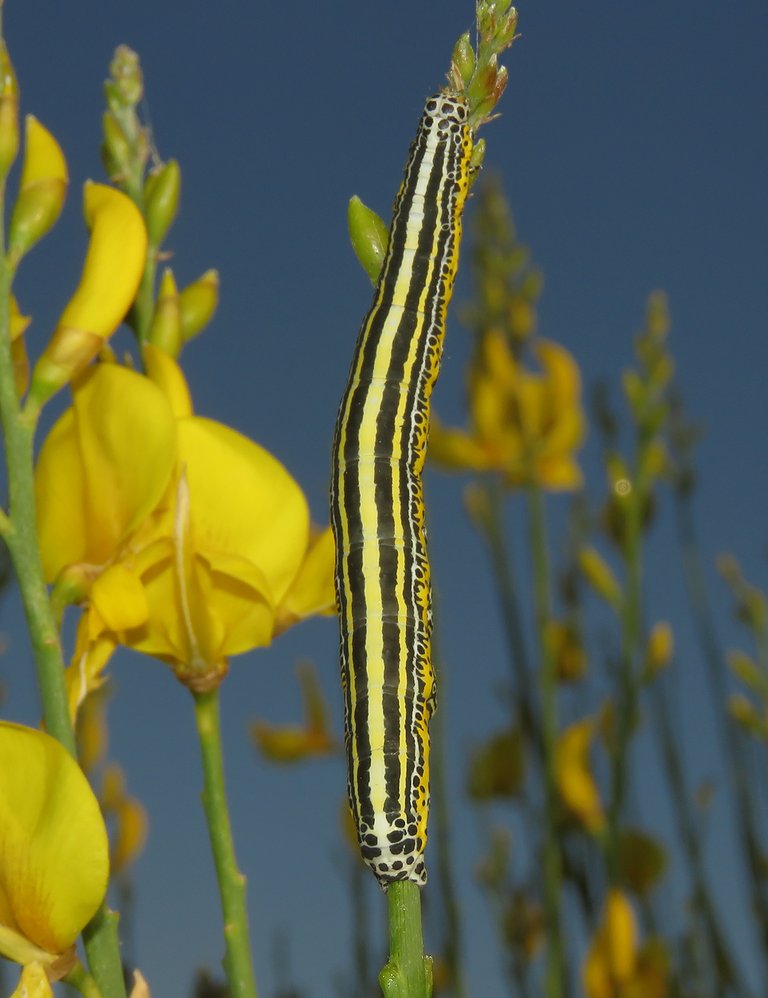 ... is the larva of a moth ...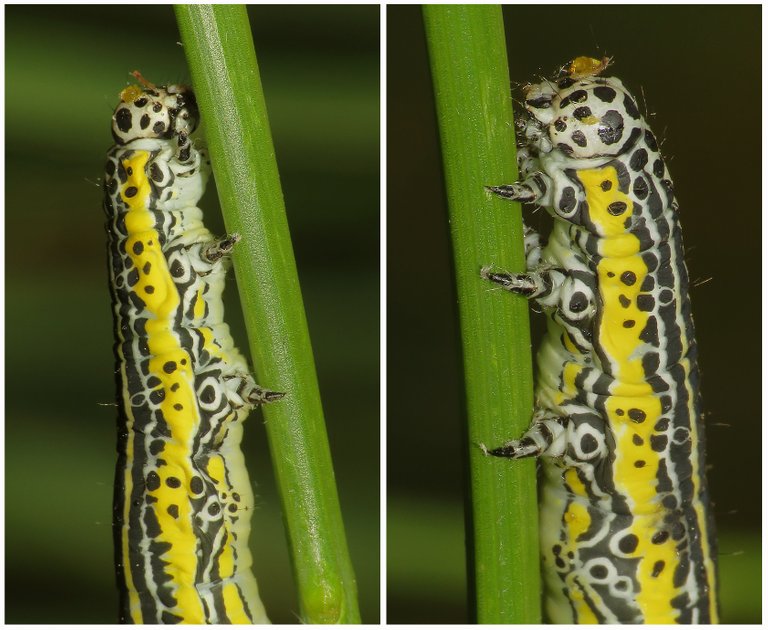 ... the Apopestes Spectrum moth ...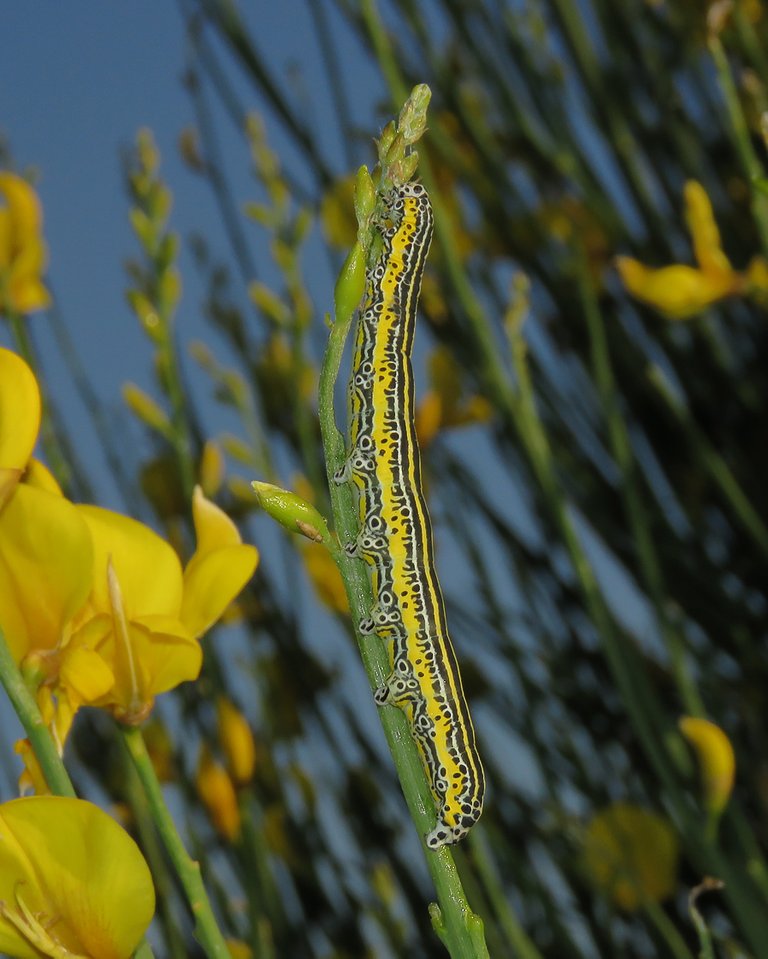 ... the colorful caterpillar blends nicely into this colorful ambiance ...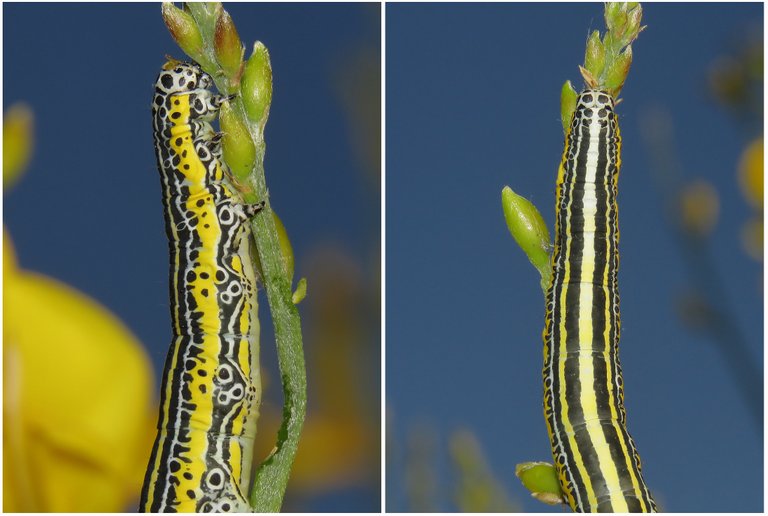 ... and is actually hard to notice on the branches, surrounded by flowers ...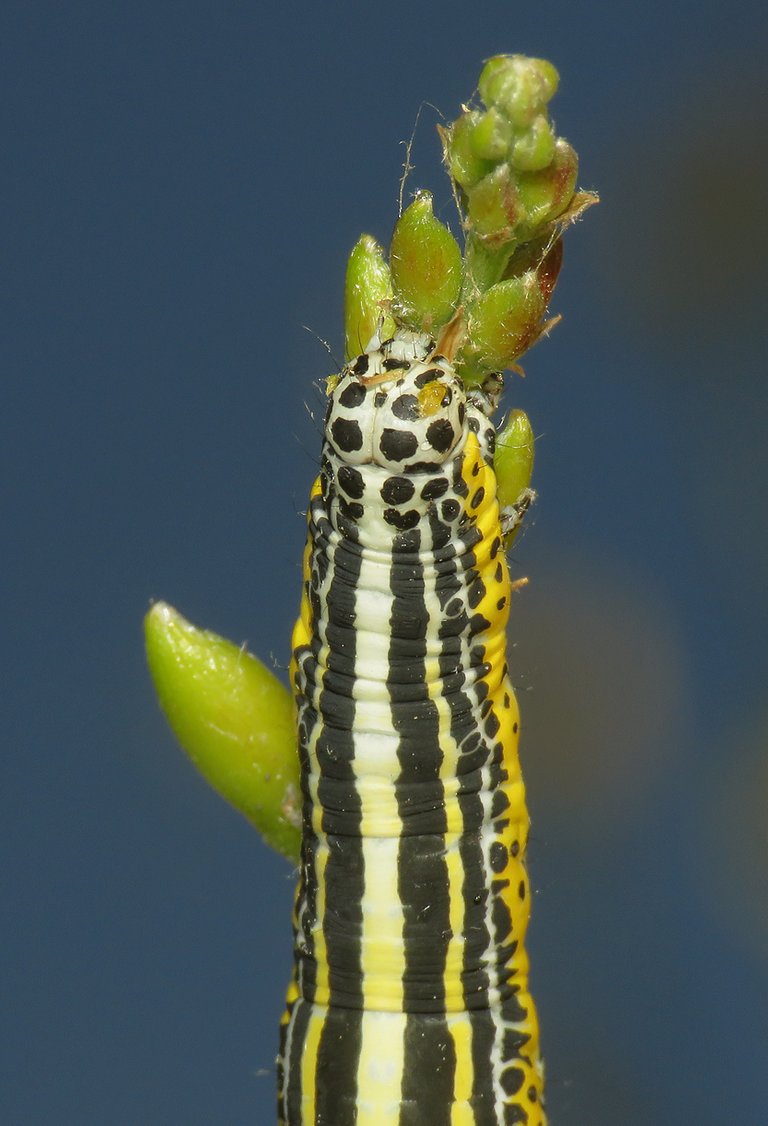 ... where she feeds on juicy, fresh buds.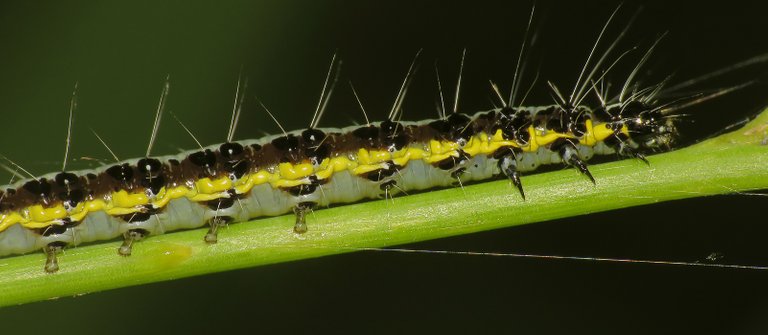 Uresiphita gilvata it's a snout moth species ...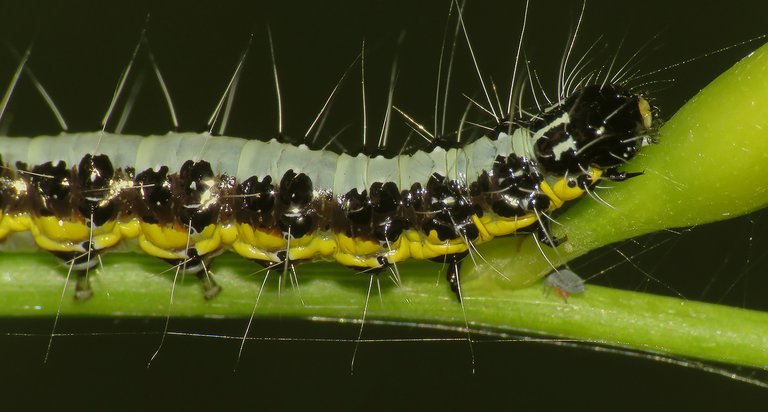 ... and here you can see how it looks in the larval stage.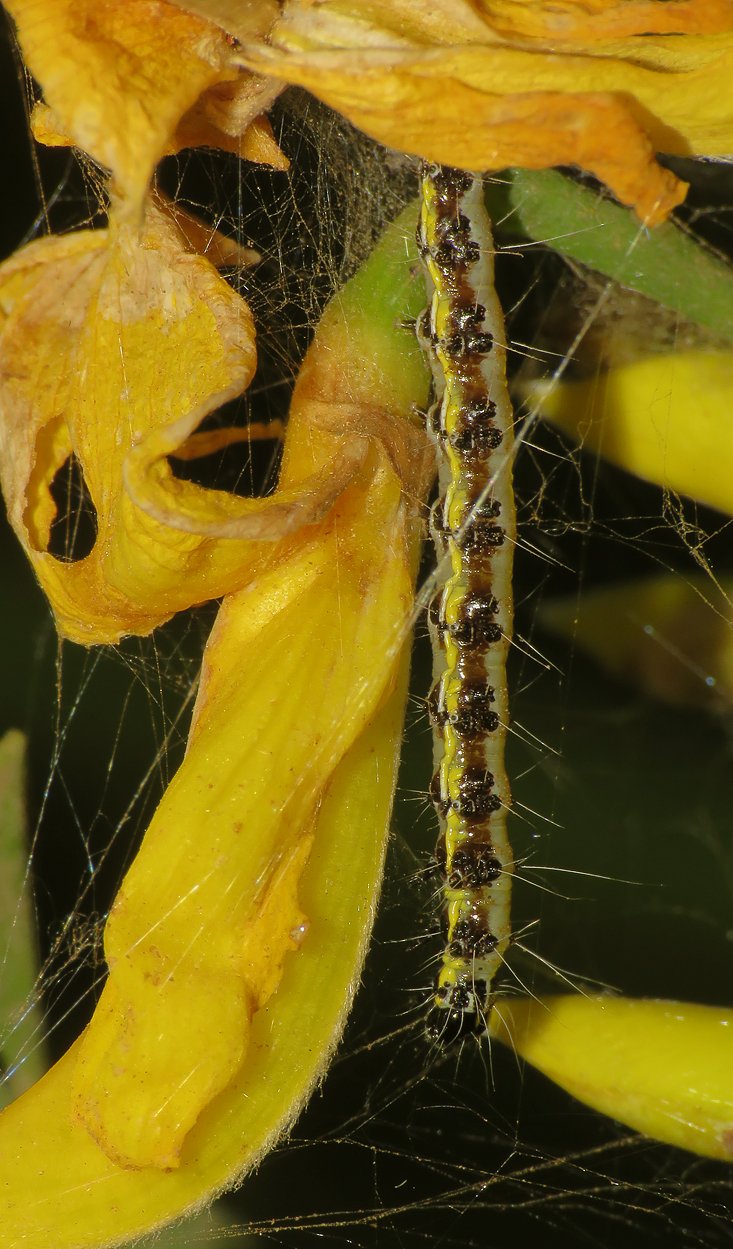 These hairy caterpillars ...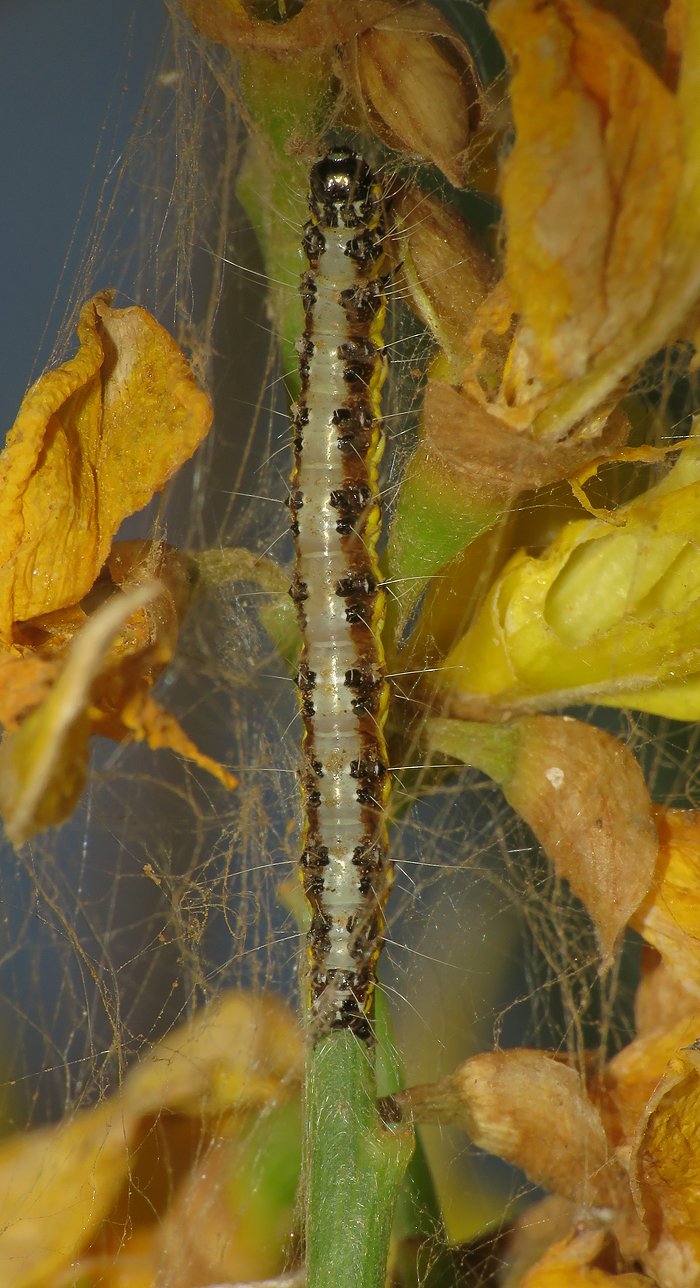 ... build loose silky shelters under which they feed.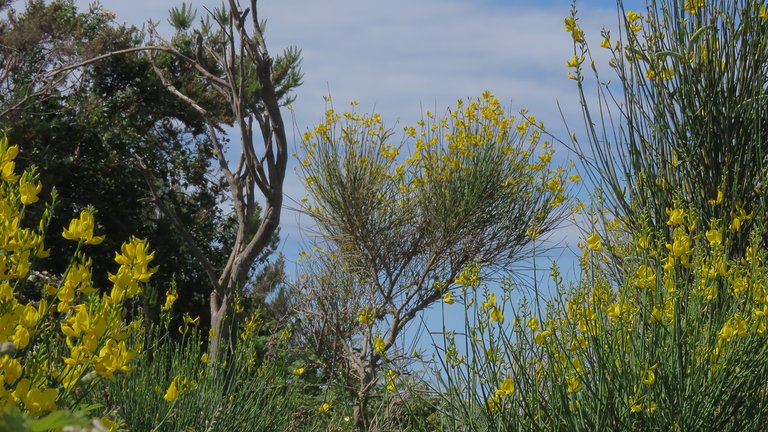 Besides a variety of insects, I regularly encounter quite a few spider species, here around the Spartium junceum in bloom.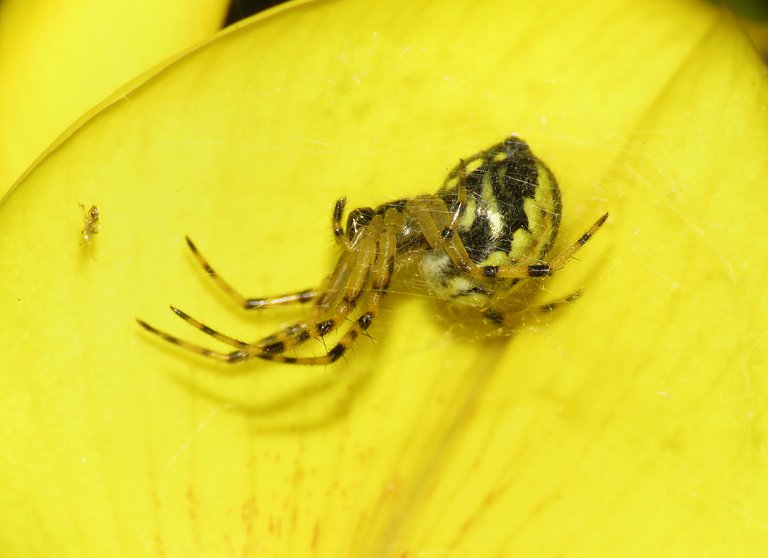 Neoscona adianta is one of the most common and numerous spiders in this coastal area. This juvenile one is quietly resting near the flower.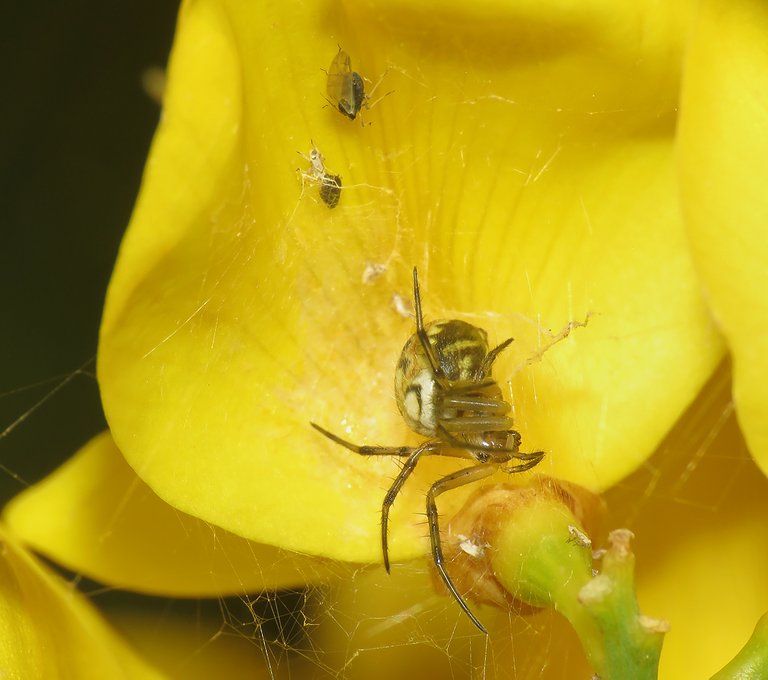 This one is more active ... and you can see an aphid above the spider ...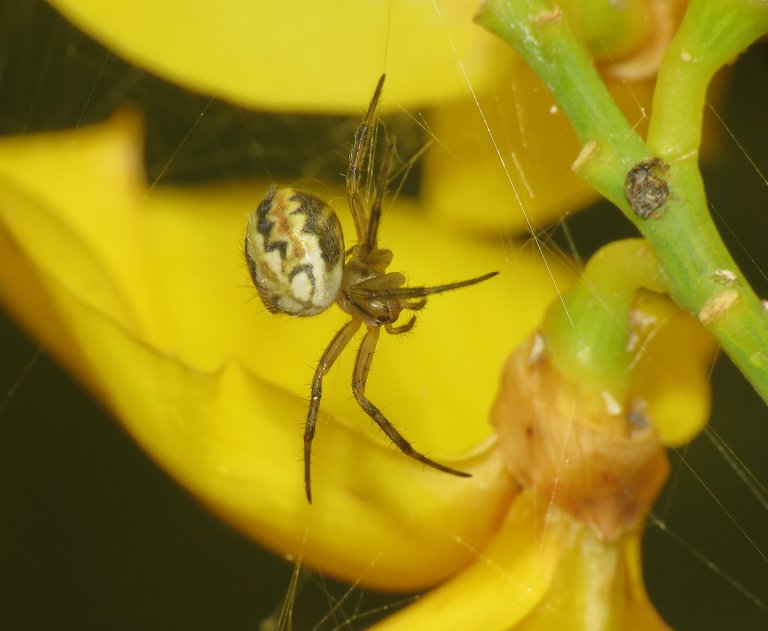 (Enlargeable)
... here is another similar shot, with the spider in an active pose, but enlargeable this time.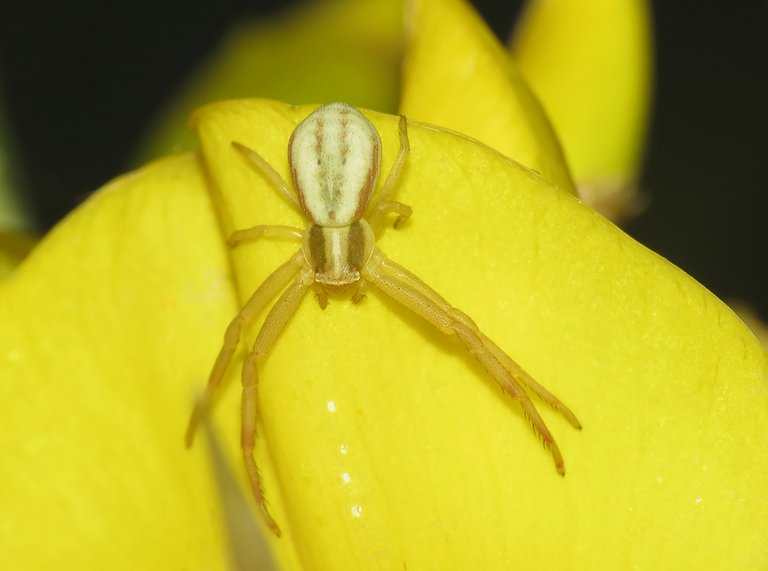 The Runcinia grammica crab spider ...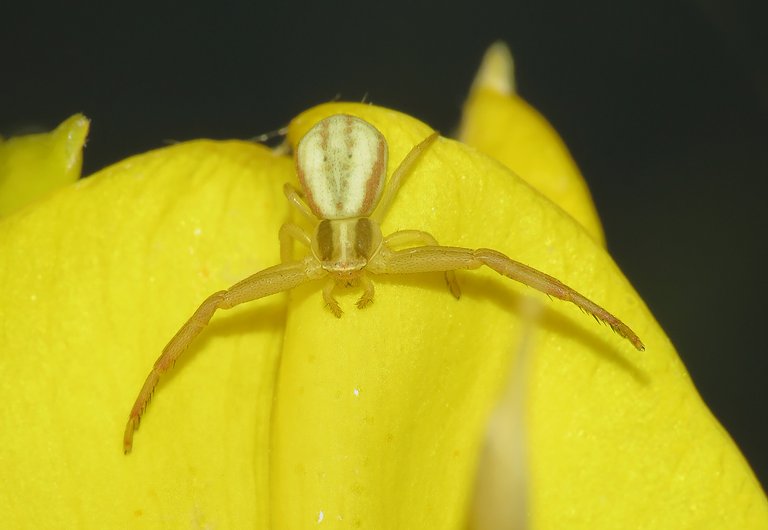 ... is waiting in ambush on the flower.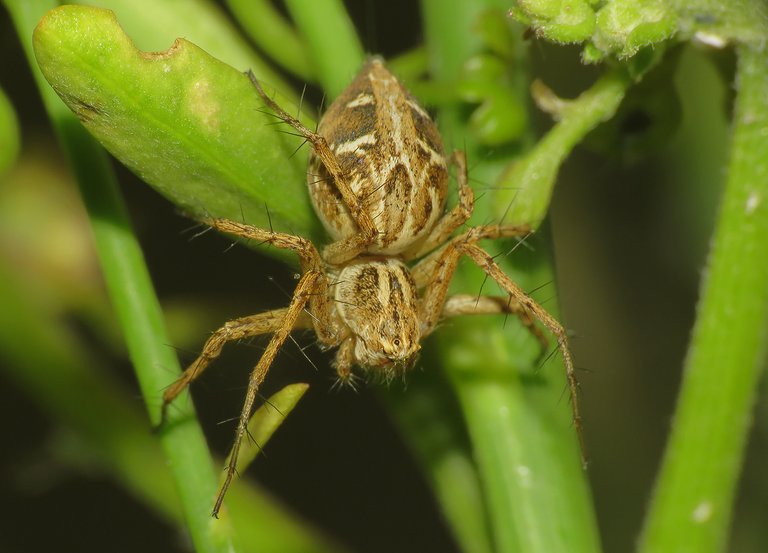 The lynx spider Oxyopes heterophthalmus is an active hunter that runs fast and jumps high and far.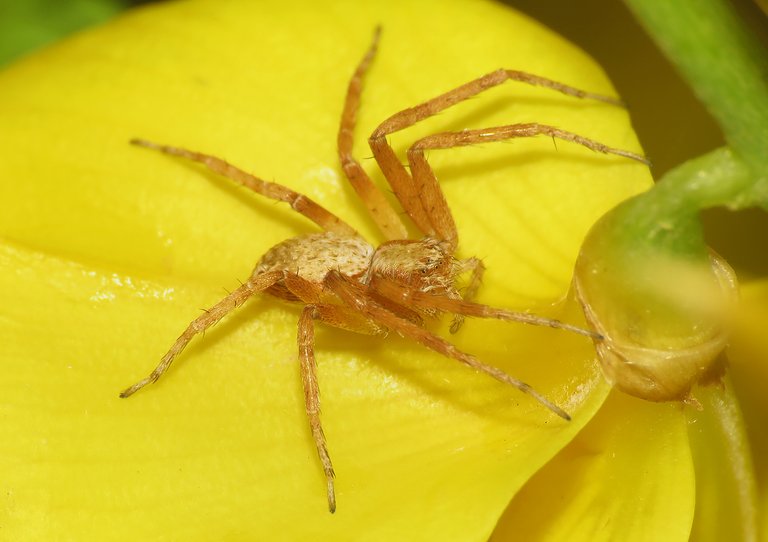 Here is another interesting spider ... but this time ...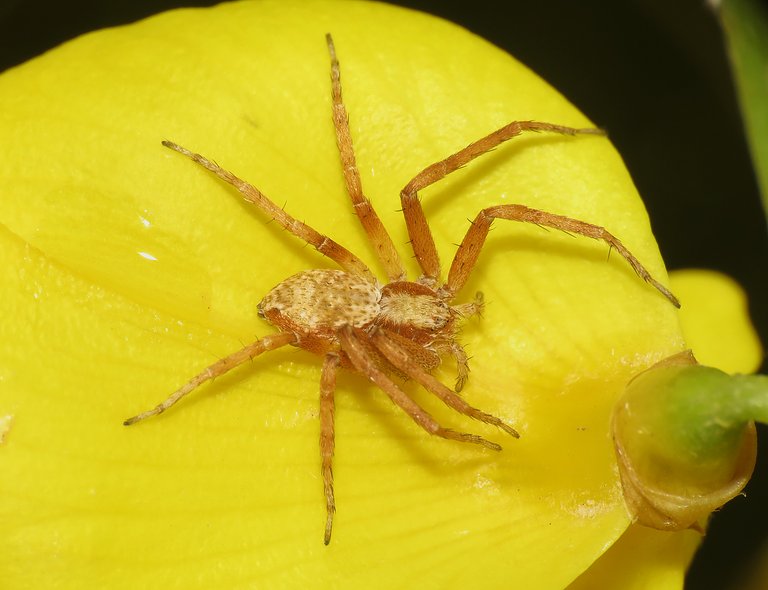 ... I don't know the name of the species. I saw it only once, in the summer of 2020, when these shots were taken.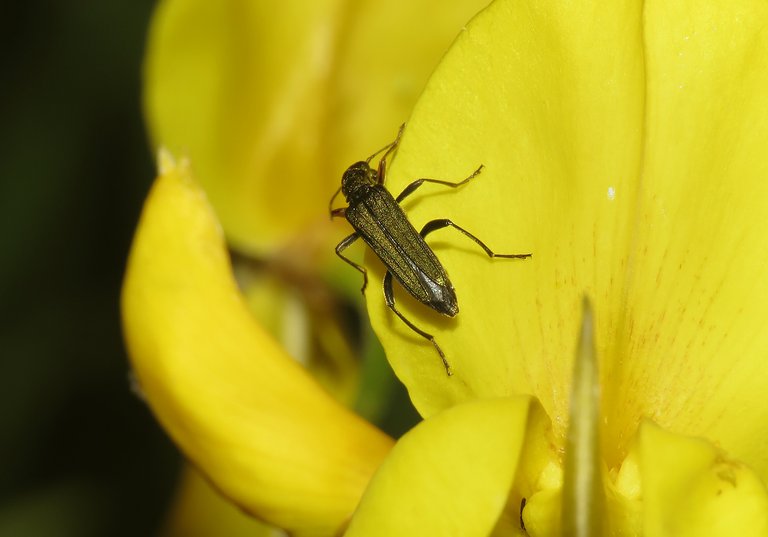 This small glittering beetle ...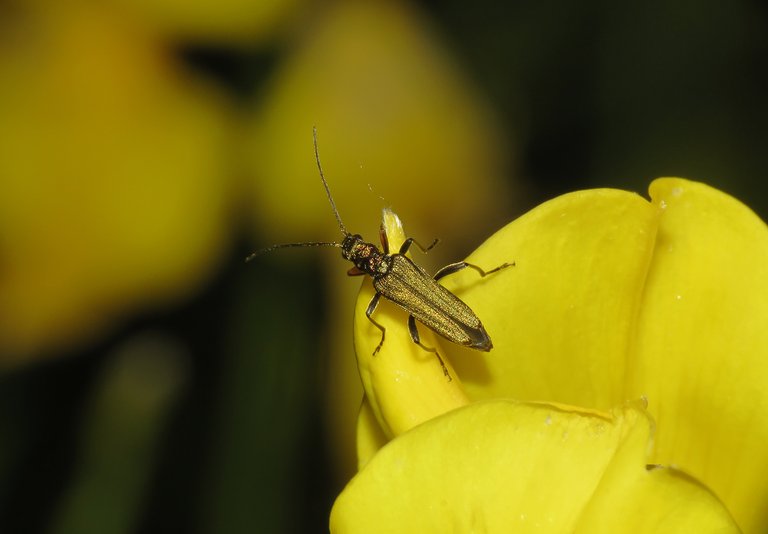 ... the Oedemera nobilis ...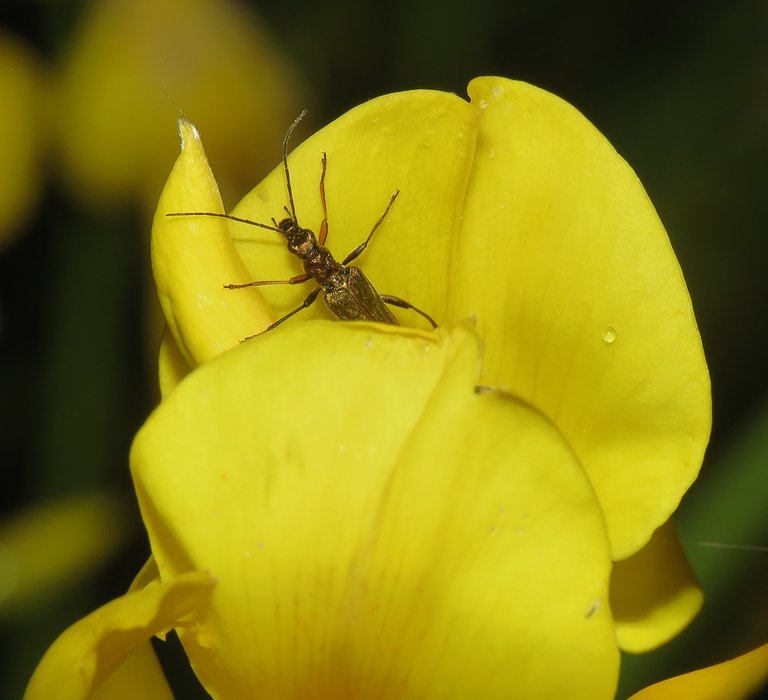 ... is here for the pollen ... the beetle on the following photograph ...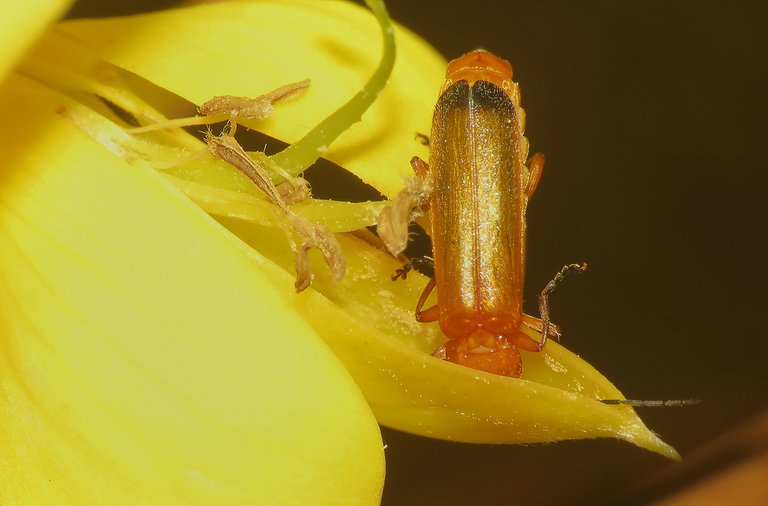 ... Rhagonycha fulva soldier beetle ... is also enjoying the pollen.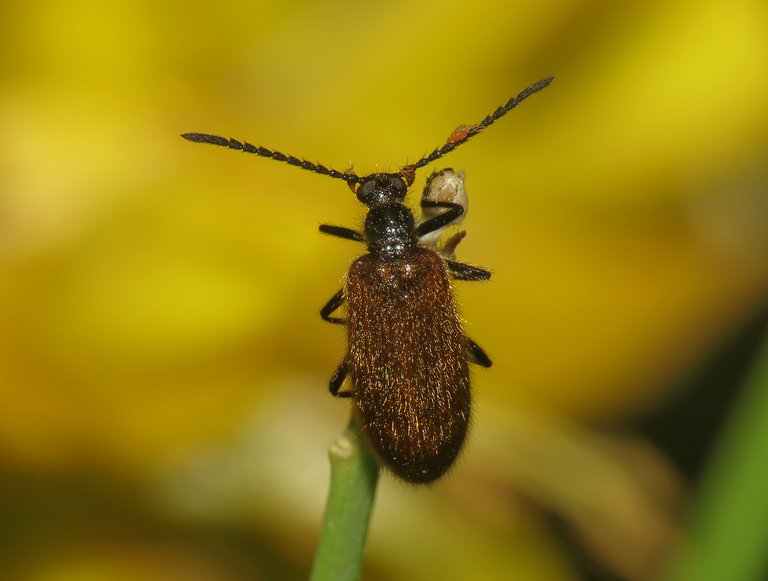 This is the Lagria hirta ...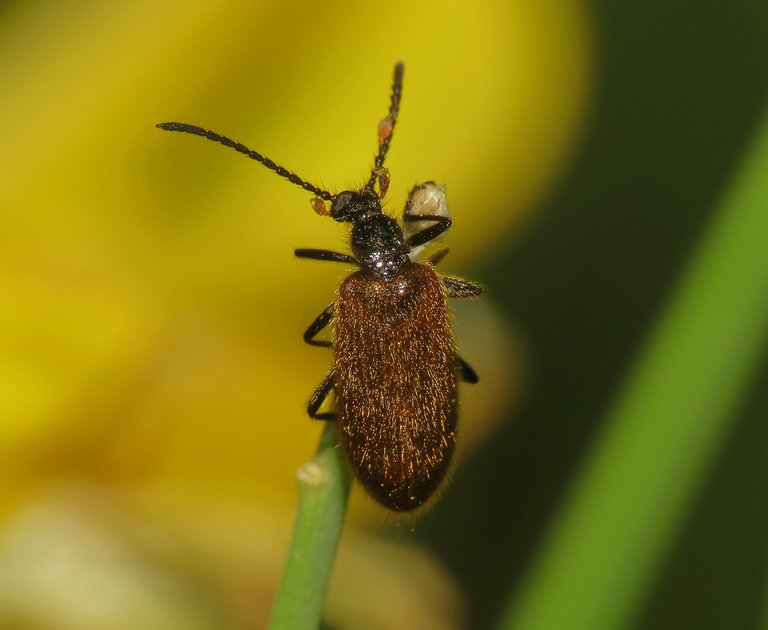 ... an interesting hairy beetle that feeds on nectar and pollen.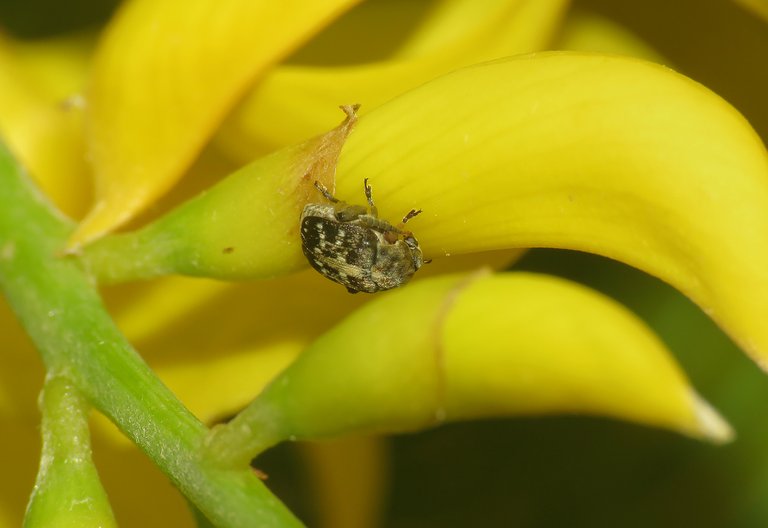 Here is another small beetle ... but this time I have no idea about the name of the species.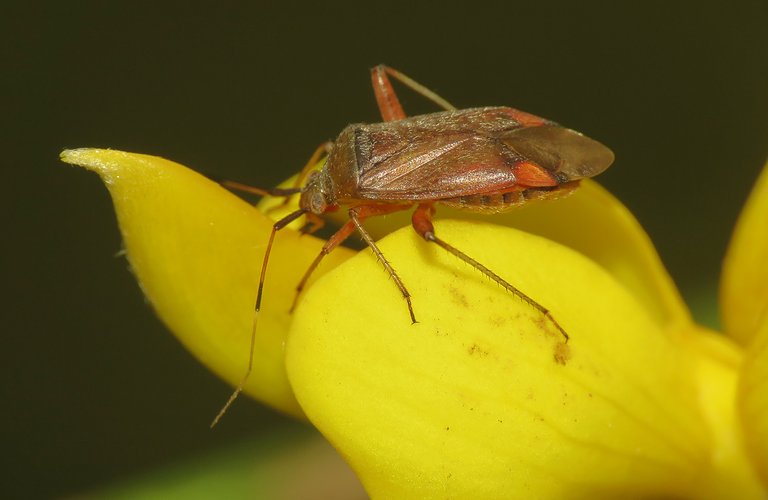 This is the Adelphocoris ticinensis ... bug from the Miridae family ... and on the following photograph ...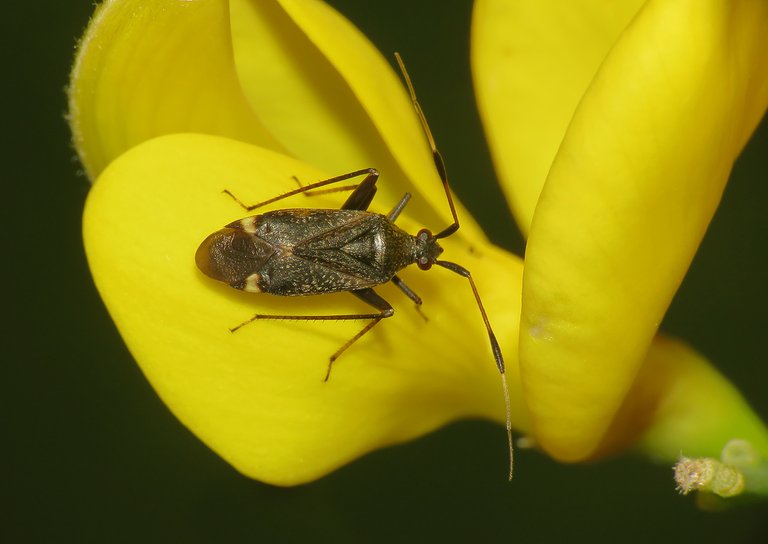 ... you can see another species from the same family ...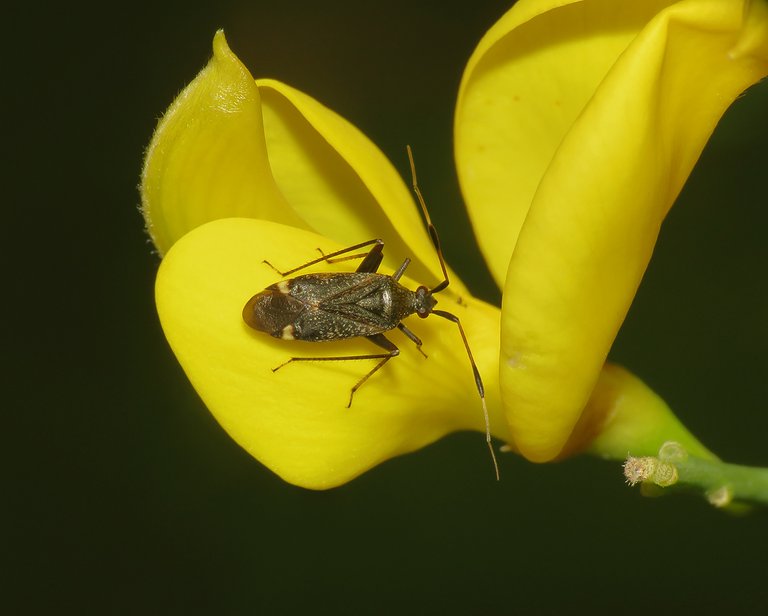 ... the Closterotomus ventralis ... and now ...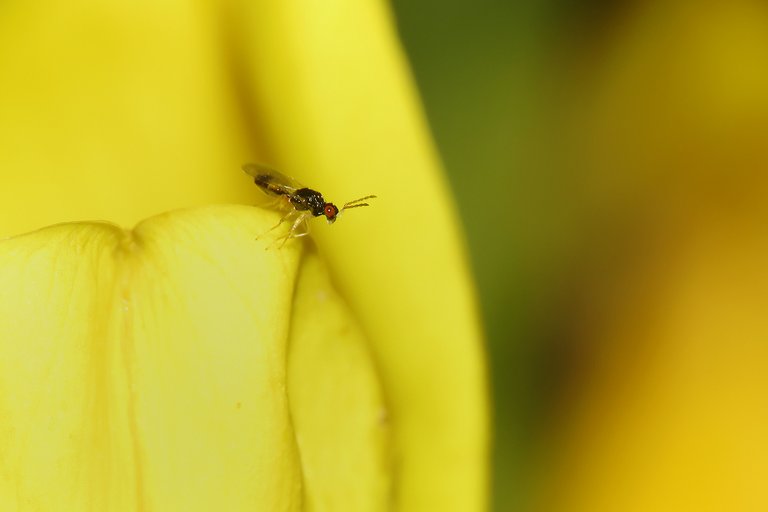 ... with this minuscule insect barely visible without the macro lens, an insect that I know nothing about ... is time to end this three - part miniseries ...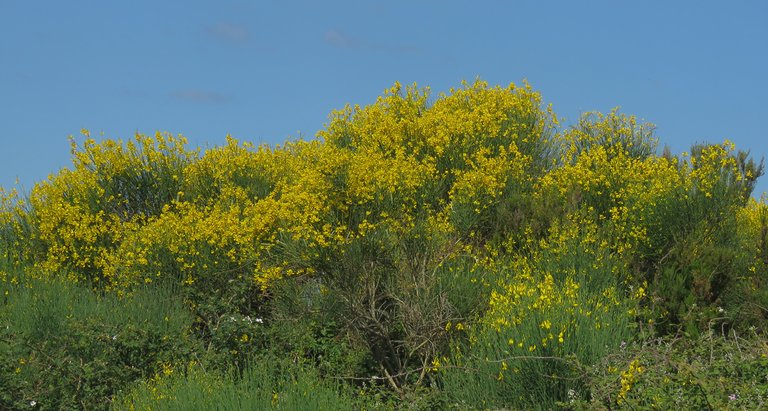 ... as always in these posts on HIVE, the photographs are my work - THE END.