Manzanares Plaza Shopping Center, a modern, varied, and well-preserved mall in the southwest of Caracas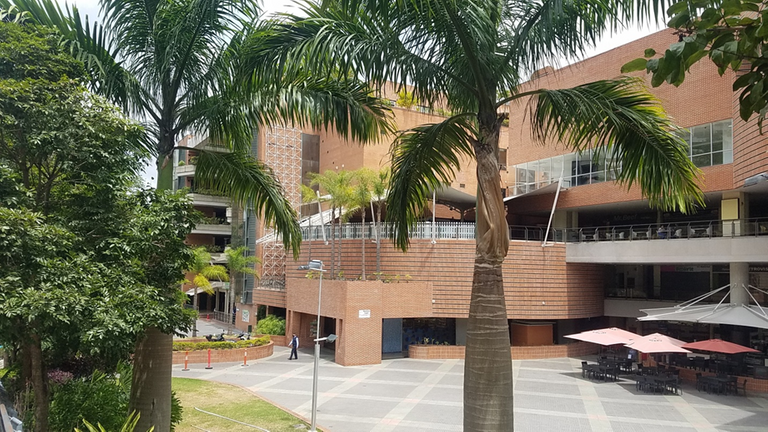 View of the Manzanares II Shopping Center (Vista del Centro Comercial Manzanares II)
     Dear readers and friends of the communities that make up Hive. In the middle of Holy Week, I had the opportunity to visit some interesting places in Caracas, fundamentally religious structures; however, I stopped at the Manzanares Plaza Shopping Center, whose wide and varied structure is worth showing to my readers. The photos are entirely my responsibility. I hope you like it and I would like to receive your comments and criticism as a sign of your interest in my publications.
---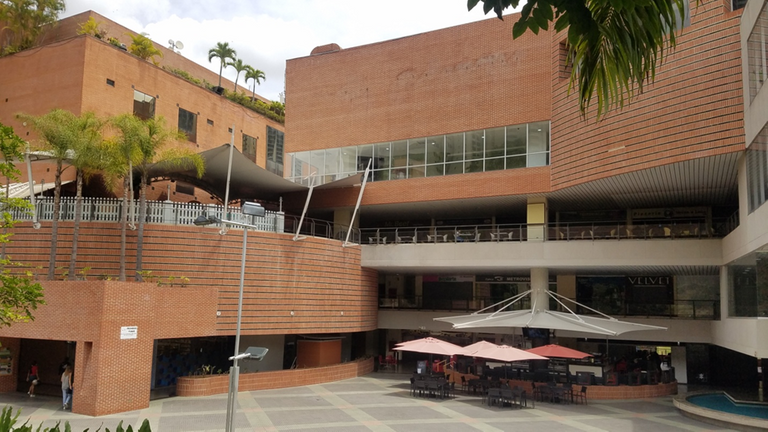 The buildings of the two stages seem to join in a single structure (Los edificios construidos en dos etapas parecieran unirse en una sola estructura)
---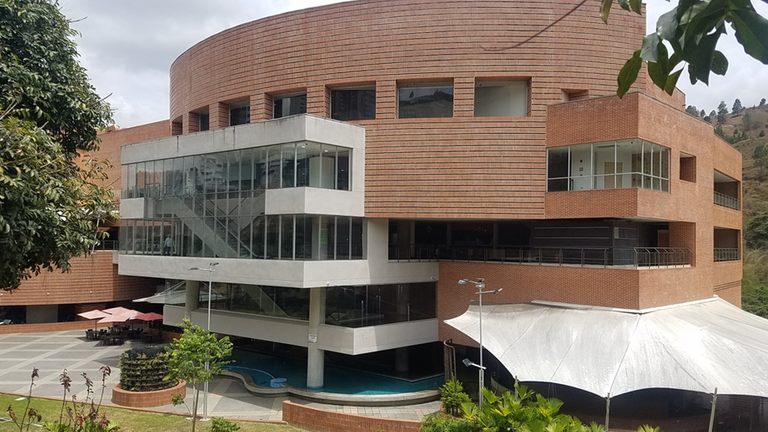 enter>
The second phase is more extensive, but is much smaller in height (La segunda fase, es más extensa, pero es mucho más pequeña de altura)
     The Manzanares Plaza Shopping Center, located on Manzanares Street in the urbanization of the same name, Baruta, Miranda State, is a commercial and office complex consisting of two structures built at different times. Construction of Manzanares Plaza I began in 1996 and was completed in 1999. The team of architects responsible for the work were Gerónimo Puig, Jorge Oteiza, and Francisco Feaugas, with the collaboration of the architect Matilde Bruzual, who worked together with the engineer José Silva, being the director of the work the engineer Máximo Sacchini. The building, built on a 6,000 m2 plot, has 28,000 square meters of construction and was promoted by the Heriot C.A. Corporation.
---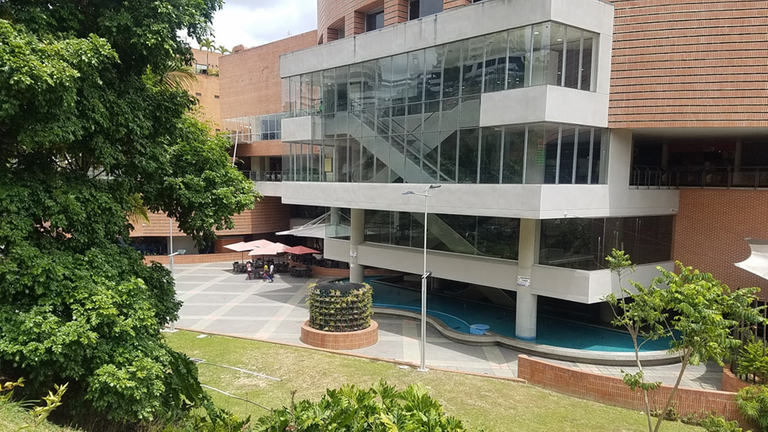 The second stage has closed areas with large glass windows (La segunda etapa tiene zonas cerradas con grandes ventanales de vidrio)
     On the other hand, the second stage of construction, Manzanares Plaza II, began in 2009 and was completed in 2012, by the architect Carlos Ferrer, with the structural calculations made by the engineer José Gregorio Sileo; This second part has 28,000 square meters of construction, just like the first. Both parts are modernist in style, with open spaces, internal green areas, and quality services in terms of lifts, electric and mechanical stairs, open and closed parking lots, and sanitary services. However, this second part has closed areas with large glass windows.
---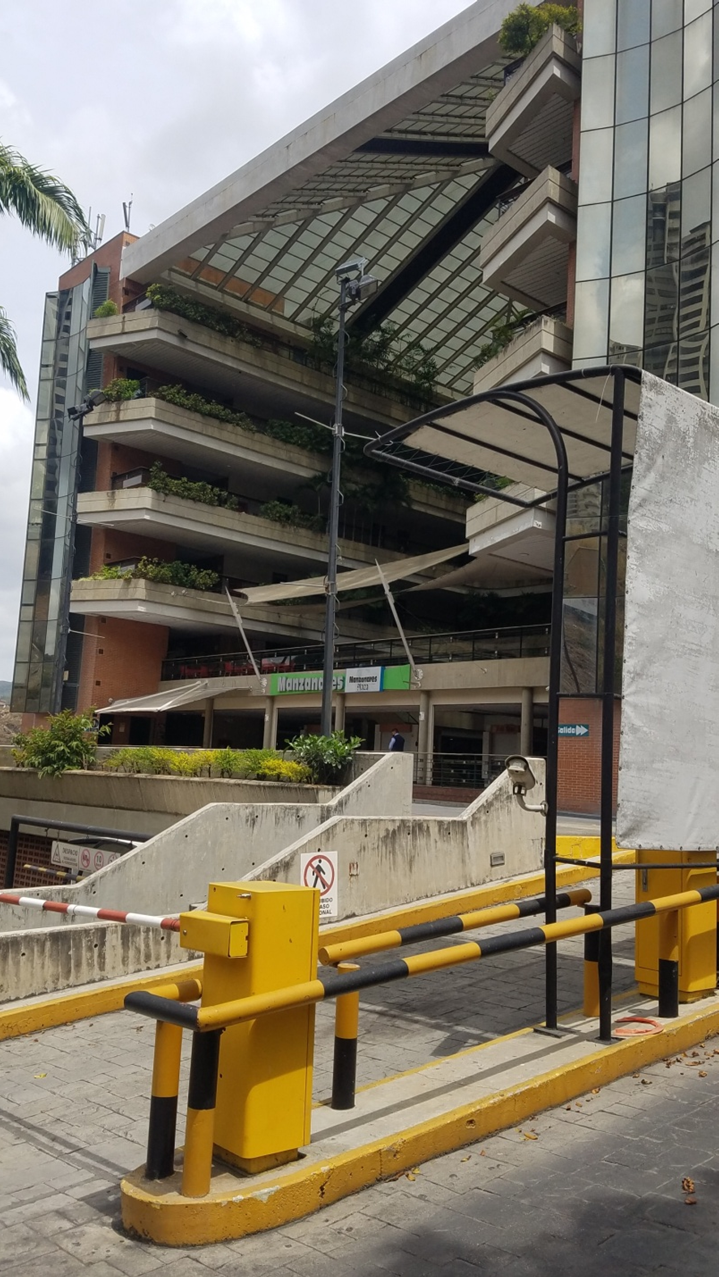 In the background the Manzanares Plaza I, in the foreground the entrance to the parking lots (Al fondo el Manzanares Plaza I,en primer plano la entrada a los estacionamientos)
     The Manzanares Plaza shopping center is the most modern in the area and also the largest. Its structure was built thinking of offering a wide variety of commercial premises, which places it as one of the most active and modern shopping centers in the southwest of the capital city. It is very pleasant to walk through this shopping center, where you can also make purchases in a well-stocked supermarket and a branch of one of the most important drugstore chains in the country.
---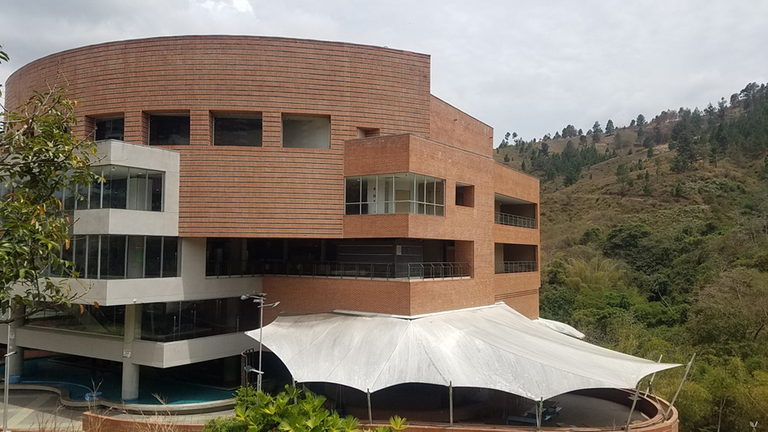 Throughout the structure, canvas awnings are used to use some spaces open to light and solar heat. (En toda la estructura se juega con toldos de lona para utilizar algunos espacios abiertos a la luz y calor solar)
     At the end of the construction, there is a small module where a playground has been installed for the enjoyment of minors who accompany their parents and representatives to the shopping complex.
---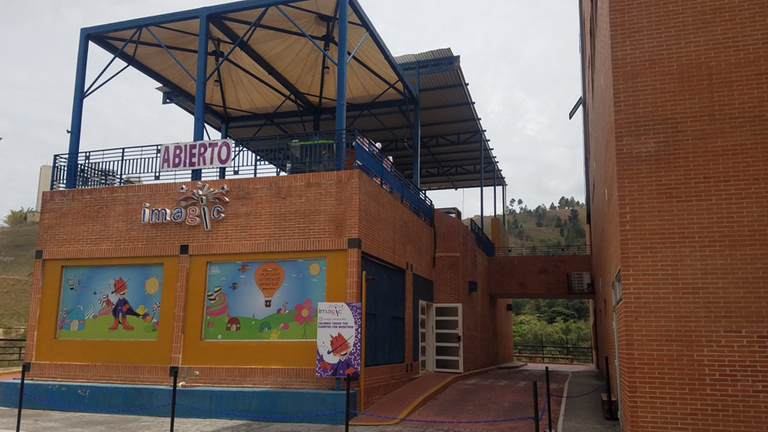 A small playground for children who visit the shopping center with their parents (Un pequeño parque infantil para los niños que visitan con sus padres el Centro comercia
---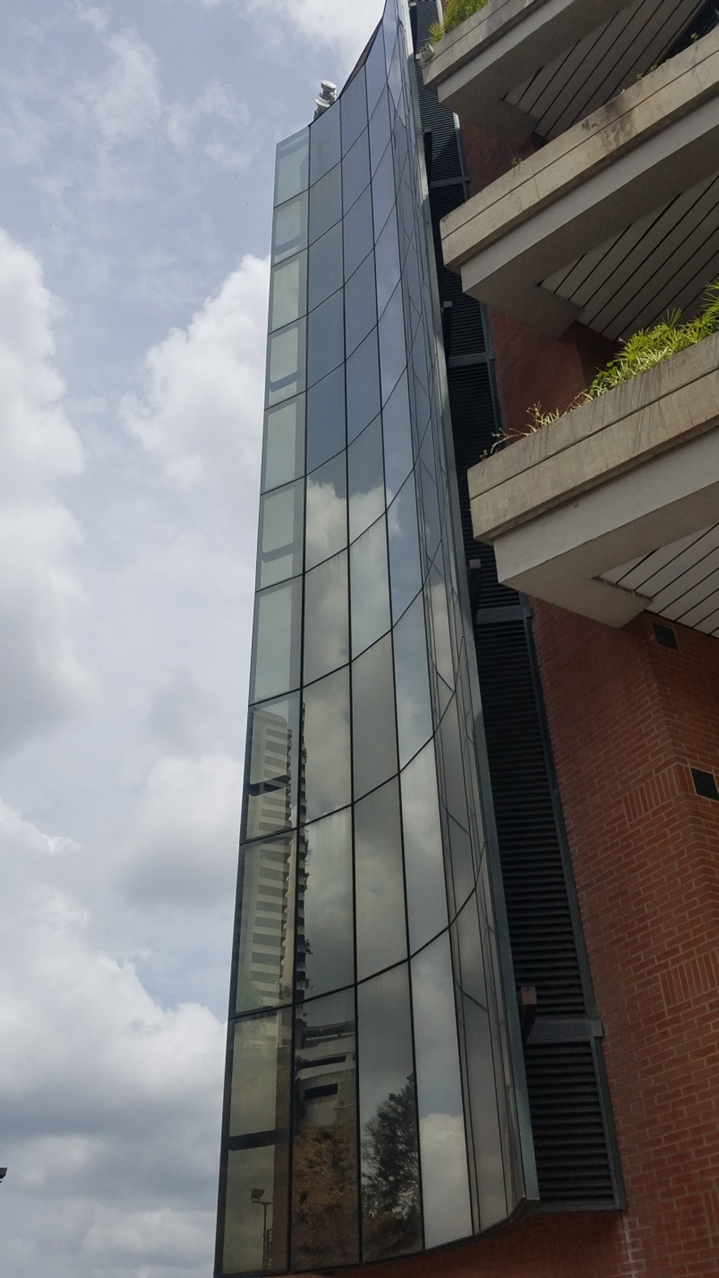 Partial view of the front of the first phase of the shopping center (Vista parcial del frente de la primera fase del Centro comercial)
     Within the facilities of the Shopping Center, in addition to the places mentioned above, we can find first-class restaurants, open-air cafes, shops of different genres, and a cinema complex with 5 of the most modern screens in the city. In the upper part of the shopping center, there are offices of official and private companies, which allows it to also be classified as a Business Center.
---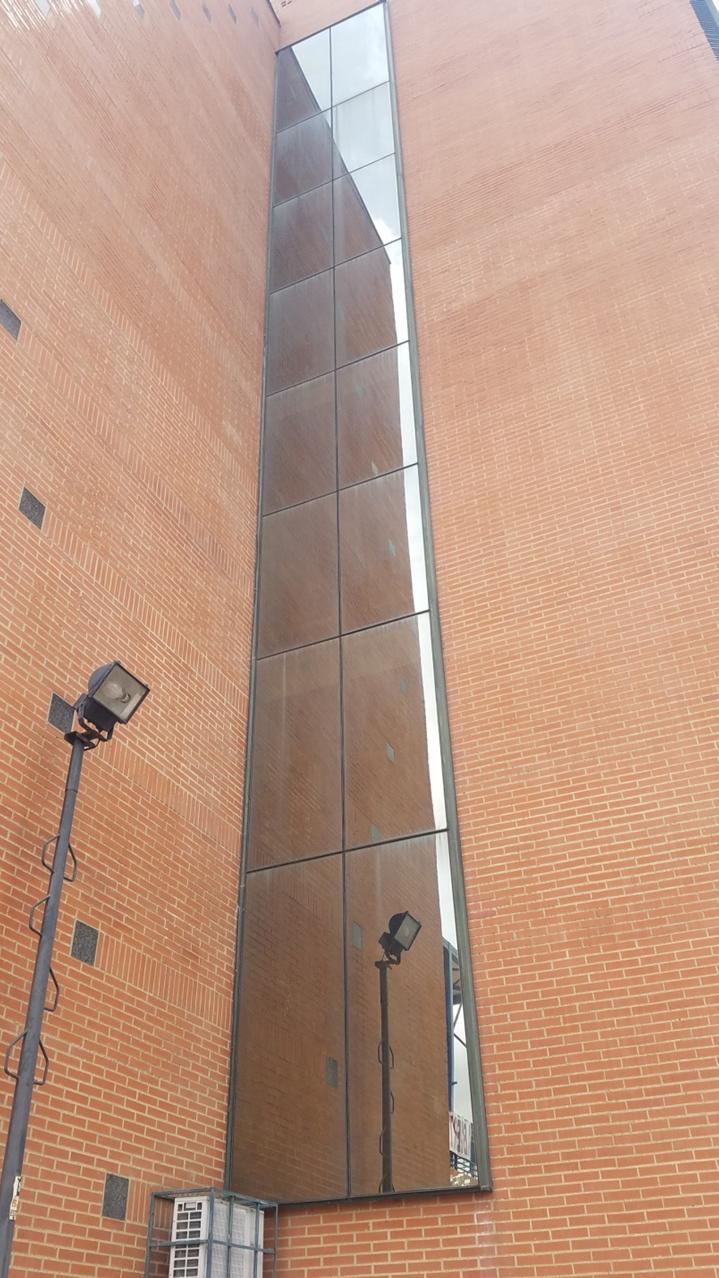 The rear part of the tower, from the first phase, shows a mixture of clean workmanship and shiny metal (La parte trasera de la torre, de la primera fase, muestra una mezcla
de obra limpia y metal brillante)
---
---
Centro Comercial Manzanares Plaza, un moderno, variado y bien conservado mall en el suroeste de Caracas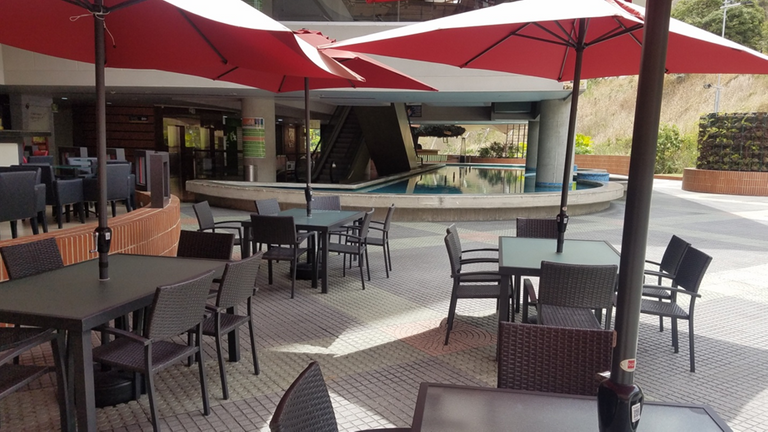 Beautiful cafes in the open areas of the shopping center (Bellos cafetines en las zonas abiertas del Centro comercial)
---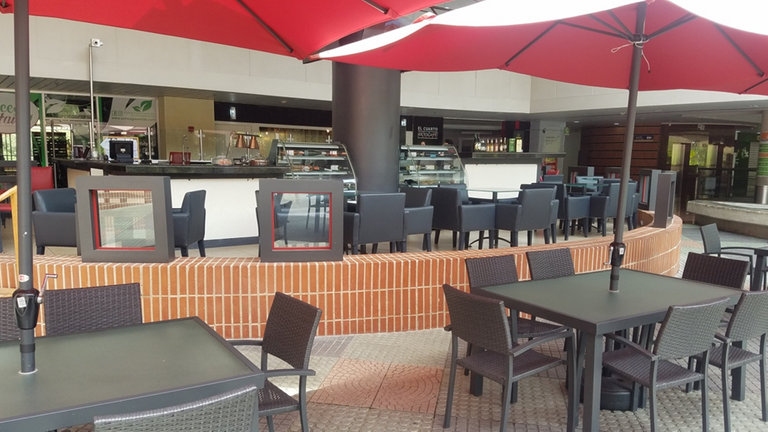 Another photo of the cafes (Otra foto de los cafetines)
     Estimados lectores y amigos de las comunidades que conforman Hive. En plena Semana Mayor tuve la oportunidad de visitar algunos lugares interesantes de Caracas, fundamentalmente estructuras religiosas; sin embargo, me detuve en el Centro Comercial Manzanares Plaza, cuya amplia y variada estructura vale la pena mostrarles a mis lectores. Las fotos son de mi entera responsabilidad. Espero les agrade y ojalá reciba sus comentarios y críticas como muestra de su interés en mis publicaciones.
---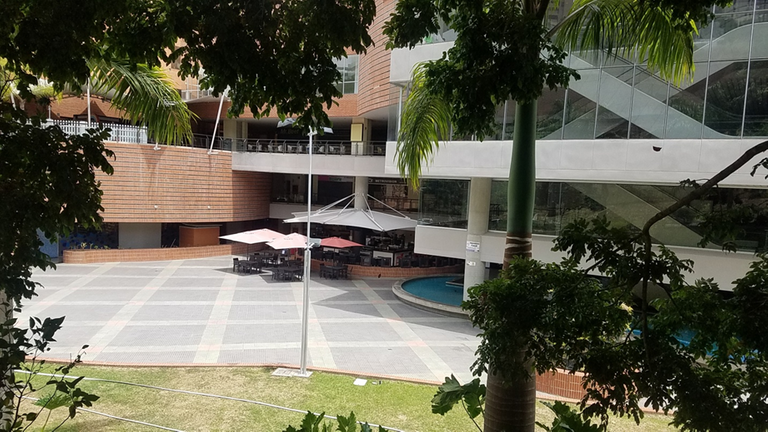 The shopping center is surrounded by rich vegetation, in addition to that which has been planted inside (El Centro comercial está rodeado de una rica vegetación, además de la que ha sido sembrada en su interior)
---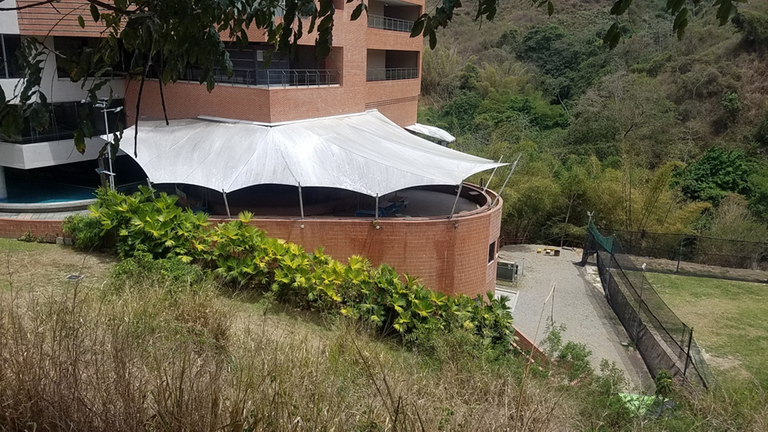 The land adjacent to the shopping center is full of vegetation (Los terrenos adyacentes al Centro comercial están llenos de vegetación)
     El Centro Comercial Manzanares Plaza, ubicado en la calle Manzanares de la urbanización homónima, Baruta, Estado Miranda, es un complejo comercial y de oficinas que consta de dos estructuras levantadas en tiempos diferentes. El Manzanares Plaza I se comenzó a construir en 1996 y se culminó en 1999. El equipo de arquitectos responsables de la obra fueron Gerónimo Puig, Jorge Oteiza, y Francisco Feaugas, con la colaboración de la arquitecta Matilde Bruzual, quienes trabajaron conjuntamente con el ingeniero José Silva, siendo el director de la obra el ingeniero Máximo Sacchini. La edificación, construida en un terreno de 6000 m2, tiene 28 mil metros cuadrados de construcción y fue promovida por la Corporación Heriot C.A.
---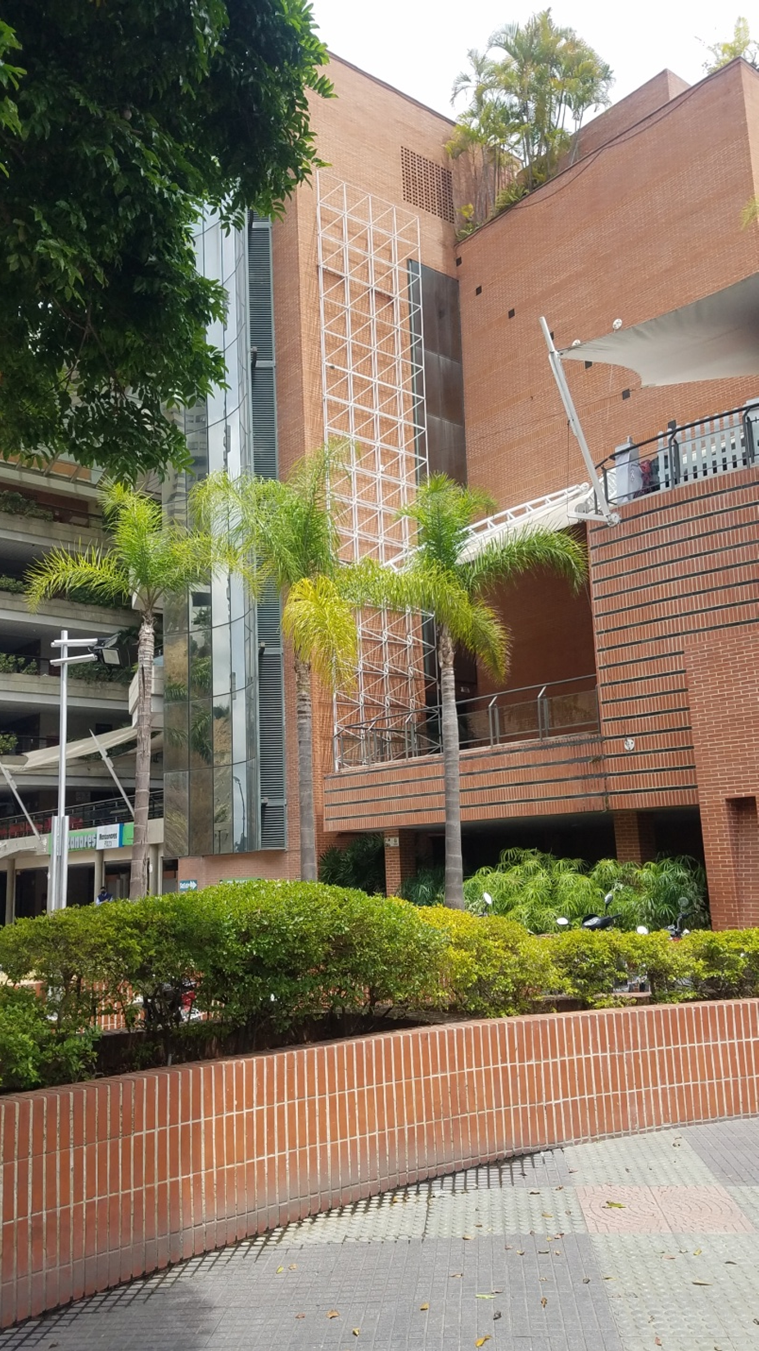 A metal geometric figure covers almost the entire external wall of building I (Una figura geométrica de metal cubre casi toda la pared externa del edificio I)
---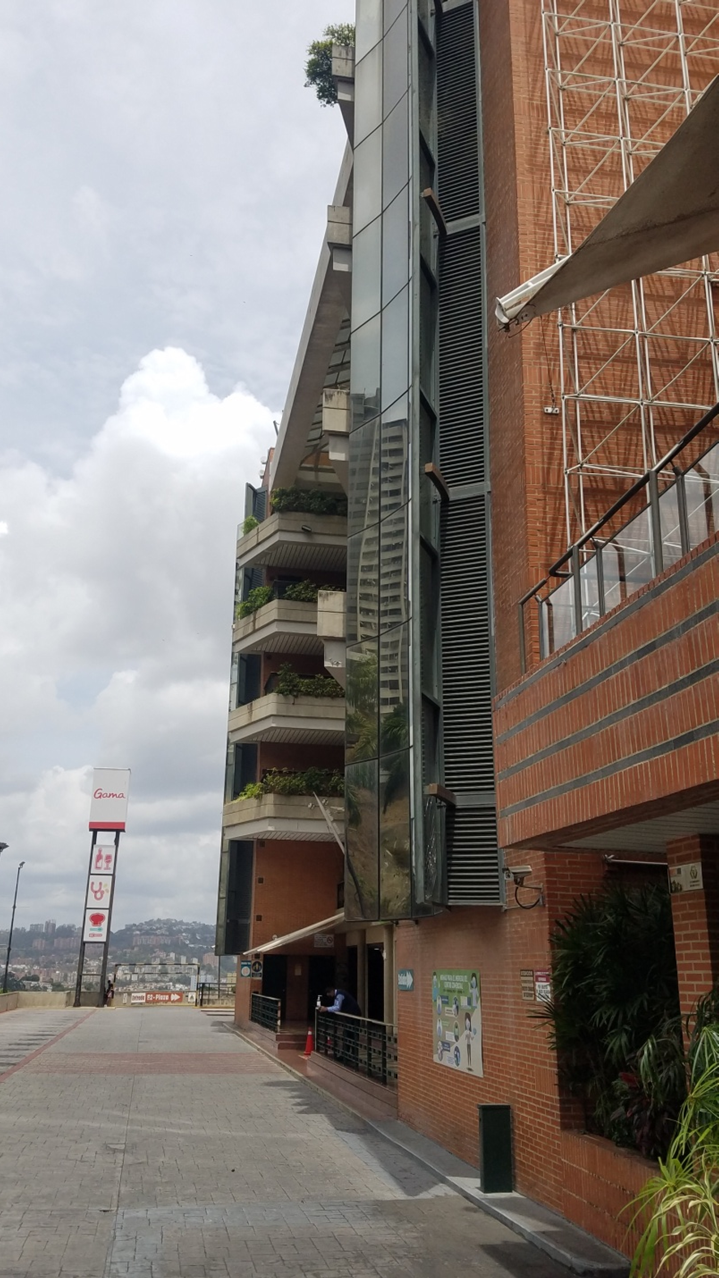 Side shot of the exposed tower of the shopping center (Toma lateral de la torre al descubierto del Centro comercial)
     Por otra parte, la segunda etapa de la construcción, Manzanares Plaza II, se inició en el 2009 y se terminó en el 2012, a cargo del arquitecto Carlos Ferrer, contando con los cálculos estructurales realizados por el ingeniero José Gregorio Sileo; esta segunda parte cuenta con 28000 metros cuadrados de construcción, igual que la primera. Ambas partes son de corte modernista, con espacios abiertos, áreas verdes internas y servicios de calidad en lo que atañe a ascensores, escaleras eléctricas y mecánicas, estacionamientos abiertos y cerrados y servicios sanitarios. Si embargo, esta segunda parte tiene zonas cerradas con grandes ventanales de vidrio.
---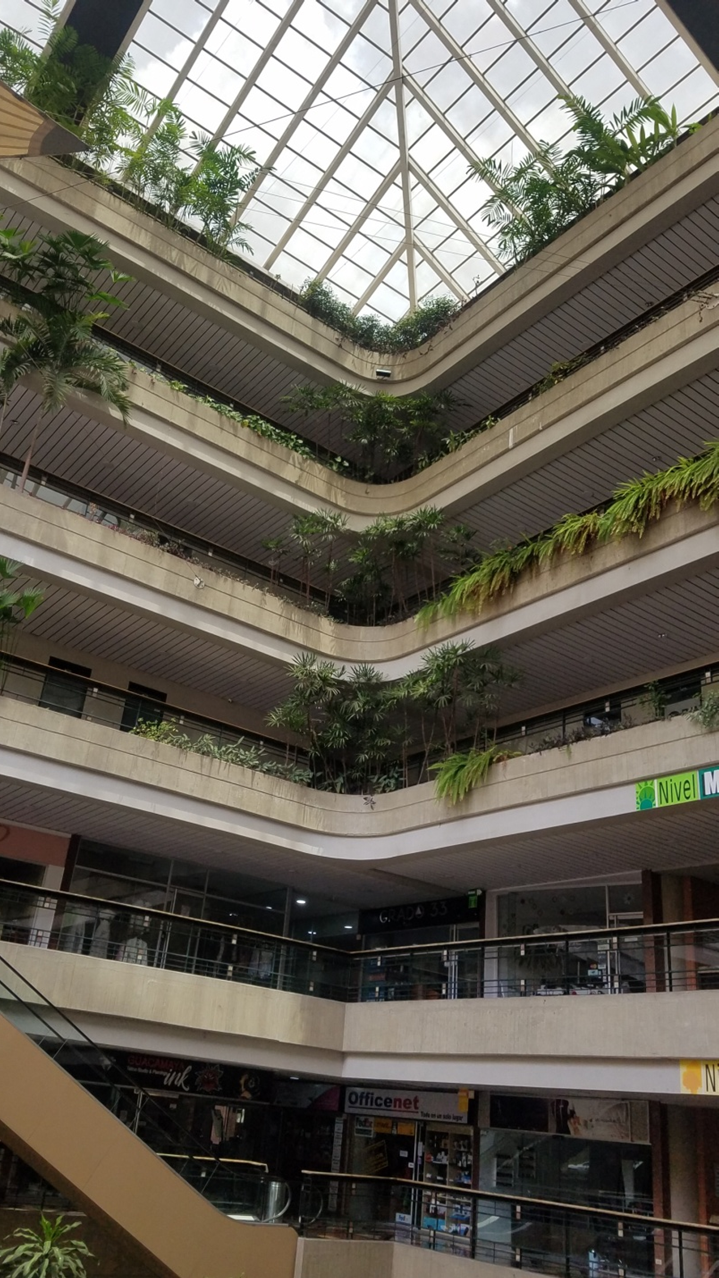 The first phase of the shopping center is a concrete, metal and glass structure so it has been neatly adorned with tropical vegetation that hangs from its halls (La primera fase del Centro comercial es una estructura de concreto, metal y vidrio por lo que ha sido adornado prolijamente con una vegetación tropical que cuelga de sus pasillos)
---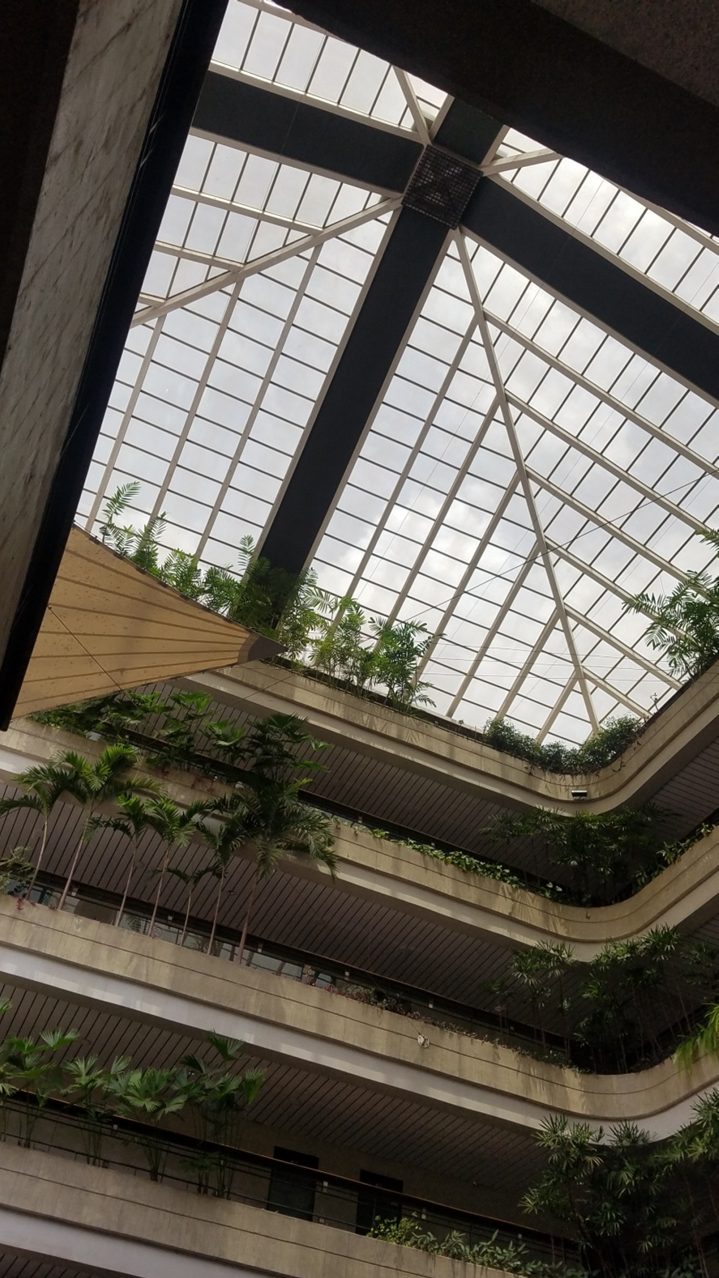 Beautiful sheer roof lets in natural light (El hermoso techo transparente permite la entrada de la luz natural)
---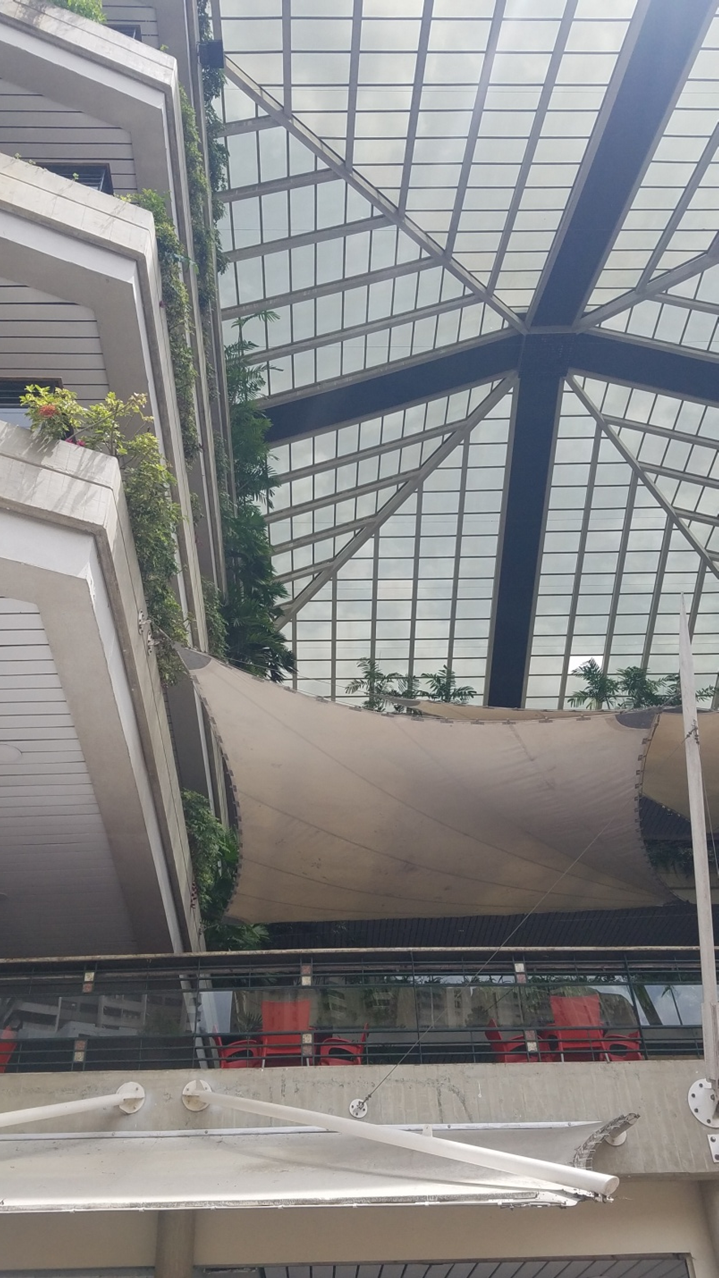 The roof of the main tower of the shopping center (El techo de la torre principal del Centro comercial)
     El centro comercial Manzanares Plaza es el más moderno de la zona y también el más grande. Su estructura fue levantada pensando en ofrecer una amplia variedad de locales comerciales, lo que lo coloca como uno de los centros comerciales más activos y modernos del suroeste de la ciudad capital. Resulta muy agradable transitar por este centro comercial, donde además se pueden hacer compras en un supermercado bien surtido y en una sucursal de una cadena de farmacias de las más importantes del país.
---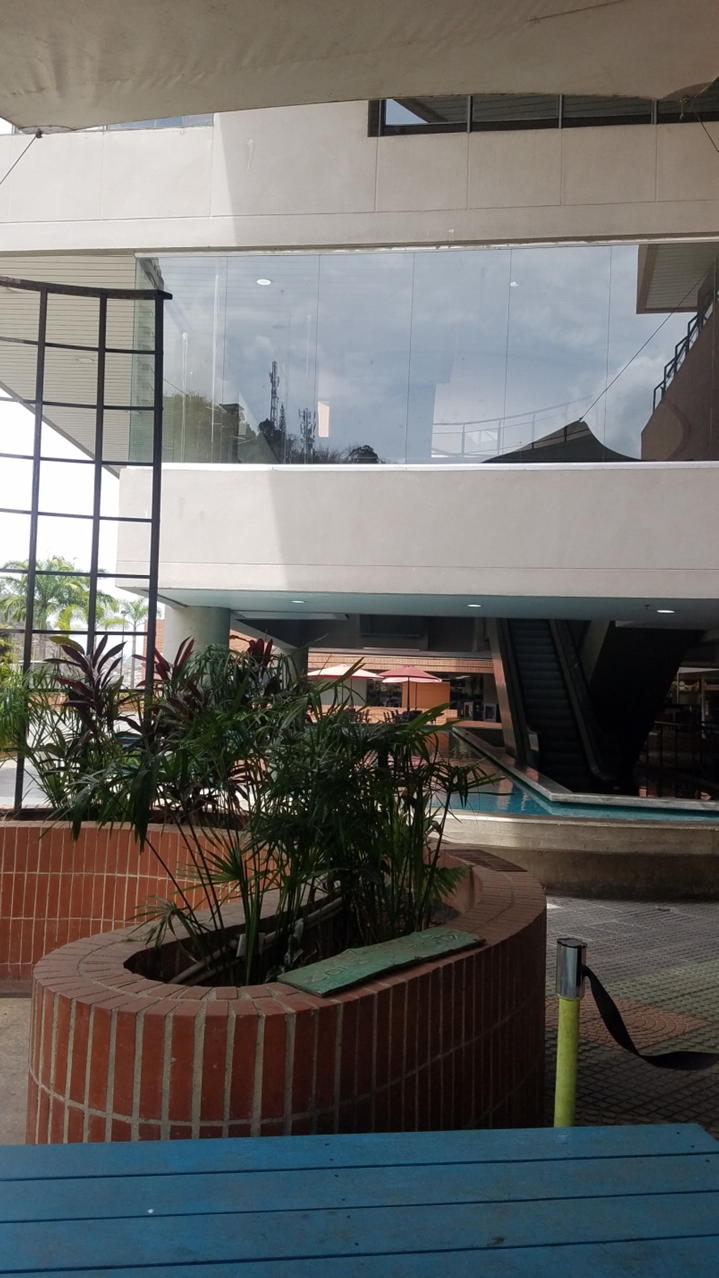 Nature and architecture embrace in this shopping center (Naturaleza y arquitectura se abrazan en este Centro comercial)
     Al final de la construcción se encuentra un pequeño módulo donde se ha instalado un parque infantil para disfrute de los menores que acompañan a sus padres y representantes al Complejo comercial.
---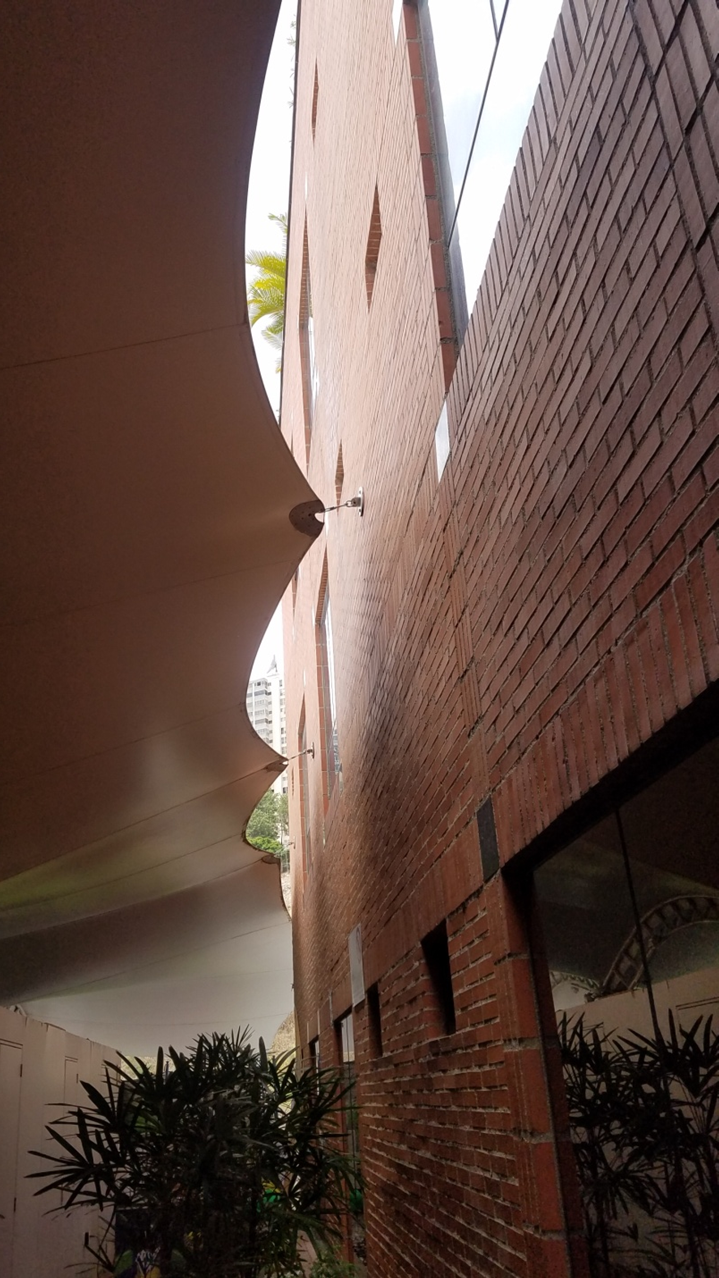 A gigantic awning covers the space that separates the two structures that make up the architectural complex (Un gigantesco toldo cubre el espacio que separa las dos estructuras que conforman el Conjunto arquitectónico)
     Dentro de las instalaciones del Centro comercial, además de los locales antes señalados, podemos encontrar restaurantes de primera categoría, cafetines al aire libre, tiendas de distintos géneros, un complejo de cines con 5 salas de las más modernas de la ciudad. En la parte superior del centro comercial se encuentran oficinas de empresas oficiales y privadas, lo que permite catalogarlo también como Centro Empresarial.
---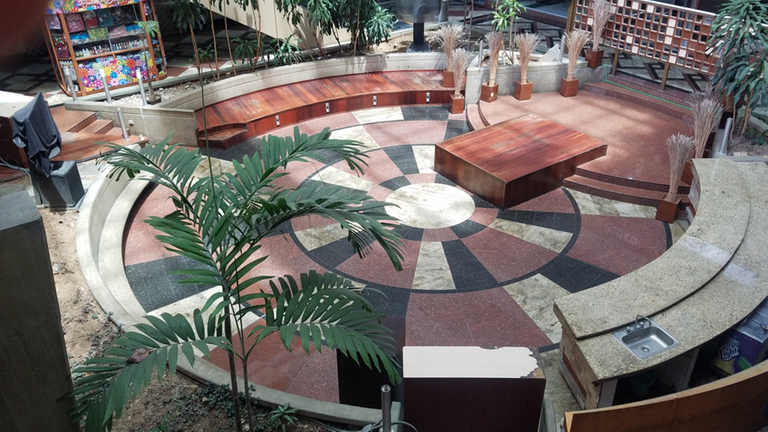 The center of the main tower of the Shopping Center has this exquisite place for social activities. Before the pandemic, you could enjoy a very elegant café with a variety of delicatessens. (El centro de la torre principal del Centro comercial cuenta con este exquisito lugar para actividades sociales. Antes de la pandemia se podía disfrutar de un cafetín muy elegante y con delicateses variadas)
---
---
Photo gallery (Galería de fotos)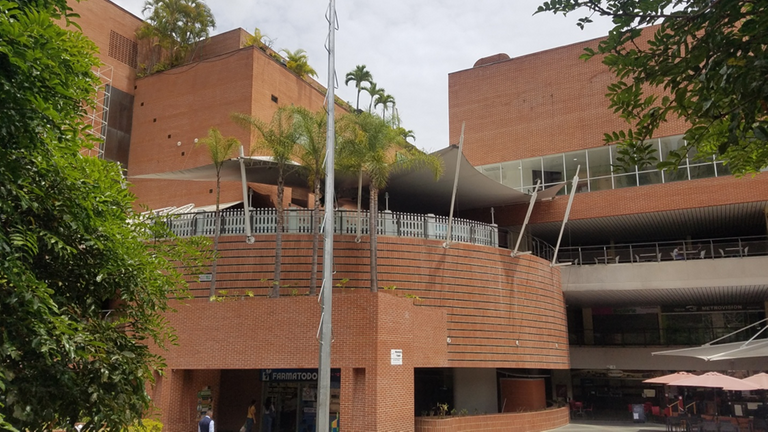 ---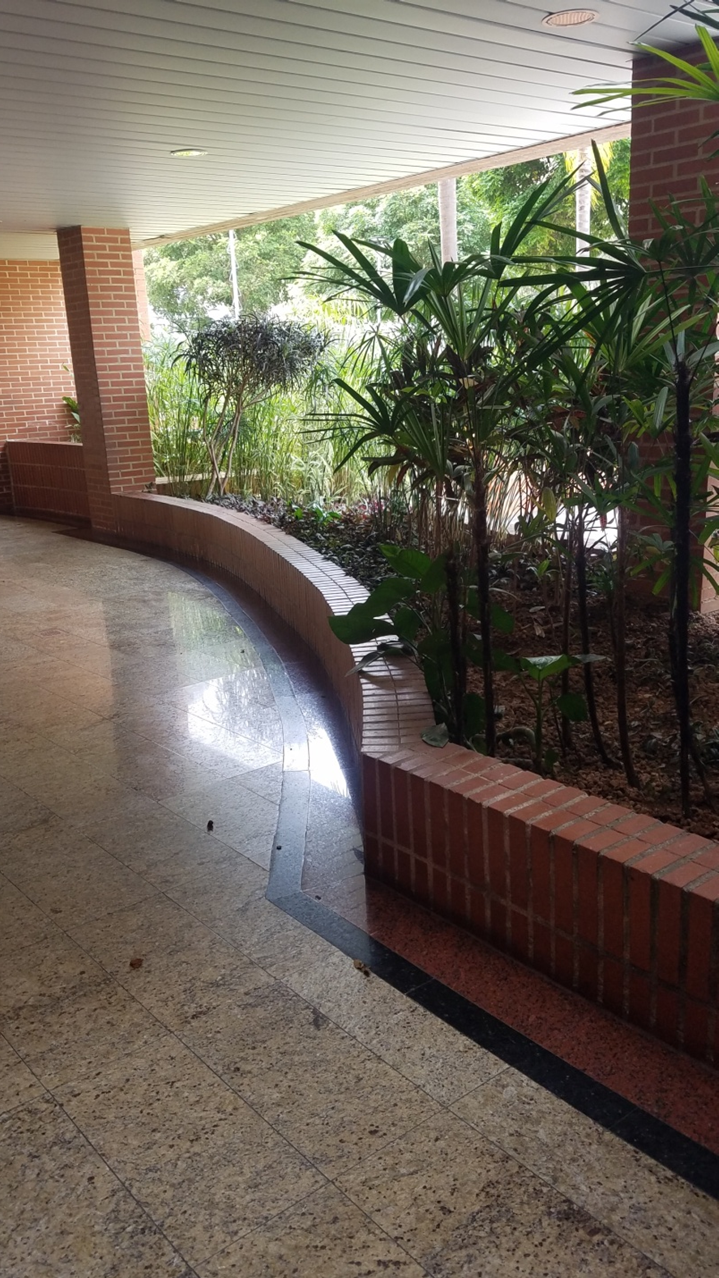 ---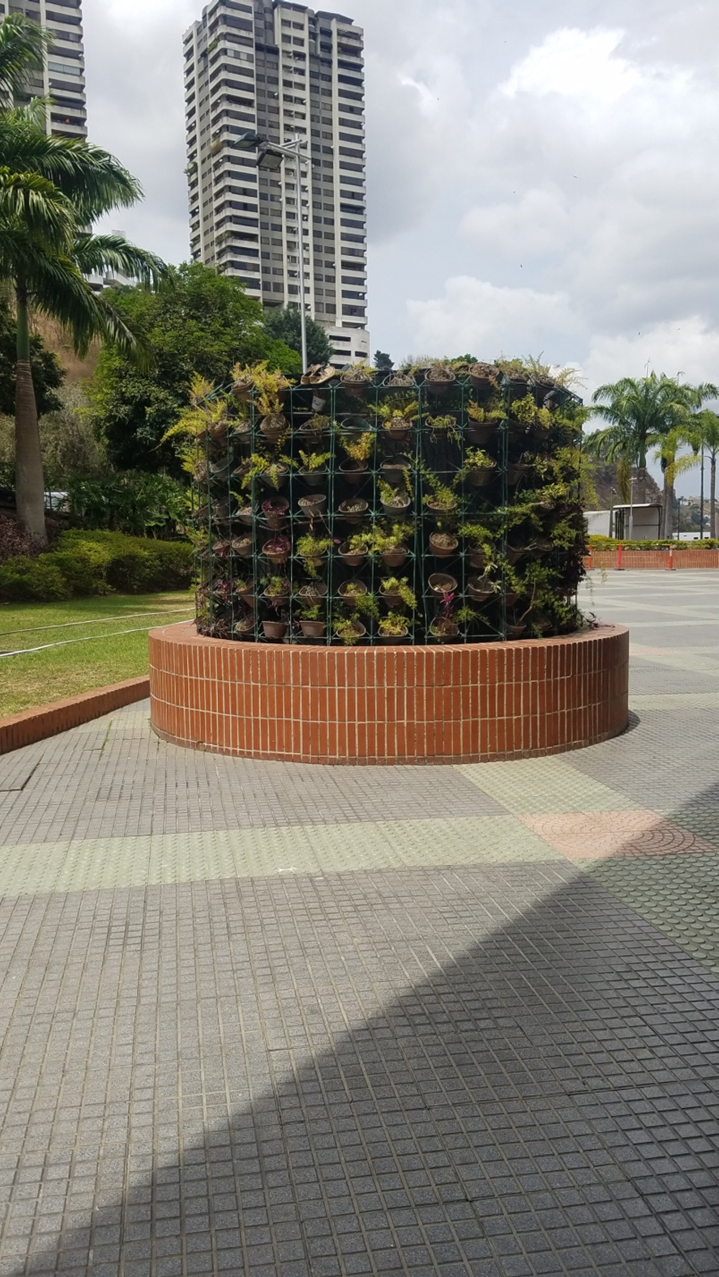 ---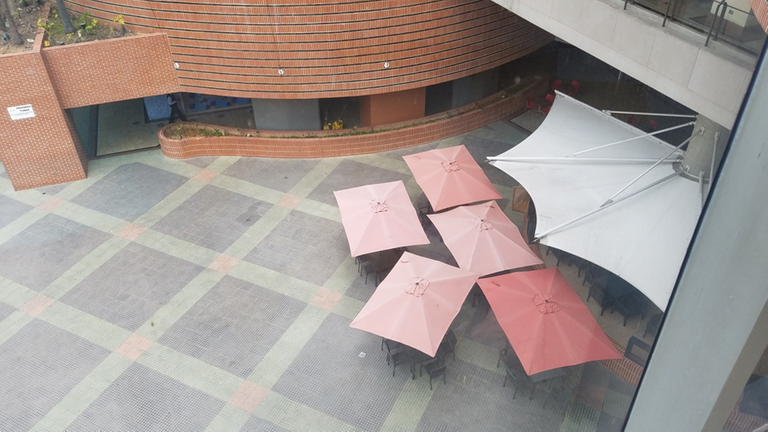 ---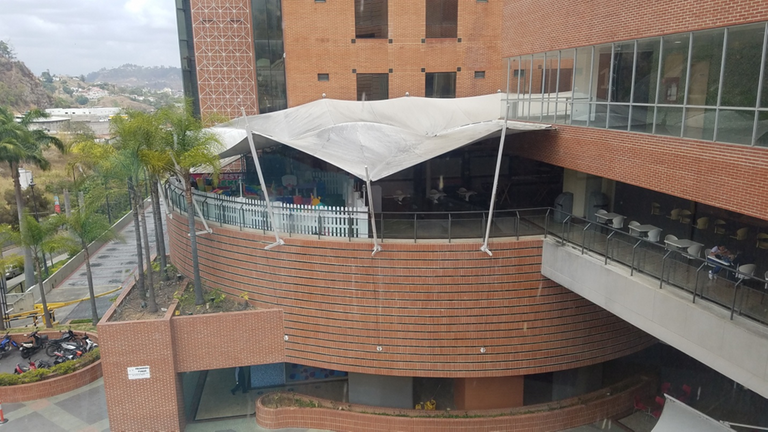 ---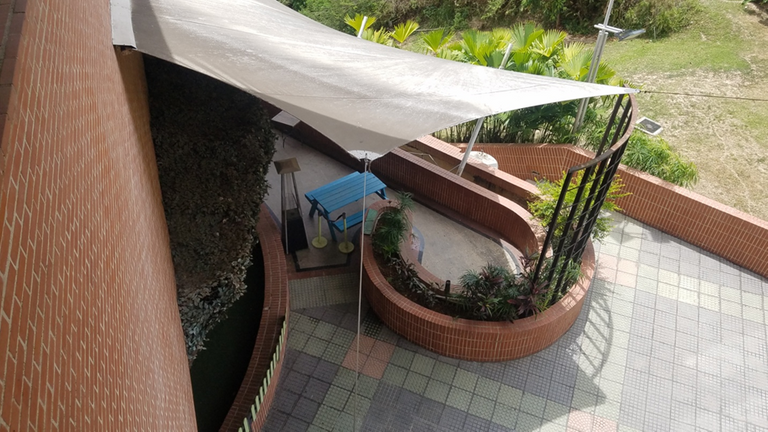 ---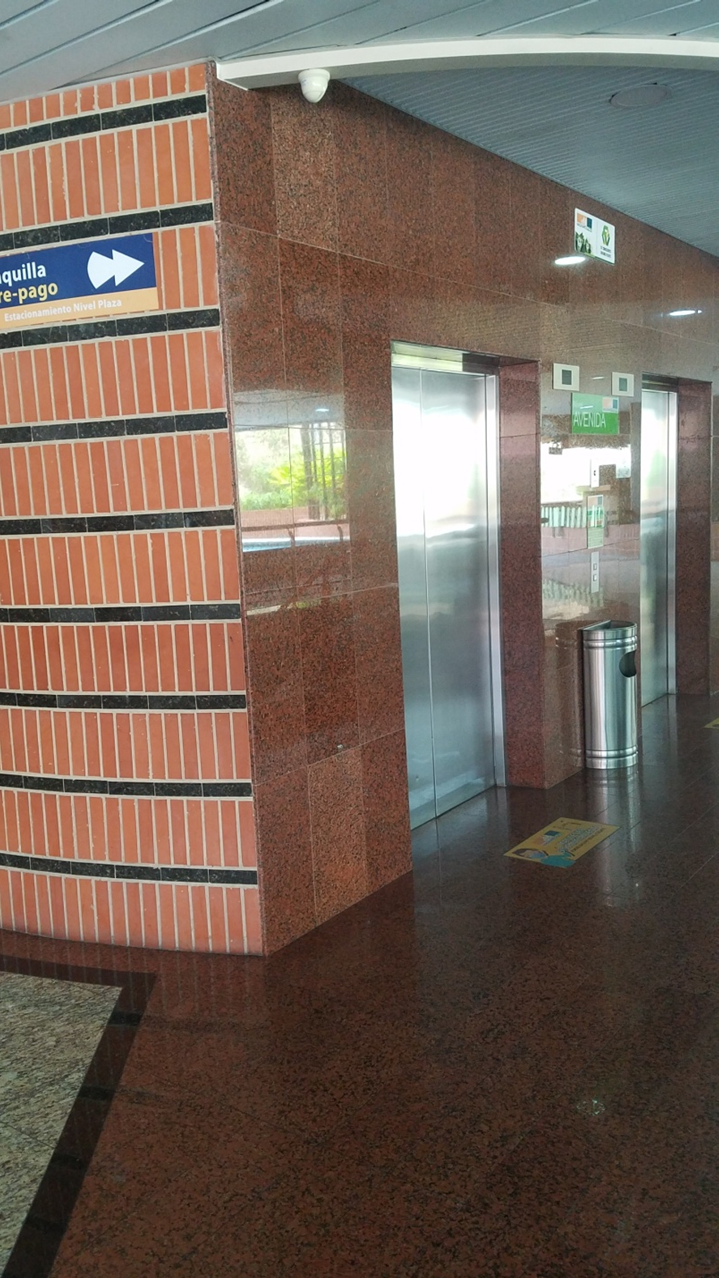 ---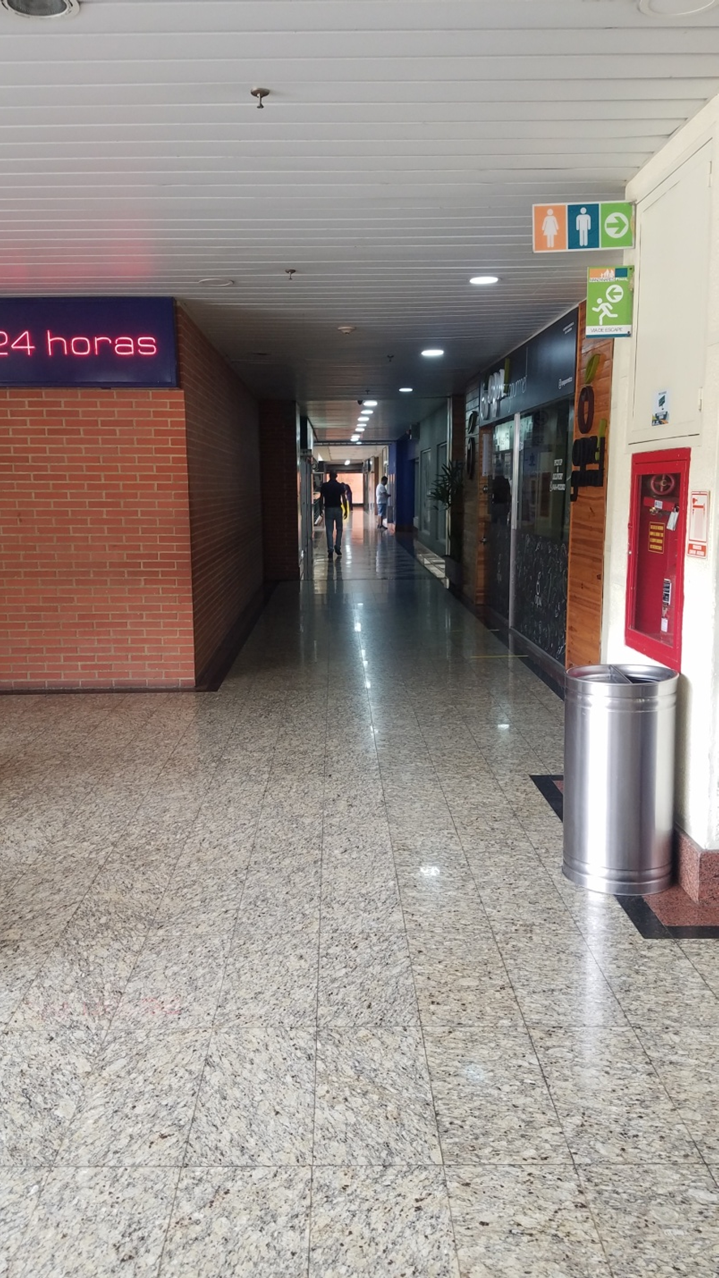 ---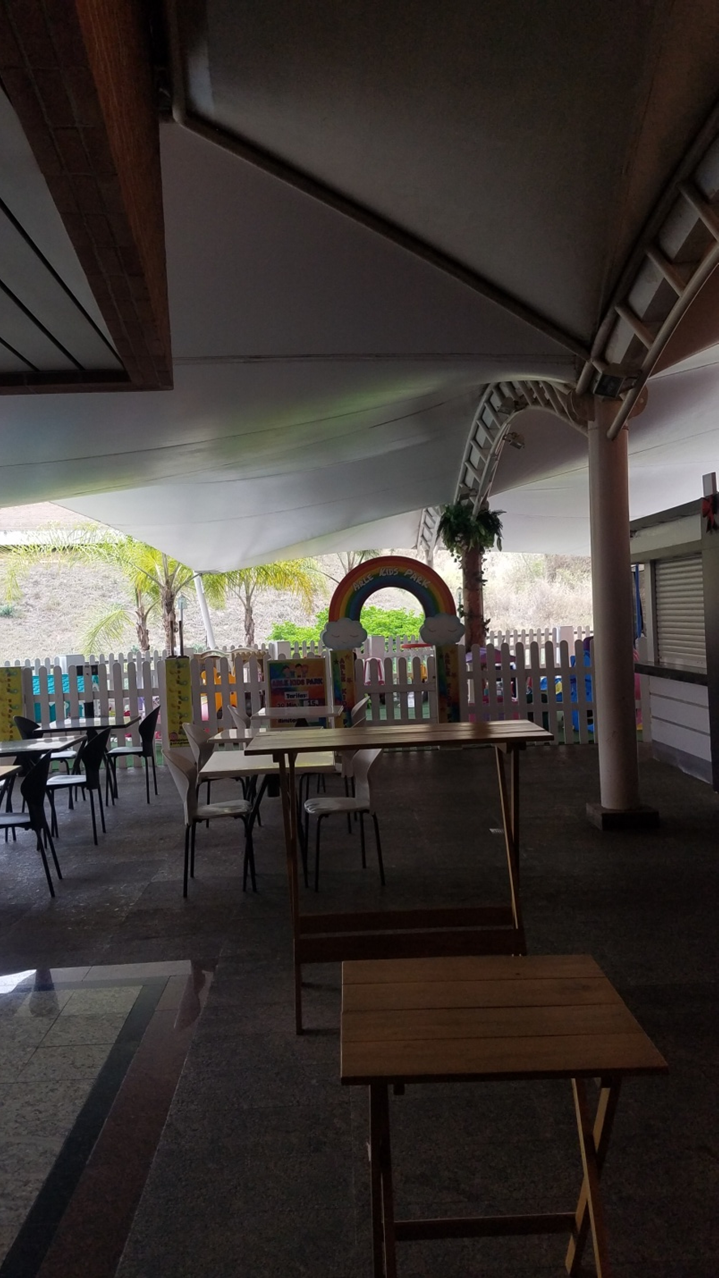 ---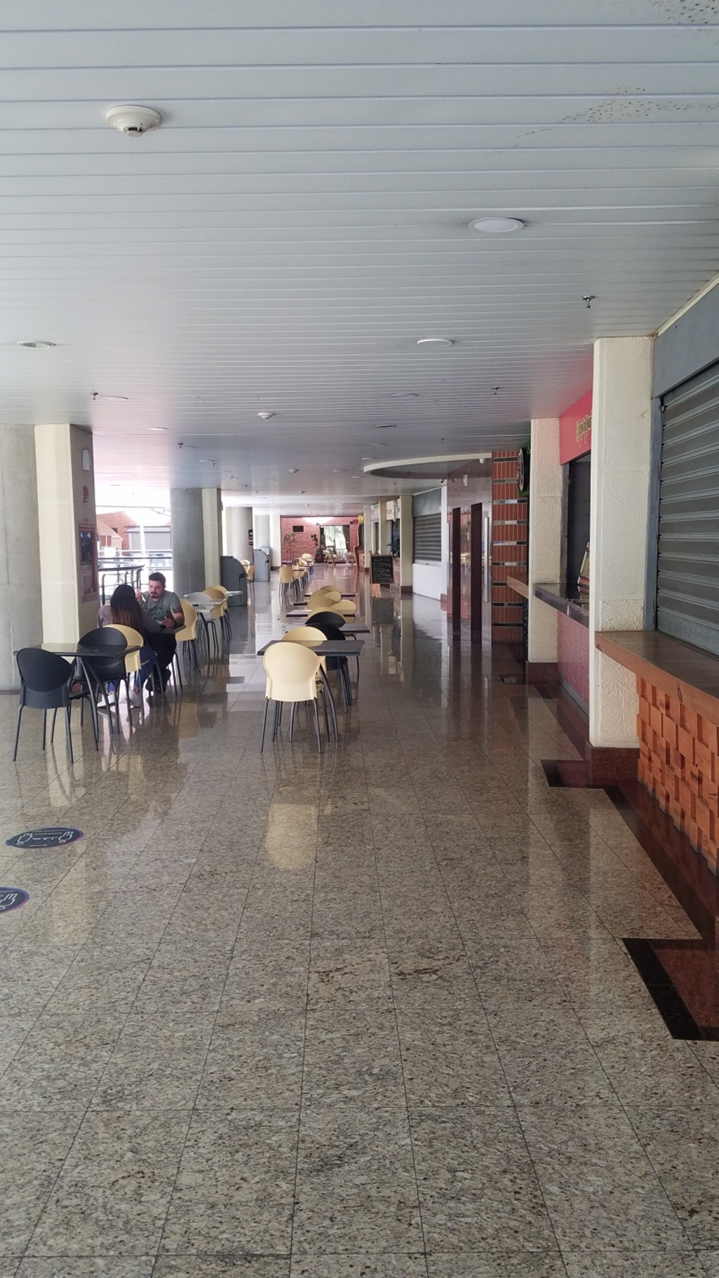 ---