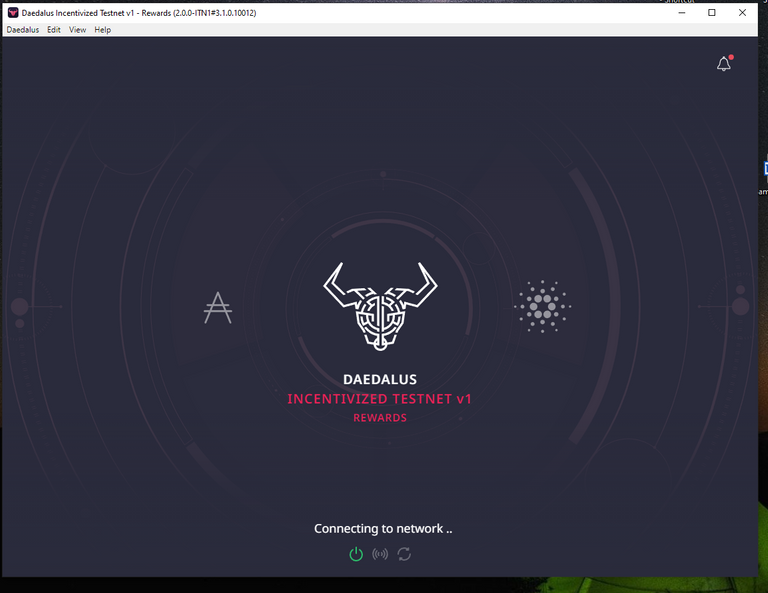 So, after a few days (or was it a week?) of allowing the staking pool nodes to get started up and begin hammering away at the Cardano Testnet, the stake delegation feature was opened up with special versions of the Daedalus and Yoroi wallets. I managed to grab the testnet wallet for Daedalus (full node...) on the weekend when I was briefly home...
Of course, starting up the wallet means that it needs to sync... and as anyone who has tried to start up a full node for any blockchain knows... it's a bit of a slow process! So, I let just run overnight, hoping that in the morning it would be showing that lovely 100% sync message!
Unfortunately, when I woke in the morning and checked... it was showing a pitiful 44% sync... which was a bit weird seeing as it was around 78% when I went to sleep! Well, like most things... restarting and rebooting the wallet and computer fixed the problem. It was actually 100% synced, but for some reason decided not to realise it... So, I guess this is going to be a bit of a janky rollout then!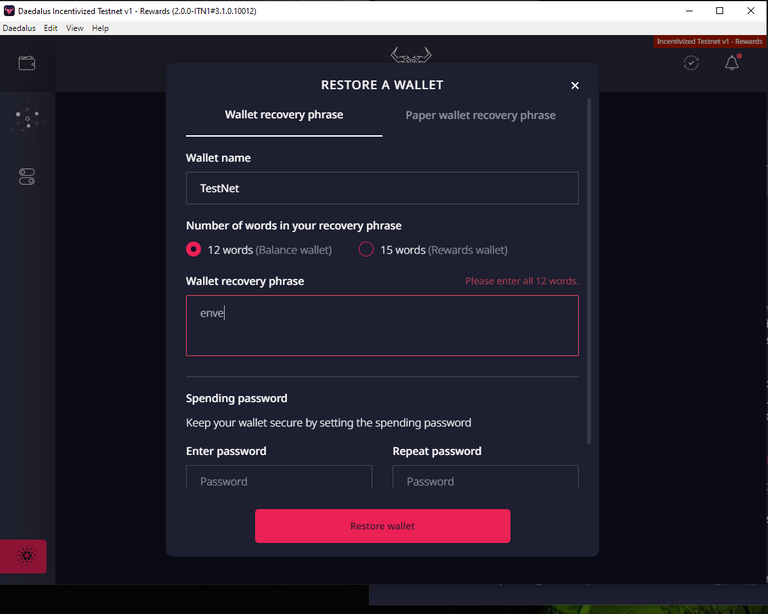 Wallet recovery was easy... the usual 12 word seed phrase common to many Bitcoin derived cryptocurrencies. However, there was a requirement to create a new 15 word wallet for the staking delegation. Again, an easy thing to do... just write them down and move forward. You do need to move the Cardano balance over to the new Rewards wallet though.. a simple transaction, which costs a tiny amount of Testnet ADA.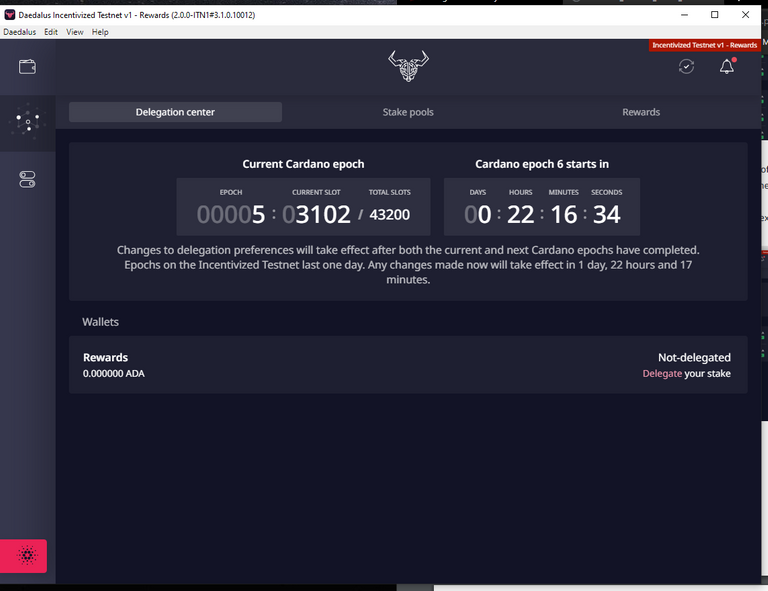 So, transaction sent with no hitches... and then it was off to look for staking pools to join. Interestingly, you can only join a single one per reward wallet. A touch inconvenient... but I guess if you really have a desire to join more, you just need to create as many wallets as you require and seed them with ADA.
However, at this stage... this is where the jankiness hit a new low. Opening the Stake Pools tab in the above Delegation page... showed NOTHING! There were no pools and no working search for pools. So, no delegation possible... that's not good. Well, I had to catch a plane... so I hastily scratched out the seed words for the reward wallet, as I had a plan B in store for when I landed in Spain!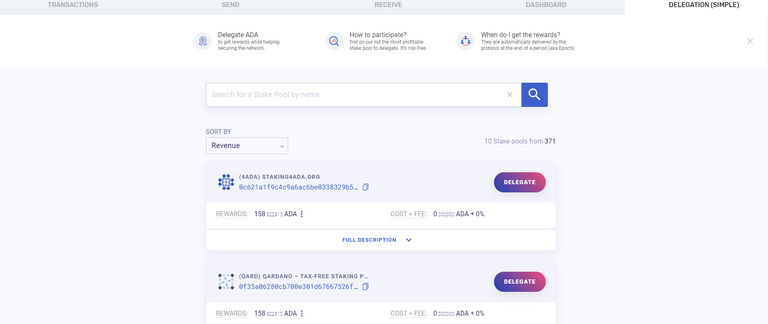 So, this was plan B... the Yoroi Testnet wallet for Cardano which exists as a Chrome Extension. A bit on the bright and glaring white side of things... and it doesn't run a full node, which makes it much lighter on the disk space (and no need to sync!). More importantly, the delegation pool discovery was actually working! So, I quickly selected an interesting stake pool and sent the transaction.
Now, I was on mobile internet and hotspotting via my phone on a pretty patchy internet bus ride through Spain... My delegation to the staking pool did appear on the wallet dashboard when I logged out, so I think the transaction was accepted by the network.
However, tonight as I am writing... the Yoroi testnet wallet is having trouble connecting to the network, and so it is hard to tell if everything is okay or not. So, now that I'm home, I will fire up the Daedalus testnet wallet and see if I can check in on things from there. Hopefully, they have solved their issues in the few days since I last checked!
My experiences so far with the Cardano testnet have been a bit bumpy... I'm not sure if the problems lie with the network (congestion?) or with the implementations of the wallets that are checking in with the Shelley testnet. Either way, it's been a bit frustrating at best... I hope that things tidy up before Christmas, as I don't really see anything getting done during the Christmas time! I wouldn't expect them to be coding and troubleshooting over Christmas either....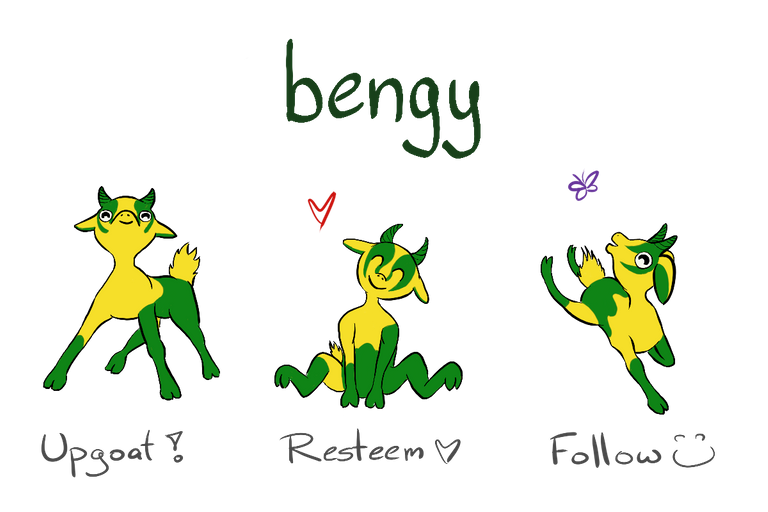 Upgoats by ryivhnn
Account banner by jimramones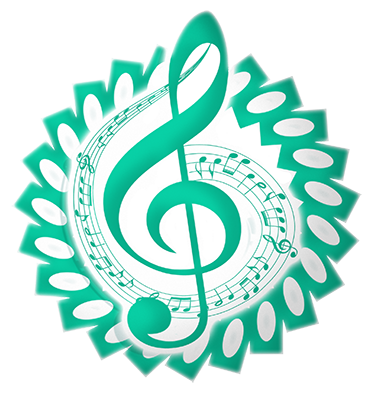 The classical music community at #classical-music and Discord. Follow our community accounts @classical-music and @classical-radio. Community Logo by ivan.atman