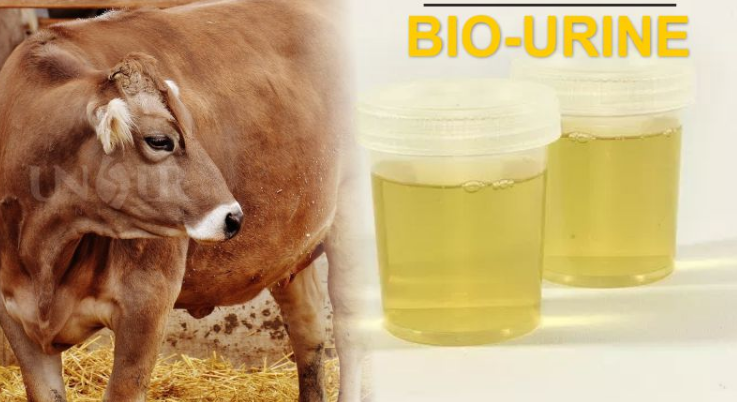 source
The use of chemicals has become commonplace today, even chemicals have entered various aspects of life such as agriculture, plantations, and others. Even though there are still many natural ingredients that can be used by humans to support life, each of them are agriculture and livestock sector.
Now I want to share with you about the use of cow urine for agriculture, and how to process cow urine so that it can be used as fertilizer. As well as what are the contents in cow urine.
Liquid organic fertilizer
Agriculture and farming are two important sectors in maintaining food stability, hunger as well as satisfaction with abundant food production stems from these two sectors. But over time, The use of chemicals is increasingly being carried out by the community in the hope that the yield from their gardens or land can increase.
On the other hand, the use of chemicals also has a negative effect on survival. soil fertility, and of course for human health. The good news, although there are farmers who use chemical fertilizers, but the majority of other residents who work as farmers, already glanced at the use of organic fertilizer made from natural ingredients and has the same function and properties as chemical fertilizers.
One of the natural ingredients that is used to become fertilizer is cow urine. yes cow urine, This material can be processed into liquid organic fertilizer. for information, there are solid organic fertilizers, and there are also liquid organic fertilizers.
Organic Fertilizer from cow urine.
Actually, there are various kinds of natural ingredients that can be used and utilized to be processed into fertilizers such as straw, corncob, and animal dung, and leaves. But this time I want to review about making organic fertilizer from cow or goat urine. Actually, urine material with other ingredients is not much different and they both can be found easily around the farming location.
Why liquid organic fertilizer? Because liquid organic fertilizers can easily function and quickly absorbed by plants because it is volatile. Organic fertilizers that are reproduced from the urine of cows, goats and other animals are called bio-urine. The use of cow urine to become fertilizer must first go through several processes, one of which is feminization.
This fermentation process is carried out with molasses, if it is processed properly, this biological fertilizer will be of high value. The use of cow urine enriched with biological fertilizers with microbes as much as 30 ml, 10 liters of cow urine, and 751 ml of molasses will be able to increase the organic matter by 283%, N-total 861% and the microbial population by 1228%.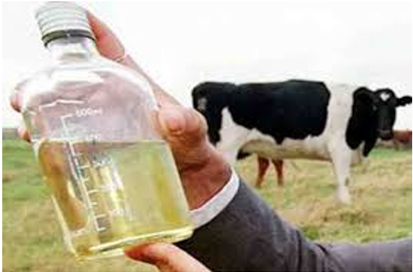 image source
How to make?
There are several ways to make organic fertilizer with cow urine as a base ingredient, but in this case I want to give one way with certain other types of material.
| Name of Ingredient | Measures |
| --- | --- |
| Cow urine | 500 liters |
| Lemongrass | 10 KG |
| Molasses Solution | 250 ml |
| Water | 10 liters |
The first step is to prepare a molasses solution and mix it with water according to a measure, here dissolve the bioaviator in molasses and after everything is mixed, then let stand for half an hour. The mixture that is allowed to stand for 30 minutes is then mixed with cow urine previously mixed with lemongrass. Then the container for fermentation is closed again for up to 4 weeks. Don't forget to always open it once a week.
During those 4 weeks, You must remove the elemental content of ammonia within 24 hours, because this element is pathogenic for plants. For information, this lemongrass will be useful for fighting the pungent odor of cow urine. The use of cow urine for plants is actually very rich in benefits, one of which is to prevent pests from coming to plants, and the most important thing is that the level of soil fertility will be maintained.
my article's references :
ertanian.sariagri.id
technology-indonesia.com
www.baktikunegeriku
thank you, @azissuloh