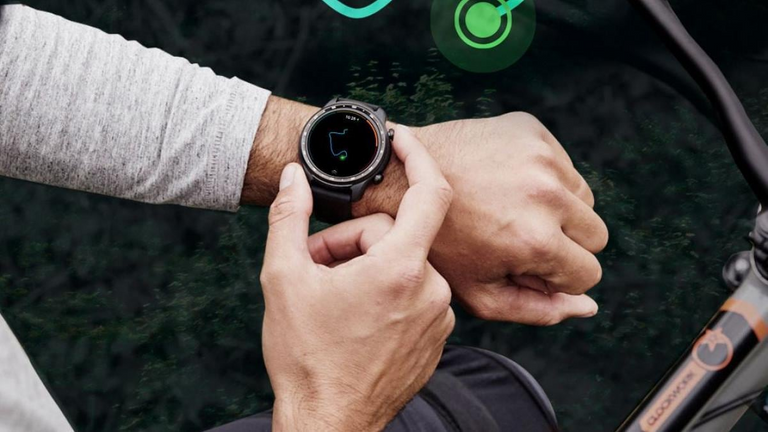 Source
I am a huge fan of Ticwatch and when I heard that there was a chance that a new Ticwatch was under works I halted my search for my next Smartwatch and was eagerly waiting for the launch of this new device from Ticwatch. The wait is no more as Mobvoi's new Smartwatch went live in China just this week and as far as the leaks go this looks like a pretty sweet Smartwatch to me. It looks sleek and classy with its body frame and they have kept almost all the features people loved from its predecessor Ticwatch Pro 3 with some added hardware and software of course.
The Smartwatch comes with Google's latest Wear OS with a dual-display design. As for hardware it packs in a Snapdragon Wear 4100 SoC with 1GB of RAM and 8 GB storage inbuilt. The screen is AMOLED with over 300 PPI and has a bunch of sports modes enabled in it. The battery is around 600 mAh and is apparently supposed to last as long as 45 days. I am not sure how they got this feat done but if it's true then it would be quite the Upgrade from most Smartwatches in the market.
All this sounds quite good but there is one thing that I am slightly disappointed in and that is the price at which it was launched in China. The watch has a price tag of approximately 400 USD which is just 50 USD sigh of the Galaxy Watch 4 Classic and with that margin, I am more inclined to go for the Samsung watch rather than Ticwatch. This pricing is now only for China and we don't know what the pricing will be for overseas but I just hope that they lower the price in India by at least 100 USD as that will be competitive pricing for them to get more Market.