Dear readers, in the previous article it was mentioned that within the agroecosystems are those that grow trees in conjunction with agricultural crops or pastures, there are also productive spaces where only trees are established whose main purpose is economic, but it is no secret that there are also great expectations with this type of production model, Since it is an ecological alternative that provides environmental services that allow us to reduce the imbalances caused by certain pollutants in the ecosystem, for that reason in some regions of the world it has been given priority to agroforestry, which has generated multiple investigations to determine what would be the appropriate management for such a system.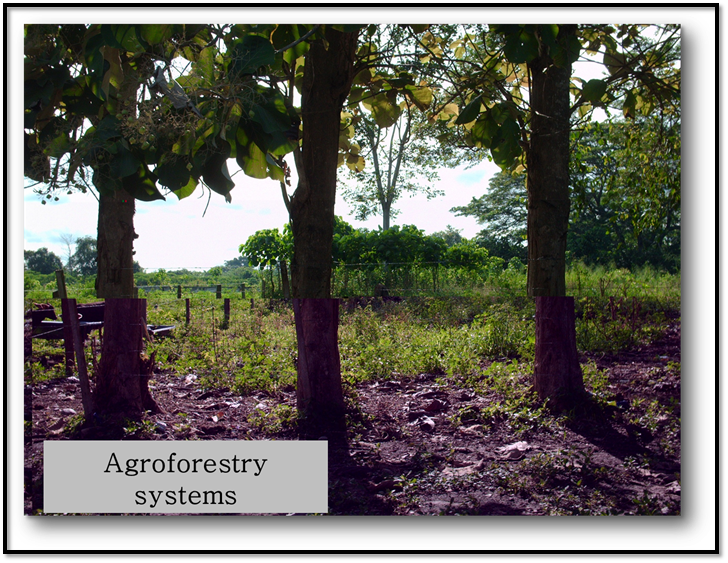 Design by @amestyj with a photograph taken by the author at the Glorieta farm.
In that sense, among the imbalances that currently present our ecosystem is the very named global warming, which is much talked about but still some ignore this situation generated by production methods. Global warming has been generated by the excessive accumulation in the atmosphere of gases that produce the greenhouse effect, among the gases are carbon dioxide (CO2), methane (CH4) and others, among the gases mentioned above, according to some research, CO2 is the one that is found in higher concentration in the atmosphere due to mining activities, industries and the high deforestation of forests.
So this is where the importance of agroforestry systems lies, since it is one of the mechanisms for the control of global warming, because trees have a permanent mechanism for capturing CO2, turning forests and productive forest areas as generators of environmental services, also helps to preserve the biodiversity of ecosystems, creating a micro space with pleasant climates and free of pollutants that are generally used in agricultural production.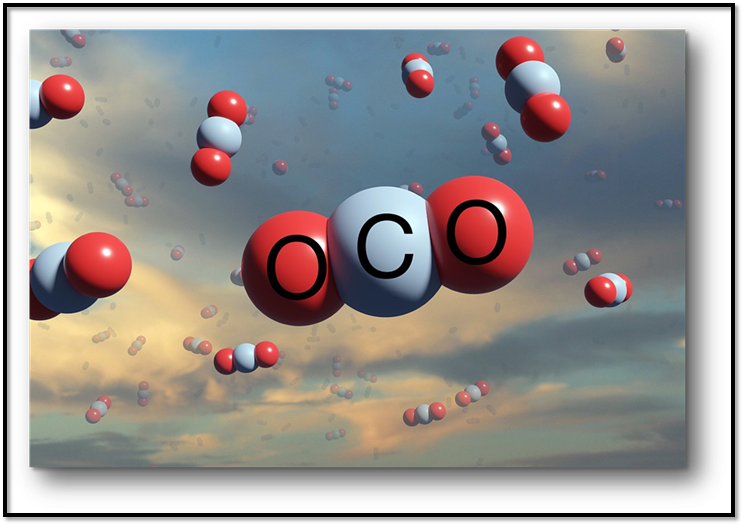 Design by @amestyj with public domain image taken from Pixabay
Similarly, in livestock production areas where silvopastoral systems are established (association of pastures with trees and/or shrubs), cattle feed has a high nutritional value due to the presence of plants such as leguminous plants. According to Sánchez (1999), the integration of these species contributes to reduce methane emissions from fermentation generated by ruminants during the digestion process, since diets with low nutritional value cause the animal to release a greater amount of methane gas.
Dear readers, based on the above mentioned and many other aspects that have not been reflected in the article, it is clear that forests and agroforestry systems contribute significantly to the climate balance of the planet, since they provide an environmental service and become an option to counteract global warming. We need to create awareness and promote this type of information from governmental levels to create educational campaigns and research networks that allow us to study in depth the processes that are generated in these systems.
Sánchez, D.(199). Agroforestry systems to identify sustainable animal production in Latin America. In: Agroforestry for animal production in latin america. FAO. p. 1-13.
Venezuelan network of research in agroforestry systems (2005). Strategic plan. INIA- Tachira Venezuela.
---