Happy weekend everyone!
This afternoon I went hunting insects close to the Cunda river. I was hoping to find lots of bugs that I can capture, but apparently it didn't live up to my expectations. I don't know whether it's because it's currently the rainy season plus strong winds so the insects are hiding somewhere?
But thankfully, I found Nomiapis bees (also known as the Pseudapis bee, family Halictidae) that used to hang out every afternoon on the grass. Due to the rather strong wind, my left hand had to hold onto the grass on which it was perched in order to catch the focal subject. I was lucky that he didn't leave until I had finished a few click shots.
Well, anyway it seems I have to thank this little buddy, so I don't have to go home empty-handed.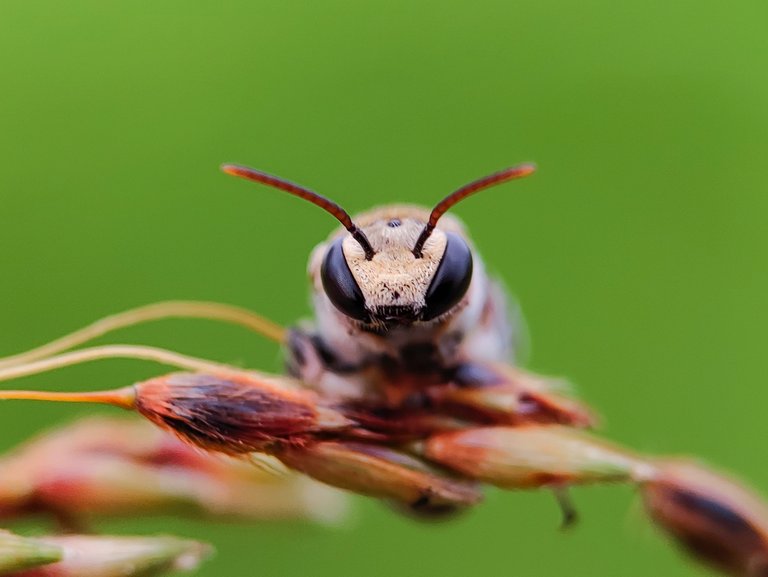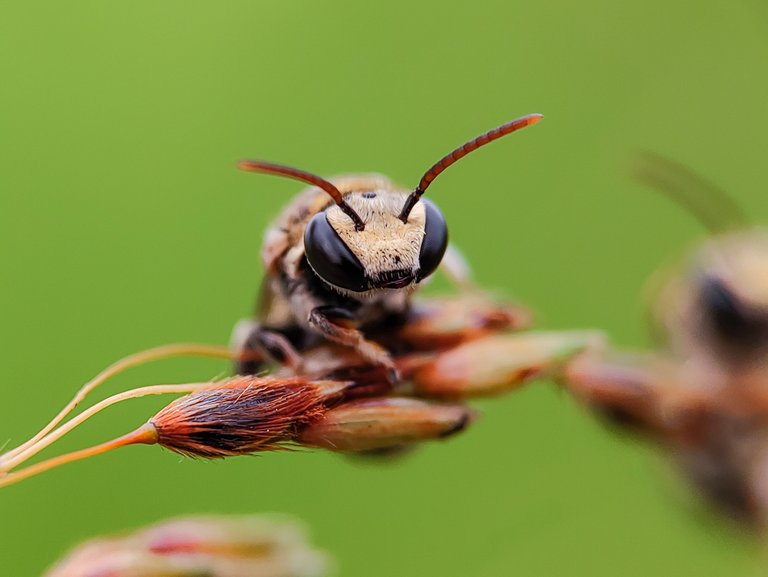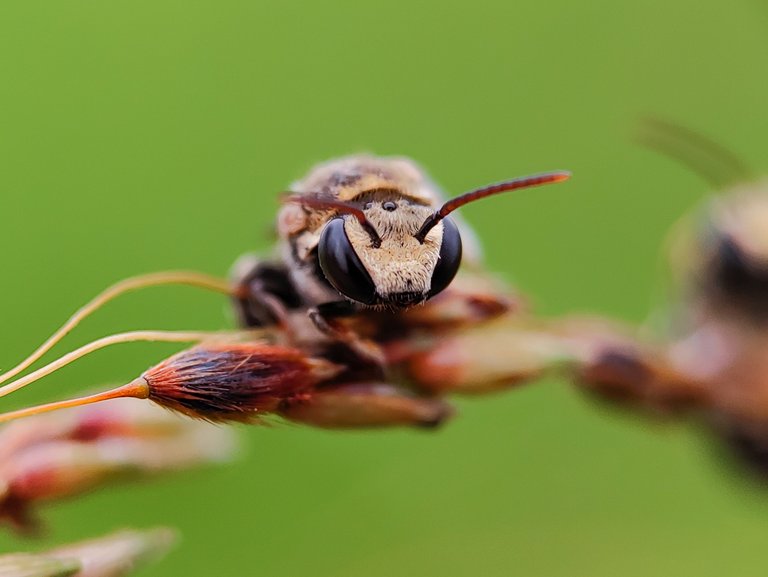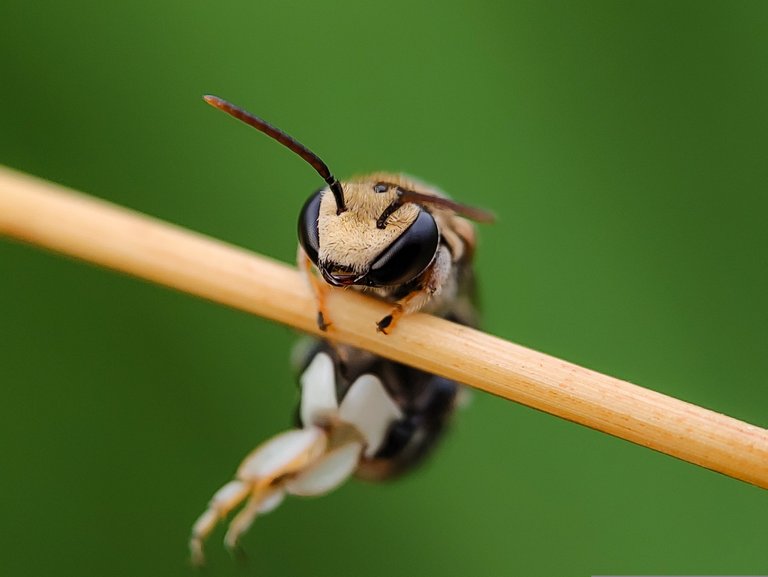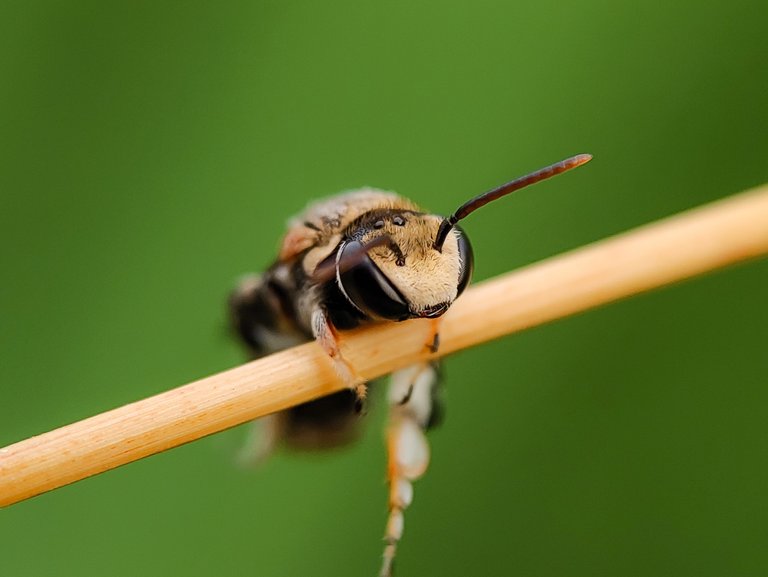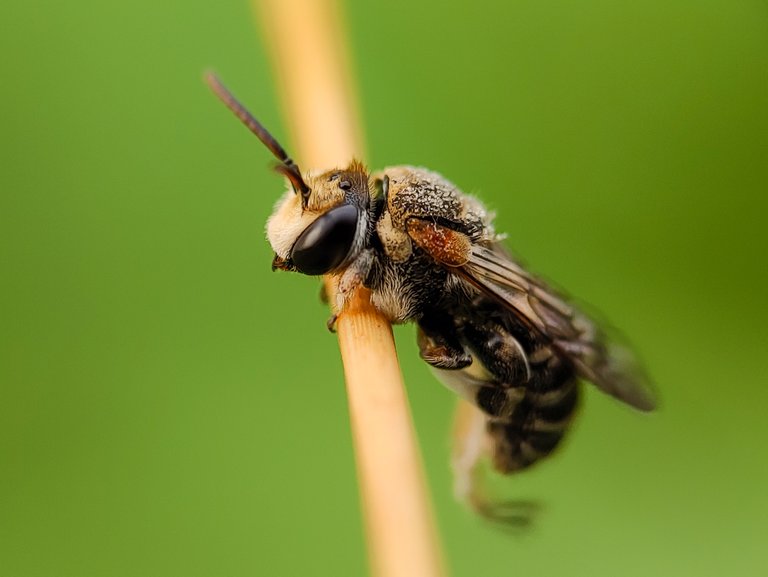 | Camera | Xiaomi Poco X3 NFC |
| --- | --- |
| Lens | External Extreme Macro 25mm |
| Category | Animal Photography |
| Processed | Mobile Lightroom |
| Location | Lhokseumawe, Aceh, Indonesia |
| - | - |