Here is my entry for the daily #monomad challenge hosted by @monochromes.
If people gather at the bar after work in the afternoon, these adorable bees are doing the same thing. The difference is that they are not hanging out in the bar but rather in the meadow. It's possible that various topics are discussed there in their native language. It must be interesting if we understand their language. To be sure, there was no talk of politics.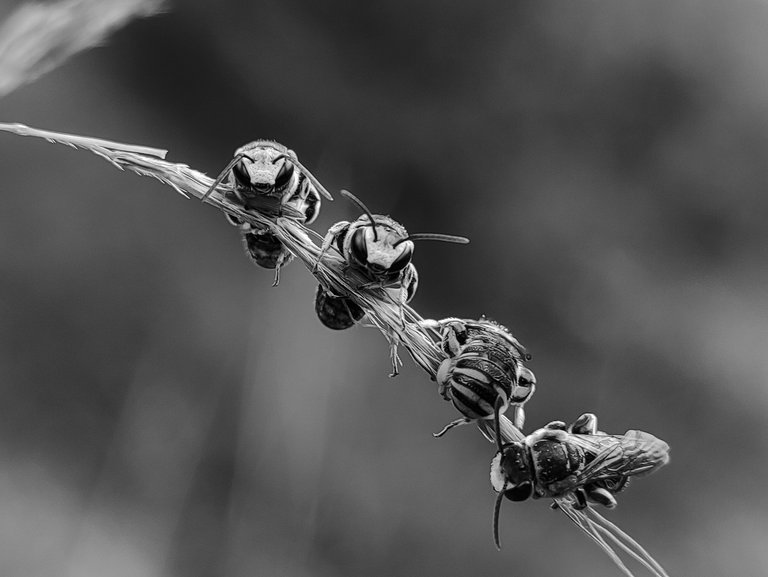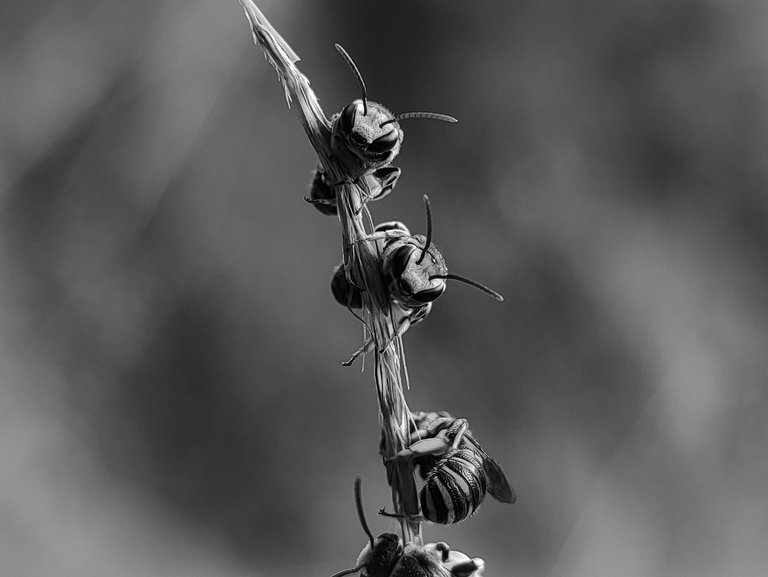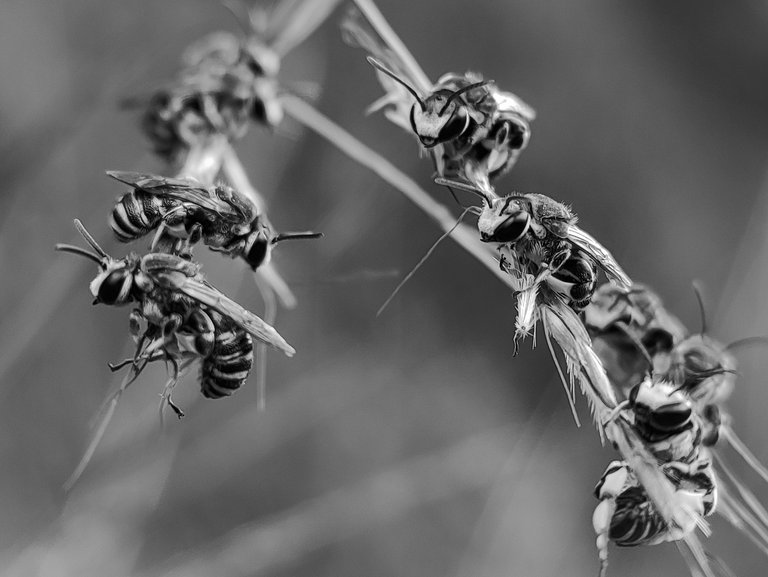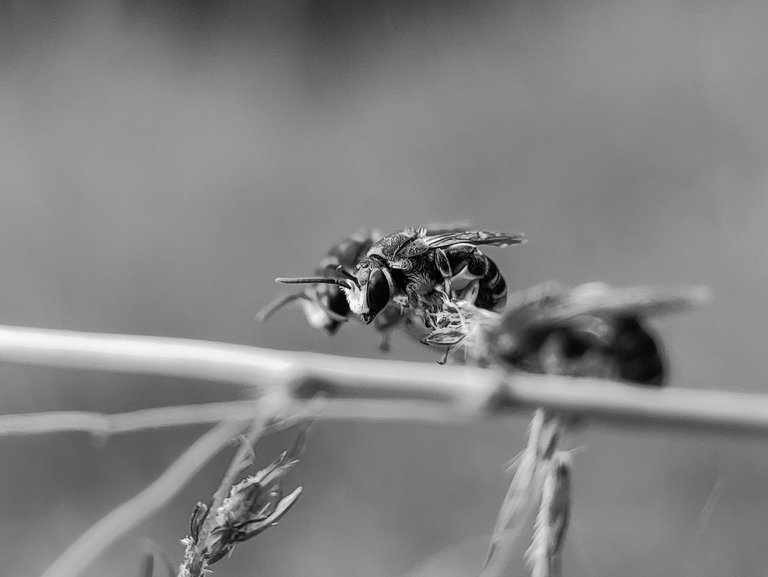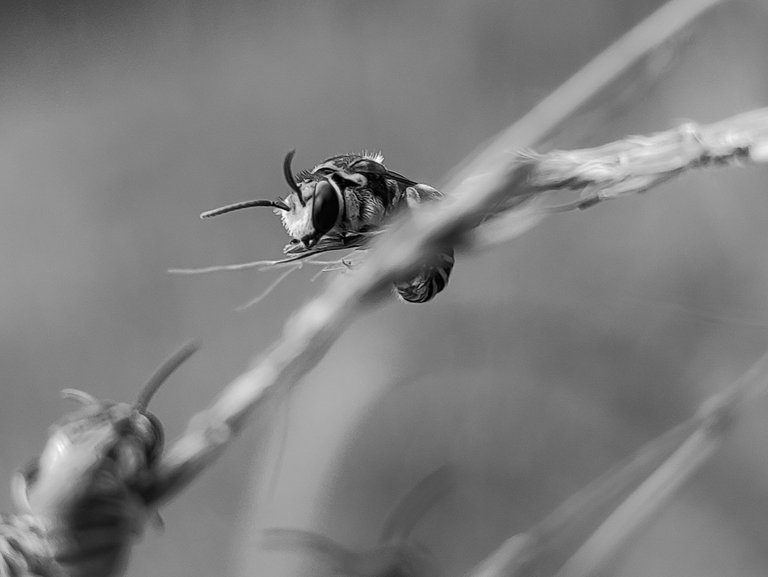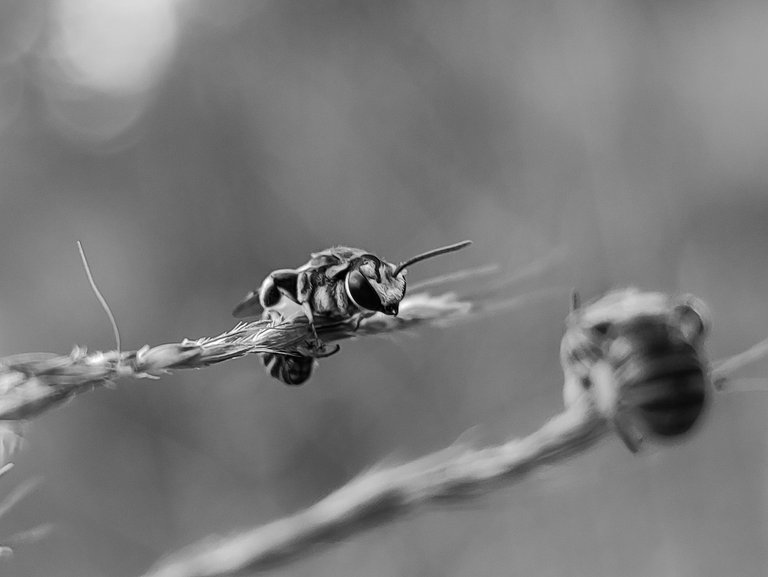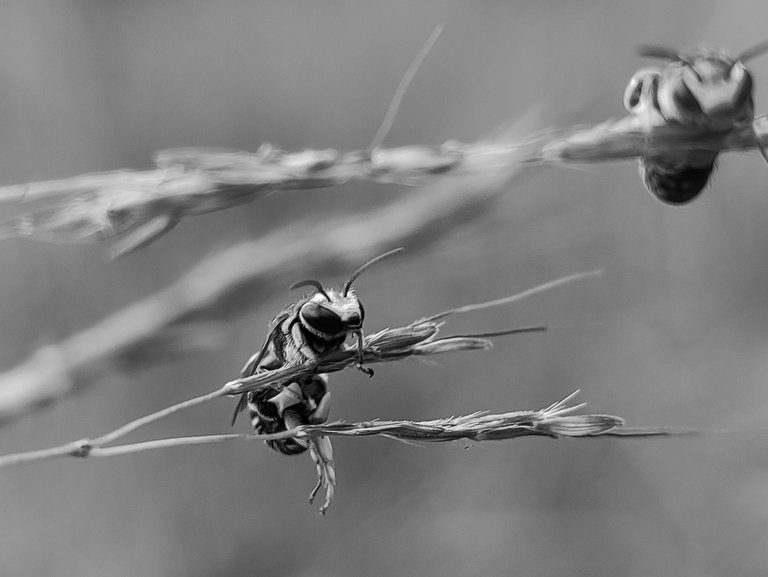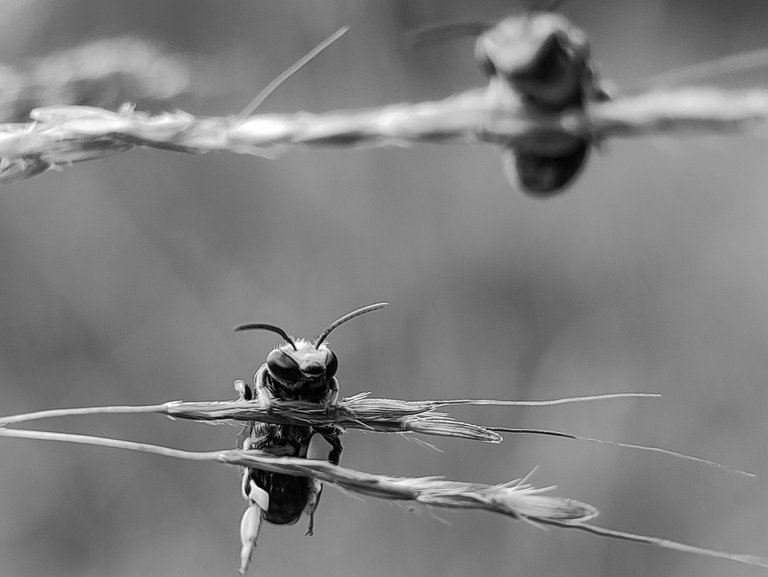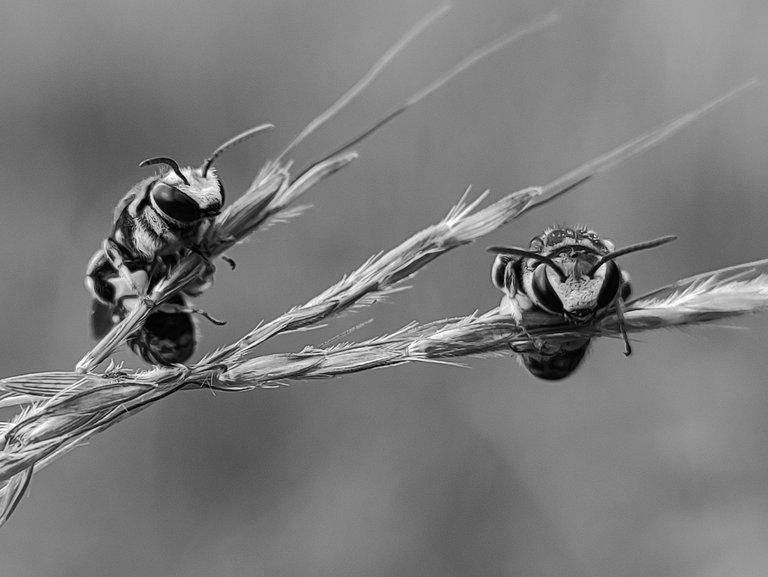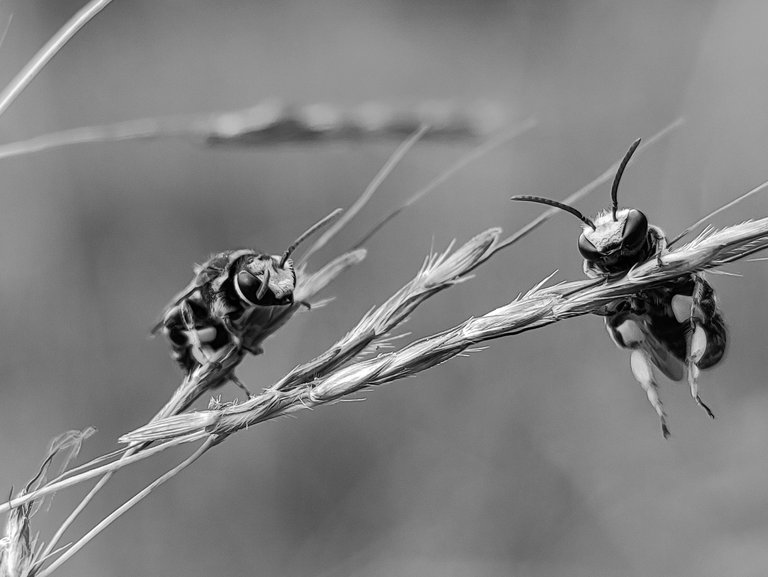 ---
All of the images here are my own work, taken with Xiaomi POCO NFC smartphone and an assembled external macro lens.