We are continually amazed by the interesting occurrences that nature constantly displays to us. My new find of a wasp carcass with thorns covering its body made for a fascinating case. In the end, I learned that Ophiocordyceps humbertii, a fungus belonging to the family Ophiocordycipitaceae, had infected the wasp's carcass. The fungus typically occurs on a variety of carrion insects, including wasps, ants, and spiders. Actually, I've seen it before because I've found a case when it happened to wasps, so this isn't the first time.
These photos will be included in my entry for the 41st #FungiFriday challenge.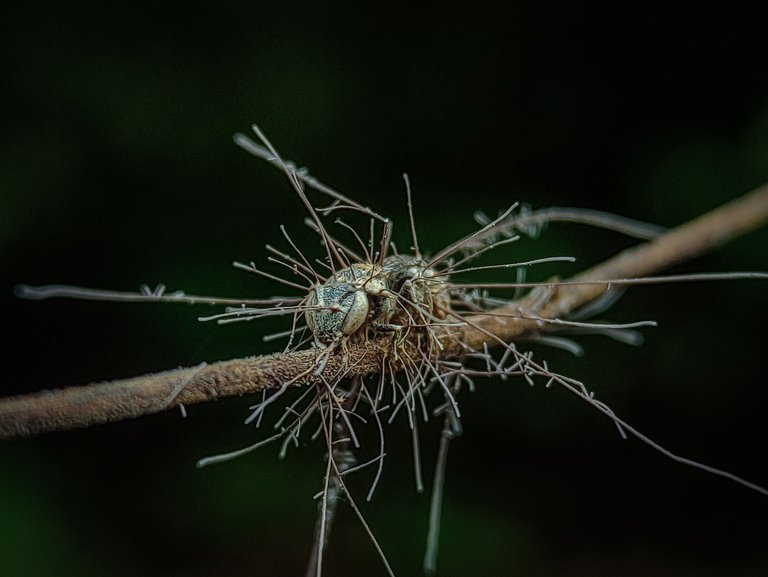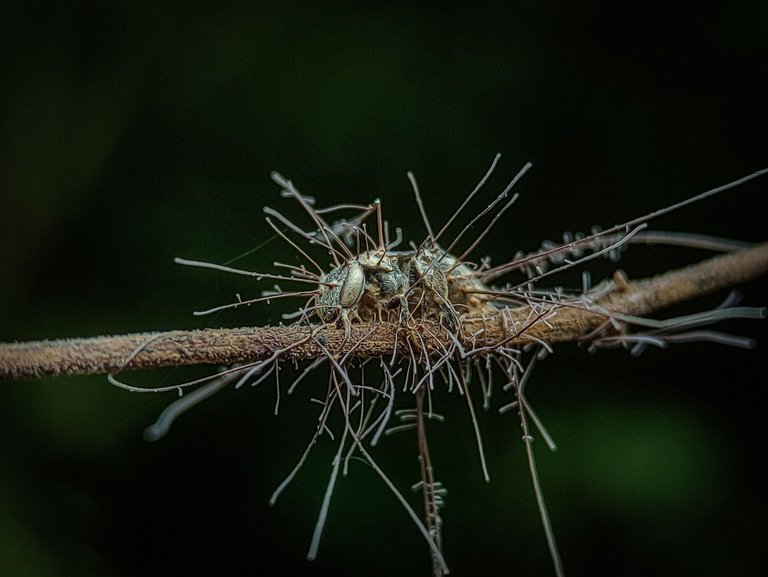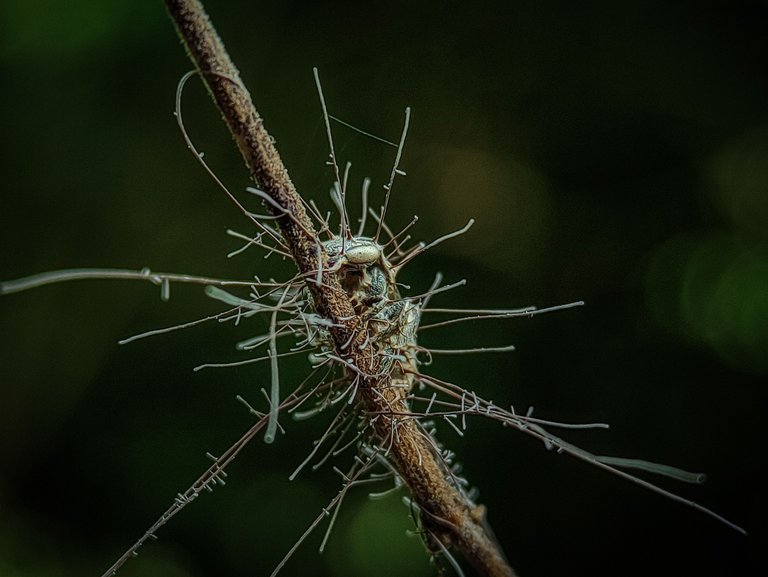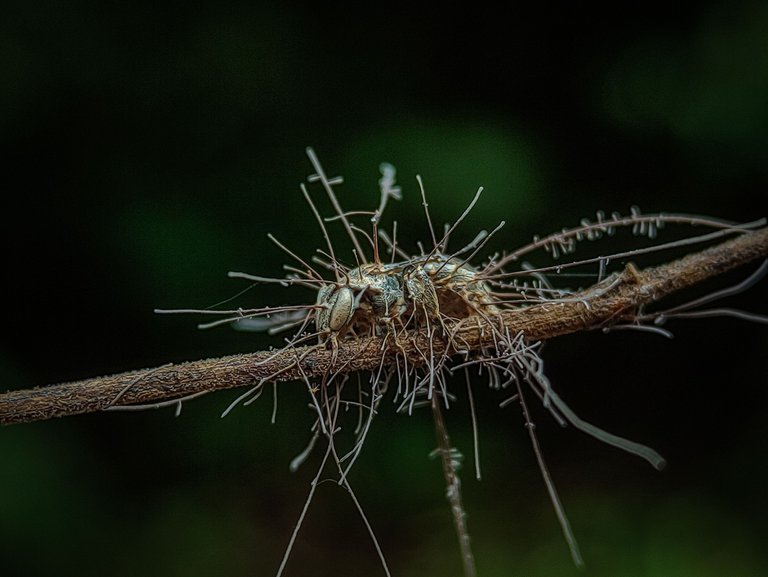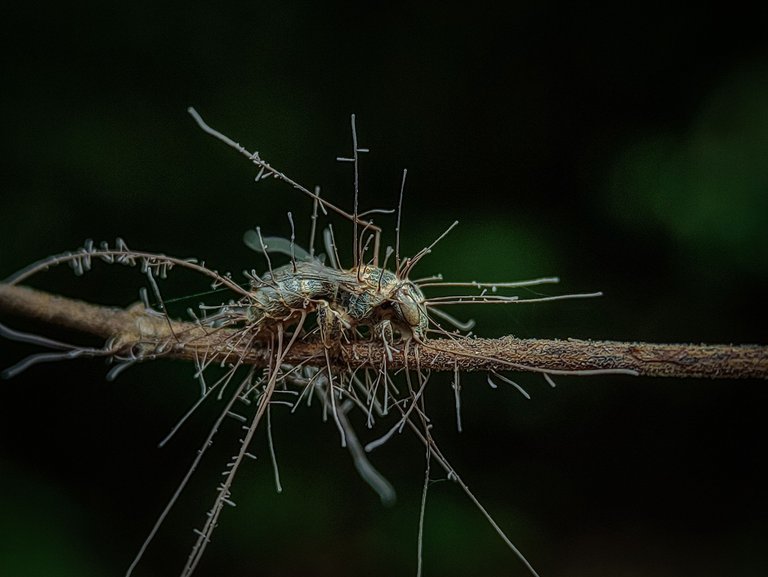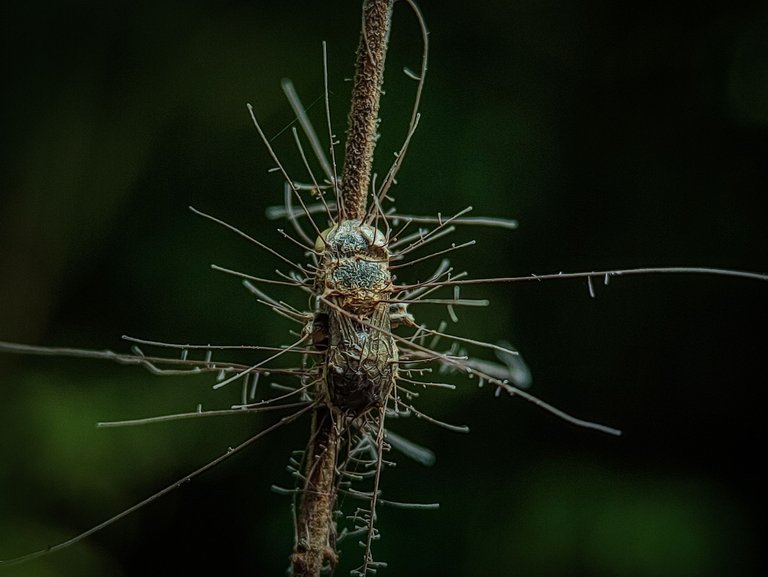 ---
All of the images here are my own work, taken with Xiaomi POCO NFC smartphone and an assembled external macro lens.