FungiFriday: Beautiful White Cap with Fairy Inkcap from the Realm of Nisam Antara
There are two different kinds of mushrooms that I'm sharing with you in today's #FungiFriday challenge. Those mushrooms were taken last weekend while we were on a mushroom walk in the highlands of Nisam Antara, North Aceh.
There are many plantations owned by local residents that we passed through. On average, the plantations there are mostly planted with Pará rubber trees, rambutan, and durian. But most of them are oil palm plantations.
We stopped at a rubber plantation when we saw someone clearing weeds there. After greeting each other, we knew that the land belonged to the man in front of us. It was a plantation that wasn't that big but had enough potential for us to hunt for mushrooms. But before that, we had to ask the man's permission, and he was kind enough to let us.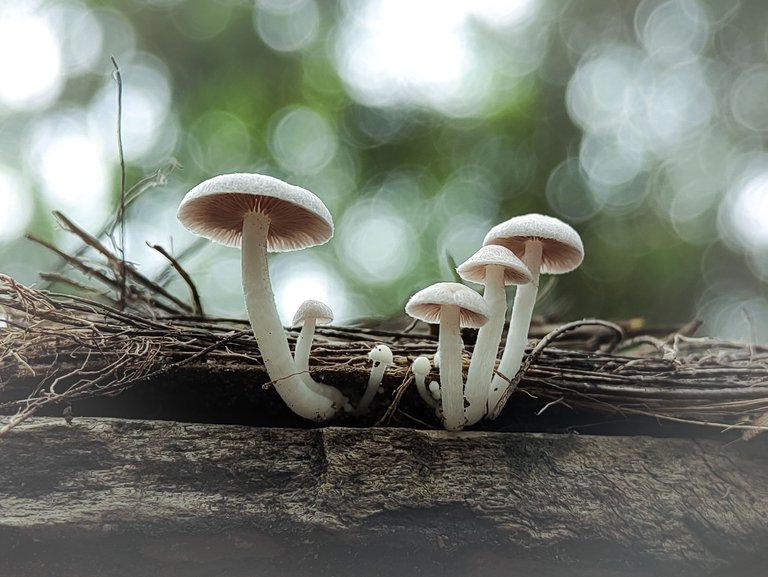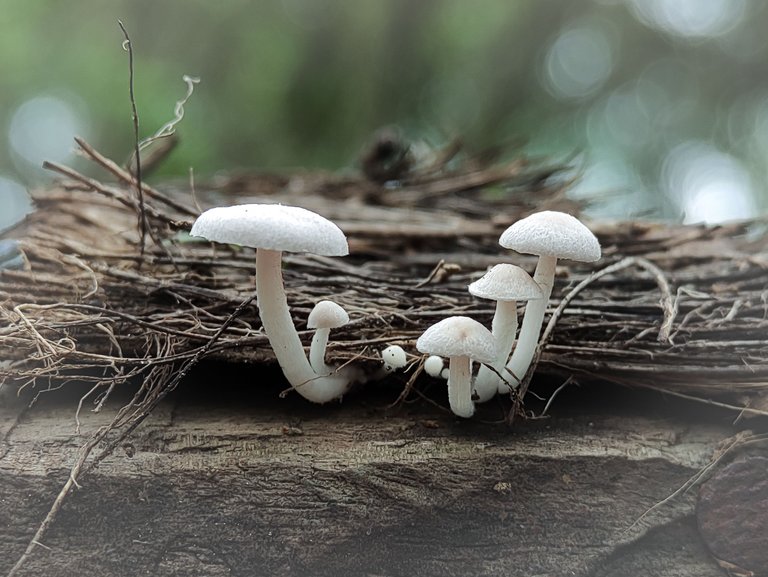 Take a look at the first one I found: some white cap mushrooms poking through the fibers of the coconut bark.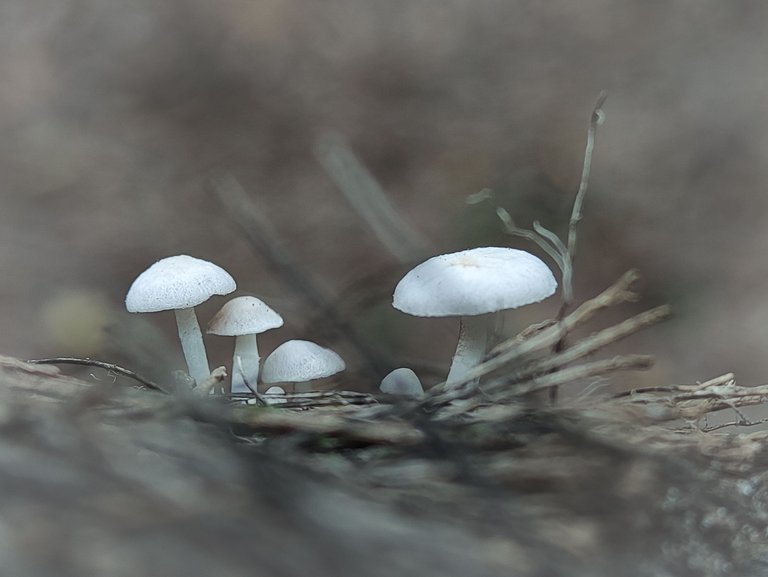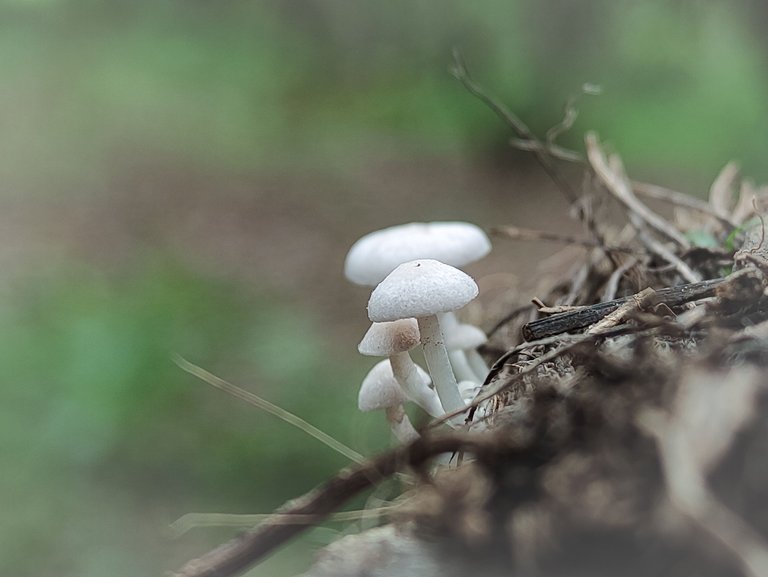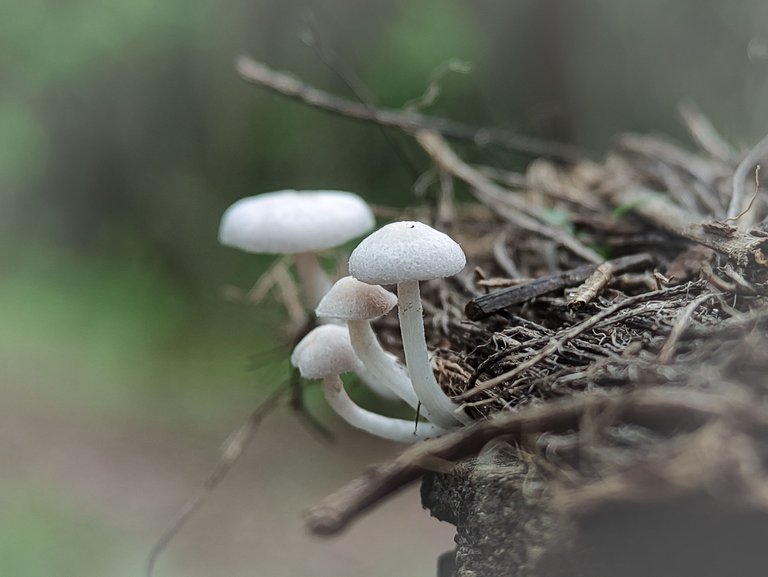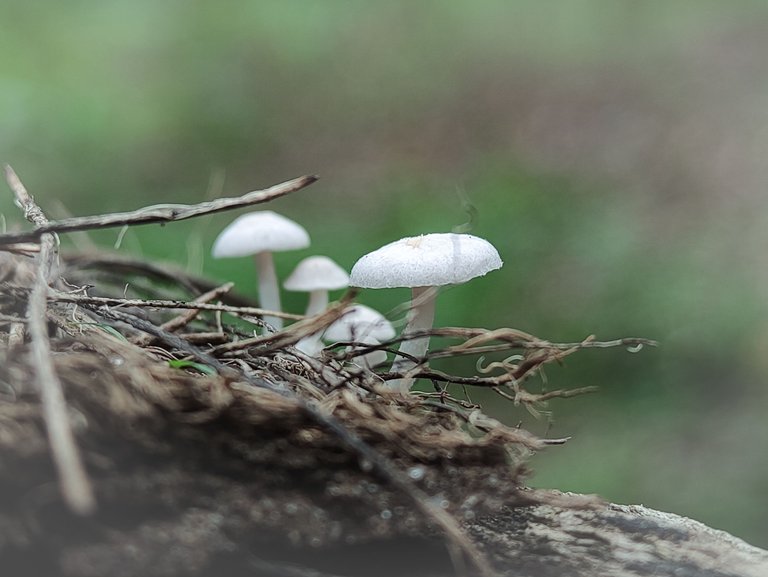 I'm a bit unsure about identifying where the fungus belongs. But the physical shape rather than the fruiting body of the mushroom leads me to the conclusion that this is a species of Collybia .
---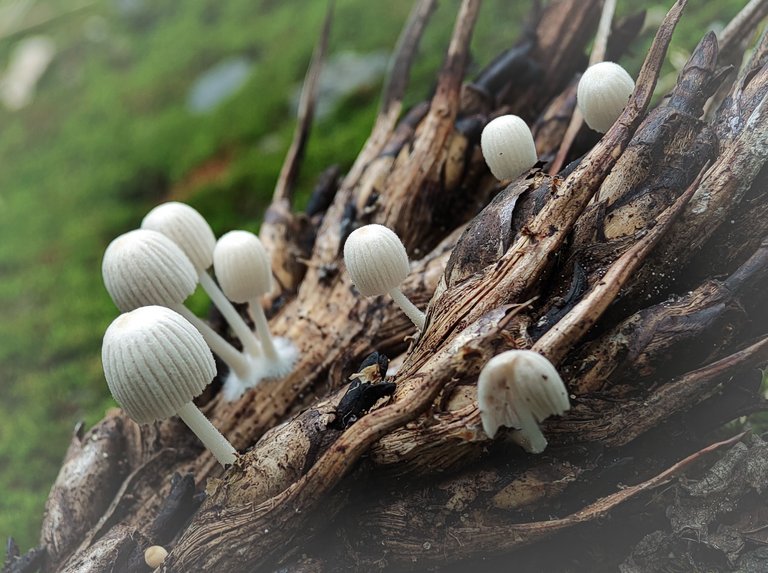 I think you are quite familiar with these mushrooms. Yes, Coprinellus disseminatus , that's for sure! Commonly known as the fairy inkcap.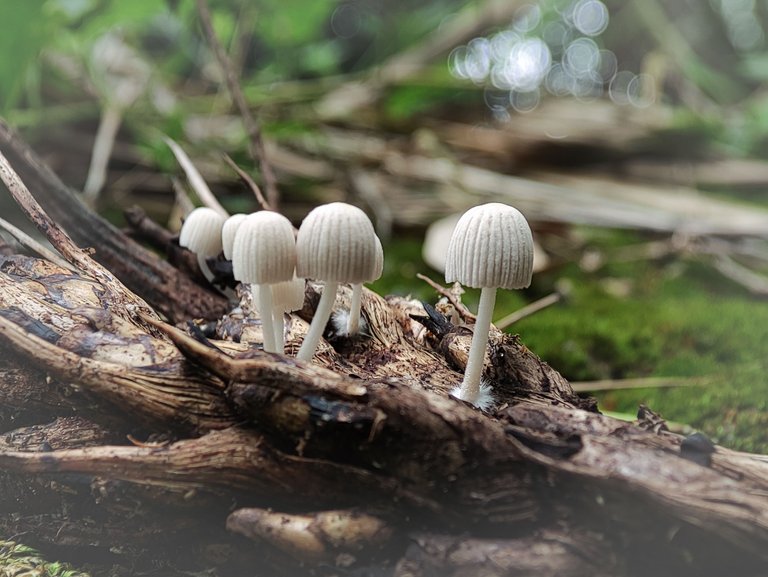 I am so excited to see them in large groups invading old, rotten logs. But at that point, I could only be content to find a few.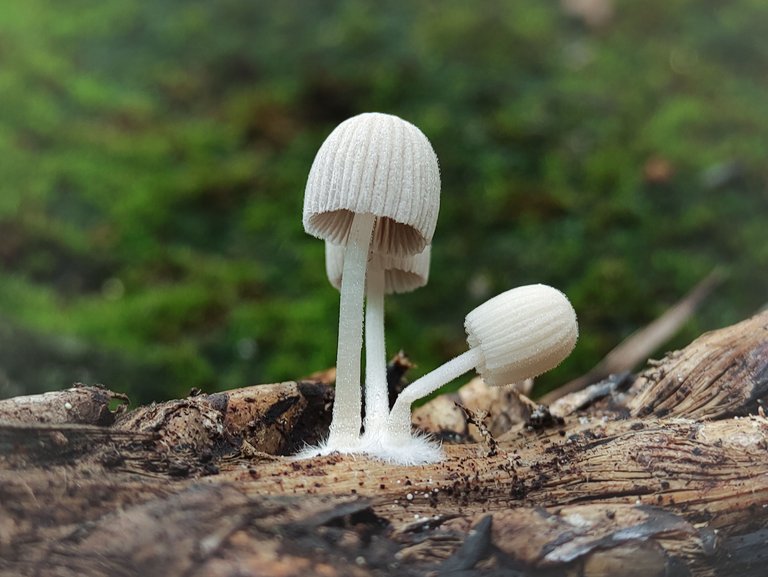 Next Sunday, we plan to go there again. But before that, I have to clear my phone's storage so I can fill it with fresh mushrooms later. May the weather and nature favor us!
---
This is my contribution to #FungiFriday hosted and curated by @ewkaw.
All of the images here are my own work, taken with Xiaomi POCO NFC smartphone and an assembled external macro lens.
---
---