I would say who drew this caricature several years ago was reflecting on the frenzy that started at the end of the last century in tagging items which makes it easier to count them in the inventory taking and track their movements which swiftly moved to tag livestock and wild animals, some used the tagging to monitor the behavior of the tagged living organs, their reaction to the events surrounding them, and even their overall living, and living cycle: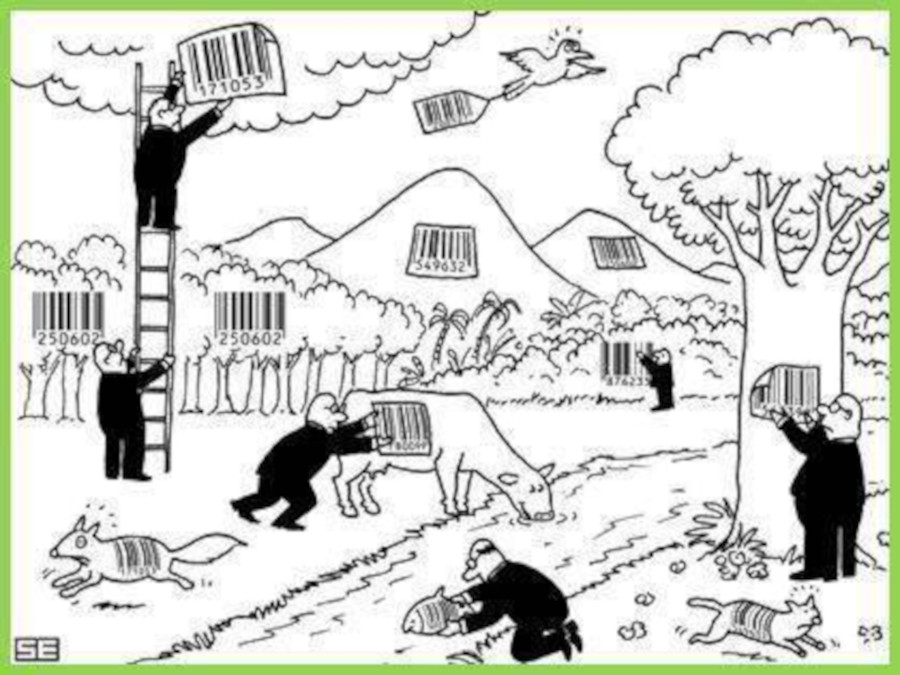 Haven't we now moved steadily into tagging other humans for the same purposes as above under the same pretext? Let that sink in.
Image source from a post shared in 2013: New Syria FB page.
---