Greetings dear friends of the Hive platform, welcome to my blog. In this post I will show a series of photographs of some small praying mantises that live on some of the plants in my garden.
Saludos estimados amigos de la plataforma Hive, sean todos bienvenidos a mi blog. En el presente post mostraré una serie de fotografías sobre unas pequeñas mantis religiosas que hacen vida en algunas de las plantas de mi jardín.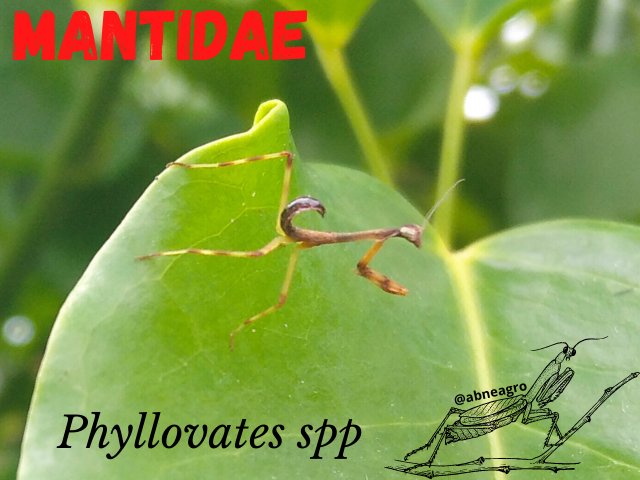 Praying mantises are truly fascinating living beings. These insects are considered sacred by some cultures and have been inspirational in certain martial arts such as Kung Fu. In the world there is a great diversity of mantises, so we can find them with different colors, sizes and morphologies.
Many of these invertebrates use surprising designs that they have acquired over time to resemble leaves, branches or may have some coloration similar to the flowers in which they are usually waiting for prey to serve as food; this evolutionary adaptation is called Crypsis.
Las mantis religiosas son seres vivos realmente fascinantes, estos insectos son considerados sagrados por algunas culturas y han sido inspiradoras dentro de ciertas artes marciales presentes en el Kung fu. En el mundo existe una gran diversidad de Mantodeos, por lo que podemos encontrarlas con diversos colores, tamaños y morfologías.
Muchos de estos invertebrados utilizan sorprendentes diseños que han adquirido a lo largo del tiempo para parecerse a hojas, ramas o pueden tener alguna coloración similar a la de las flores en las que suelen esperar a las presas que les sirven de alimento; esta adaptación evolutiva se denomina Cripsis.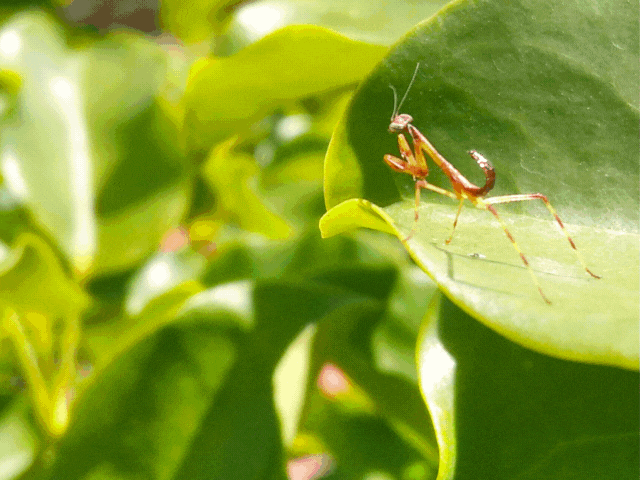 The insect I took some pictures of belongs to the family mantidae and to the genus Phyllovates. It is clearly a small nymph, since it still presents a very small size and does not have any of the features of adult specimens.
On the other hand, it is important to point out that this type of arthropod does not represent any danger to humans. These insects do not possess any type of biological mechanism with which they can put our life in danger, although if the praying mantis is of large size, it can pinch our skin, but more than that it will not be able to hurt us.
El insecto al que le tomé algunas fotografías pertenece a la familia mantidae y al género Phyllovates. Claramente se trata de una pequeña ninfa, ya que aún presenta un tamaño muy pequeño y no posee ninguno de los rasgos propios de los ejemplares adultos.
Por otro lado, es importante destacar que, este tipo de artrópodo no representa peligro alguno para el humano, son insectos que no poseen ningún tipo de mecanismo biológico con el que puedan poner nuestra vida en peligro, aunque si la mantis religiosa es de gran tamaño, puede llegar pellizcar nuestra piel, pero más de eso no podrá lastimarnos.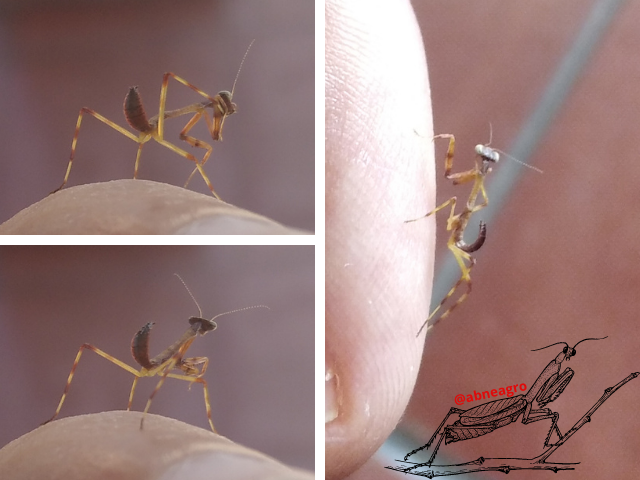 This curious praying mantis was quite friendly, since when I approached to photograph it, it did not hesitate to climb on my hand, moment in which I took the opportunity to take some pictures of it. After appreciating its beauty, I returned it to the plant where it lives, all this is part of respecting other forms of life, something I have encouraged throughout my little more than 2 years on this platform.
Esta curiosa mantis religiosa era bastante amigable, ya que al acercarme para fotografiarla no dudo en subir a mi mano, momento en el que aproveché para hacerle algunas capturas fotográficas. Tras apreciar de cerca su belleza, la devolví a la planta donde hace vida, todo esto forma parte de respetar a las demás formas de vida, algo que he fomentado a lo largo de los 2 años que llevo en esta plataforma con cada una de mis publicaciones.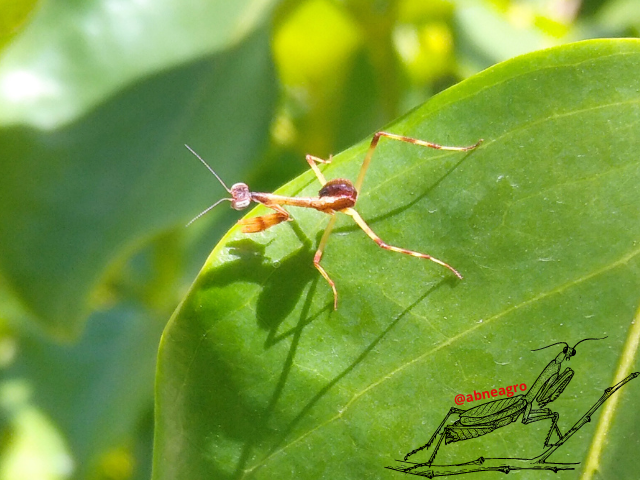 Like many living beings, praying mantises are very delicate, since many times temperature changes can cause their populations to decrease, especially when we talk about the humidity factor. This last point is key for those people who want to have one of these arthropods as pets, something that is very common due to the fact that their care is relatively easy, even so, it is necessary to know the species to know what percentage of humidity or temperature is optimal for their survival.
Como muchos seres vivos, las mantis religiosas son muy delicadas, ya que muchas veces los cambios de temperatura pueden hacer disminuir a sus poblaciones, sobre todo cuando hablamos del factor humedad. Este último punto es clave para aquellas personas que quieran tener a uno de estos artrópodos como mascotas, algo que es muy común por el hecho de que su cuidado es relativamente fácil, aún así, es necesario conocer a la especie para saber qué porcentaje de humedad o temperatura es la óptima para su supervivencia.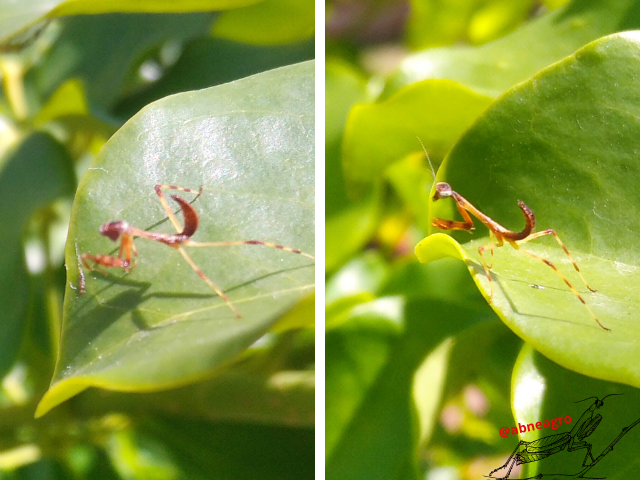 The diet of these specimens is based on other invertebrates, which means that they may feed on insects, arachnids or small vertebrates such as certain reptiles. A member of the order Mantodea will feed according to its size, so if the mantis is very small it will only select smaller insects.
La alimentación de estos ejemplares va en base a otros invertebrados, lo que quiere decir que pueden alimentarse de insectos, arácnidos o también de pequeños vertebrados como ciertos reptiles. La presa que suelen escoger dependerá de su tamaño, por lo que si la mantis es muy pequeña solo se alimentará de pequeños insectos.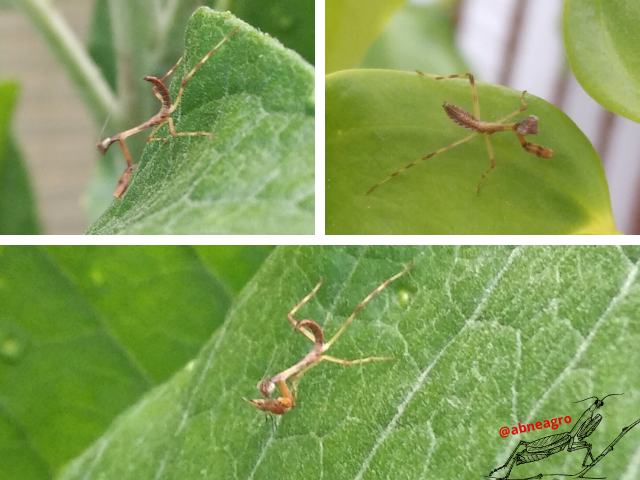 A remarkable point of these invertebrates is their excellent role in terrestrial ecosystems, where they are one of the best biological controllers that exist on the planet. Each of their species has a high efficiency when capturing other organisms to feed; the constancy, subtlety, patience and perseverance that characterizes them, makes them formidable and truly admirable beings.
Un punto destacable de estos invertebrados es su excelente papel en los ecosistemas terrestres, en donde es uno de los mejores controladores biológicos que existe en el planeta. Cada una de sus especies posee una alta eficiencia cuando se trata de capturar a otros organismos para alimentarse; la constancia, sutileza, paciencia y la perseverancia que tanto los caracteriza, los convierte en seres formidables y realmente admirables.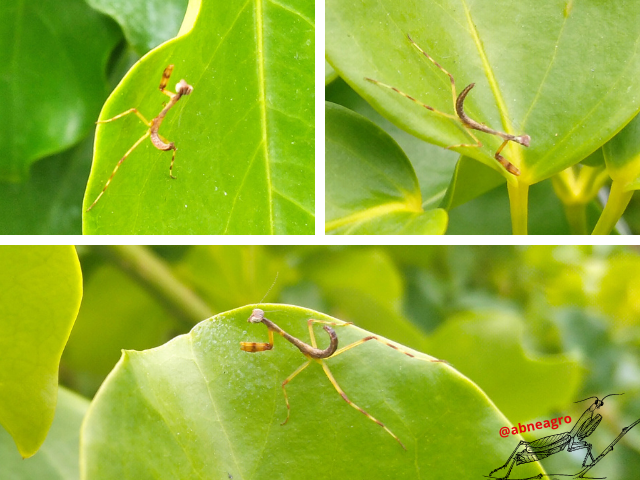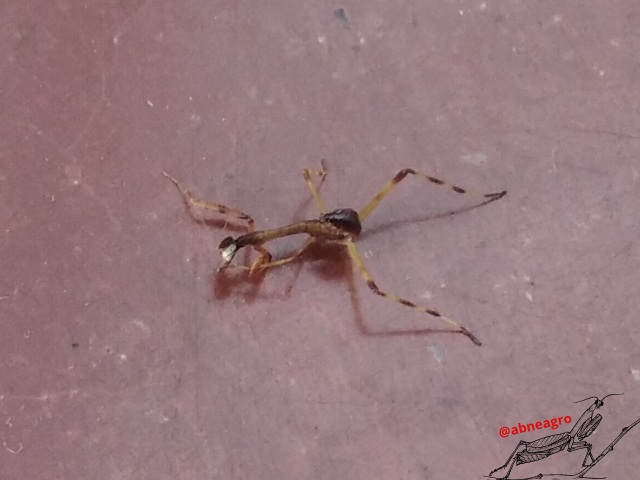 Always remember to respect nature, each biological component has its work within the various ecosystems present on our planet, so the lack or absence of any of them, can generate environmental imbalances and the subsequent extinction of other species, all of them are among us for a reason and not by chance, however unpleasant they may seem to us, they are living beings full of fascination and beauty when observed or studied with due respect.
Recuerden siempre respetar a la naturaleza, cada componente biológico tiene su labor dentro de los diversos ecosistemas presentes en nuestro planeta, por lo que la falta o ausencia de alguno de ellos, puede generar desequilibrios ambientales y la posterior extinción de otras especies, todos ellos están entre nosotros por alguna razón y no por casualidad, por muy desagradable que nos parezcan, son seres vivos llenos de mucha fascinación y belleza cuando se observan o se estudian con su debido respeto.
Thanks for reading!

All photographs presented in this post belong to the author @abneagro. The photos were taken with a Redmi 8A mobile device and edited with the canva application.
Todas las fotografías presentadas en este post pertenecen al autor @abneagro. Las fotos fueron realizadas con un dispositivo móvil Redmi 8A y editadas con la aplicación canva.