Hello everyone, good morning I hope you are all well, in general I like to recreate and analyze structures and objects that may catch my attention, in this case I tried to recreate at a scale of 1:50 one of the Panama metro stations,as an architecture student, we have to learn the behavior of many of the structures that we see every day. the purpose for which you carry it out by to understand and analyze the roof structure.

Own images
In this case it is a roof type spatial structure, which can be surprising as a structure with these characteristics can support a huge weight and its distribution which can be opened to large lights, other than that it looks splendid.
Own images
At first glance it seems to be so light aglo, as if it were weak but appearances can be deceiving they are super strong and light.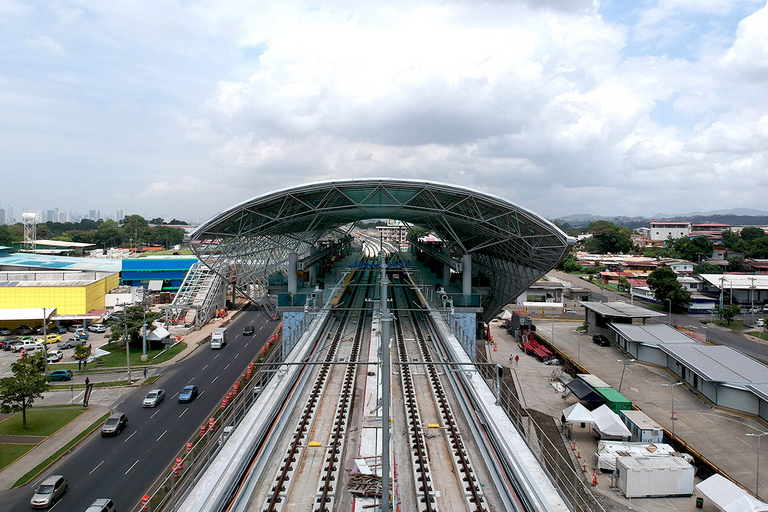 Reference image
https://www.onddi.com/proyecto/metro-panama/
Estructuras Espaciales
Hola a todos buenos dias espero que todos se encuentren bien, por lo general me gusta recrear y analizar estructuras y objetos que pueden llamar mi atencion, en este caso intente recrear a una escala de 1:50 una de las estaciones del metro de Panama,como estudiante de arquitectura nos toca aprender el comportamiento de muchas de las estructuras que vemos a diario , el objetivo por el cual lo lleve a cabo por para comprender y analizar la estructura del techo.
En este caso se trata de un techado tipo estructura espacial, la cual puede ser sorprendente como una estructura con estas caracteristicas pueden sostener un peso enorme y su distribucion la cual puede abrirse a grandes luces, fuera de eso que luce esplendida.