Unidentified flying objects (UFOs) have been spotted for a long time. Some indications in artwork suggest hundreds of years, if not thousands of years if we interpret the stories, tales and myths of old that way.
But with video evidence, we can see that there are objects in the sky that maneuver by superior technology to what we currently have on display in society. And the Navy admits these objects exist, at last.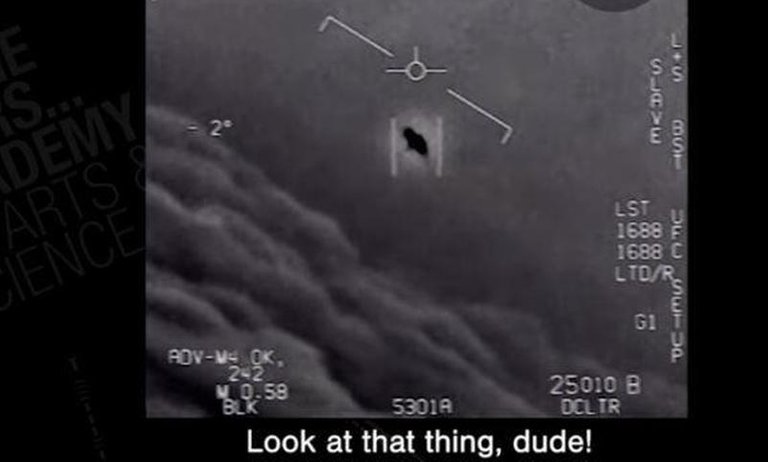 Source
Instead of calling them UFOs, they are Unidentified Aerial Phenomena (UAP). The Pentagon released files from Advanced Aerospace Threat Identification Program (AATIP), which cotnaind videos they didn't want to get out, saying they were "never officially released to the general public."
Pilots who reported the sightings first suspected a top secret drone program. But given the aerial maneuvers, this was ruled out quickly. Check out some of the footage yourself:
The Navy's Deputy Chief of Naval Operations for Information Warfare Spokesman Joseph Gradisher confirmed that the videos are genuine. They aren't necessarily alien, which the Navy stresses.
Either way, there is advanced technology being demonstrated. Who created it or is using it is unknown. But the existence of such objects is known, and with all the evidence over the years, it's good that the Navy isn't denying reality that is laid bare.
---
References: