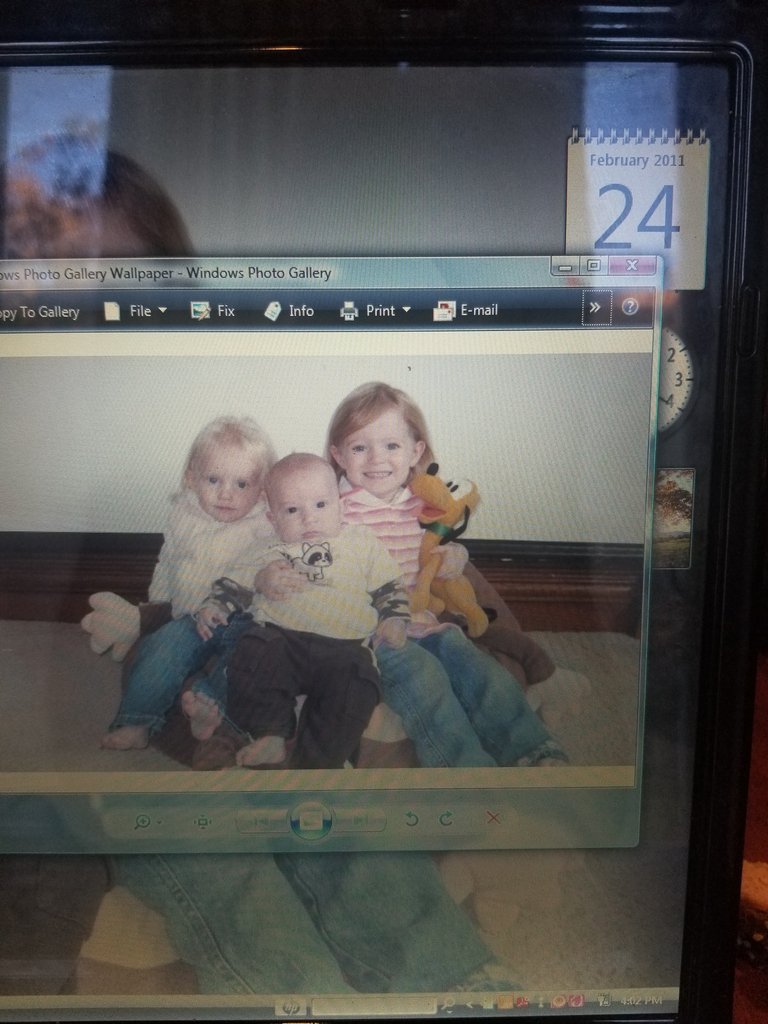 About 11 years ago, our family computer called it quits. At the time, I had just given birth to my 4th child. My oldest baby was only a little over 4 at the time, and so I was busy and exhausted. For some reason, getting a replacement cord for the computer became an elusive task. At the time, it was literally easier to buy another computer than to find a new cord for my old laptop. It was an HP DV9500. I had mentioned this problem to my brother, who gave me a spare cord that he had, but it wouldn't charge my laptop. Where was Amazon back then???
Looking back, I ask myself why I didn't contact HP or Best Buy or Wal-Mart, or any other place that might carry a cord. I blame it on being extremely busy as a mother, and me thinking maybe I could get a free replacement under some kind of warranty.
Fast Forward to 2021, and me being a mother of 6 now. I was homeschooling/virtual school my youngest two kids with their schoolwork. It had been an extremely stressful week with me wanting them to accomplish more school during the day than what they were willing or able to do. I tried something new: instead of yelling like a crazy mother, I decluttered. I happened across my old laptop that I had put back in its original box. I opened it up and dreamed about retrieving the memories that must be stored there.
A light bulb came on! Why not try searching the internet for a replacement cord? It is much easier to find things now than it was 10-12 years ago. I did a search with my computer model number and results immediately populated. Within 5 minutes, I was able to check the back of my computer for the proper specs, find and order the part on Amazon. I found it for less than $15 with free, next-day shipping.
When the cord arrived, I plugged it in, and saw the glorious blue light showing me that the cord was working and compatible! I powered it on, and searched for pictures or videos. THERE WERE NONE!
Deflated, I scrolled through all the folders and documents. I came to the recycling bin and opened it. It had not been emptied and there were over 8 GiGs of pictures and videos of my first four kids, including my brand new baby. My oldest is now 15, and that brand new baby is just over 11.
All mothers will surely understand the joy of retrieving these lost treasures. Listening to the kids talking as toddlers, watching them interact with their siblings on the trampoline, interacting with a new baby, sisters jumping and holding hands in the living room were all little gems that I found. I can safely move them over to an external hard drive now. I hope you enjoyed the little miracle in my life this week.