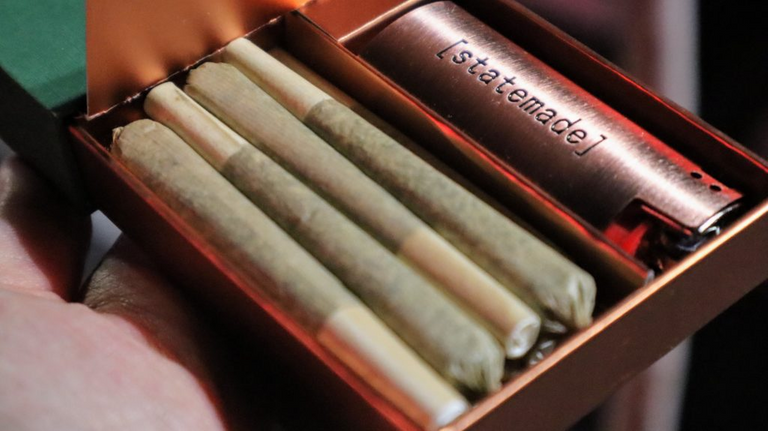 Read "MedMen!! $60 + $40 = $12X" on TravelFeed.io for the best experience
---
---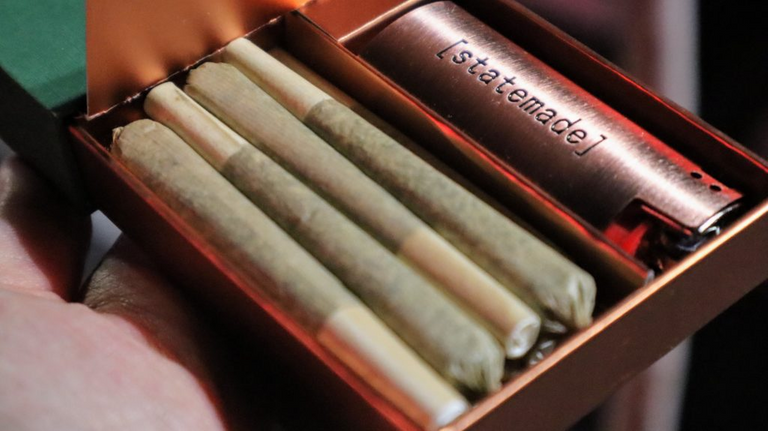 ---
Oh man, this MedMed store took my understanding of the 'medical marijuana' to the next level.
Whoa! This is quite weird to stroll around the city and can smell weed every now and then. Also, it's quite interesting to see the fancy/mid-level and all the not-quite-well looking medical marijuana shops all around Las Vegas.
Not that I have never seen one. I have always seen a few in California how and there but really never that many! Just a minute walk from the most affordable hotel to 'Harmon Square' where we had our first meal in Las Vegas at the Classic White Castle and where this fancy looking medical marijuana shop located.. 'MedMen'
MedMen Cannabis Dispensaries
MedMen is a publicly-traded, United States-based cannabis company. The company operates in Arizona, Illinois, California, Nevada, New York, and Florida.
Funny enough, I have never seen one in California but instead, we fly all the way to Las Vegas, Nevada to find one. Now that it was just there, we sure would not ditch the opportunity to go check it out a bit closer.
21 years of age checked and we're good to go into MedMen Cannabis Dispensaries
I was amazed by how nice the setup and all the designs/packaging. MedMen Cannabis Dispensaries offer the pre-rolled joints, Vaporizers, the flower itself, some fun stuff like honey, apparel and the whole fridge full with cannabis-infused drinks. Once again, all these have such amazing packagings.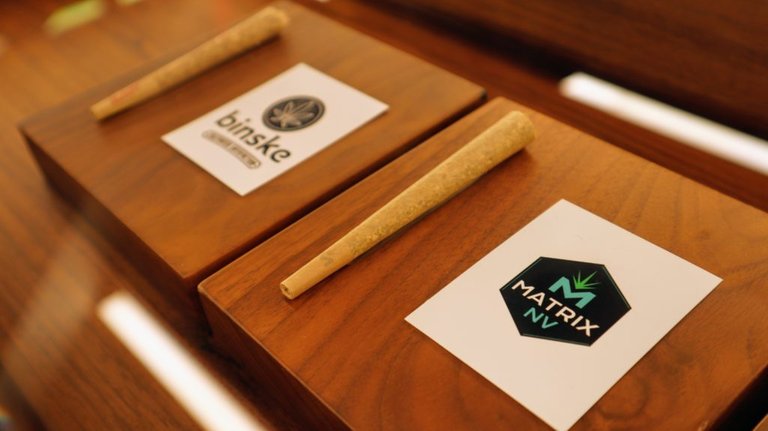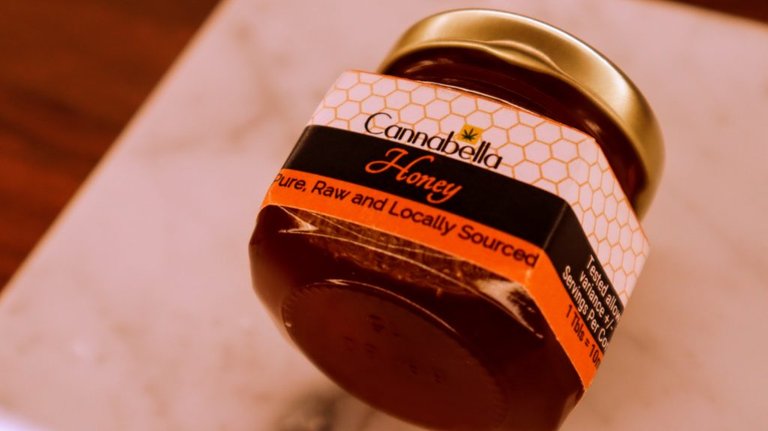 What Is Cannabis?
Honestly, I have tried smoking, consuming a bit now and then but I have no idea about it in depth. Though I know some basic like its types Sativa vs Indica, CBD vs THC and that's pretty much it.
Cannabis produces chemicals known as cannabinoids that mimic compounds produced in the human body and are credited with addressing a wide-spectrum of conditions, such as nausea and vomiting, chronic pain and insomnia. The most common cannabinoids are THC (tetrahydrocannabinol) and CBD (cannabidiol). -MedMen-
THC reduces nausea, increases appetite and is effective in pain relief. This is the one all the kids love as it get you high.
CBD has anti-inflammatory properties and is believed to have no psychoactive effects.
We bought some products at MedMen Cannabis Dispensaries
Not that we see this type of place everyday or everywhere so... Kev is quite excited and grabbed a fancy box of pre-rolled joints and a cannabis oil vaporizer
[statemade] Pre-rolls ($60)
We got a box of pre-rolls 'ZEN' by [statemade]. Comes in such a well-made box and a nice looking lighter. Almost cried when we gotta leave the the lighter case behind at Las Vegas airport because we couldn't get the lighter out of it. #shame!
Kev says, compared this good looking pre-rolls to the Californian-made, the quality of this Nevada-made is still way far behind. Me? I don't know sh#$% about all this. I took a hit, it made me cough and I'm done with it forever.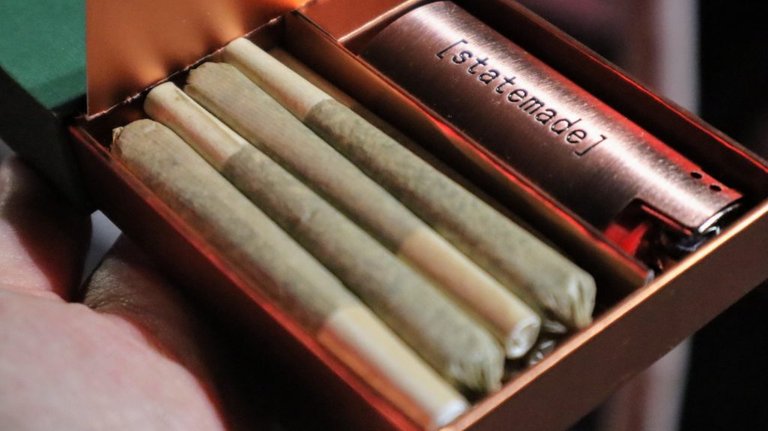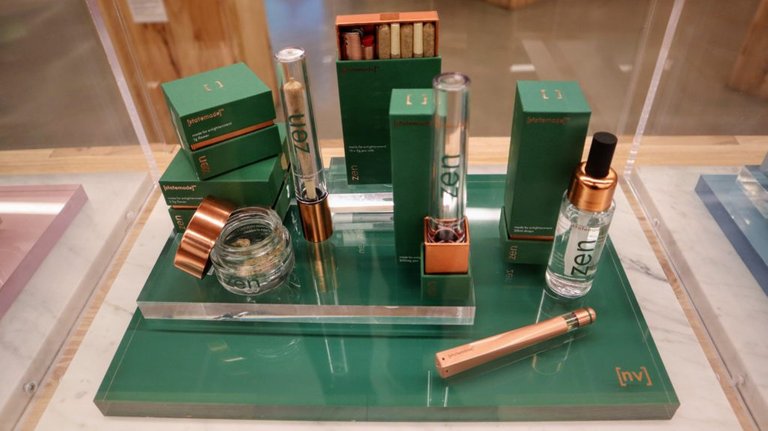 Disposable DomPen cannabis oil vaporizer ($40)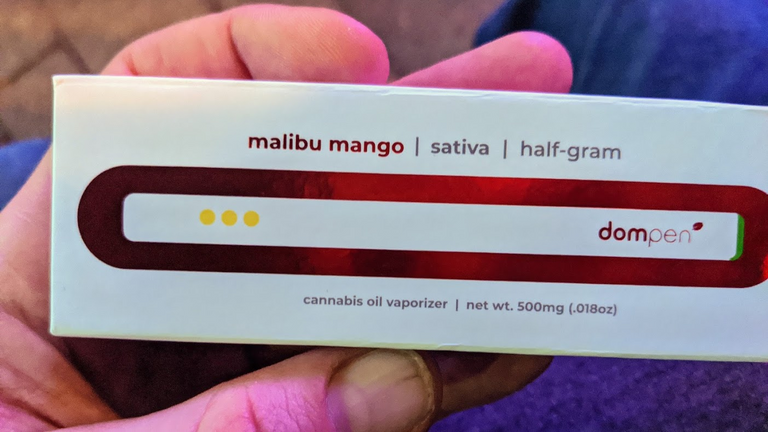 Crazy States Taxes
$60 + $40 = $12X
What a calculation on earth would not make sense that much would be in the US. I'm seriously shocked every time when I purchase something and the number turns out to be so outrageous. Just like this time at MedMen Cannabis Dispensaries, instead of whatever it's supposed to be, the bill was $12X - Not that we're high but people forget exact numbers overtime.
Retail marijuana is subject to the following taxes:
15 percent excise tax on the wholesale sale; paid by the cultivator
10 percent excise tax on the retail sale; paid by the retail store
Retail sales tax at the local rate
I mean, it's a fun experience to walk around MedMen Cannabis Dispensaries or any other Medical Marijuana stores, and see how serious they're serious about all this stuff.
I myself have never felt like I needed one so I have never purchased it and I don't think I would ever. Though, to go check it out when it's already there in front of me or to take a hit when someone already hands it in front would never hurt.
After the visit to MedMen Las Vegas
If you're in the States and pass by one of these MedMen Cannabis Dispensaries, maybe go amaze yourself like I just did? :)
If you end up going to the exact MedMen location we went to, Las Vegas - The Strip (Paradise & Harmon), I would totally recommend you check out these delicious munchies just steps away : Epicly unique pizza or the first USA's fast-food chain offers easy-to-eat mini sliders seen on Harold and Kumar go to White Castle the movie.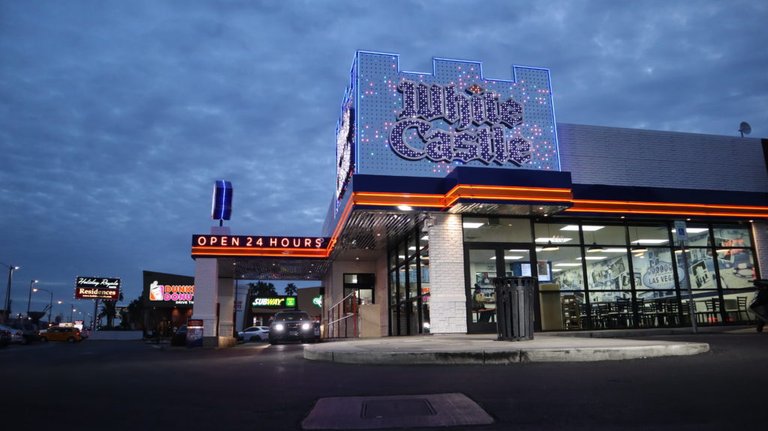 Las Vegas Accommodation tips:
A quite affordable hotel 10 mins walk to the Las Vegas strip but honestly, The city has this weird tax they collect from hotel guests per room per day around $28-$50 besides paying for the room itself so watch out!
Airbnb seems like the way to go if you're traveling on a budget. If it's your first time using Airbnb so, here's a $55 travel credit!
MedMen Las Vegas - The Strip (Paradise & Harmon)
Located in: Harmon Square
Address: 4503 Paradise Rd suite 210-240, Las Vegas, NV 89169, United States
Hours: 24/7
Official site: https://www.medmen.com
㋡ Get $55 TRAVEL CREDIT
㋡ Shop smart with this extension
㋡ GET PAID to Google Search
㋡ EARN CRYPTO while browsing
🎥 Check out all MY GEAR
---
All copy and photos are original content by me.

TO SUPPORT WITH LOVE 💙 PLEASE SUBSCRIBE!!! TO MY SUPER DUPER AWESOME CHANNEL :)
---
View this post on TravelFeed for the best experience.