Read "Exploring the biodiversity in the Cape Floral Kingdom – smallest and most sensitive on the planet" on TravelFeed.io for the best experience
---
Greetings and welcome to another edition of The Shape of The Cape with your host Julescape. I have been constantly amazed by the curiously prehistoric-looking plant life to be found on my adventures and explorations here on the south Cape coast of Africa. So I want to discuss the Cape Floral Kingdom, one of the six floral kingdoms that make up the entire planet. Not only is the Cape Floral Kingdom the very smallest of the six but it is also the most diverse in number of plant species, and also one of the most endangered.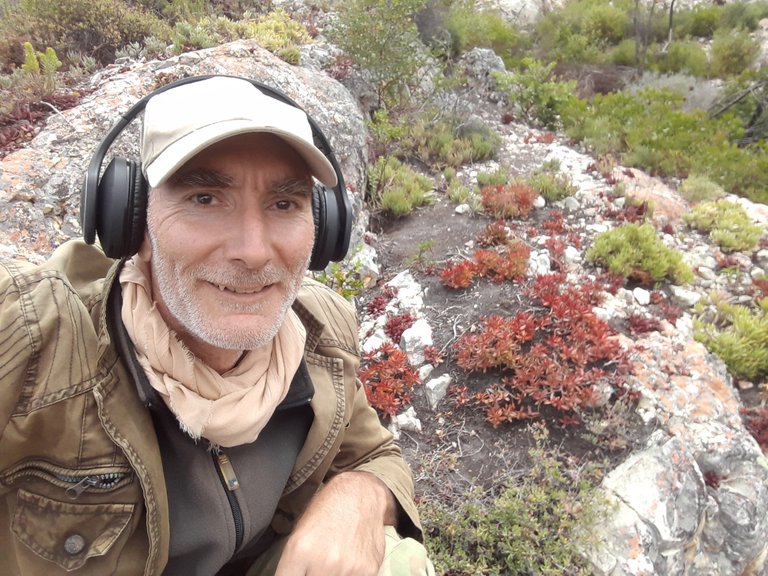 Learned botanists have studied the world's floral species and come up with a division of six regions of unique flora on the planet, and here on the south Cape coast, we have the rarest of them all. Apparently the plants look so prehistoric because they are. This little region on the southernmost coast of Africa was not wiped out by the last ice age over 10 000 years ago, as the northern hemisphere was and the rest of the planet. As a result the plants from back then survived and still exist, and that is what I'm finding here now on my exploration of the rugged undeveloped coastline.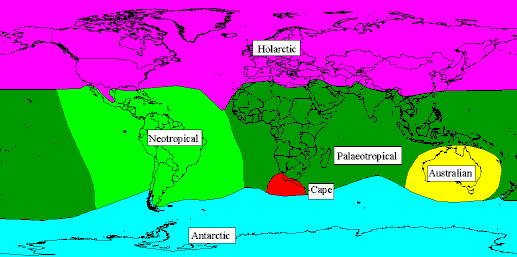 source:https://www.southafrica.to/nature/flora/definitions/floralKingdom.php
The actual region that is home to these prehistoric plants stretches from Cape Town, about 550km to my west, all along the coast, until the next province border, about 50km to my east. I have seen the same plant life all along this coast, including in Cape Town, upon Table Mountain, for those of you who know the Mother City (as CT is called).
The plants here look small and rugged and seem to be able to survive on almost nothing. The soil is infertile in regions, being a coastal sandy type, and there is limited water in what is sometimes semi-desert area, and the region is subject to occasional fires. Amazingly many of the plant species are germinated by fire, having learned how to adapt to the presence of fire in their life cycles. And these little fossil-like plants are endemic to the region, which means you won't find them anywhere else on the planet.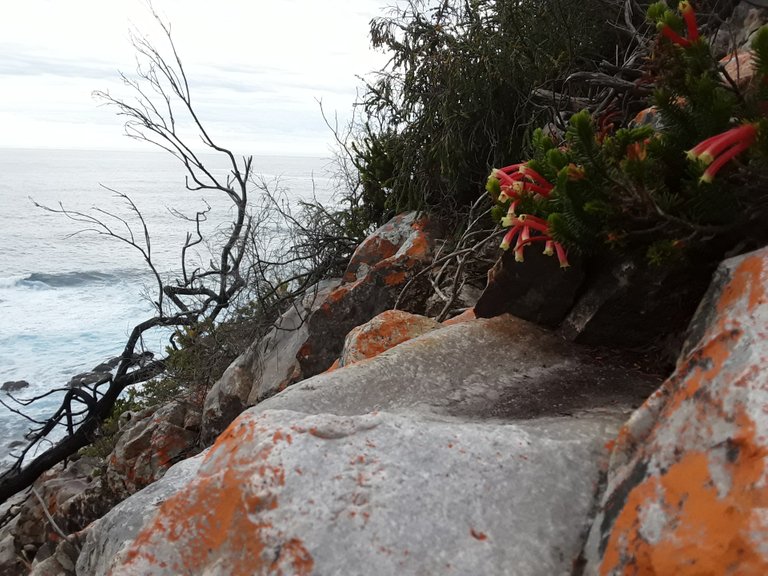 And they may be extinct soon too, as development encroaches and climate shifts. This is thus known as a "biodiversity hotspot". Can you imagine that there are as many little insignificant species of plant types here in this small region as in the entire Amazon jungle. This region is "home to the greatest non-tropical concentration of higher plant species in the world, the region is the only hotspot that encompasses an entire floral kingdom, and holds five of South Africa's 12 endemic plant families and 160 endemic genera" according to Wikipedia's page on the Cape floristic region.
Tragically this entire floral kingdom is endangered, and could be wiped out due to being so delicate. Numerous other alien invasive plants have been introduced over the centuries by settlers and they grow like weeds and are over-running the entire floral kingdom. The authorities try to cut them back but they are monstrous in their invasive nature – Pine, Gum, Eucalyptus, Wattle, Blackwood to name the main trees brought in before we knew better. Now we are drowning in them and they are throttling the indigenous Protea and Erica to the point of extinction.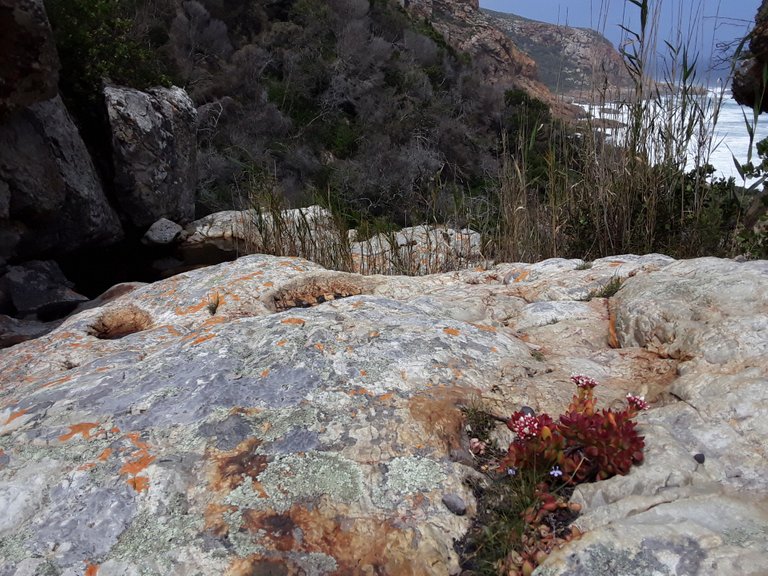 So my photos of these little unassuming prehistoric plants may be worth more than I realize in years to come, much like the lion, elephant, rhinoceros, giraffe and so many other African legends, that are all slowly becoming endangered and extinct due to illegal hunting by unscrupulous hunters (Chinese mostly – dog eaters who will eat you too in years to come, suckers.)
Anyway, this Cape floral kingdom is a biodiversity hotspot and under serious conservation, constantly fighting immoral developers and hunters. The pursuit of money will destroy this planet's species, one at a time, and the floral species that I see here today are lesser known and insignificant because they are so small, compared to the lion or elephant. But they are all going to be extinct, perhaps some even in my lifetime.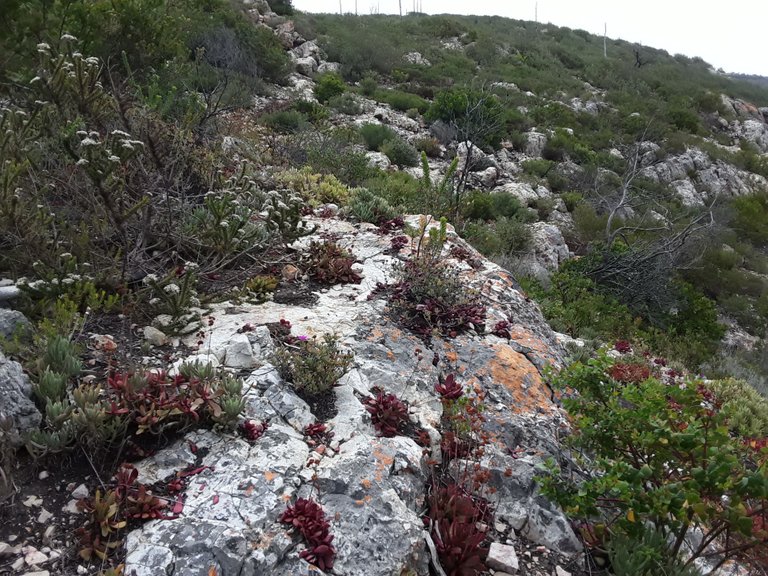 In fact this Cape Floral Region is now a "protected area" and World Heritage Sight in parts. The government is attempting to preserve the flora from those abusive capitalists who ride roughshod over what are in fact the equivalent of gems lying on the ground at our feet. Flowers are like gems, providing beauty and color, albeit fleetingly. But they will not last like stones do. When they go extinct you will never see them again and a part of the treasures of the planet will be lost to us.
So if you want to see a vanishing plethora of species – not just one or two plants but an entire floral kingdom – then come visit the south Cape coast of Africa before it's too late. You will still see lion, elephant, giraffe and of course the Protea - prehistoric national plant of South Africa...while they last.
---
View this post on TravelFeed for the best experience.