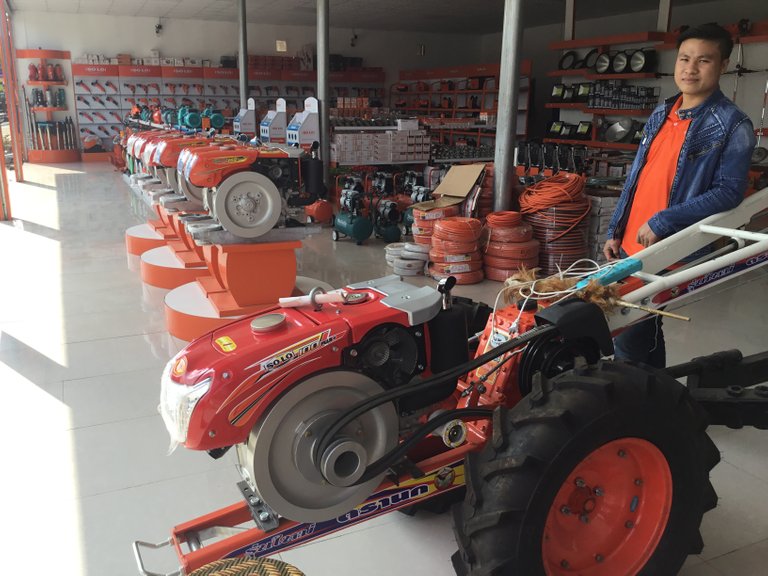 I always thought shopping was an annoying until I started going to Home Depot. I was remodeling the inside of my old sailboat so we would go there almost every day. In Thailand they have HomePro, but in Laos, this is about as good as you're going to find for a hardware shop.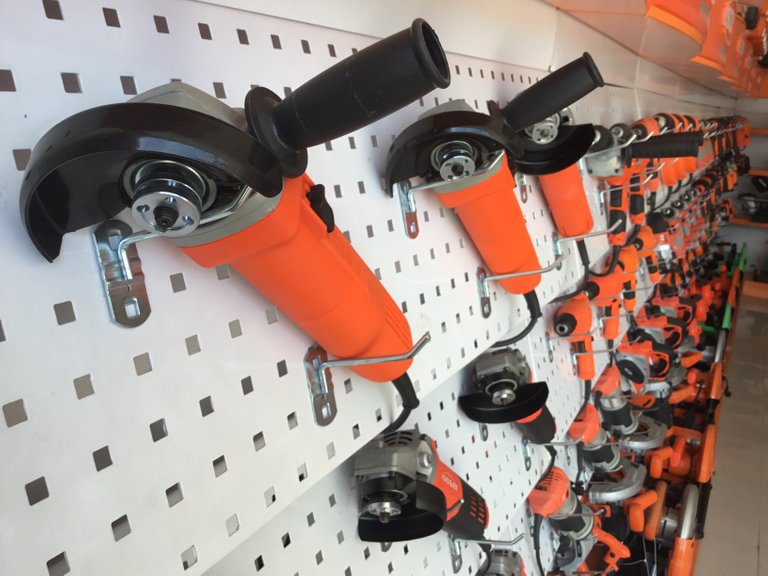 Cutting tiles is dangerous as hell. I don't know if I would trust a Chinese grinder. It sounds like I'm looking for a gay app to hook up with Asian dudes.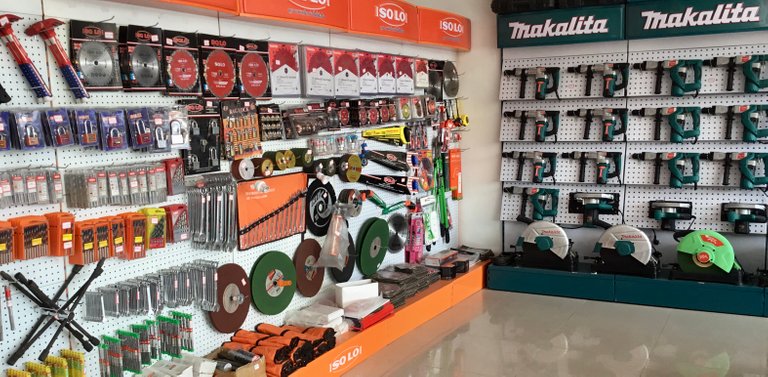 I've never seen or heard of IQSOLI. I've seen Makalita my entire life though. It seems like some tools are the same everywhere.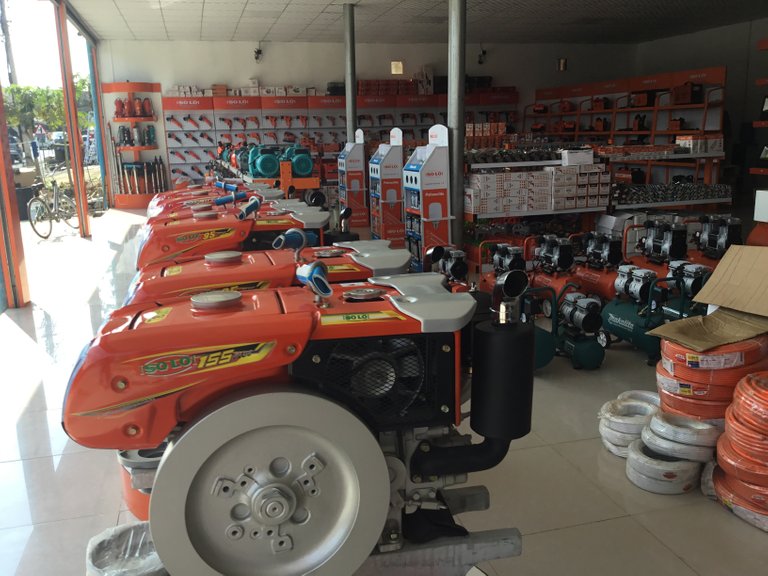 There are still lot's of farmers in Laos so their main item were these tilling machines. Some people still use buffaloes instead of this machine.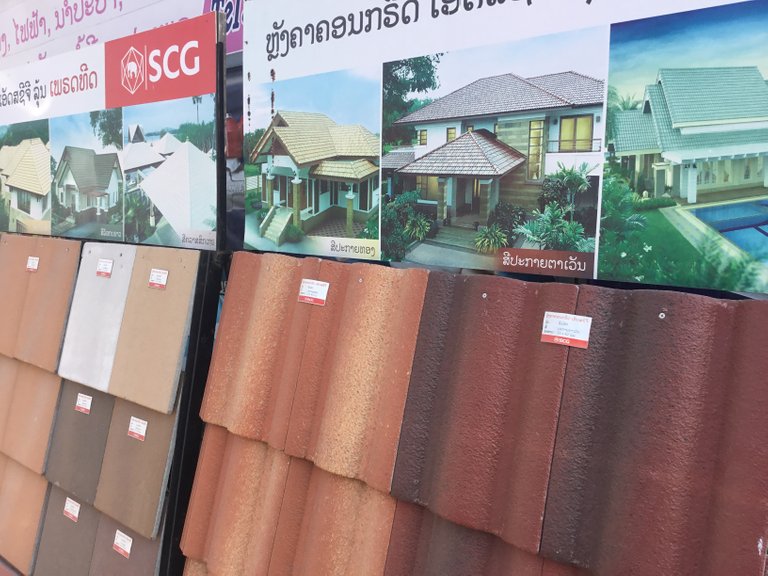 These are just normal roofing tiles, but I want to bring Elon Musk's idea of making each one of these tiles its own individual solar panel charging the home's battery here to Laos and Thailand. I made a Facebook page to better describe my vision. You can see it here: Solar for Siam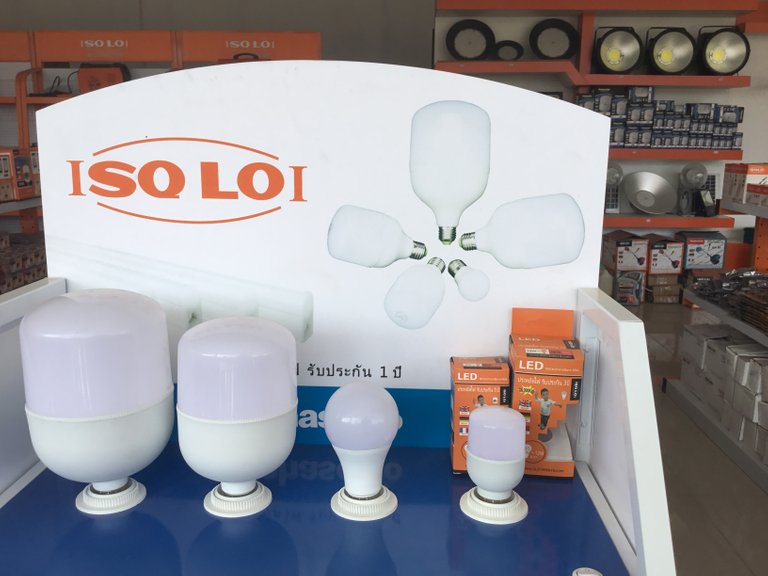 I'm really happy to see LED is mainstream everywhere now. Ten years ago they were very expensive and took a lot of convincing people to convert. Even when they were expensive, the LED lightbulbs would only take a few months to pay for themselves in the reduced electricity bill and are still working fine today.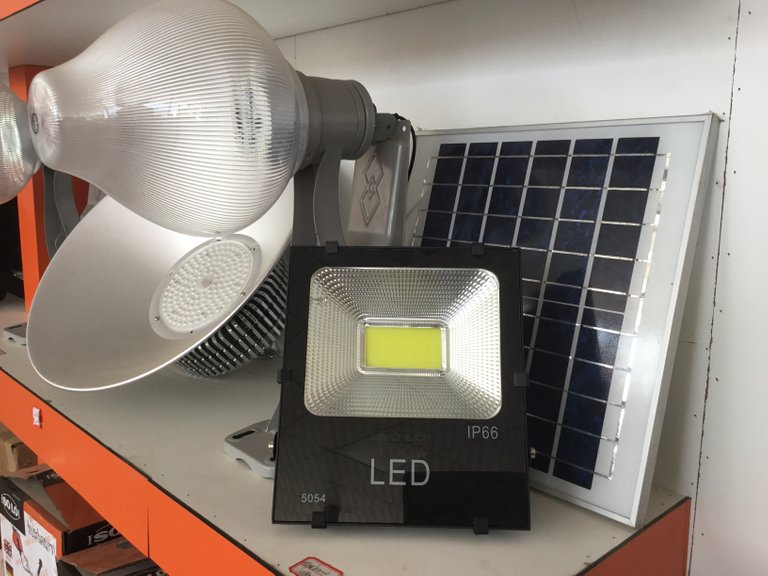 This solar lighting kit cost's around $45. I don't think a lot of people are going to buy this. It's a lot of money for just one light and looks pretty old school. Elon Musk really has the right idea about solar powered homes. They need to look exactly like the other homes. These old school looking solar panels just look horrible. Solar power needs to blend in. It needs to be invisible if the average person is going to use it. I'm still happy to see it being adopted here though.
Thank you for going hardware shopping with me in Laos. I hope everyones New Year goes well!
先生 เจ
Jeremiah Lee Custis
Personal Facebook Page:
https://Facebook.com/JeremiahCustis
Personal Youtube Channel:
https://www.Youtube.com/user/JeremiahCustis
Tavel Blog:
https://travelfeed.io/@jeremiahcustis
Personal Blog:
https://Steemit.com/@JeremiahCustis
Thai Language Blog:
https://Steemit.com/@TeachinThai
Solar for Siam NGO Facebook Page:
https://Facebook.com/SolarforSiam
Language Camp Facebook Page:
https://Facebook.com/LuangPrabangLanguageCamp
Let's help science together!
https://App.Boid.com/u/CPU4Good
Conversation Gaming Facebook Page:
https://Facebook.com/ConversationGaming
Conversation Gaming Youtube Channel:
http://www.youtube.com/channel/UCkxwjbgN0Js4vM-tiSvVMIA
SplinterLands (The Best Blockchain Game):
https://steemmonsters.com?ref=jeremiahcustis
Instagram: https://Instagram.com/JeremiahCustis
TikTok: @JeremiahLeeCustis
Discord: 3438
Telegram: @JeremiahCustis
Skype ID: JeremiahCustis
Zoom ID: JeremiahCustis