How long have you been on Steem? How much Steem have you earned?
Got a brain?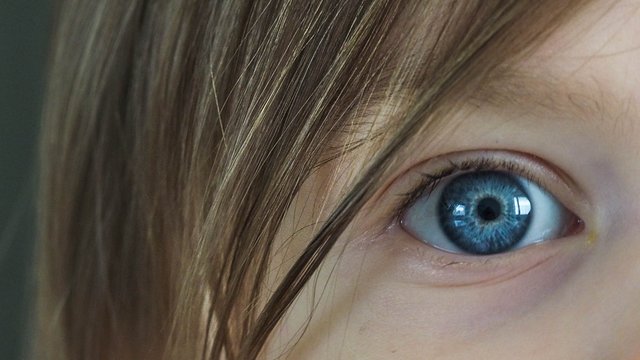 In the field of crypto-currencies, the unique properties of STEEM make it both "smart" and "social"compared to others, such as bitcoin and ether. This stems from two new token features. The first is a pool of tokens dedicated to incentivizing content creation and curation (called the "rewards pool"). The second is a voting system that leverages the wisdom of the crowd to assess the value of content and distribute tokens to it. These two unique properties when combined are referred to as Proof-of-Brain, which is an entendre based on Proof-of-Work
While as described in the Blue Paper of 2017, proof-of-brain has pretty much failed on Steem, it has been quite successful in other ways. If we think that the main idea of PoB is to be able to mine tokens through usage of our brains, what does that say about those who have failed to adequately earn Steem tokens? Did Steem fail or did they?
This isn't some snarky go at people who complain about not earning, it is actually a question asked in earnest as if we are actually looking to earn, then we must consider our blogs as businesses - and a business that fails to earn is generally one not suited to operate in the current environment or climate.
I have said for a couple years now, Steem isn't currently for everyone and even though anyone can join, many may not be well suited to what Steem currently is and what it offers. Of course, this is becoming less true over time as new experiences like the SCOT tokens and themed interfaces are added, but even then it isn't for everyone.
There is an intelligence test on Steem.
I was talking about complexity as a hurdle to investing as in general those who invest are likely to need to do more work somewhere than those who consume, and earning on Steem is similar. Sometimes I wonder just how easy people think earnings to be generated anywhere if they expect that no matter what they do or produce should get rewarded.
I believe that in many ways, those who do actually get rewarded significantly and consistently on Steem have actually proven that proof-of-brain in some capacity works as they have managed to create a way to earn significantly and consistently - Should everyone earn similarly?
Even if people did earn similarly on Steem, quite soon there would be growing discrepancies between because people use their resources differently and of course, have different life positions with which to contend. If everyone was given 100 dollars right now, it would be used in many different ways - this is no different on Steem.
Also, this is no different to the way people use the skills and resources they have available to them - the decisions we make with our brains. We all make different choices in this life as we all carry a unique set of components that influence upon us, and some are more suited to interacting and developing a presence on Steem than others. Is this unfair?
I don't believe so.
This isn't because I am one of the people who am relatively well suited to an environment that requires thought and some writing ability to some degree as well as some social skills, it is because "fair" is a BS term that depends on perspective. Is it fair that I am short and would have to work harder than a tall person to be able to dunk a basketball? Should I attack basketball players who were gifted height and skill?
There are so many ways to earn Steem on Steem over the years yet people still struggle to find a way for themselves. One of the things I do on Steem to earn Steem is be myself. It is not that I am such a great person that "myself" will get support, it is that I have discovered that attracting people who will like/ support me as me is more beneficial and stable than benefiting people I would have to change for to attract.
We seems to sometimes bias what we can't have as more valuable than what we can.
There are new possibilities opening up with the coming hardfork and things will change in various ways if you are paying attention. How many will adapt with the changes and, how many will look to stay the same?
Intelligence is the ability to adapt to change.
Stephen Hawking
If this is an accepted condition of intelligence, what does it say about those who are unable to adapt to Steem? Again, it isn't a space for everyone yet as many aren't suited to the risk aspects of Steem however, most do have the potential to earn on Steem, if they really think about it.
But that requires a brain.
Do you have one suited for adaptation to Steem and if you believe so, where's the proof?
Anyway, I am knackered and can barely write anymore so will head to bed and see what this brings for me to think about tomorrow.
What I do know is that,
the size of the brain is less important than how it is used.
Taraz
[ a Steem original ]