Yesterday morning I woke up and as so many do these days, after scratching myself a little, reached for my phone. It near burned my hand. It had been charging next to the bed for 5 hours yet, was still only at 60% - no wonder I was so itchy.
It is a Samsung S6 and I smashed the screen on it well over two years ago on it and the phone itself is about 3.5 years old. I think it is the longest I have ever had a phone and I would like to say it has served me well, however the last 1.5 years I have barely tolerated the relationship - But I didn't want to part with the cost of a new phone.
Some people see electronics as some kind of investment - I see them as debt collectors. So many people are buying new gadgets and then not too long after, rushing to get the updated versions and then wonder - *why don't I have any money?" These days, the lifecycle is so short that people are replacing their phones before their loan on the old one has expired, which is insanity.
But, rather than cook myself, I went and bought a new phone last night and ended up settling on a Huawei P30 Pro. I say "settle" as if I gave it a lot of thought after doing a lot of research but to be honest, I DGAF about phones as long as they do what I need them to do. I do not see gadgets as some kind of exhibition of wealth or status and I think those who do, are fools. When it comes to which one has the best sound - I don't care - because even if I was an audiophile, I would recognize that phone speakers are always shitty.
However, for the first time...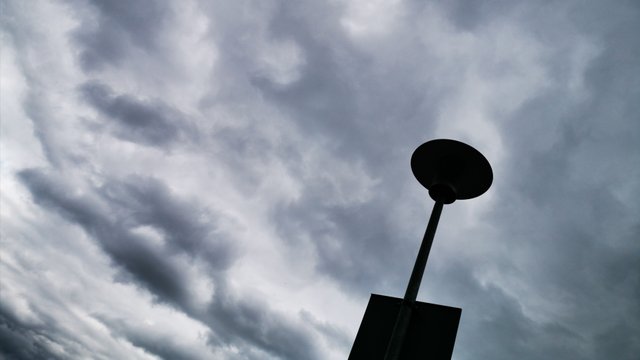 I bought one with a feature that I do want - A half decent camera.
Yep, I know it is going to be much shittier than my actual camera, but I also have had to spend a great deal of time working from my phone over the last year or two and especially for Steem, I use a lot of images. What I am looking to do with this one is to be able to use more "on-site" images without being totally ashamed by the quality of it. While many people might not care in the age of taking pictures of lunch as entertaining content - I do.
I haven't tested it yet.
The camera(s) is meant to be good:
MAIN CAMERA
Quad 40 MP, f/1.6, 27mm (wide), 1/1.7", PDAF, OIS
Periscope 8 MP, f/3.4, 125mm (telephoto), 1/4", PDAF, OIS, 5x optical zoom
20 MP, f/2.2, 16mm (ultrawide), 1/2.7", PDAF
TOF 3D camera
Features Leica optics, dual-LED dual-tone flash, panorama, HDR
Video [email protected], [email protected], [email protected] (gyro-EIS), [email protected]
SELFIE CAMERA Single 32 MP, f/2.0, (wide), 0.8µm
Features HDRVideo [email protected] (I don't care)
I am looking forward to seeing what I can do with a bank of 3 crappy best on the market phone cameras and I think I will do a more detailed post about it later. But from the specs, it seems pretty decent with a f/1.6 thrown in there to boot. I am under no illusions though, no matter how good a phone camera is, they are still no match for real optics at this time - I won't say never though.
Is this phone an investment? Not at all as I don't think it will make me any more money than it cost, but it will facilitate me in continuing on doing what I do and perhaps even bring in some new options over time as I learn what the 3D camera actually does.
In my view, the replacing of equipment with slightly better versions is a consumers fallacy of value and a suppliers dream, which is why they market this shit so heavily. The marketing is aimed to make it feel like we are better off buying what they sell, better people for it. Because you know, if you don't drink Coke - you can't have fun and you can't be an individual unless you have an iPhone like 100 million other people. I was going to get an iPhone, but the price was just too far for me to warrant.
I am cheap.
I am not cheap by nature, I am cheap by necessity - as I see these times in my life as my opportunity to invest in and make it actually count. So many people believe there will always be another opportunity, yet fail to recognize how few people are actually benefiting well from them.
A great deal of the world lives in poverty, and I am not just talking about the third-world countries. 14% of the US is living in poverty, and I would say that the gap between the 1% and the median is very large. The US is the largest consumer of resources on earth - consumption isn't a measure of wealth - they have a 23 trillion dollar debt.
From where does all that debt arise?
But more importantly:
Who got paid.
We all know the answers but it isn't as simple as just saying - the banks.
Something gets consumed, debt instruments get to work - everyone who doesn't own stake gets screwed by swapping what does have value for the valueless - shit like phones and TVs, houses large enough for 25 poverty stricken families to live within, cars on 7-year terms, a hundred subscriptions to entertainment that all offers generic content. And of course the military because -"protect" our borders.
What I wish people would understand is something that took me far too long to comprehend and that is; it is we who have the power because it is we who demand the supply.
It is so simple.
But, people want what they consider a good time now, happy-go-lucky innocence of the youth who believe that investing into the future is an old man's game. It isn't. The old men have the means to invest because they invested whilst young or, built something that has real value. Something that the masses demanded - you know - the consumers like us.
We demanded what they created and while we line their pockets, the mountains of debt keep piling up and we have to pay, once, twice - three times a sucker.
But, people do what they do and while the information might be out there to dramatically improve conditions, most people are average and average minds want quick returns, average people don't invent, create or build businesses - average people complain about conditions rather than working toward changing them.
Opportunity is something we all have, even if what is available differs and only once we struggle enough do we realize that we had the power to change the outcome.
Many people seem to want to go on playing the same old game, keep consuming the goods and services they want while demanding change from the people who are supplying those very goods and services. Why would they change - because you "say" you want change? As long as you are their market, they own you. People don't like risk - they prefer the certainty of the status quo, no matter how much they suffer.
Time to pwn.
or forever stay a noob at the mercy of the masters.
Taraz
[ a Steem original ]