Wahr ist, was funktioniert.
Dass Österreich Ende der 1950er Jahre auf dem europäischen Festland eine Vorreiterrolle auf dem Gebiet der Computertechnik spielte, wurde mir bei meinem letzten Besuch im
Technischen Museum Wien
wieder bewusst. Denn dort steht das "Mailüfterl", einer der ersten Computer, der ausschließlich mit Transistoren arbeitete.
True is what does work.
During my last visit to the
Vienna Technical Museum
I became aware that Austria played a pioneering role in the field of computer technology on the European mainland at the end of the 1950s. Because this museum houses the "Mailüfterl", one of the first computers to work exclusively with transistors.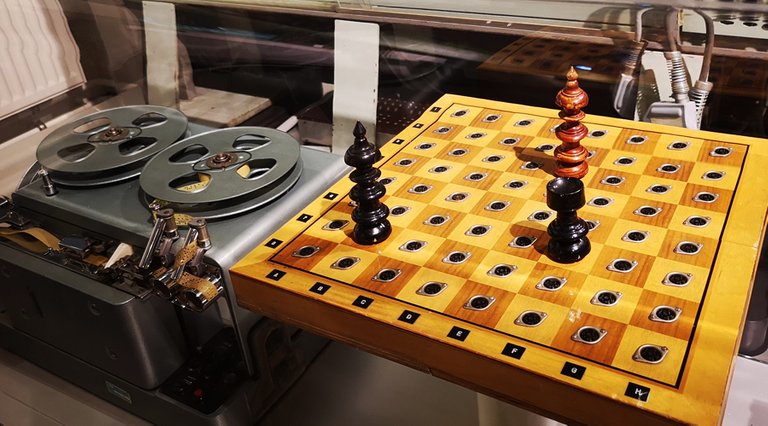 Technisches Museum Wien / Vienna Technical Museum
Bis zum II. Weltkrieg wurden im Computer
Elektronenröhren
als Schaltelemente verwendet. Dabei handelt es sich um elektronische Bauteile mit Elektroden, die sich in einem vakuum- oder gasgefüllten Kolben aus Glas, Stahl oder Keramik befinden. Nachteile der Röhren wie etwa ihre große Bauform, die hohe Verlustleistung, die als Wärme abgeführt werden muss sowie die begrenzte Lebensdauer führten zur Entwicklung der Transistoren. (Technische Grundlagen
)
Until the World War II
electron tubes
were used as switching elements in computers. These are electronic components with electrodes located in a vacuum- or gas-filled piston made of glass, steel or ceramic. Disadvantages of the electron tubes such as their large design, the high power dissipation, which has to be dissipated as heat, as well as the limited service life led to the development of the transistors. (Technical basics
)

Transitoren / Electron tubes (Technisches Museum Wien / Vienna Technical Museum)
Ende 1947 wurde in den Bell Laboratories in New Jersey der erste
Transistor
(
trans
fer res
istor
) zum Laufen gebracht und damit eine technische Revolution eingeleitet. 1956 wurde dieser bahnbrechende Durchbruch auf dem Gebiet der Computertechnik mit dem Physik-Nobelpreis ausgezeichnet. Ein Transistor ist ein elektronisches Halbleiter-Bauelement zur Steuerung von elektrischer Spannung und Strom. Transistoren weisen im Vergleich zu Elektronenröhren mehrere Vorteile wie eine sofortige Betriebsbereitschaft nach dem Einschalten, eine geringere Wärmeentwicklung, höhere Schaltgeschwindigkeiten, eine niedrigere Betriebsspannung, eine geringere Störanfälligkeit und damit eine höhere Lebensdauer auf. (Technische Grundlagen
)
At the end of 1947, the first
transistor
(
trans
fer res
istor
) was put into operation at Bell Laboratories in New Jersey and so a technical revolution was initiated. In 1956, this groundbreaking breakthrough in computer technology was awarded the Nobel Prize in Physics. A transistor is an electronic semiconductor device used to control electrical voltage and current. Compared to electron tubes, transistors have several advantages such as immediate operational readiness after switching on, lower heat generation, lower operating voltage, higher switching speeds, lower susceptibility to interference and thus a longer service life. (Technical basics
)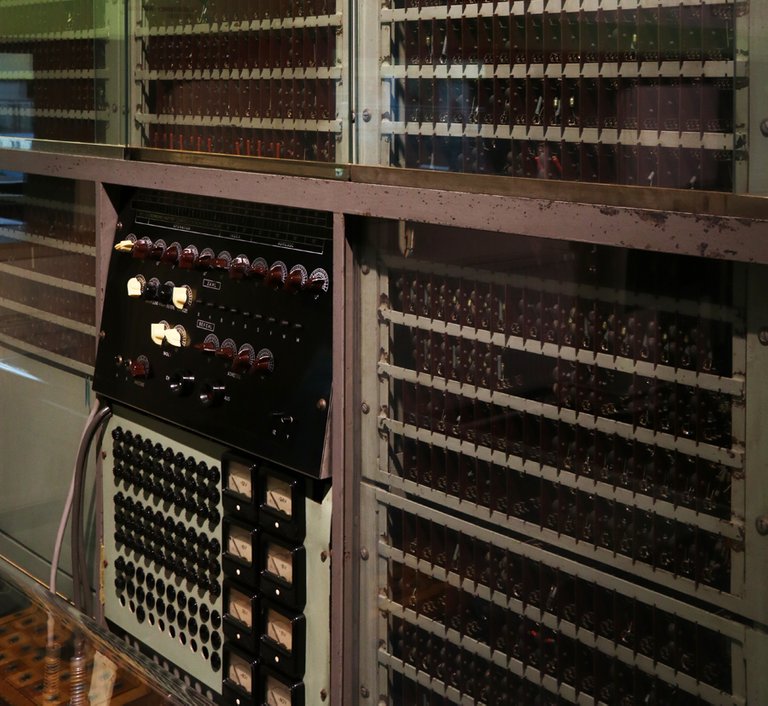 "Mailüfterl" (Technisches Museum Wien / Vienna Technical Museum)
Heinz Zemanek (1920-2014) studierte Nachrichtentechnik an der Technischen Hochschule in Wien, an der er auch jahrelang als Assistent tätig war. Mit seiner Arbeit auf den Gebieten der digitalen Übertragungstechnik, der Informationstheorie, der Schaltalgebra und Kybernetik bereitete er sich auf die Entwicklung eines eigenen Computers vor. Gemeinsam mit einem Studententeam begann er ab 1955 sein Vorhaben ohne offiziellen Auftrag der Universität zu realisieren.
Heinz Zemanek (1920-2014) studied communications engineering at the Vienna University of Technology, where he also worked as an assistant for many years. His work in the fields of digital transmission technology, information theory, switching algebra and cybernetics prepared him for the development of his own computer. Together with a team of students, he began in 1955 to realize his project without an official commission from the university.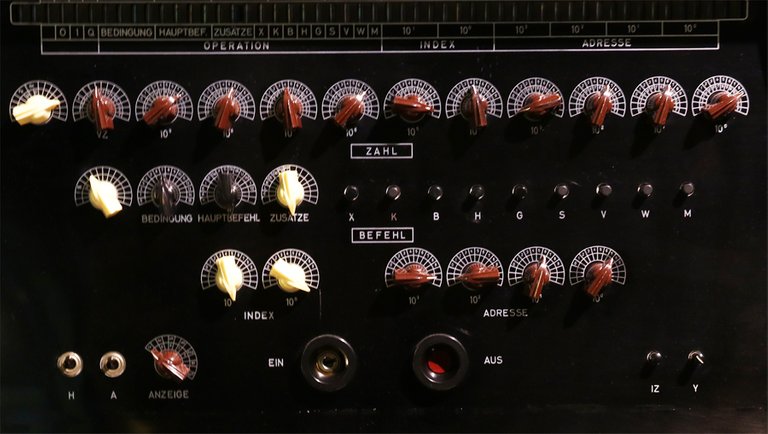 Schaltpult / Control panel (Technisches Museum Wien / Vienna Technical Museum)
Am ehemaligen Institut für Niederfrequenztechnik baute Zemanek mit seinem Team in zweijähriger Arbeit einen der weltweit ersten, vollständig mit Transistoren ausgestatteten Computer. Begeisterungsfähige Mitarbeiter, ein erfolgreiches Fundraising und kluges Marketing machten diese österreichische Pionierleistung auf dem Gebiet der Computertechnik möglich.
At the former Institute for Low Frequency Technology, Zemanek and his team built one of the world's first computers fully equipped with transistors in two years of work. Enthusiastic employees, successful fundraising and clever marketing made this Austrian pioneering achievement in the field of computer technology possible.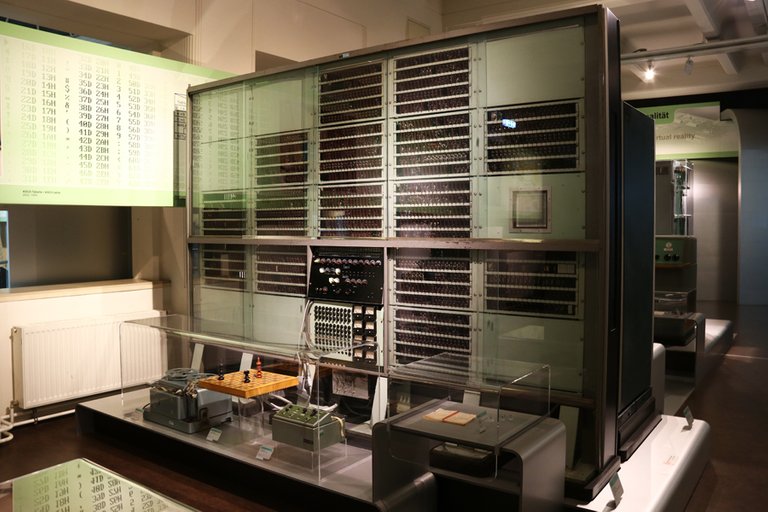 "Mailüfterl" (Technisches Museum Wien / Vienna Technical Museum)
"Binär dezimaler Volltransistor-Rechenautomat", so lautete der offizielle Name des Rechners. Zemanek nannte den Computer "Mailüfterl" in Anspielung auf jene in den 1950er Jahren in den USA entwickelten Röhrencomputer Namens Taifun oder Whirlwind. Mit einer Breite von 4 Metern, einer Höhe von 2,5 Metern, einer Tiefe von 50 Zentimetern und einem Gewicht von rund 500 Kilogramm war die Rechenanlage im Vergleich zu den damaligen Röhrenrechnern relativ klein.
"Binary decimal fully transistored computer" was the official name of the calculator. Zemanek named the computer "Mailüfterl" in allusion to the tube computers developed in the 1950s in the USA called Taifun or Whirlwind. With a width of 4 meters, a height of 2.5 meters, a depth of 50 centimeters and a weight of about 500 kilograms, the computer was relatively small compared to the vakuum tube computers of that time.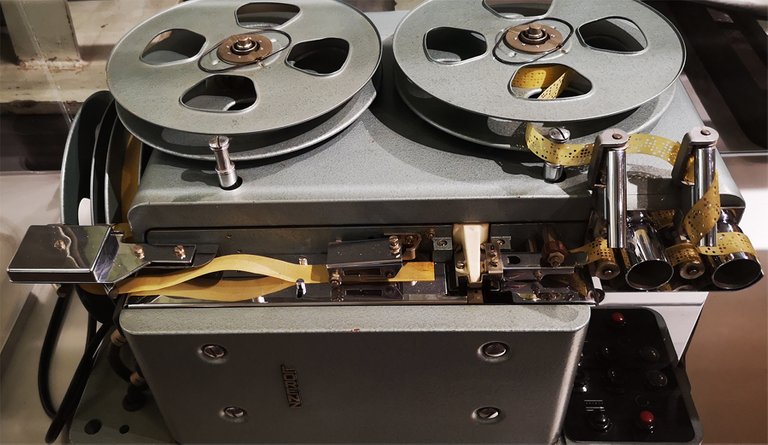 Lochstreifenstanzer / Paper tape writer (Technisches Museum Wien / Vienna Technical Museum)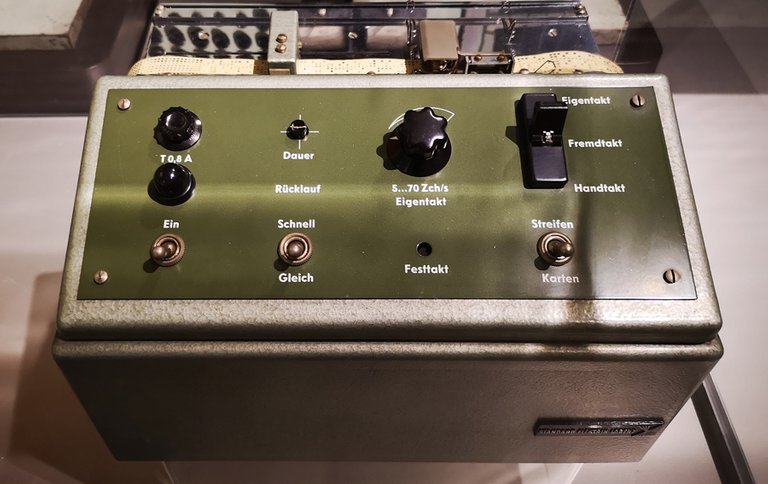 Lochstreifenleser / Paper tape reader (Technisches Museum Wien / Vienna Technical Museum)
Die Dateneingabe und -ausgabe erfolgte ohne Bildschirm und Tastatur. Als Datenspeicher dienten Lochstreifen. Die Taktfrequenz des Computers betrug für die damalige Zeit beachtliche 132 kHz.
The data input and output took place without screen and keyboard. Perforated tapes were used for data storage. The clock frequency of the computer at that time was 132 kHz.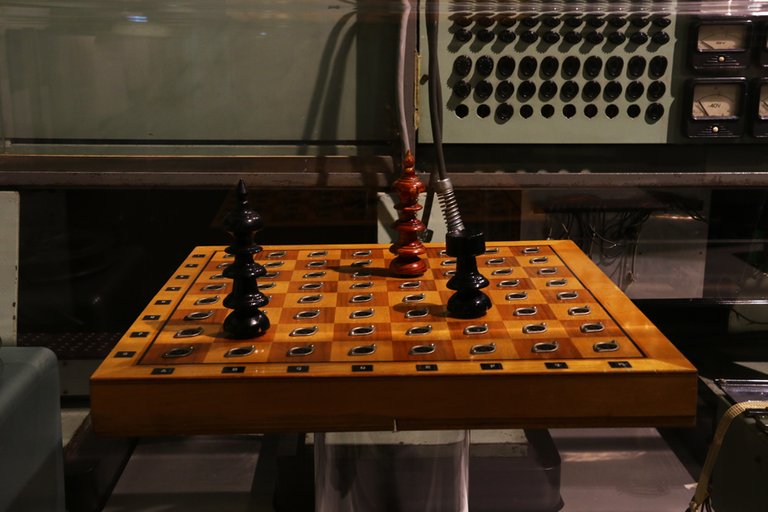 Schachbrett-Interface / Chessboard interface (Technisches Museum Wien / Vienna Technical Museum)
Nachdem die Hardware 1958 fertig aufgebaut war, konnte die Software entwickelt werden. Die Rechenanlage war flexibel und frei programmierbar. Sie konnte für aufwendige Algorithmen oder für einfache mathematische Operationen eingesetzt werden. Für die Berechnung einer 10-stelligen Primzahl benötigte das "Mailüfterl" 66 Minuten. Um eine ständige Anwesenheit während längerer Rechenzeiten zu vermeiden, wurde der Hauptakkumulator an das Telefon gekoppelt. So konnte man den Rhythmus des Programmablaufes von zu Hause aus abhören.
After the hardware was finished in 1958, the software could be developed. The computer was flexible and freely programmable. It could be used for complex algorithms or for simple mathematical operations. The "Mailüfterl" needed 66 minutes to calculate a 10-digit prime number. The main accumulator was coupled to the telephone in order to avoid a constant presence during longer computing times. In this way, the rhythm of the program sequence could be monitored from home.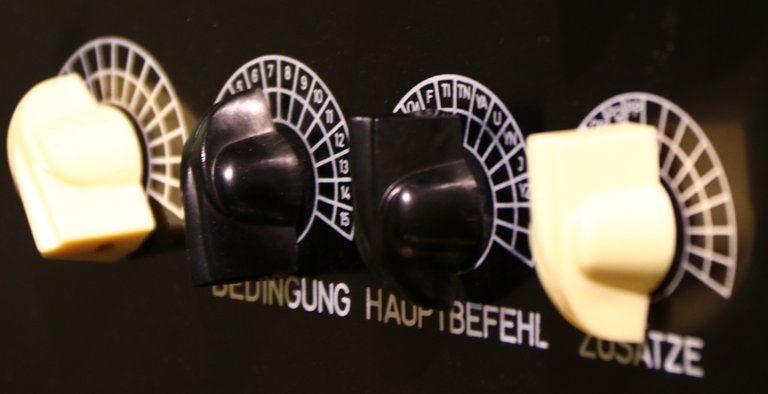 "Mailüfterl" (Technisches Museum Wien / Vienna Technical Museum)
Im Jahr 1961 kaufte IBM den Großrechner. Zemanek, der inzwischen habilitiert war, übersiedelte mit seinem Team zum Computerkonzern. Dort baute er ein Laboratorium auf, in dem er sich weiterhin intensiv der Entwicklung verschiedener Programmiersprachen widmete. In den 1970er Jahren erlangten die "Vienna Definition Language" (VDL) und die "Vienna Development Method" auch internationale Bedeutung. 1966 setzte IBM den Rechner außer Betrieb und übergab ihn dem Technischen Museum Wien.
In 1961 IBM bought the large-scale computer. Zemanek, who had since habilitated, moved with his team to the computer company. There he set up a laboratory in which he continued to devote himself intensively to the development of various programming languages. In the 1970s, the "Vienna Definition Language" (VDL) and the "Vienna Development Method" also gained international importance. In 1966 IBM decommissioned the computer and handed it over to the Vienna Museum of Technology.
---
Google würdigte 2013 den österreichischen Beitrag zur Computergeschichte mit der Aufnahme des "Mailüfterls" in das Computer Heritage Program. Die aus diesem Anlass produzierte Dokumentation berichtet über dessen Entstehungsgeschichte. Das Video schließt mit den in der Einleitung zitierten Worten des Computerpioniers: "Wahr ist, was funktioniert."
In 2013, Google recognized Austria's contribution to computer history by including the "Mailüfterl" in the Computer Heritage Program. The documentary produced for this occasion reports on the history of the computer's origins. The video concludes with the words of the computer pioneer quoted in the introduction: "True is what does work".