Pictured below is the 5G speed of t-mobile service in a area close to a beach in Tampa.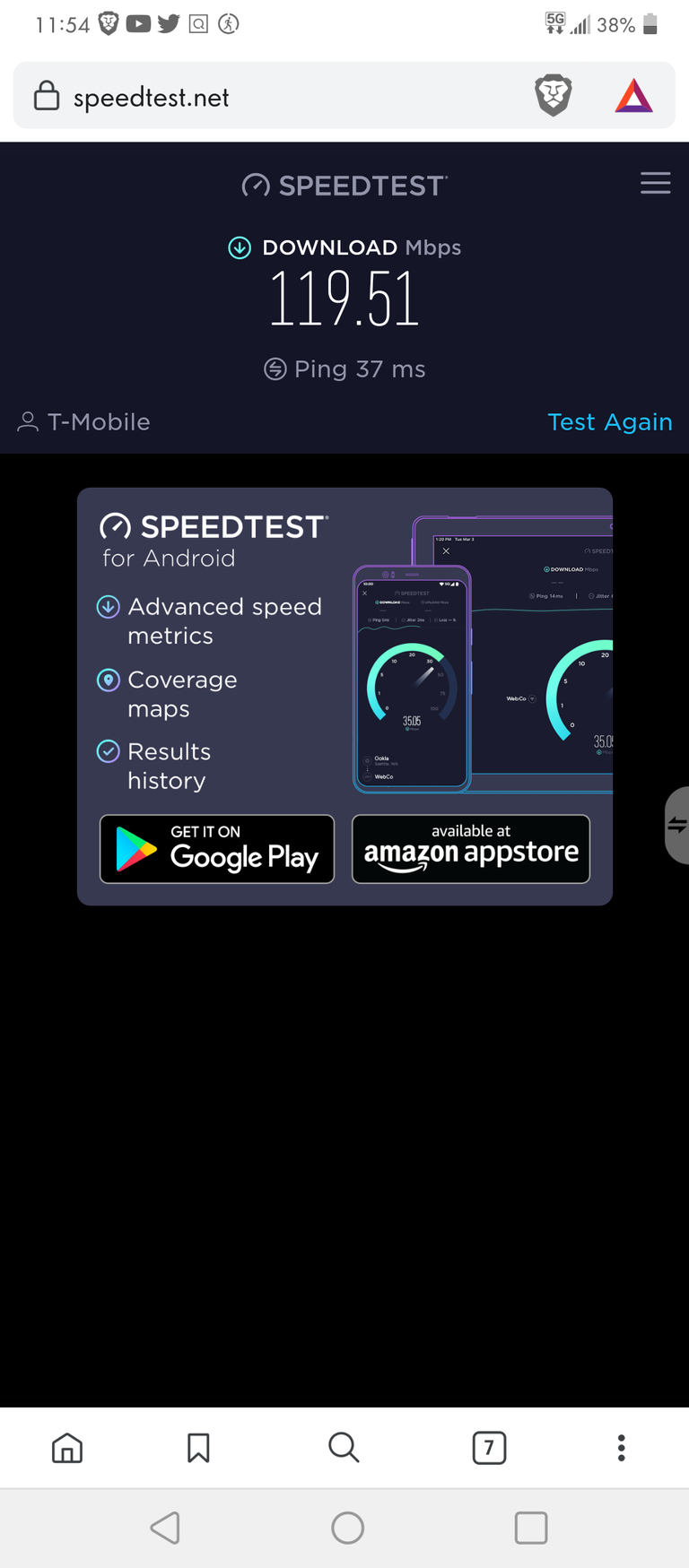 And in the next picture is my home internet wifi service provided by Spectrum Internet. At the time of this test I was watching a movie called "No Escape" on HULU.
I pay for a 400MBps connection in addition to TV service.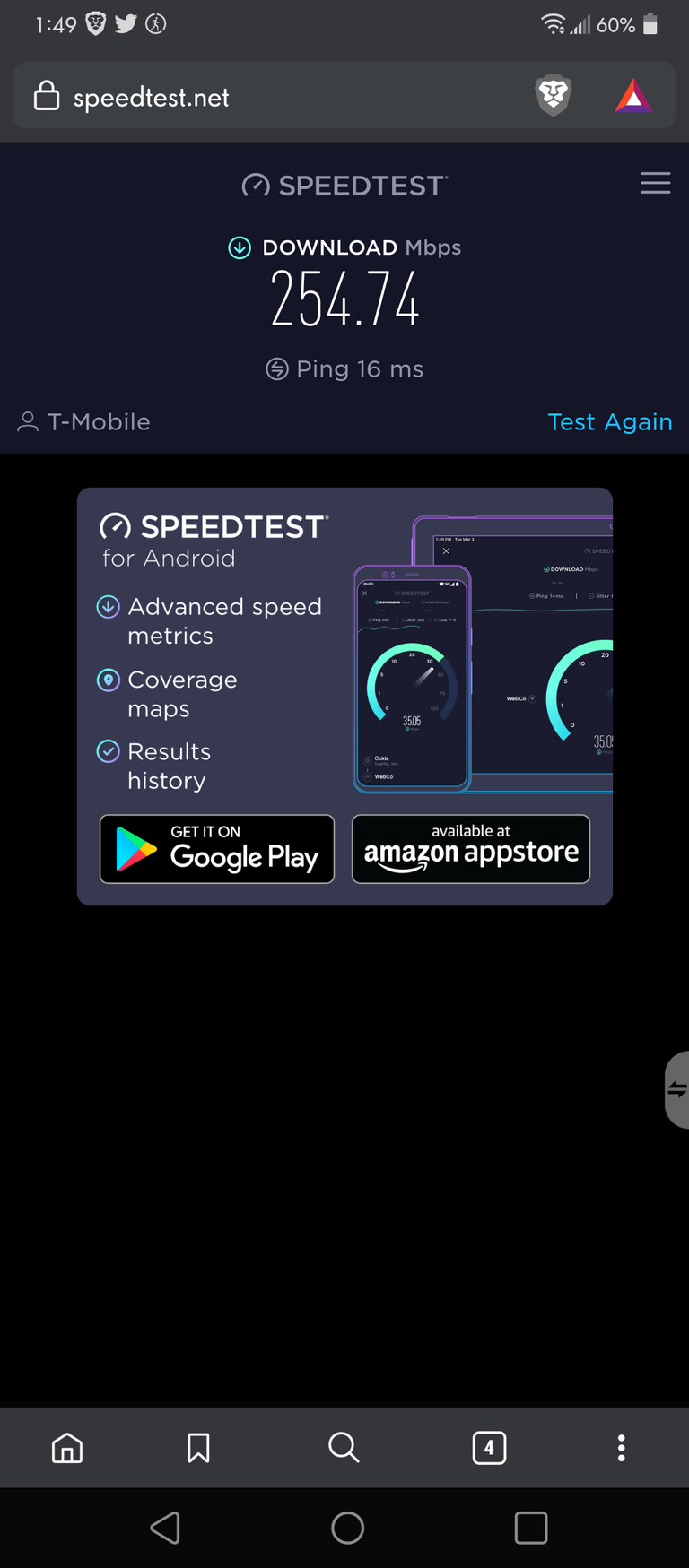 Both speed tests were taken with my LG V60 smartphone.