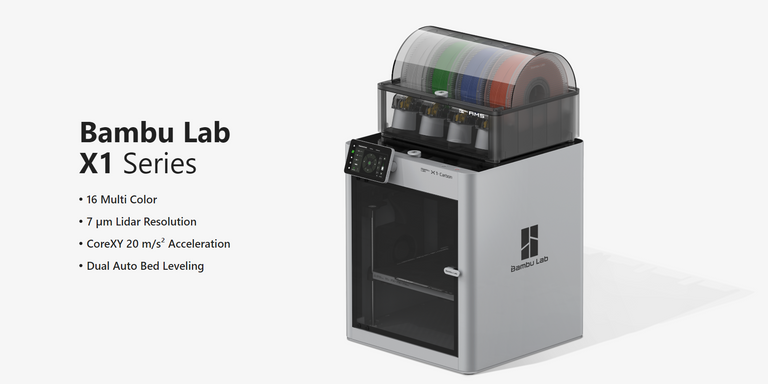 Back in October I ordered the new Bambu Labs X1 Carbon. After some mix ups with delivery, I am scheduled to get it later today.
The X1 Carbon has flipped the 3D printing industry upside down with a printer that is faster than most every printer out of the box even a custom built Voron. Not only is it fast, it has a few advanced features like Lidar to monitor the first layer and AI failure detection built-in.
I picked up the combo unit that includes a four color automatic material system (AMS) that allows you to print up to 16 colors.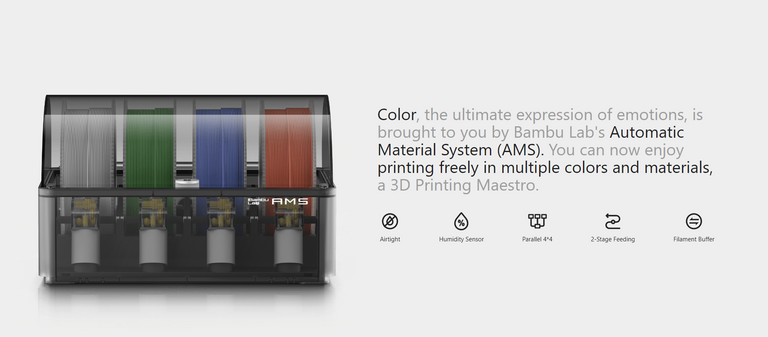 Each AMS unit supports four colors, with the ability to connect up to four units to one printer. Each additional color increases the amount of material wasted as the system purges the old color each time it has to change colors. Multi-color 3D printing is still in it's infancy and is not an efficient process. Some printers use multiple toolheads to prevent having to purge filament but this has it's own drawbacks as well.
I've had a few 3D printers, but they all kind of sucked as they had poor quality control. I got some great prints off them but I had to constantly fight with them to get good quality and bed adhesion. One of the biggest selling points of the Bambu X1 Carbon is it's ability to reliably print out of the box without tinkering.
I don't run a print farm or 3D printing business, I just print for fun, but it is exhausting when you have to constantly deal with bed level and adhesion issues that seem to defy physics due to poor tolerances.
The X1 Carbon launch made the entire 3D printer industry re-think their product lines. While $1,100 isn't the cheapest printer on the market, what you get blows the doors off the other options. Prior to the announcement of the X1 Carbon, I planned on building a Voron 2.4. This is a roughly $2,000 project that is very labor intensive taking around 30 hours to build it. You also have to order a lot of parts from China waiting months for full delivery or buy a kit with limited ability to customize your printer.
The big selling point of the Voron is speed and the ability to make it "your voron" by customizing many aspects to build the type of printer you want. These customizations are build-size, rail quality, motors, hot end, cooling system and other aspects. I didn't want to have to spend 30 hours building a printer and buying hundreds of parts. The Bambu Labs Carbon X1 couldn't come at a better time. I was just fed up with what I had and I really didn't want to order overseas to get a Prusa which is just a better built version of the same thing everyone else was selling for 4x more. I also wanted a Core XY printer which there were not many options available pre-built. Core XY printers don't sling the heavy bed around while printing allowing you to have less artifacts in your final print.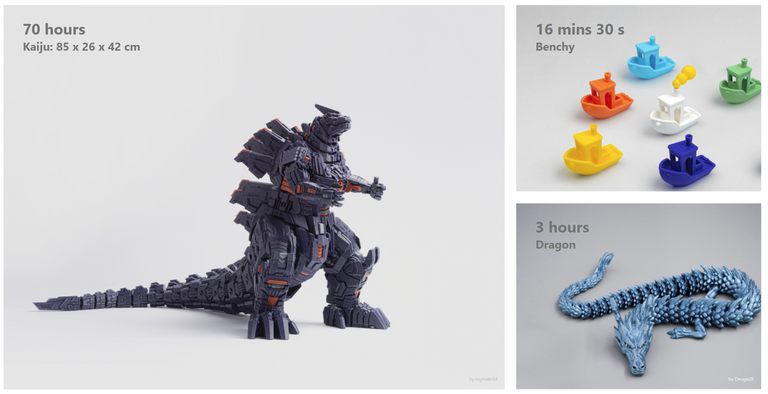 The X1 Carbon combines the best of all the printers on the market in a ready to print package. The combo is a few hundred dollars more and includes the ability to print in multiple colors or use support material to make cleaning up your complex prints easier.
To put the speed in perspective, most printers can print a "benchy" in about 1 hours and 30 minutes. This is a small boat model that is popular for testing and calibrating 3D printers. The X1 Carbon can print it in under 17 minutes out of the box with no tinkering. While you want get this type of speed improvements out of all your prints, you can expect 200-300% faster prints allowing one X1 to do the work of 2 or 3 printers.
I recently bought a new printer before I ordered the X1 Carbon and it was nothing but problems. I could print good quality if I used the center of the bed, but as I got further out I started to have problems. Even with automatic bed leveling, I couldn't get a consistent print on the sides of the bed. One side the nozzle would scrap the bed, the other side the nozzle was too far away from the bed to have layer adhesion. I exchanged the printer and had the exact same problem. After a lot of adjustments I had better results, but the next print would be way off again. I gave up and just ordered the X1 even though I knew it would take a few months to get it.
All images are from the Bambu Labs website.