This is another post in the spirit of the STEMGeek's Hackathon.
The prize pool for the Hackathon is over 12,000 Hive right now.
Yesterday I introduced you to my favorite text editor VS Code and gave some reasons why you should give it a try if you don't already use it.
I am going to cover five of my favorite extensions that will make your life a lot easier.
1) Linters


You would be crazy to develop anything without a good linter. A linter is like a spell checker for developers. It will identify code errors, bad coding styles, and even potential bugs.
For python, there is an extension that includes other features in addition to linting and it is the one I would recommend using.
For Javascript, the undisputed champion is ESLint.
I can't stress enough how important a good linter is.
---
2) Rainbow Brackets

Rainbow Brackets is a small extension with a big heart.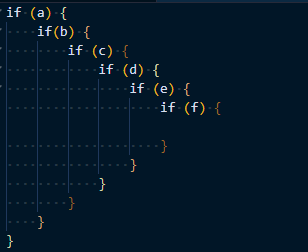 Rainbow Brackets colors every group of brackets uniquely so you can easily visualize which set of brackets you are inside of.
---
3) vscode-icons

I love this extension, some themes include their own file icons but these are larger and cleaner than most and has a lot more default icons.

Source: Extension Info Page
---
4) Remote SSH

This is an extension provided by Microsoft that makes it easy to edit files on remote SSH servers directly from VS Code.
As most of us are working on remote servers, this is a huge time and sanity saver.
---
5) GitLens

I feel it would be criminal if I didn't mention GitLens.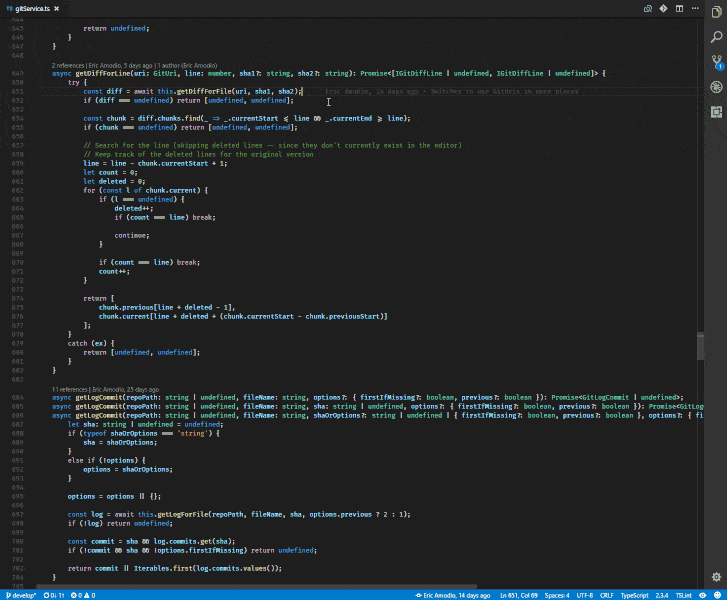 Source: Extension Info Page
GitLens is likely the largest and most comprehensive extension I run. It is jammed packed with features to make your life easier and more productive. I recommend right-clicking the above gif to open in a new tab and watch it for a few seconds to get a feel for how GitLens can make your life easier.
If you only install one extension, it should be GitLens, and a linter :)
---
---
Securely chat with me on Keybase