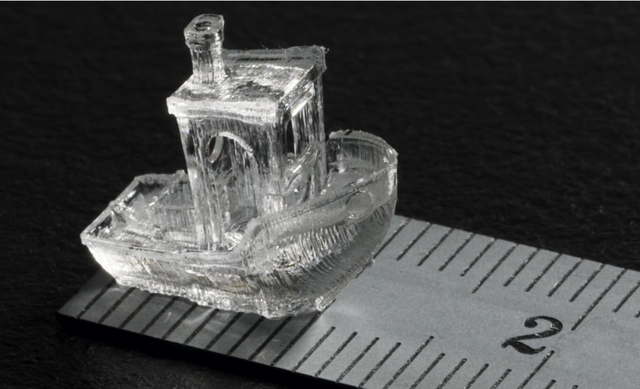 Source
The challenge with technology is that we simply have no idea the paths that it will take. When we think we have a grasp on something, it changes and pushes things much further.
This is the case with 3D printers. It is a topic I wrote about on a number of occasions, especially as it pertains to construction. Homes that are 3D printed are going to be the wave of the future. We are already seeing a community in southern Mexico being put together where all the homes are done using this technology.
Obviously, a 3D printer creates an object by printing out what it is a fed from a digital drawing. The printer produces the item essentially line by line. As time passes, the layers build upon each other until the object is complete.
It is a wonderful technology with many advantages. Waste is reduced since this is additive manufacturing. Items can be catered to specifications ushering in the era of personalized manufacturing. And finally, the cost is a lot less than alternative means that are presently used today.
Unfortunately, the process is a bit slow. For this reason, it was limited to the prototyping realm. Mass production has yet to take place. Essentially, 3D printing an item takes hours, if not days, to complete.
Until now.
A company in Switzerland developed a printer that uses light. The key to this innovation is they claim to be able to produce items in record time. This provides endless possibilities for end user printing.
For example, a dentist can take a scan of a tooth and have it printed out in his or her office in a matter of minutes.
In addition to speed, the unit excels in precision. This makes it ideal to produce very small items with fine detail.
Here is a short video on the technology.
The reason why topics such as these are so vital is the impact they are going to have. It is hard to determine what is going to be implemented in the business world. However, whatever the source of disruption is less important than knowing it is taking place.
Today, more than ever, we are seeing technologies that span many different industries. It use to be that a breakthrough was done in one sector. These days, that is not the case. A company that has a technological breakthrough might be able to upend 4 or 5 different industries. Take autonomous cars as an example; they have the potential to disrupt 9 or 10 industries.
The impact of a printer like this is enormous. Obviously, a lot depends upon cost and ease of use. However, the idea behind the entire industry is that we are going to see items generated closer to where they are utilized. As this industry advances, we will find that manufacturing along with transportation is going to be interrupted.
This is the potential that something like this has.
Be mindful of what is taking place, it affects most areas of our lives.
---
If you found this article informative, please give an upvote and resteem.
Posted via Steemleo