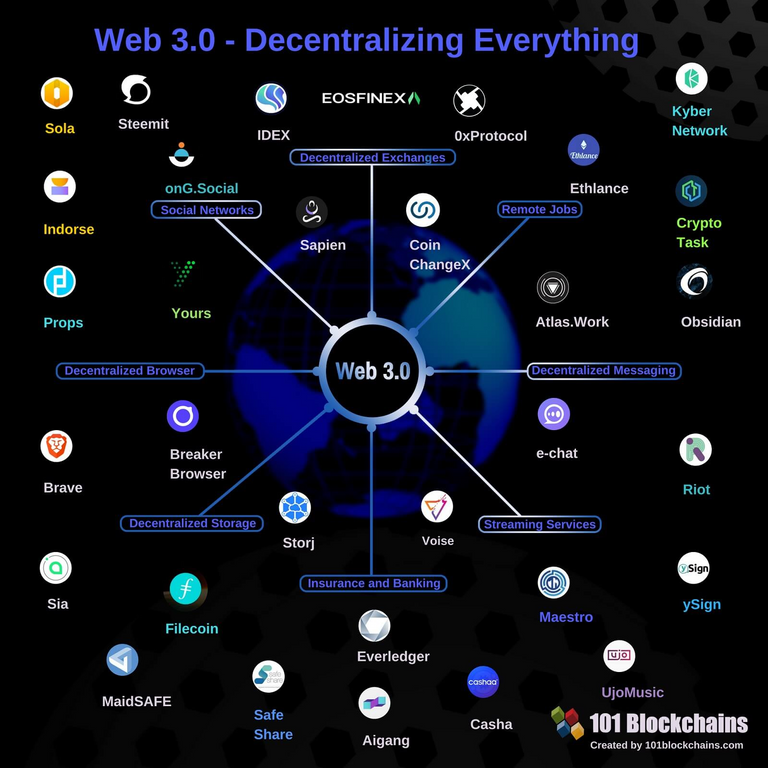 Source
We truly are in the midst of exciting times. There are changes that are going to take place over the next couple decades that will dwarf what preceded it.
The pace of advancement and innovation is increasing. Since we are starting out at a higher baseline, the leap forward is exponentially greater than before.
Today, we see fancy terms thrown around that are not quite defined. Phrases such as Web 3.0 and the 4th Industrial Revolution are bantered about without really providing a clear definition. There is a reason for that. When dealing with technologies, it is difficult to forecast exactly how the will unfold. We then have to couple it with the fact of determining those said technologies will blend with society. As always things become clear in hindsight.
I was watching a video this weekend and the interviewer asked the question of whether or not it was too early to call the automobile manufacturers "in trouble"? The point of the interview was Tesla and how far advanced they are. The guest is a major bull so the interviewer was trying to bring up a contrarian point.
My thought when viewing this was "was it too early to proclaim Nokia in trouble in 2007, the year the IPhone came out"? Again, in hindsight it is easy to see the impact something has. As it is happening, it is obviously less clear.
What I can tell you going forward is we are going to see a massive explosion. The 4th Industrial Revolution is going to see productivity ascent to levels few dream about. This is not without precedent though. Economically, we saw a similar explosion due to the 3rd Industrial Revolution. The big difference is, today, the numerical starting point is much bigger.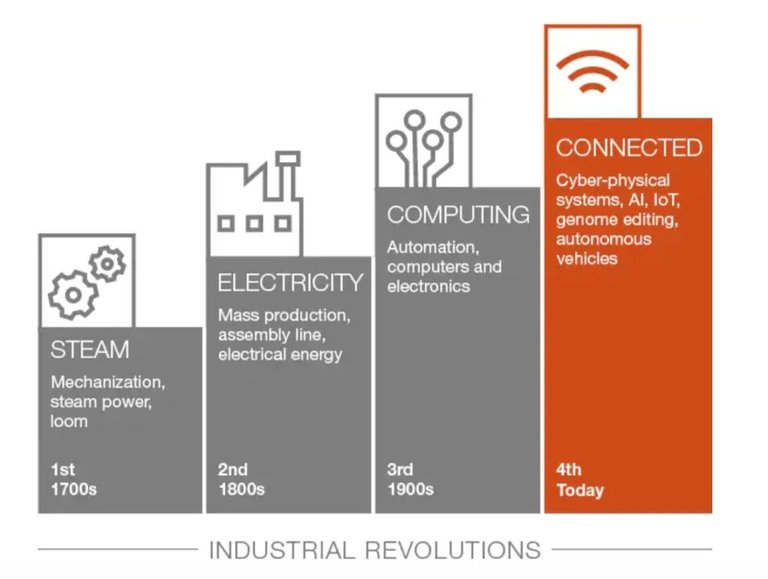 The previous stages all saw huge growth.
Here is the impact on GDP in the United States.
1st: 12x
2nd: 40x
3rd: 7x
https://www.nextbigfuture.com/2020/01/technology-revolutions-should-enable-ten-times-the-production-of-the-prior-generation.html
When we look at the potential of AI, robotics, and other forms of automation, it is not difficult to see how this could be the case. My prediction is that we are going to see a 10x of the global economy in the next 15-20 years. We can expect massive growth rates from areas like India and Africa. Before this phase is completed. we might well see a 50x growth from where we are today.
The key reason is the compounding of technological S Curves.
Technology goes through a S Curve cycle. Upon introduction, there are very few users, high cost, lots of bugs, and great potential. As development takes place, the technology improves, prices drop, and there are more users. At some stage, we see mass adoption causing huge growth. Finally, the market matures, seeing things slow down. About that time, another S Curve is developing on top of it to pick up where that one left off.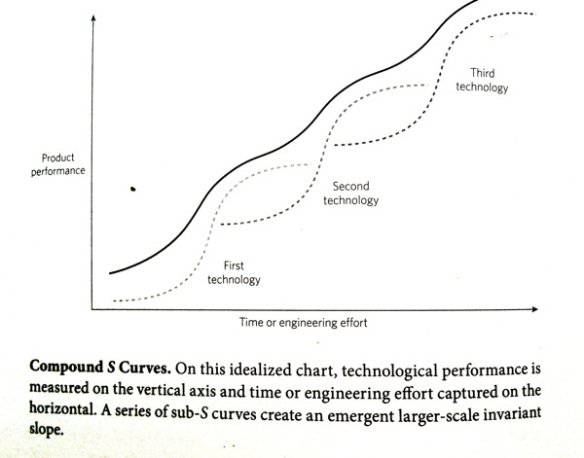 What is interesting is that the technology we are dealing with today is not isolated or focused upon just a specific industry. The same technology has the ability to radically alter a cross-section of sectors. Take 3D printing as an example. The area of potential is obviously manufacturing. However, we are seeing it already impact medicine, dentistry, food, and construction.
Blockchain and cryptocurrencies are two technologies that are going to span the entire business sector. There is not an industry that is except. On Steem, we already see the expansion outwards from the original application. Initially a blogging platform, we now see gaming, video creation, health and exercise, and charity. Decentralized Finance is offering an alternative to traditional investments, allowing for the spreading out of wealth over the next decade.
One of the vital factors that a blockchain like Steem provides is the ability for all to partake in the massive economic explosion that is going to take place. One of the major drawbacks to the present situation is that most of the growth over the past 30 years fell in the hands of a select few. The majority did not share in the economic progress.
A lot of this is due to rent seekers who took a big cut of all activities. This enabled them to amass greater control by buying up other companies.
Blockchain and cryptocurrency can help reverse this. We are already seeing a system with less friction being erected. It is also less costly to operate upon. Plus, with staking, people who are users actually have a piece of the entire system. This will, in the long run, change the financial fates of billions.
They key is to keep developing a lot of what is going to be part of the next major innovation wave on blockchain. The present power brokers obviously want to keep it all under their control. This is where we need to use the technological advancement of the masses to keep pushing platforms like Steem forward.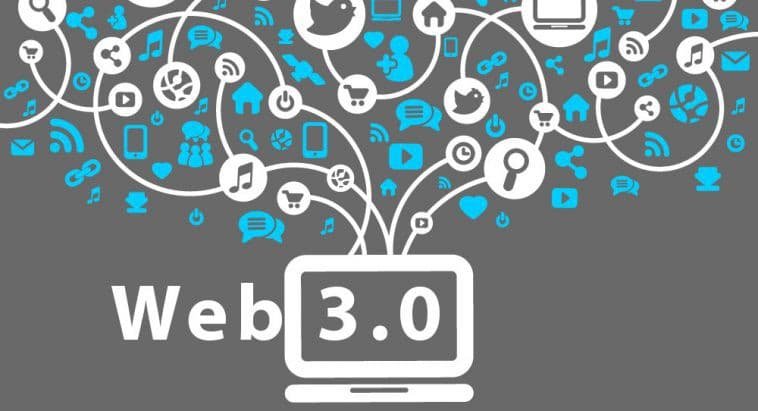 Source
Since the 4th Industrial Revolution will be the connected age, Web 3.0 is paramount to this. Many call it the trillion sensor economy where everything is connected. This is going to provide massive amounts of data (the new oil according to some). The key is going to be handling all this data and providing ownership. This is the challenge that is before us now.
The world of 1960 was far different from that of 1920. Major paradigm shifts such as what we are discussing here have profound impacts upon society. Due to the accelerating pace, we can expect to see the equivalent change of 50 years squeezed into 20 (maybe less).
Do not overlook blockchain and cryptocurrency as a fundamental piece in all of this. There is a much bigger picture playing out.
The exciting thing is people who are involved now are in on the ground floor.
Exciting times are ahead.
---
If you found this article informative, please give an upvote and resteem.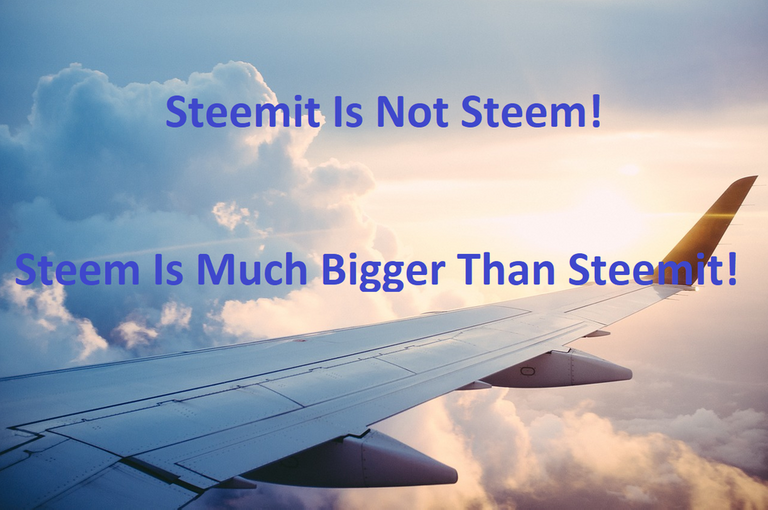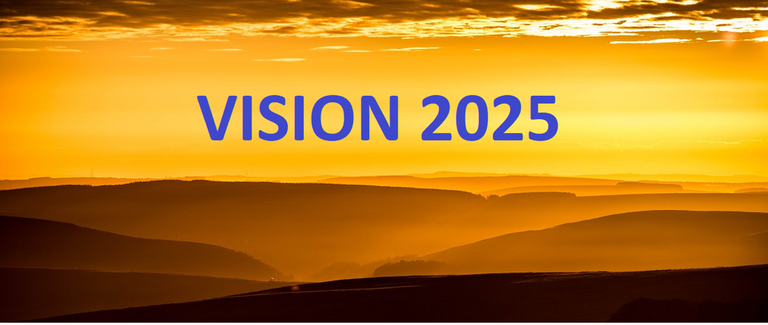 Posted via Steemleo