This is not another post about the run that STEEM Is on today. While it tends to breed some excitement, the truth is that Steem is going along just like it does everyday. Will this run keep going or will the price return to its lower levels? I have no idea.
What I can tell you is that Steem is forging ahead from a development standpoint and is firmly entrenched in a bigger move.
We are involved in a race along with everyone else in the decentralized blockchain world. Even though there is some blockchain maximalism, the truth is we are all in the same boat. Our side is racing ahead in an effort to cut off the mega-technology companies.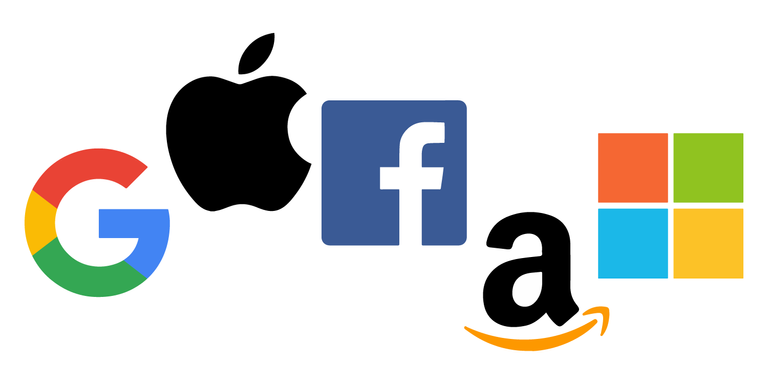 [Source]9
)
Make no mistake, the entities that are the most valued in the world are only going to get much bigger if left unchecked. And no, regulation is not going to even slow these entities down.
This week, Google crossed the trillion dollar market cap. It joined Amazon, Microsoft, and Apple as the four companies that topped that level (even though Amazon has since dipped under). Facebook is likely to join this group at some point.
There was even an article that speculated how Apple could hit $2 trillion in marketcap in 2021. That means, according to one, that it could double in value.
These companies epitomize exponential growth. The reality is they operate in a world where they can grow quickly since the virtual is basically unlimited. Even hardware producers such as Apple are moving into "services" which is software driven. This ends up taking a bigger chunk of the S&P as time passes.
While these entities look unstoppable, if we view the decentralized blockchain and cryptocurrency world as one entity, we can see how things could change quickly. Over the next few years, the numbers of developers will only grow. This means we will see more development that can be embraced by users all over the world.
Web 3.0 is in its infancy. However, the fact that it rewards users for their inputs cannot be underestimated. Thus far, the entities mentioned are all sticking by their present business models (although Microsoft is making a bit of a shift). Nevertheless, these entities have Wall Street to answer to meaning they are not going easily change.
Many are fearing the expansion of the power of these entities. I agree that, left unchecked, it could be very dangerous. That said, I am optimistic because of the fact that there are so many who show up each day in this industry, all intent on pushing different projects forward.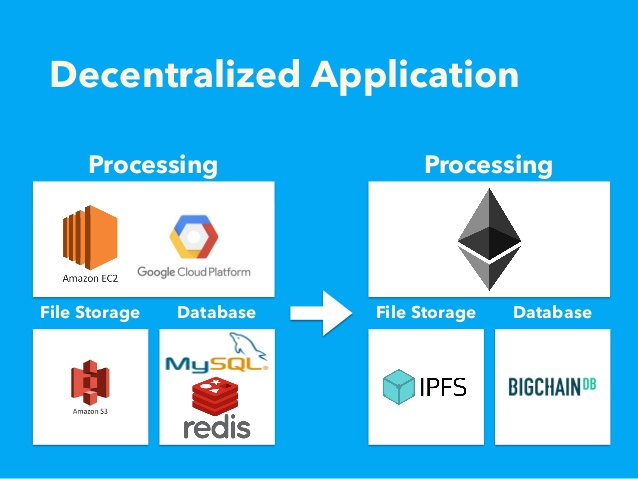 Source
Similar to the expansion of tokens, each new application developed is another feather in the proverbial cap of decentralized blockchain. As the pieces of the foundation are put in place, we are only going to see an acceleration of what is created.
Each time one opts out of the centralized control system, that is another individual who is helping to move things forward. Of course, complete removal is not possible at this time. However, we are seeing pieces starting to emerge which are going to make a difference.
For this reason, it is helpful to step back and look what is taking place. EOS, Ethereum, Bitcoin, and Tron are not competitors. Instead, they are allies in the race against the mainstream technology companies that are trying to take over even more of our lives.
Like the centralized counterparts, the advantage is that we can see exponential growth since much of what is being dealt with is not physical. Software based developments can be create much quicker and grow in usage at a pace not seen in the physical world.
It will be interesting to see what is developed when there are hundreds of thousands of developers all creating different projects that will interest users.
This is a race that humanity needs to win.
---
If you found this article informative, please give an upvote and resteem.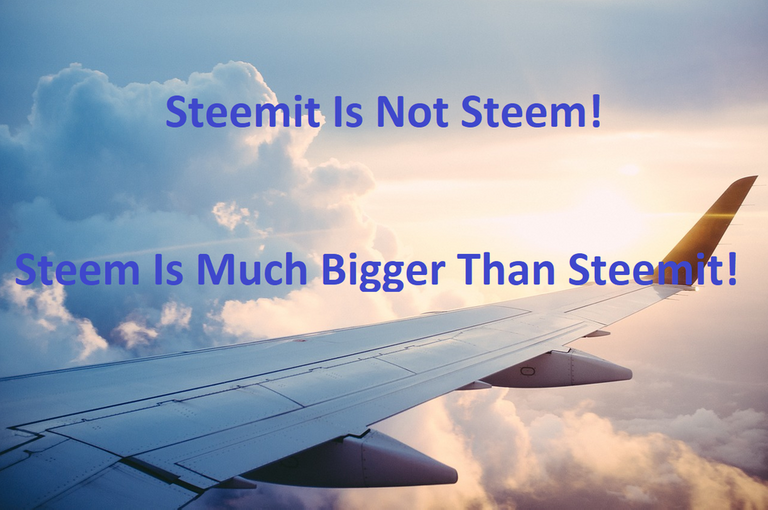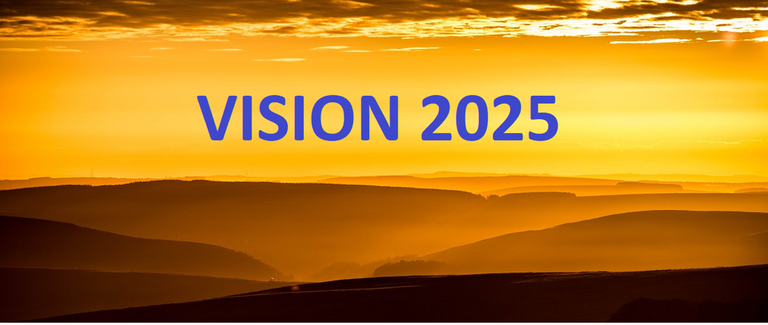 ---
Posted via Steemleo | A Decentralized Community for Investors