Since I have been around the ability to capture moving images has come a long way. I have used video cameras that were massive and heavy, using full size VHS tapes. I have a couple of DV cameras and a stack of tapes from those. Now we mostly do it on our phones in great quality.
I have a little project to put together a video of old family films and I have been given a lot to check out. Of course, to view them you need the right equipment and I have this magnificent projector. It is an Eumig P8 Automatic, built in Austria, possibly in the 1960s. It belonged to my grandfather who made these films.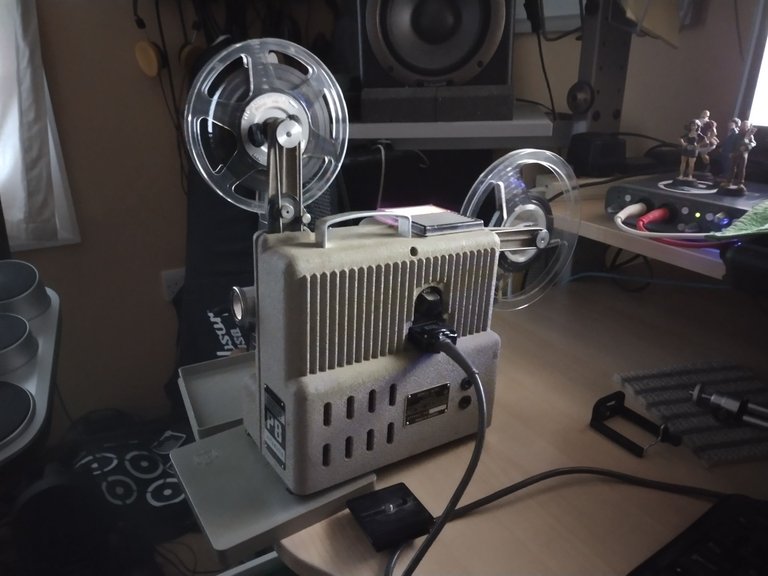 This is very much an analogue device from a different age. The controls are fairly simple, but I did need to consult the manual to figure it all out. The film reel is put on the upper arm and needs to be threaded through the projector. It seems there was an add-on attachment to automate that, but I do not have it. You can controls for the direction of play as well as a variable speed slider.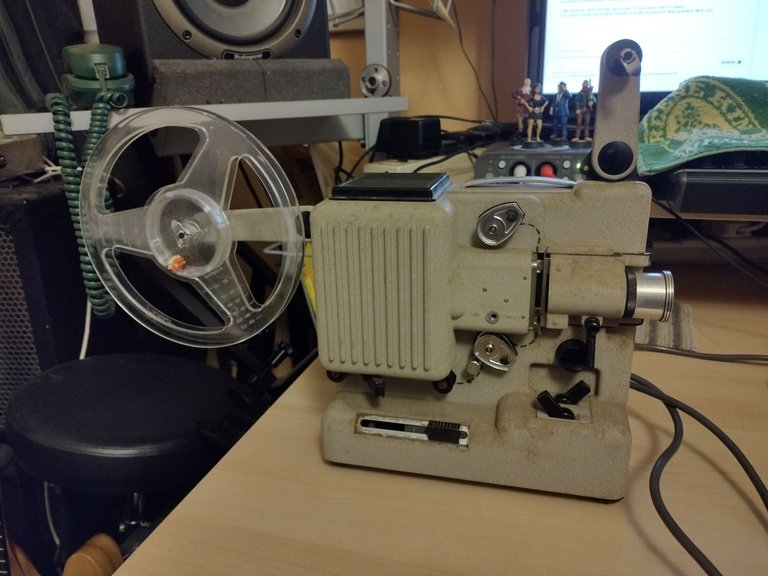 The film is fairly thin, but then the images are only 8mm across. I do not have the camera, but some of those were clockwork. The first film I tried is actually wound the wrong way on the spool as trying to rewind it rewind it made it start to unwind. I had to do it by hand.
I also have a screen to view the films on. These films have no sound and the projector itself is quite loud. I watched all of this reel that records some early years of my family and my cousins. I remember seeing some of it before as we had some viewings when I was young. There is a great sequence of me at about two years old dancing in front of the black and white TV. This sequence is from my sister's christening.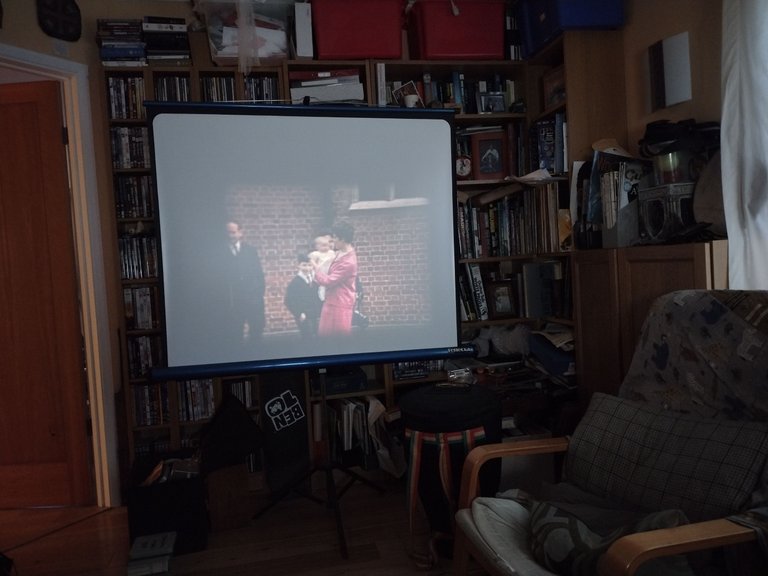 I was thinking I could just film the screen image with a digital camera and some tests with a phone are not bad, but I did some research and it seems better results can be achieved using a device called a telescreen. This uses mirrors and lenses to direct the image into a camera. I found one fairly cheap on ebay and have bought it. I will report on how I get on with it.
There are services to digitise film, but those can be quite expensive. It could cost £80 for each reel and I have a few here. I will not be doing them all, but I will be looking at as many as I can. I have to bear in mind that the projector bulb has a limited life, but I do have a spare.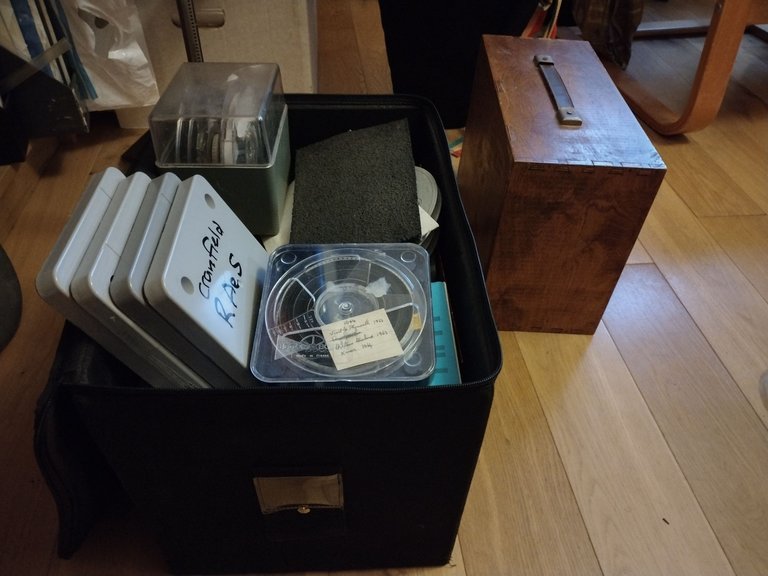 My grandfather was an aircraft engineer and some were filmed at air shows. Those may have some historical interest. There are also some of holidays he and my grandmother took. They travelled a lot around Europe and took me skiing for the first time when I was seven.
I will be working through this lot for a while. The wooden box is for the projector and I suspect my grandfather made it as he did a lot of woodwork. He was into various things including painting and electronics. He would have loved the computer age, but he died in 1979 before it all took off.
I am off to the movies!