I finally got my PC up and running again this week after being out of action for about a month. I managed to blow the graphics card whilst whizzing around Brands Hatch on Assetto Corsa. Yes, I was THAT fast.
This what things look like these days if I used my RTX2070 graphics card. You can see the "normal" screen when in Windows but with lots of noise. I guess I took the photo during a reboot hence it all being black.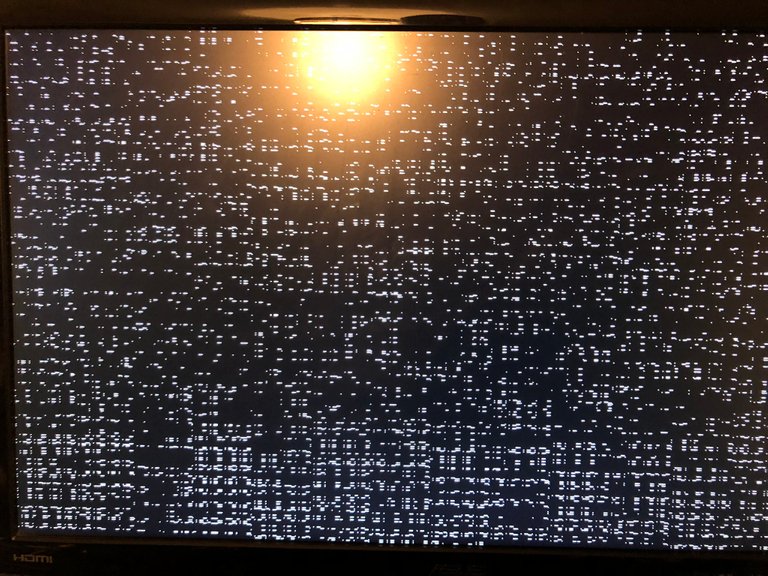 I've been in contact with the manufacturer but they request all sorts of testing before they'll organise a return. Thankfully I have an old PC that the kids sometimes use which has a card that would use the same motherboard slot and power supply. That's what I'm using right now.
It's all a proper pain though and you certainly don't expect this from a card that at the time of purchase was around £560. That was in January 2019 and I think it's more than that now! I can see why people get into using consoles for gaming.
A quick internet search and it seems this is a frequent problem with RTX2070 and 2080 graphics cards. One of those times you can't help but wonder how on earth these issues weren't identified during testing.