It's amazing how lost one can feel with a small break in a daily routine.
I purchased a Fitbit Ionic back in May of 2018 and almost love it. Why almost? Well, they don't seem to be as resilient as they should be.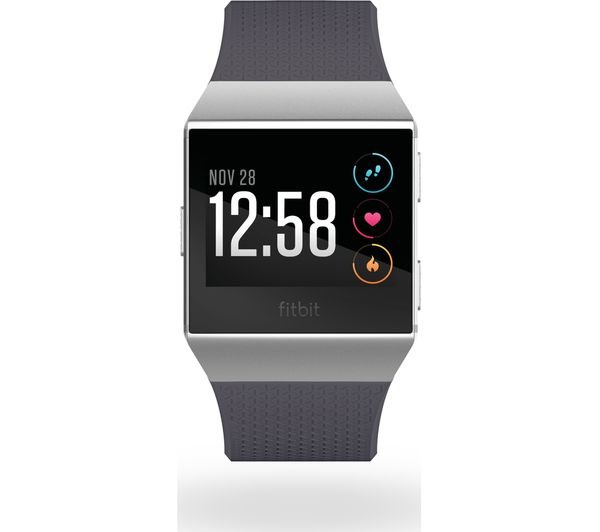 Source
What do I love so much about it? Well it's a fuss free device, very simple to use and does everything I want such as...
It tracks my sleep
It monitors heart rate
It monitors steps
It has in built GPS so I can track exercise without my phone
I also think the ecosystem is also very good with a great app and web portal. As with most things these days the data can be synched across various apps seamlessly.
The screen on my first Fitbit started playing up around 9 months in. I didn't realise at first but the brightness didn't adjust so it could be very difficult to read in bright surroundings. The screen then completely died in early August of 2019 with the display showing nothing but noise.
Fitbit support was great and I was supplied with another device under the two year warranty.
Roll on to June of this year and my replacement Fitbit became unresponsive. I noticed condensation on the back where the heart rate LED things are so it looks like water had managed to work its way in and ... well had buggered it right up. Back on to support.
Once again the support team were very helpful walking me through some tests. On this occasion they highlighted I was now outside of warranty and offered me 25% off a new device. An offer I politely refused. A little more polite communication back and forth and Fitbit are kindly providing me with a replacement even through I'm outside of warranty.
I've now been without my Fitbit for around 3 months and I honestly feel like a little bit of me is missing. Previously I would check my sleep score upon waking. I found it interesting to evaluate how I was feeling compared to how rested the "ecosystem" said I was. I also think I've become far less active. Having something track my steps seems to very much push me to do more. I set myself the 10k target and if I wasn't on track to achieve this, I would do a little more.
I can't wait to get my replacement so I can get back into my old routine!