Our cities will be controlled by robots… Some cities already are, and some others now are paving the path to that goal...


---
We are living exciting times today, as Mr. Robot would say. Some years ago I started learning about the immense AI possibilities: from the management of your music playlist to the intelligent control of your whole house, and even the control of a whole city (and soon, I know… the control of the whole world).
My cousin came back to the country for Christmas and brought a little Alexa device. We were amazed at the little object fulfilling orders, searching products on internet, playing music and even answering questions.
But you could use Alexa to manage your own house. Do you want to store guns safely in your room? Maybe you could put Alexa on charge, and if you need to use them someday, a brief order could make your gun cabinet to open for you. I found this on YouTube:
Yeah, that's it:
— Alexa, I need guns.
— Alexa, close the door.
— Alexa, I need rifles!
I would prefer the cabinet to open a bit faster, because in an urgent situation such slowness could literally kill you; but it's a beginning.
We are moving at an accelerating pace to a completely digital world, and the only thing that could stop such movement is an absolute social collapse… which is unlikely to happen. It should be global to really stop this process (as Primitivist Luddites would like), but I'm pretty sure it is almost impossible to happen to that extent.
Our cities will be controlled by robots… Some cities already are, and some others now are paving the path to that goal.
Some days ago the BBC showed such process in London:
"Computers are scanning London's roads, with a 98% accuracy rate in identifying vehicles and people. And they are are learning all the time."
—BBC News, 7 Feb 2020
So, yes, it is pretty inevitable. The only question now is whether the citizens will be smart enough to control the city or the city will be the one in control… with a tiny elite behind, as always.
---
Posted from my website:
https://folioj.spirajn.com/en/technology/way-smart-cities/4/
---
Hong Kong image from: Pixabay
---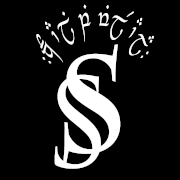 ---
You can share my writings on your social networks and websites; but be so kind as to inform my authorship, as well as the source of the text with a link to my blog.
~Spirajn Senpretend~
Website
Patreon
FloteApp
Minds
Steemit
Weku
Busy
DTube
Facebook SS
Twitter SS
[email protected]
---
If you want to support my work but this post got beyond 7 days old, please go to my most recent publication, so that your upvote could really reward my efforts.
You could also send a little tip to my wallet.
In any case, I will be grateful for your kind support.