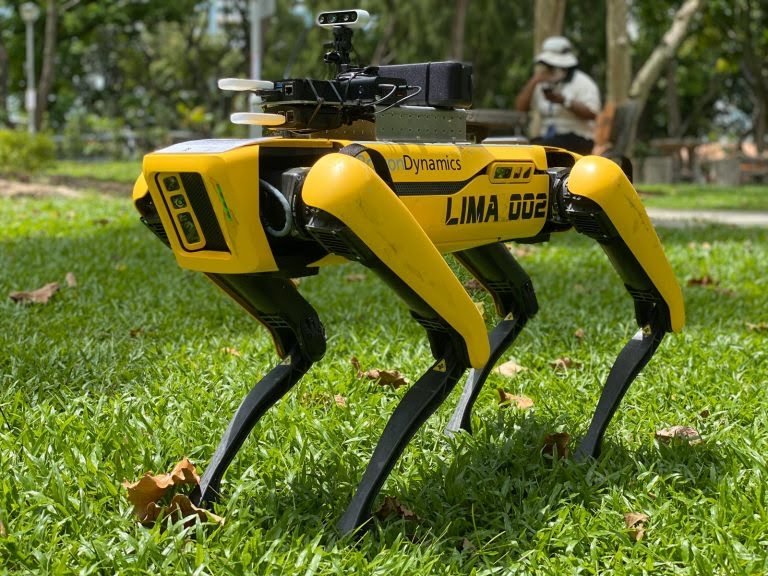 Image from Cities today
In a terrifying development, this dog bot is enforcing social distancing in Singapore. It runs up to you and tells you to be safe. This is a control being used during the pandemic lockdown.
I have seen this prototype used before for military applications. Not sure I like this.
What do you think? Should drones and robots be used to enforce rules? Can they be made autonomous and can they use force?
Credits:
https://cities-today.com/robot-dog-roams-singapore-park-to-encourage-social-distancing/