No doubt, this era has been met with insane and massive technological advancements. Many years ago, the things that were not thought to be possible have now seen cheap possibilities. One of the areas that have witnessed geometric advancement is the area of Artificial Intelligence. However, when it comes to Artificial Intelligence, there are areas that have been kept in the grey zone because of the obvious implications they will have on the human community. One of these areas is "Consciousness".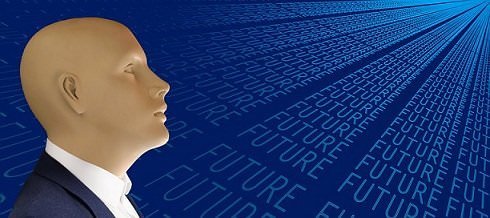 [Image Source: Pixabay. CC0 Licensed]
I read a particular research a few months back about an attempt to incorporate the human-level of consciousness and common sense into machines. Now before we continue, may I remind you that one of the sole purposes of AI is to simulate human intelligence in machine. "Intelligence" here may also refer to cognitive domain (relating to learning and knowledge) but there's also the efferent domain (relating to emotions) and the psychomotor domain.
One of the domains that have distinguished humans from machines is the efferent domain. Obviously, we have emotions and feelings but the question now is, with the speed at which the dividing line between humans and machines is blurring out, in few years from now, will "emotions and consciousness" be the absolute prerogative of humans alone?
I was watching a video interview with Sophia (the first humanoid robot to be granted country's citizenship) and I can only deduce that machines are not just evolving with the cognitive domain but with a touch of efferent domain. Have a look at this video of Sophia for better understanding.
Courtesy of CNBC
Asides this, I also read about the attempts by scientists towards creating Artificial Superintelligence (ASI). Just to be very clear, we are currently in Artificial General Intelligence (AGI). ASI is the proposed evolution of AI where machines will not just function fully independent of humans but will go beyond the human level of intelligence (cognitive, psychomotor and efferent).
Now someone will be quick to question the possibility of this but the step has already been heralded. A particular research was done where scientists created an AI that can code and design other AIs. You see, this is further pushing AI into full self autonomy.
I remember a particular prediction that was made by the renowned futurist and technology proponent, Ray Kurzweil, that very soon, humans will need to merge with machine so as to preserve the human race (possibly from extinction). Remember he was the futurist that talked about Technological Singularity. Here's a draft of his singularity prediction: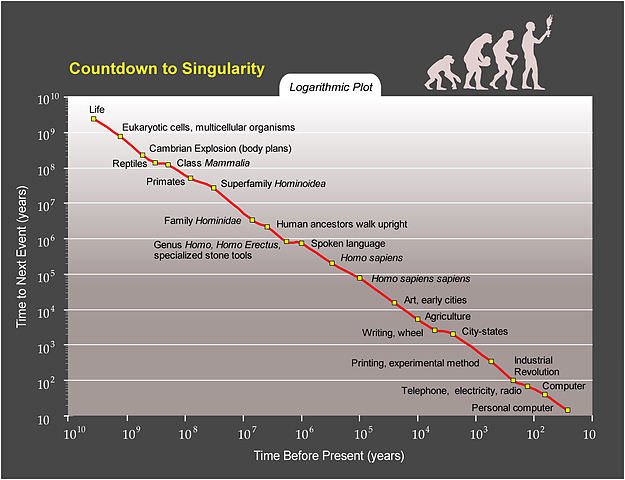 [Counting down to technological singularity. Source: Wikimedia Commons. Author: Ray Kurzweil. CC BY 1.0 Licensed]
The late professor of theoretical physics, Stephen Hawking, also made predictions about the advancement of AI. I mean, did they see what we are yet to see?
Okay I'm sure many of us know about Elon Musk (CEO Tesla, SpaceX). He once made a witty statement about the same AI but he went further to explain that:
... world war 3 will be triggered by the battle for superiority in Artificial Intelligence. Source
Now the question is; with the way technology is evolving and the fact that all these abilities are given to AI, how do we hope to control it when they finally evolve with full consciousness? Another question that will seriously pose a great challenge when AI evolves with full consciousness is "what edge will humans have if ASI is finally achieved"? I remember a humorous comment I once made that very soon, machines will be almost indistinguishable from humans.
Let's hear your opinions or reservations about incorporating consciousness in machines in the comment section.
You can also read about Superintelligence and singularity, and - Computer Consciousness
Thanks for reading
Peace on y'all