Artificial Intelligence or AI as it is generally called has gained massive advancements lately. From the time the term AI was first used by John McCarthy in the year 1955, it has been gain more grounds. Here, we'll take a brief rundown on the evolution of AI from the past and extrapolate it to the future.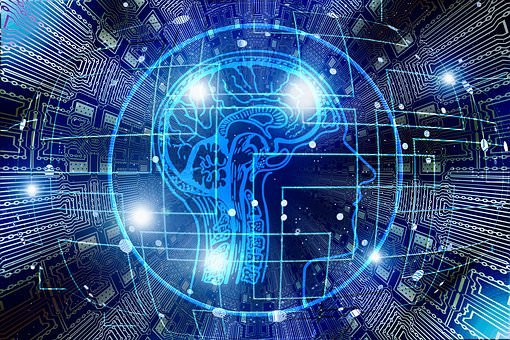 [Image Source: Pixabay. CC0 licensed]
Stage 1 - Reactive Machines
This was the first concept of AI when it was introduced. You will not be wrong to refer to this as "AI in ground state". While this will pass the definition of AI, it is worthy to note that it does not form new memory and it only responds to actions based on a set of algorithms that were pre-programmed into it. Just like the name suggests, it is designed to relate with its environment, then perform actions in responds to changes in its environment but obviously cannot form new memory (that's the reason behind the name "reactive machines").
Even though AI has gone way beyond the reactive machines, this AI still forms a major breakthrough in the field of AI and has found applications in various places like the creation of "Alpha GO. Alpha GO is a chess playing app that was created by Google. Amazingly, the app was seen to defeat the best of human chess player. Now the humour in it is; the AI that was programmed to play GO did not know GO is also classified as a board game. Well, that's because it cannot form new memory asides what was pre-programmed into it.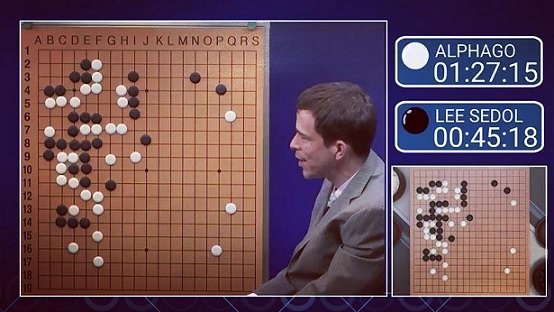 [Image of Alpha GO playing against Sedol. Image from Flickr. Author: Buster Benson. CC BY-SA 2.0 Licensed]
Stage 2 - Limited Memory AI
This stage represents an improvement from the earlier stage of AI. Here, AIs were incorporated with a database and memory capacity to be able to relate to past actions and interact with the database to respond to a present action in a different manner. I mean, they are not stereotyped like the reactive machines, but can create entirely new database of memory from actions and responses.
However, this AI, just like the former one, does not incorporate common sense or consciousness but it bridges the gap between the Artificial Narrow Intelligence (or what is generally referred to as Weak AI) with the Stronger AI called AGI (Artificial General Intelligence). Example of this is your autonomous self-driven vehicles and some very popular chat bots.
Stage 3 - Mind-Theory AI
This AI has gone way beyond just forming new memory databases into the act of perceiving intuitions and even thoughts. Not just perceiving thoughts but can also perceive emotions, which can be used relate to humans. Some may ask if "Sophia The Robot" belongs to this category. Well, even though Sophia is one of the most advanced humanoid robots, it is still at the borderline to Mind-Theory AI.
This type of AI is also known as Artificial General Intelligence (AGI) and or what the futurist, Ray Kurzweil, normally call Full AI). This, being an AGI, has already placed it beyond the normal AI that only functions in one capacity. That means, it has a generalized application and this is just a step away to the future we anticipate in AI.
The Future: Self-Aware AI
I read a particular science publication a few years back about the prediction by one very respected futurist and proponent of emerging technology, Ian Pearson. In his prediction, he explained that a time is coming when AI will be many times (billions of times) smarter than humans.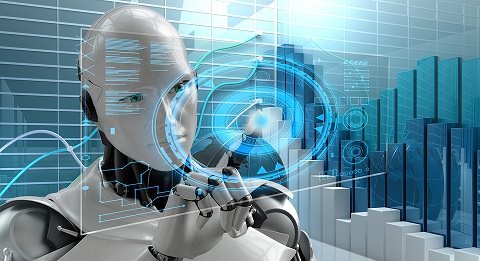 [Image Source: Maxpixel. CC0 Licensed]
Well, this is the kind of AI he was obviously referring to: The Self-Aware AI, the conscious machine, or ASI (Artificial Super Intelligence). At the moment, this AI exists only in theory but that being said, it does not mean it is unattainable in the future. One can easily infer that this stage is the final stage of what we expect AI to evolve to.
For some of us that love Sci-Fi movies, I'd recommend you watch "Ex Mechina" to have an idea of what Self-Aware AI may look like. The cast "Ava" is a close depiction of it. For those saying "impossible", may I also remind you that a few things we didn't think possible some years ago have now become the order of the day.
You can also read this article and this.
Thanks for reading
Peace on y'all