My heart breaks for the world. We live in difficult times - no wonder so many of us experience anxiety, depression and general sadness for the state of things. Whilst I do focus on the wonderful things about this extraordinary Earth we tred upon not-so-lightly, and the human beings who populate it, there are a few things that entered my periphery this week that made me cry for it - and made me long for the days before where we did not know so much and where science fiction was merely the projection of worse case scenarios.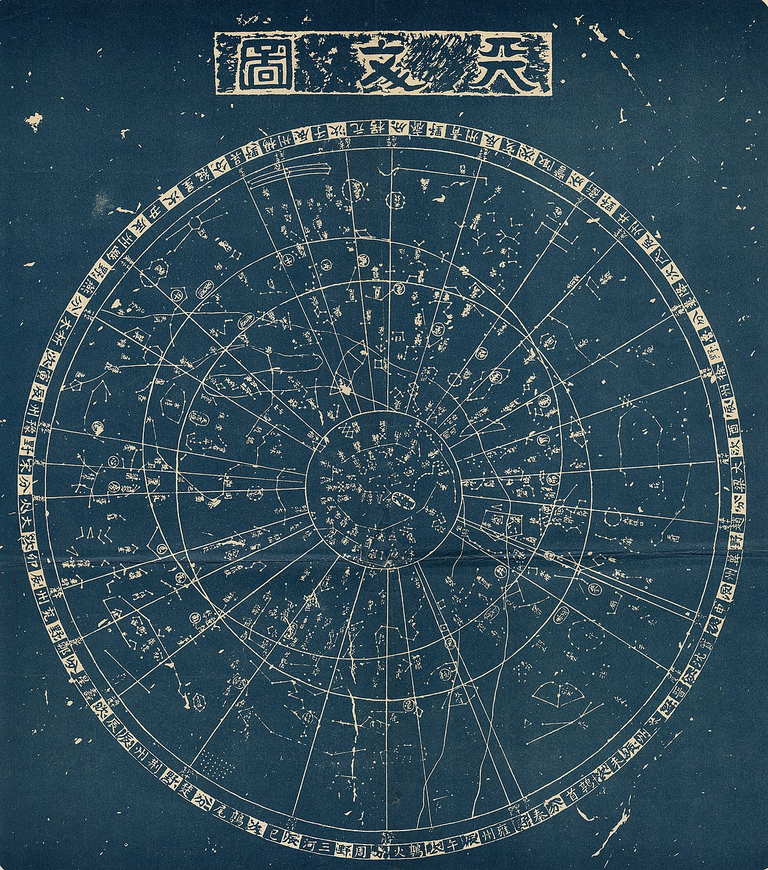 Traditional Chinese astronomy divides the celestial sphere into 'officials'. How will our modern sky maps look, populated by thousands of satellites obscuring our known constellations from vision?
The first one is Elon Musk's Starlink announcement. Whilst I cannot help admire the man for thinking
big
and bringing his visions to life, I am not sure such unbounded technology will assist us in the ways it proposes. Instead, it will remove one of the many things that makes us human. When the very layers of the atmosphere and the stars to which we gaze in wonder are filled with evidence of man, where do we find our inspiration? When once we could gaze through a telescope and see nothing but space between ourselves and another world, now we will see nothing but ourselves. There will be no silence, no calm, no peaceful escape from the frantic bustle of the life on earth, but only streaks of light across the sky that obscure the smoky sweeps of the milky way or the closer stars which guide us from birth to the last breaths we take on earth.
And why? So that we have better, faster internet to reach every single corner of the globe. 12,0000 robots obscuring the sky in a mega-constellation that we cannot fool ourselves into thinking will be benign. We are being dragged kicking and screaming into the future with no choice but to live within it. We will not be able to escape to cool dark valleys or expansive deserts and be alone with the skies, or even have the sense that we are in uncharted landscapes, even if we are not. Every travel blogger will have uploaded it online, or will be there viewing it through a screen, or be composing social media posts in their heads as they view, so that what they see is not truly valued for its is-ness, but for data. We will see the world through an internet lens, darkly.
Nothing will be unmapped - not the physical territories of soil and mud and ocean, prairies and mountain ranges, but our very flesh, these temples that carry our souls through this life and all the beautiful lessons we learn in this incarnation on earth. Even if this is our only life, part of what it means to be a human is to be curious and to wonder.
I cannot even begin to imagine the amount of surveillance we will be under - how much people will know about us and what we will know about ourselves. I think of the science fiction movies I have seen - the tiny spider bots in Minority Report, the drones that hover in just about every film of the future we have seen where we recoil in discomfort and horror, imagining every aspect of our lives surveilled for corporate gain or a police state run by political paranoia. Our lives will not be our own.
They are already not our own. Having mapped the genome, the starfields inside our very DNA have become a landscape for manipulation and control. A report in the Telegraph this week has said that the UK plans to give every single child full genome sequencing with the view to preventing and treating genetic disease. Murky waters indeed - a Gattacan society in it's initial phases with the worse case scenario a highly surveilled society that leaves nothing to chance and has people believing they are 'invalid' or inferior should they possess particular genetic sequences that signify the likelihood of heart disease, alcholism, cerebal palsy. Tell that Stephen Hawking. In a Gattacan world, he would not have had a chance to be one of the greatest minds of the last century. If we believe we are limited, we limit ourselves. If others believe we are limited, we have no chance at all to fully be that which we are capable. Consider the pay disparity between men and woman even at the end of this decade. Consider the inequality that exists between races in the western world. Don't tell me it will be different when we are identified by our genomes. History says resoundingly otherwise.
I have a DNA Ancestry kit in my cupboard. We still haven't used it. We got caught up in the excitement of knowing ourselves and where we had come from. Two years on, we would rather live with that mystery than give our DNA to companies that we cannot trust to get rid of it should we ask. We simply do not have the fine print to protect us from third parties that might use our data in ways we do not wish it to be used, particularly by health insurance companies. We simply don't know where this data might end up, and we know that no data is safe from agencies that might wish to access it.
Stars, I have seen them fall,

But when they drop and die

No star is lost at all

From all the star-sown sky.

The toil of all that be

Helps not the primal fault;

It rains into the sea,

And still the sea is salt.

(A. E. Housman)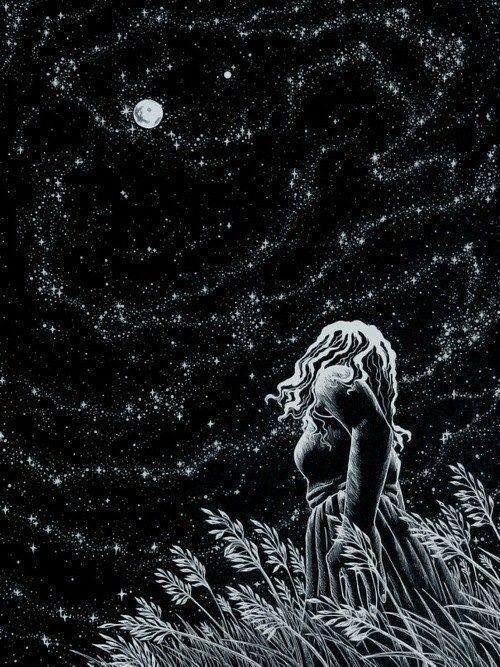 I don't want to be packaged and sold. I don't want to know everything about the future. I want to keep a sense of wonder and discovery, and to put my faith in chance, wherever that might take me.
For a little while longer yet, I wish to simply be an unmapped human being staring at a night sky only populated by stars, in wonder and awe. That's good enough for me.