Since couple of month I notice
my SSD drive is not enough to run win 10 and many applications
I download through the year.
Actually the size of the drive was a mere 120 GB.
This is my first SSD from last year.
I am enamored with the boot start and I cannot go back.

I was searching for a good price to move to 1 TB SSD to replace the lame 120.
I am asking myself why they sold me this PC with this low storage.
Last year the price for one terabyte was crazy.
Year later it is only $114.
I had different models at my disposal but this one fit my budget.
I wish to use the old one but no additional cable to instal it back.
I will keep it somewhere safe in case of.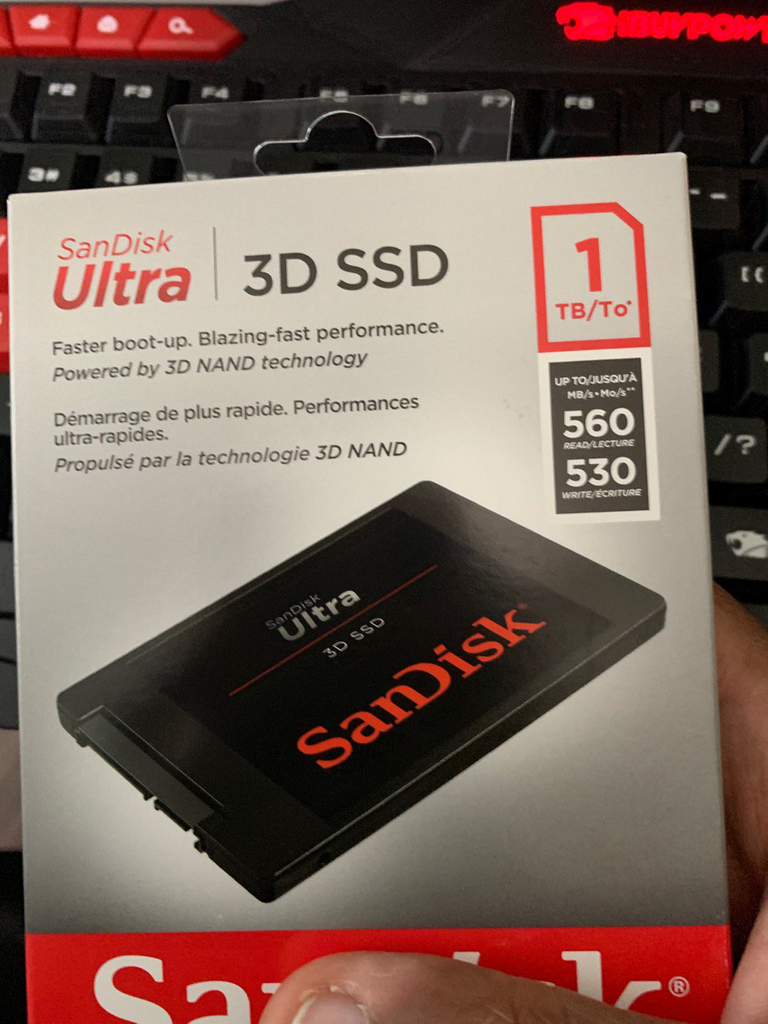 After careful research I settled with the one in the picture.
It was easy to install and replace from the old one.
Before I do so,
I made sure I had my usb jump drive loaded with
a recovery of windows 10.
Fortunately the PC booted up correctly on the usb drive.
I did not have to mess up with the boot sequence.
I followed each prompt and before you know it,
my PC is back like before.
I managed to install into the PC other regular hard drive in there
totaled 2 TB.
Those two are not SSD, just regular hard drive with disks.
Somehow you never get the full 2 TB.
each of them stated as space 931 GB.
Enough space to roam around and store plenty of stuffs.
I do have couple external hard drive but I am asking myself
will I ever used them fully ?
Win 10 made it easy to change your hard drive.
I lost quite a few programs along the way but I am getting them back.
I don't have a clue about back up system.
So I did everything from scratch like getting my snax wallet back.
I did get brave browser back with all BAT tokens.
Happy to know #Stem can get some bat.
Other applications, I am slowly bring them back the old school way.
Look for password and reinstall them like keychain.
Most important thing I did not break anything and
the PC is quiet
and run smooth.
Is it lack of space the issue?
Maybe!
Installing windows fresh helps a lot.
I will keep on watch and see how long it may last.
I am loving more the speed of SSD.
Stay put