The Good Ol' Days
Many moons ago, there seemed to be an electronics store on every other street corner. They would sell anything from radios, to televisions to electronic components.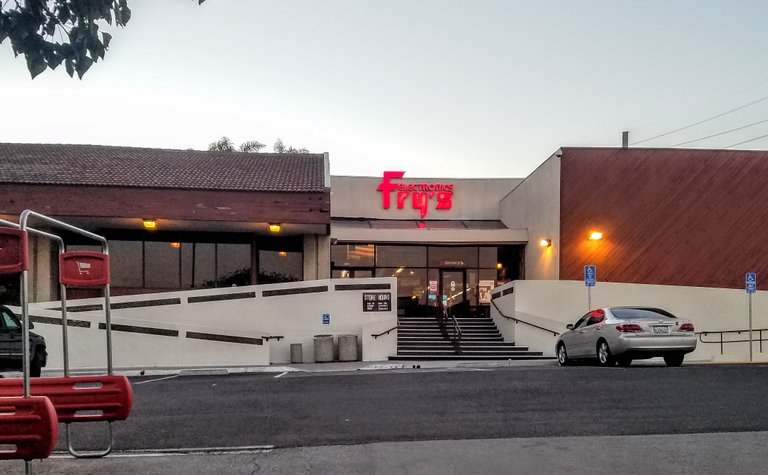 I was fascinated with electronics when I was growing up in the 80s. Much to my parents' chagrin, I would take apart pretty much everything I owned; just to have a peek inside. Of course I would then put it back together with the hopes that I didn't lose any springs or important parts.
Have you ever been to a Radio Shack? These days they seem like just overpriced phone shops with self-branded HDMI cables and such. When I was a kid, they actually made their own computers branded after their parent company, Tandy Corporation. They also stocked aisle after aisle of resistors, diodes, capacitors and every gadget you could imagine for soldering / repairing electronic equipment.
Radio Shack wasn't even one of my favorites. In those days if you lived in a bigger city, you'd often find warehouse sized electronics stores. These places sold everything! Computer components, printed circuit boards, whatever you could possibly want. Well, those days are long gone now.
The one remaining electronics mega-store, Fry's Electronics seems to be the only remaining chain that is dangling by a tiny thread. Somehow they are managing to keep most of their stores open around the country with hardly any stock for months at a time!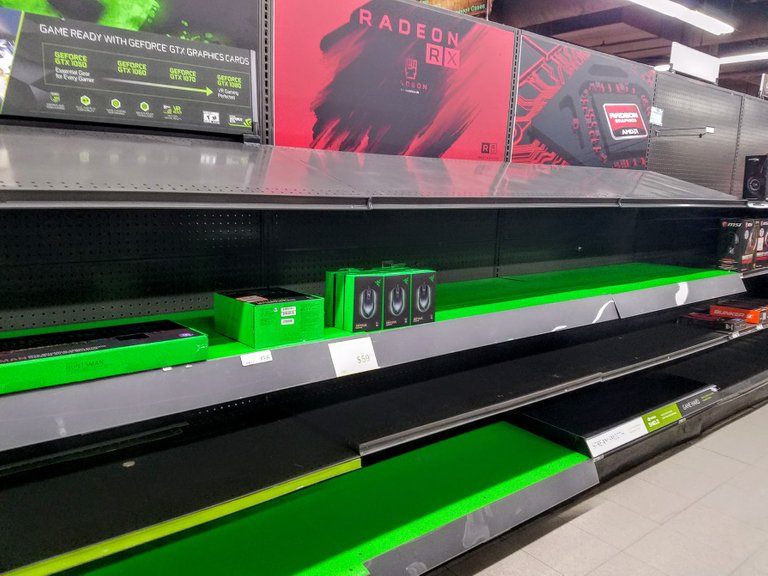 In the above image, you can see where the video cards should be. I've been going in the store from time to time over the past year, and they never have more than a couple video cards. The last few times I've gone in, it just looks like this; no cards at all.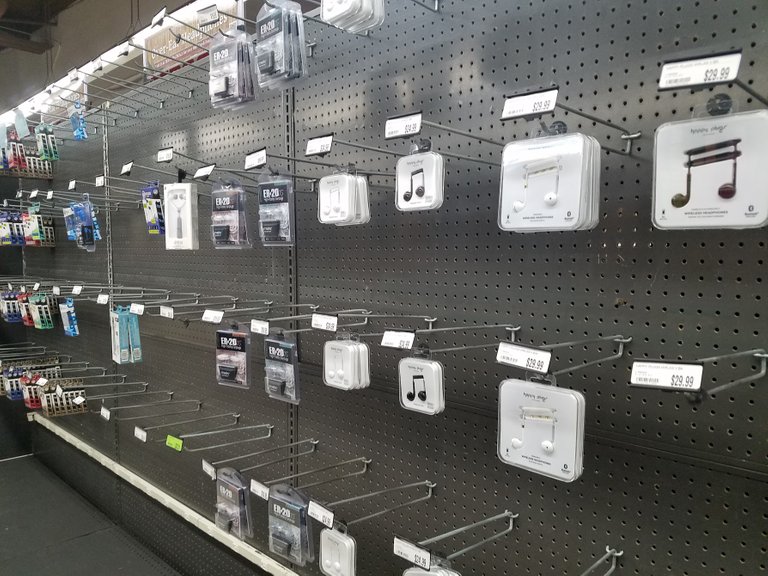 As you walk down the aisles, you will see that they've taken all of their stock and spread it out over the length of the aisle, 1 or 2 items deep. This is really depressing for someone like me who really enjoys browsing through technology.
Amazon shopping just doesn't have the same feel. I am wondering if retail outlets are just a thing of the past, and will eventually cease to exist altogether.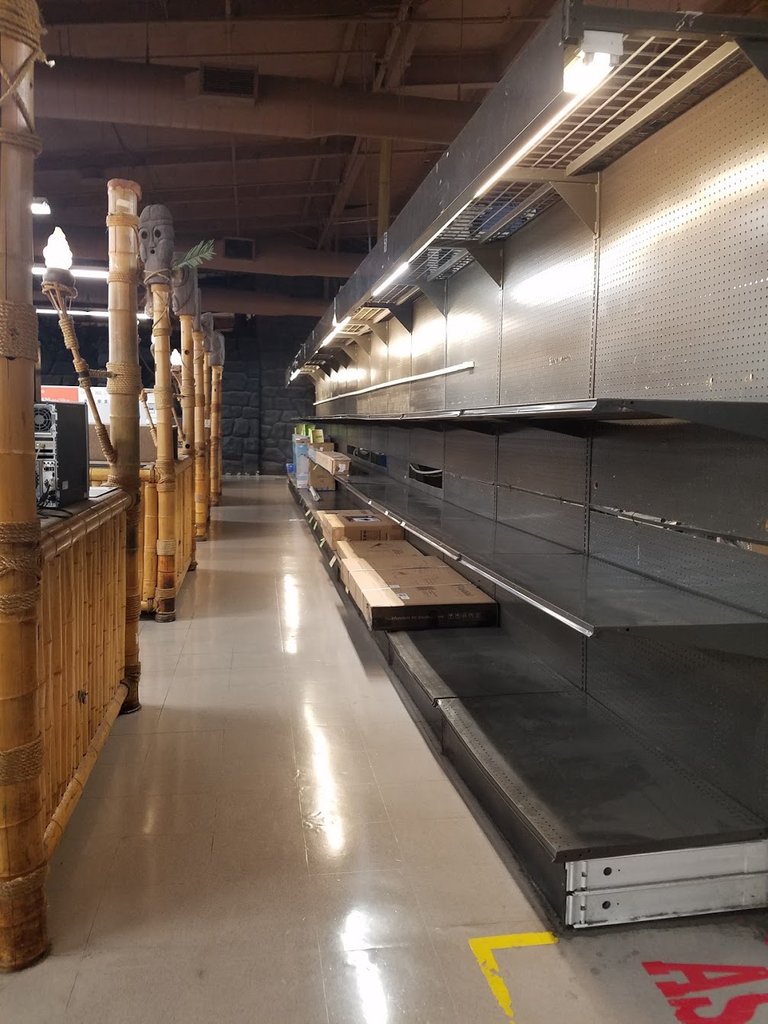 These shelves used to contains stacks and stacks of optical drives and recordable media. To be fair, those are really as much in use anymore, but even so it hurts to see it so bare.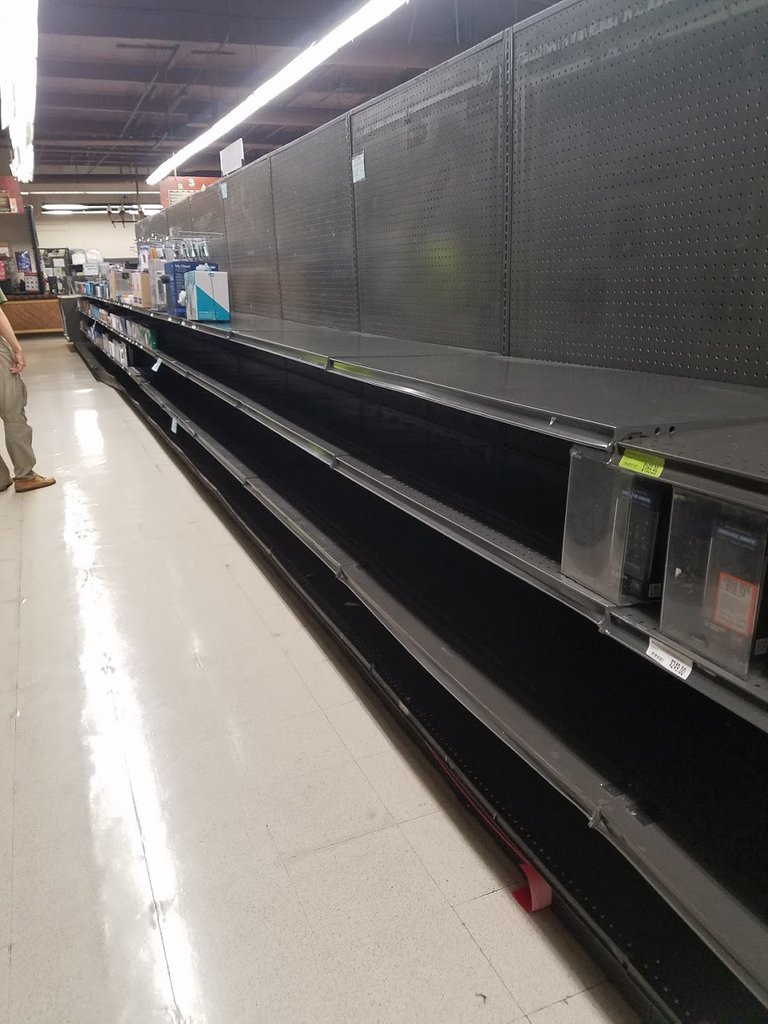 What you're looking at here is where they used to stock power supplies, computer ram, water cooling systems, computer fans and other items. Just a year ago the shelves were so high you couldn't get to the top without a ladder. Now there are 2 hard drives with 'previously opened' stickers on them.
Funny enough, hard drives don't even below on this aisle. They used to live on the other side and took up about 40 feet of shelf space!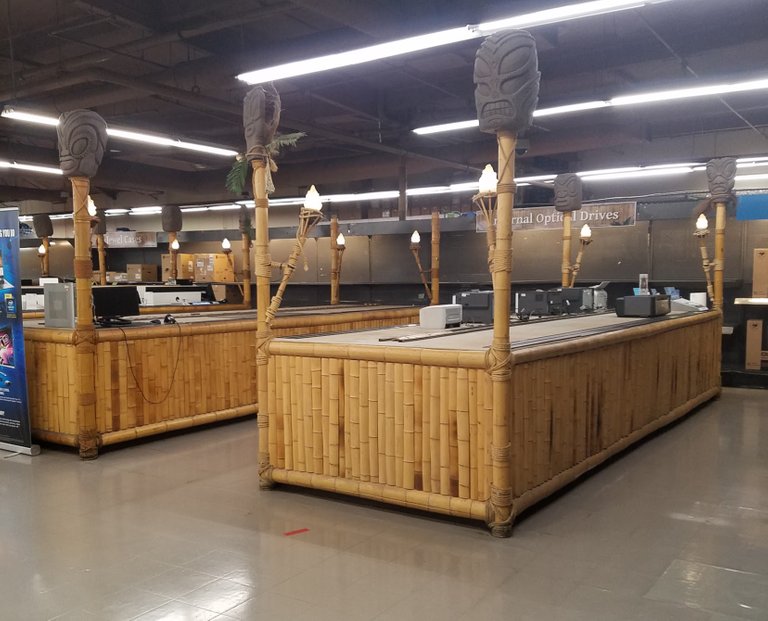 It looks like they aren't even stocking many Macs or PCs anymore. In fact, I didn't see a single Apple computer at all. Just empty platforms where they used to sit. This last platform used to be filled with the latest gaming monitors, but now they don't have a single one.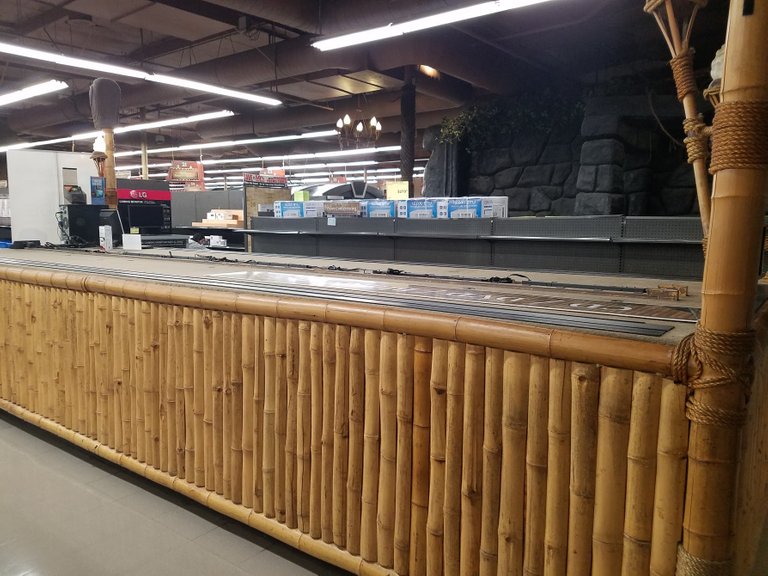 Also, all of the tablets are gone. Interestingly enough, they still seem to be fully staffed in the store! Employees are still walking around asking people if they need help finding something. Of course most people just respond with a confused look and say something like 'There's nothing to find!'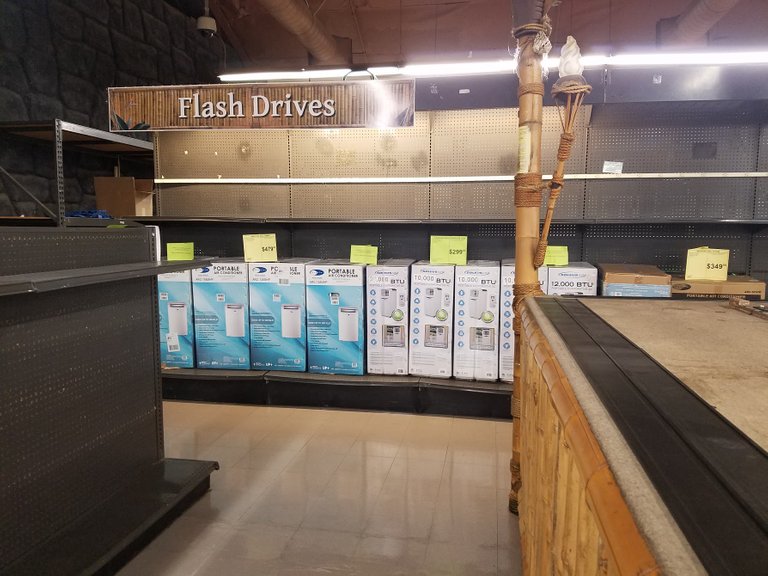 Even the flash drive rack is empty. Although they appear to be fully stocked on portable air conditioners.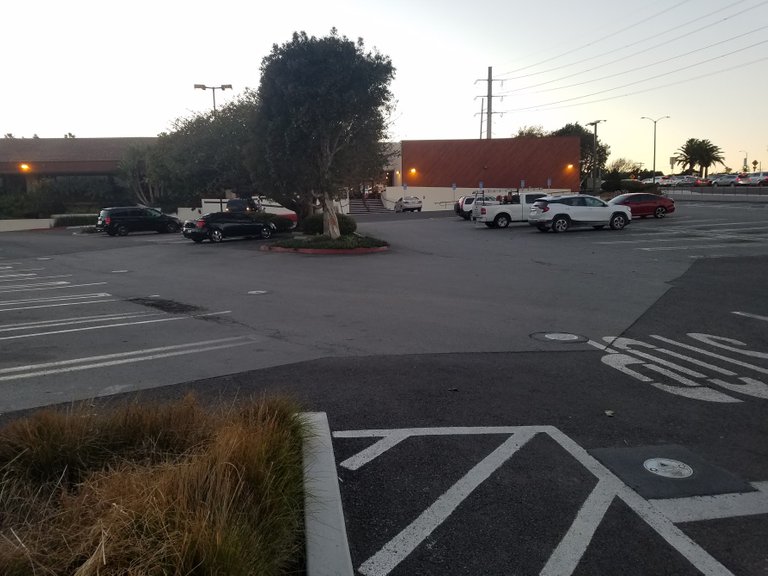 The parking lot used to be so packed that you often had to drive around to find a spot for several minutes. Now you're lucky to find even this many cars in the lot. I imagine most of the cars belong to employees, though.
So I really don't know how Fry's is managing to keep their doors open. Whenever I ask someone if they are going out of business, they always say no, and that they will be getting stock in soon. However, this has been the line for over a year now! All I can think is that the owners have some deep pockets as well as serious attachment issues.
Perhaps the Electronics store is a relic of a bygone era. I suppose all that we can do is move forward and embrace change and the future! After all, the only thing that is certain in this life is uncertainty!