Turn off the TV (screen) and think!
Just a friendly reminder: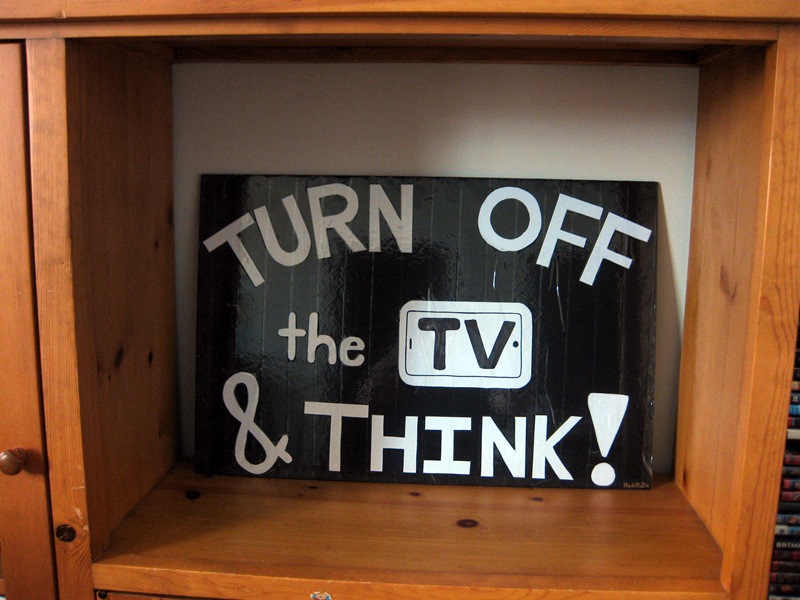 This public service announcement was brought to you by your fellow critical-thinker because the television doesn't tell you to turn it off anymore. This includes "phones", especially phones. At least with a stationary television you're aware of how much time you spend in front of it. Phones and social media are extremely addictive, constantly taking up a few seconds or minutes here and there that really add up...to the point that you're on it half the time.
---
---