Today Virtual Reality ( VR) technology is not only a funny games provider but also going to change health care technology and going to the next big thing in medical technology.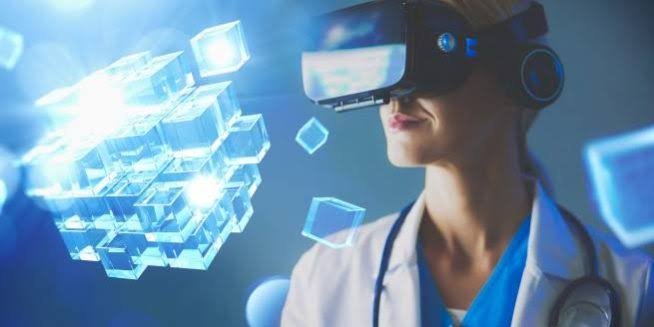 Image Credit:
https://customcasegroup.com/news/ar-vr-trend-medical-device-industry/
VR Provide high-quality training method to all medical practitioner:
Virtual Reality used Artificial Intelligence and provide new surgeons with a complete live training of surgical simulation which trained all the new doctors and surgeons.
VR Provide happiness in their life to senior citizen:
As we know senior citizen lost their mobility after a certain age due to different medical problems. But today with the help of VR old person can visit any destination of their choice which gives them complete life satisfaction.
Researchers developed VR programmes to reduce stress level and anxiety and depression of patients.
In this method, patients use VR to challenge their intrusive thoughts by different social interaction through the VR programme.
Patients interact with all social centre like Bus, Convenience store, Hospital, Hotels and Restaurant and amazing places virtually and it helps them to reduce their fear and anxiety and increase their mental health.
VR is used perfectly to reduce patients Post Traumatic Stress Disorder.
Patients who fear of heights can be treated successfully.
VR technology is new and lots of research needed to fully implemented on health care industry but once implemented it has tremendous potential on the health care industry.
Source: https://blogs.scientificameric...g-for-mental-health
I also posted this post into narrative.org. please visit https://www.narrative.org/post/virtual-reality-revolutionized-health-care-industry-specially-mental-health