Humans and some other mammals can only see the light of a certain wavelength which is 400 to 700 nanometers(that is only visible light spectrum).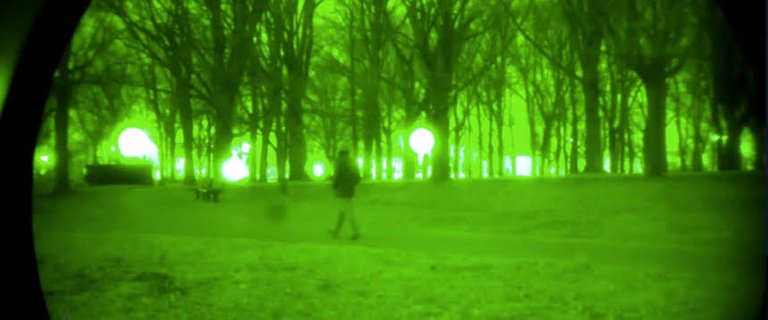 Source: https://www.outdoorrated.com/best-night-vision-monocular/
Because of that human and some other mammals can't see at night because the longer wavelength of light like ultraviolet and infrared light and near-infrared light is invisible to the human eye.
A team of Chinese scientists at University Of Science and Technology of China developed away so that humans can achieve a night vision.
Scientists have developed Nanoparticles, Nanoantennae. If nanoantennae will inject at humans eye then humans can able to see at night because the nanoantennae can capture the longer wavelength of light up to 980 nm and then convert the long-wavelength into a shorter one. These converted infrared light can be absorbed by our rods/cones and they can send a signal to our brain about the visible light pattern.
Researchers started testing these nanoparticles on mice and it showed a positive result that is those mice injected with nanoantennae able to see at night.
Very soon scientists will able to test these nanoparticles on the human eye after this technology passed all safety measure to test on humans eye.
If everything will successful then the visibility of humans eye increases dramatically and it will also help people with colour blindness.
Source Of Information: https://futuresciencenews.com/2019-07-22-nanotechnology-can-allow-people-to-see-in-the-dark.html