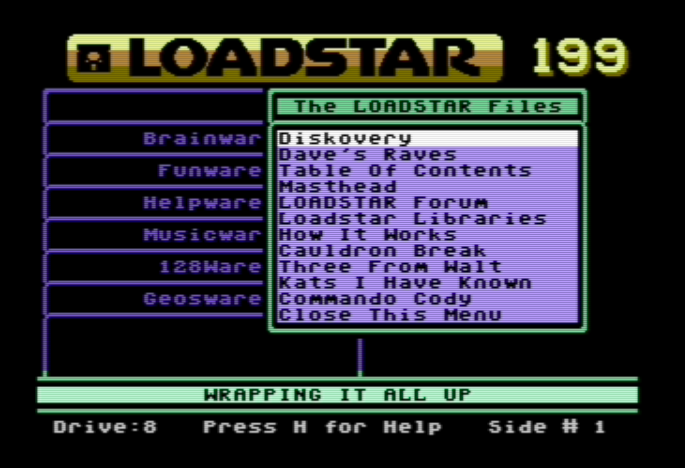 I recently bought the back-catalogue bundle from Loadstar and I have to say I enjoy the format.
Now, I have to be clear, I don't enjoy reading long-form articles in the fixed C64 font on a 40-column screen :)
But the rest of the experience is wonderful.
I guess due to first the death of physical media, and then the rise of the web and PDF, we are unlikely to see them ever again, but there is something magical about a magazine on disk, don't you think?
Can you imagine, perhaps a USB stick or SD card?
Packed with educational tutorials, pictures, editorials, video, audio, and executable demos?
I would be interested.
Heck, it could be cross-platform now I imagine :)